Zen bathroom: get ready for relaxation
Guide written by: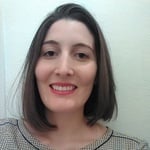 Pauline, Self-taught handyman, Leeds
80 guides
Who doesn't fantasize about the perfect bathroom, synonymous with peace and tranquility? A Zen bathroom may offer the ideal decor, combining soft colors with natural materials. Stones, pebbles, bamboo shoots, countertop accessories, exotic furniture...here is all our advice to obtain the most relaxing bathroom possible.
Important features
Decor
Prioritize different materials
Choice of floor covering
Accessories
Priority materials for designing a Zen bathroom decor?
When one thinks of a Zen
bathroom
decor, the thought of bamboo and its light green shoots, grinning Buddhas, trickling water, natural stones and pebbles immediately springs to mind.
The basic principle of a Zen bathroom relies on geometric forms and a sparse decor
.
For a quick recap, here are the primary materials and patterns that are commonly used in a Zen
bathroom
:
Light wood (except pine) or an exotic species like teak, rubber or tinted oak! It can also be used for furniture, in the form of deck boards, a mirror stand or a 40 x 120 cm mirror!
What is the best floor for a relaxing bathroom?
To continue to pursue the Zen theme,
natural or natural-like materials will be prioritized
,
as is often the case. When planning out your layout, everything will come down to your budget vs the aesthetic result you wish to achieve.
We can use large
slabs of natural stone with varying layers of roughness
. They give the impression of being custom cut and offer an
interesting
yet perfectly anti-slip surface
. If, on the other hand, you were hoping to follow current decorative trends, we would recommend large slabs of smooth
tiles
. When it comes to the color,
beige, chocolate or gray taupe are ideal for a zen decor
.
Floating floors
add a touch of style to any bathroom space
, a feat which can also be achieved by using a dark wood with a wenge shade or a lighter wood such as light or limewashed oak. If one element were to define a Zen
bathroom
, it would have to be the
hardwood floors
, which displays a noble material, the
wood
.
Hardwood-imitation PVC tiles or raised rollable linoleum to roll are also options that are not necessarily ruled out. The availability of exceptional prints can make this an even better deal: a relatively accessible price with virtually no maintenance.


Zen decor ideas for your "Om" bathroom
While Zen
bathrooms
tend to be generally uncluttered, a variety of decorative accessories can be right at home.
Still in line with the Zen theme, do not hesitate to add some candles here and there, either in glass cylinders or on wooden candleholders. The candles can be white, brown, bright green, beige or any other shade that you think will set the right mood.







Feel free to use flowers in all their forms (
wall stickers
,
paper or fabric
or printed on the
shower curtain
, for example), as they will only complete the natural scenery. To add a note of spirituality, do not hesitate to place a pleasant sitting Buddha statue on a
shelf
, to watch over the de-stressing baths that are to come.
A Zen
bathroom
has a seducing allure due to
its atmosphere and its green, plant-centered theme.
Once all the work is done and the DIY complete, it's time to enjoy the Zen!
More information

For more ideas on different bathroom designs for your dream bathroom, follow our editors' advice and check out their other guides:


Did you find this guide helpful?
Guide written by:
Pauline, Self-taught handyman, Leeds 80 guides écrits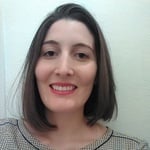 I'm a dog trainer by profession, but every weekend I put the whistle down and pick up a tool. The trainer mindset is not so easy to set aside - whether with four-legged or two-legged friends, I love giving advice!

I've been a huge DIY enthusiast for as long as I can remember. I grew up in a house where the whir of the sander was the soundtrack to my weekends - not very relaxing, but always satisfying! DIY challenges our brains as well as our brawn. I've worked hard to teach myself the basics of DIY, decorating and customising furniture. That said, I love what I do. DIY is a way of life, and the tools you learn aren't just the ones you can hold in your hands.

I'm as passionate about animals as I am about DIY, and it's my goal to pass that passion on to others. I know that for some, understanding animal behaviour is as much of a puzzle as figuring out which tool is best for the job. That's why I offer guidance to pet owners specifically - because home is where the heart is for humans and animals alike!

So now that I've introduced myself, it's time to do some DIY - dog or cat sidekick optional!
The products related to this guide