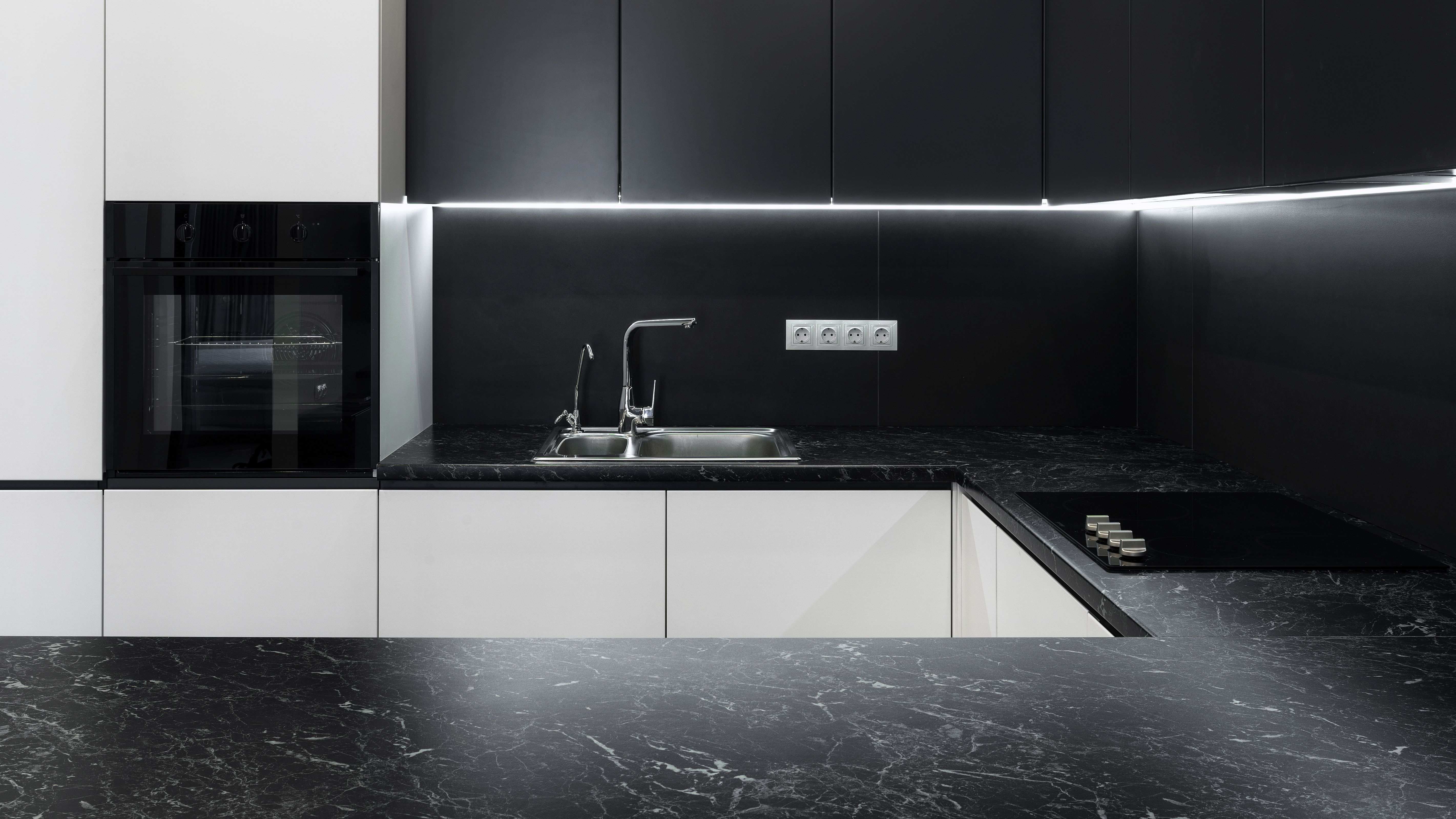 Worktop buying guide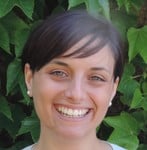 Guide written by:
Julie, Interior Designer, Manchester
30 guides
Decent worktops are indispensable in a kitchen! Laminate surfaces are practical and easy to maintain. In stainless steel, wood, resin or safety glass, a cooker splashback can also be a sleek and modern addition. Roll on our tips for choosing your ideal worktops and splashbacks!
What are the important dimensions of a worktop?
---
Apart from choosing their material, the work surfaces are chosen according to their thickness, length and depth.
Thickness
Kitchen work surfaces are available in four standard thicknesses: 16mm (0.6"), 28mm (1.1"), 38mm (1.4") and 58mm (2.2"). However, a new size has recently made an appearance in design kitchens, the "ultra-slim"20mm (0.7") worktop. Your choice of thickness will depend on aesthetic criteria as well as the worktop material chosen.
Length
The length of a worktop is generally between 1.8m (70")  and 3.15m (124.0"), although surfaces over 4m (157.4") long are also fairly common. It's entirely possible to obtain tailor-made worktops - some natural materials such as granite lend themselves particularly well.
Depth
Worktop depths vary between 60 (23.6") and 65cm (25.5"). The main factor in choosing your worktop depth will be the positioning of your kitchen cabinets in relation to the walls; existing water supply systems may also have an impact. If the kitchen cabinets are right up against the wall, a 60cm (23.6") countertop will be fine. If not, you may need to adjust - bearing in mind that a depth of 65cm (25.5") is ideal if you don't want to cut into the kitchen cabinet frames to allow the passage of piping.
Explore the ManoMano catalog
Work
Worktops: straight or rounded edges?
---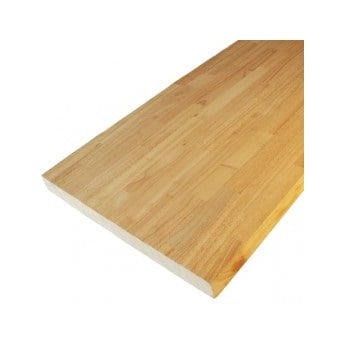 Straight edges
Worktops with straight edges have straight corners for a fresh modern aesthetic. While they may be preferable in terms of style, they can prove dangerous if you fall into them.
Rounded edges
Worktops with rounded edges are ideal for safety, preventing injury in case of a collision.
Worktops: what is meant by "edge" and "profile"?
---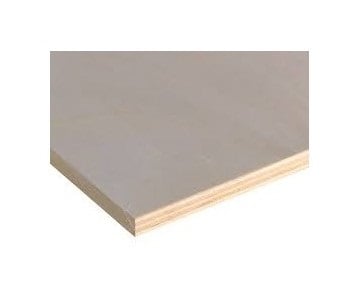 Edge
The edge is the thickness of the worktop; a band adheres to the material after it's been cut, allowing consistent décor throughout the kitchen and an impeccable finish.
Profile
The profile allows you to join two worktops together. It provides a beautiful finish and lets you achieve the exact sizes and layout you want when installing your worktop.
What material to choose for your worktops?
Laminate
---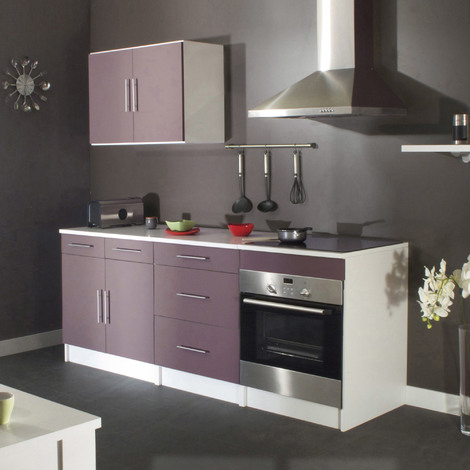 Laminate worktops are the most common choice. There is a wide variety of colours, materials, effects etc. Laminate cleans easily and offers decent durability. It consists of a single continuous piece. It can be cutto measure but shouldn't be used directly behind the hob.
Wood
A wooden worktop requires regular maintenance. Sanding and use of linseed oil may be necessary.
Stainless steel
Stainlesssteel worktops are uncommon in non-professional kitchens. Stainless steel is a very hygienic material and combines well aesthetically with appliances of the same finish. Ultra-durable, stainless steel must be installed at least 10cm (3.9") from the hob surface.
Tile
A tile worktop is the cheapest but least effective choice in terms of maintenance. Tiling gives the kitchen an old-school, retro look.
Safety glass
Like laminated, safety glass worktops offer many possibilities in terms of colour and finish. It's the star of the design kitchen world. Its strength and ease of maintenance only add to its appeal. If used in cooker units it must be at least 10cm (3.9") from the hob surface.
Resin
Resin is highly shock- and heat-resistant, providing all the qualities required of a worktop. Easy maintenance, gloss or matt, hygienic, a resin worktop is however susceptible to scratches and temperatures above 180°.
Quartz
A good alternative to natural stone, a quartz worktop offers great resistance to wear and tear. Its appearance is more regular than stone (e.g. granite or marble) due to the inclusion of polyester.
Acrylic splashbacks
An acrylic splashback gives you all the brilliance of glass but is easier to cut to shape - a basic circular saw is sufficient. The scope for large-scale designs offers a distinct advantage; for instance, you could protect the entire length of the wall behind your worktop. The only downside - it's not allowed in behind the hob!
Explore the ManoMano catalog
Kitchens
More about splashbacks
What's a splashback again?
---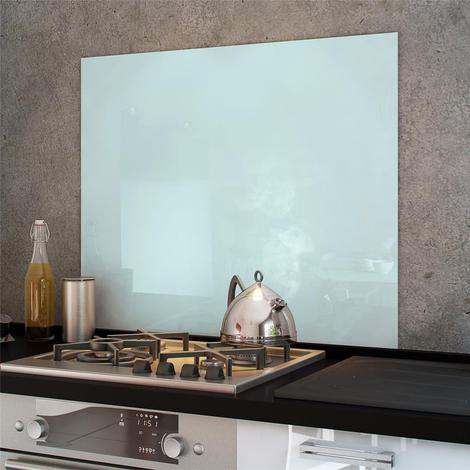 "Splashback" is the generic term for something that protects the wall from flying drops of sauce and particles of food. This may be fixed just above a worktop or behind the hob, underneath the cooker hood. In this position, it must be heat-resistant and easy to maintain; above a worktop, this is less important. Especially when fixed above a cooker, splashbacks must be securely mounted.
Worktop material comparison: resistance and maintenance
| | | | |
| --- | --- | --- | --- |
| | Scratch resistance | Heat resistance | Maintenance |
| Laminate | ** | ** | *** |
| Wood | * | * | ** |
| Stainless steel | * | **** | **** |
| Safety glass | * | *** | **** |
| Resin | ** | *** | **** |
| Quartz | **** | *** | **** |
What accessories are available for your cooker splashback?
---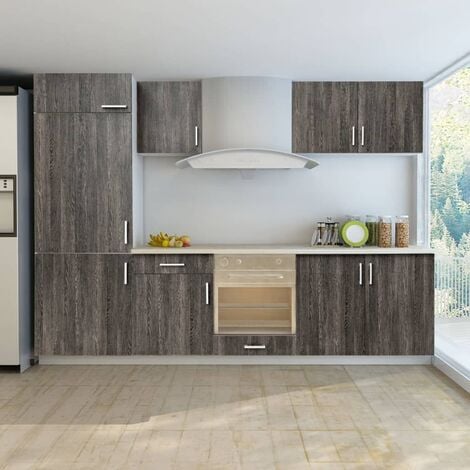 To optimise the cooking space and improve its functionality, a splashback can double as a handy place to store your cooking utensils.You can get hanging bars for spices, baking parchment, utensils, dishes and even small houseplants. Get in!For your knives, you can get magnetic plates to be glued or screwed down - why not spark some culinary inspiration with a visually pleasing array of equipment!
Learn More
Additional worktop information can be found below:
Guide written by:
Julie, Interior Designer, Manchester, 30 guides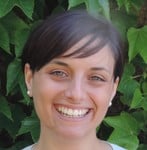 After years of DIY, renovation, designing, I decided to turn my passion into my career. Starting in 2006, in the South-West, I helped people with renovation or contruction projects. My expertise and my curiosity led me to look further into innovative ideas for myself and my clients. Indeed, to live your passion is also to transform the space you live in and the objects you use daily. My family love my creations and ideas that I bring into their lives! My favourite thing to do: use colour to brighten up interior space. But also tips to hide away clutter. Your home is just never big enough, is it? It is thus a great pleasure to share my tips with you, so that you also can take as much pleasure as I do when starting up your next project!  
The products related to this guide