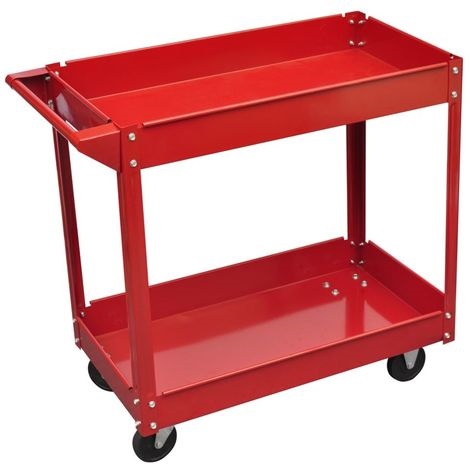 Workshop trolley buying guide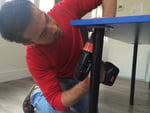 Guide written by:
Sebastian, self-taught DIY-er, Exeter
198 guides
Workshop trolleys are used to transport tools, equipment and any other kind of light or heavy load from one point to another. From swivel wheels to multiple shelves and fold-down models, workshop trolleys come with a variety of options for different handling tasks. Read on to find the right workshop trolley for you.  
Parts of a workshop trolley
---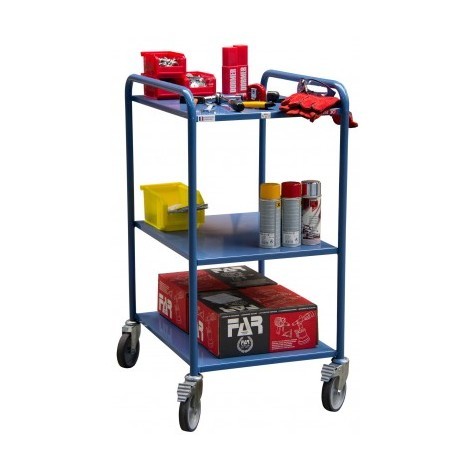 An important part of any workshop set-up and an essential piece of material handling equipment , a workshop trolley is designed to be strong enough to carry tools (and toolboxes) and any other type of heavy load you might need to move. No matter its shape, a workshop trolley will be equipped with:
one or several shelves for transporting objects;
four castors (two fixed and two swivel castors) to make the trolley easier to manoeuvre;
a handlebar for guiding the trolley around.
Explore the ManoMano catalogue
Workshop trolleys
Different types of workshop trolley
---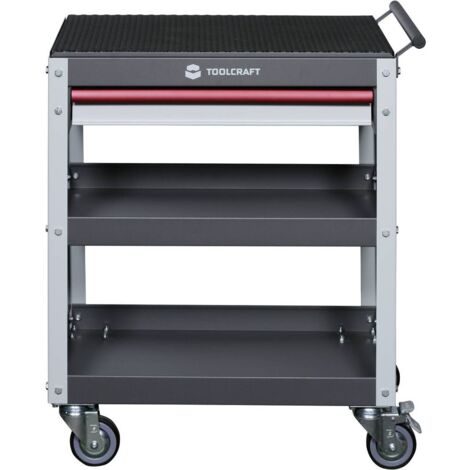 Workshop trolleys come in a variety of different models:
a platform trolley with one or two backrests: the most traditional model;
a four-sided mesh platform trolley to prevent objects from moving;
workshop trolleys with two or three shelves.
Workshop trolleys should be chosen according to the type of work you want to do and the objects you plan to transport. These trolleys are often used in combination with a hand truck, palette truck, or tool trolley.
Features of a workshop trolley
---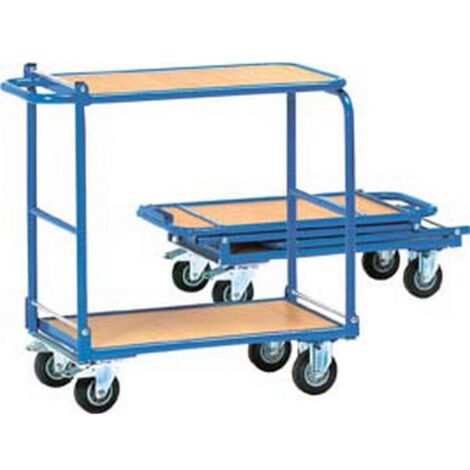 In order to choose the right type of workshop trolley, you'll have to think about a few factors:
the type, format and maximum load weight;
how often you plan to use the workshop trolley;
how far you plan to go with the trolley (determines the quality of the wheels);
your workshop in terms of size, surface type and clearance space for moving the trolley around;
Other factors to take into account when choosing a trolley include:
strength: workshop trolleys generally feature a steel structure which offers good shock resistance.
shelve type: go for a trolley with a non-slip mat to keep your objects firmly in position.
number of shelves: some feature two or three shelves which makes it possible to move a variety of objects at the same time.
material: generally a painted steel frame or stainless steel for moist environments. The shelves will be made of wood, steel or stainless steel.
castor wheels: depends on the surface type and length of distances you plan to use the trolley for; go for large rubber wheels for smoother use.
backrests: some trolleys are equipped with a fold-down backrest for easier storage.
wheel type: swivel or fixed, or two of each.
Guide written by:
Sebastian, self-taught DIY-er, Exeter, 198 guides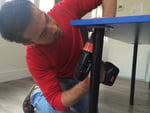 Redo a roof with wooden beams? Check.Advise Mister everybody in the DIY shop? Check.Redo the bathroom plumbing? Check.Fit together, build the walls, paint a partition, throw my hammer in a rage thinking that it will fix the problem? Check. The DIY motto ? Learning is better than delegating… well, it's also a question about your wallet! The satisfaction? The beer at the end of the job! What do the best have in common? The influence of Gyro Gearloose, Mac Gyver and Carol Smiley depending on your generation, a good dose of curiosity, a average hand-eye coordination and a taste for risks… and if it doesn't work, try again! Advise you? I'll do my best!
The products related to this guide