Wood router buying guide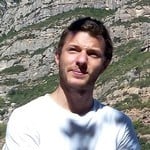 Guide written by:
Lucas, Antique wood-worker, Gloucester
27 guides
The ultimate tool for anyone who likes to make a little sawdust, a router offers many possibilities. The basic principle? A motor mounted on a fixed base spins a bit at high speed. Bits come in different designs and cross-sections to give your project the most desirable shape; rabbet, chamfer, or straight edge.
How does a wood router work?
---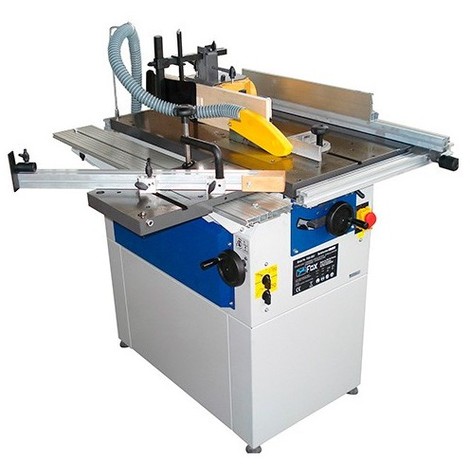 For newcomers, here is a quick review of wood routers: a motor attached to a fixed base is equipped with a metal bit, which cuts a desired shape into the wood. Bits come in many shapes and sizes and can be used to straighten and smooth edges, to cut decorative bevels and moulding, or to create tongues, grooves, or notches in the wood.
The base of the router allows you to adjust the cutting depth and angle to give you the widest range of possibilities.  The main appeal of the router comes from its versatility and the wide range of accessories and applications. This versatility lends it to all tasks, including cabinet making and structural work and adding decorative embellishments such as bevels, chamfers, and moulding to furniture or baseboards.While each machine works on roughly the same principle, it is still easy to get lost amid the numerous models on the market today.Power, guide, shaft diameter, handles, suction, safety:  the followingtips will help you master the world of wood routers and all of their features.
Explore the ManoMano catalog
Wood routers
Different power levels for different uses
---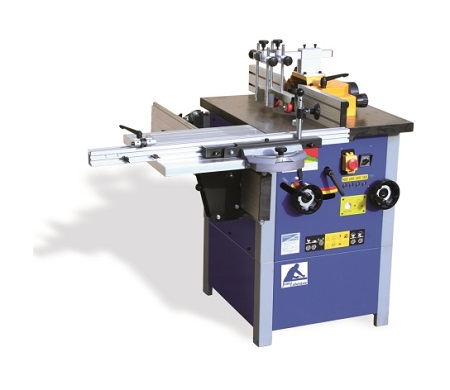 As usual, with power tools, there are two types of motors, single-phase or poly-phase. Without going into the details of each type of motor note that while both motors work with a synchronous electromagnetic system, the poly-phase motor requires less energy to start making them more efficient to use.
In any case, make sure that the motor has some form of thermal protection: for example, a sensor that stops the motor if it begins to overheat.
The power, expressed in watts (W) and horsepower (hp), directly corresponds to the rotation speed of the bit, expressed in RPM (revolutions per minute). The power also determines the amount and type of material that can be removed without risk of overheating or accident. Routers can be divided into two categories based on their power.
1400 to 2200 W Routers
These models allow for a wide range of use including hardwoods, but be careful to limit the depth of your work, especially with harder materials. Between 1400 and 1600 W, you should try to limit yourself to softer rigid materials and to shorter or less frequent work to prevent overheating.
2200 to over 4000 W Routers
These machines are intended for professional and industrial use. They have no problem working with big sections of hardwood and even soft metals, such as aluminium. These more powerful models are able to handle frequent and prolonged use with nearly any material. When working with harder materials, make sure that your bits are able to withstand them, as well.
Rotation speed
The rotation speed must be adapted to the type of bits mounted on the shaft. It's important that the router you choose allows you to select the speed of the shaft, mechanically or electronically. Without this, you will be limited in the types of work you can safely undertake.
Most models will follow these guidelines:
Entry-level:  These will likely offer two-speed settings. This is the minimum you will need to safely use a router as a beginner.
Mid-range:  Should have three to five speed settings. For example, 1800-3000-6000-9000 rpm. For most DIYers, these settings will meet any need you may have.
High-end:  Rather than pre-set speed settings, these models offer continuous variable speed adjustment. While you have to have some expertise to use it properly, nothing could be more precise.
Too low a speed and you risk the motor seizing and overheating or simply not biting into the material. Too high a speed and you risk damaging the material, your machine, or even breaking a bit. Be careful!
Some machines are equipped with a reverse setting. This is only needed for very advanced techniques and should be avoided by most DIYers.
Explore the ManoMano catalog
Bits
The various router tables
---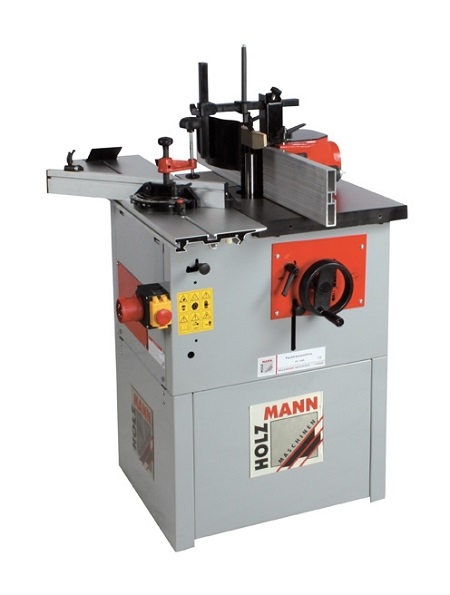 Dimensions
The size of the table depends entirely on the size of the project.
Obviously, the longer the table, the more comfortable it will handle large projects without becoming unbalanced, creating a cantilever, or risking an accident. Your limitation depends more on the size of your workshop than anything else.
Router tables range in sizefrom 500 mm to more than 1200 mm.
If you don't have room for a larger model but are feeling ambitious, you can try one of these tricks. Some models are compatible with tableextensions that can be stored out of the way when not in use, or you can simply try a tool cabinet or saw horse of roughly the same height as the table. In the case of work requiring extra space, this is your best choice.
Smaller models from 300 mm to 700 mm allow easy access to the shaft to adjust or change tools and are small enough to be easily moved and stored. On the off chance that you have a large-scale project, you can use the same tricks to help extend your workspace.
Material
Regarding the material of the table, there are only two possible choices:
Cast aluminium is found mainly on models that need to be mobile or easily transported. It is lightweight but can't bear as much weight and is less resistant to shocks. Make sure it is anodized aluminium, however, because it's more resistant to corrosion
Cast iron frames are much heavier. It helps to keep the machine stabilized and is more resistant to shocks and heavy weight. This can be desirable when working with larger pieces, but know that it complicates transportation. It also helps to eliminate vibration, which improves precision.
Opening
Another important criterion is the opening of the table and the dimensions of the well, the hollow under the table which houses the motor. The openingof the table determines the maximum width of the tool. Here are two criteria to keep in mind:
Maximum tool diameter:  This will determine the type of tasks and materials you can use on with your table.
Base plate opening:  The base plate, which houses the router itself, must be of a compatible size with the housing of the router. If it is too small the router will not rest flat on the table, making it unusable. If it is too large, the router will not be secure in the table and you will not be to use it accurately and will risk damage or injury.
The opening of the table is available in several configurations:
130/150mm for compact or transportable machines. This should be able to accommodate the majority of tools for cabinet making or carpentry work.
180/200mm offers more possibilities, especially if you have to adjust the depth regularly. Note that the cost of tools increases with larger diameters.
250/320mm will allow you to work without concern or limitation. Keep your wallet in mind when considering these models as the price can increase quickly.
All of these widths are averages and vary from one manufacturer to another. It is also important to make sure that the power of your router is a good match for your table. There is no point in spending all that money on a high-end table if you have the most basic router.
Explore the ManoMano catalog
Tool cabinet
What are the criteria for evaluating a wooden spindle table?
---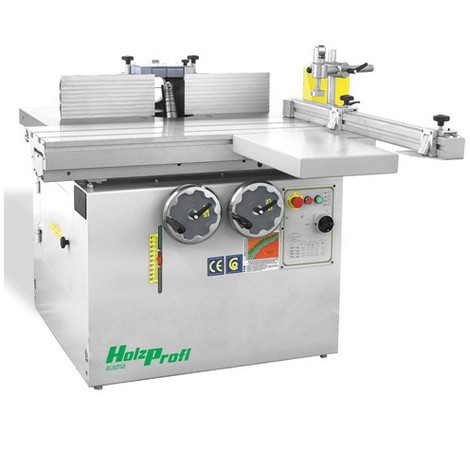 The first and most important criterion to keep in mind is the diameter of your router's shaft:
50 mm shaft:  Less common but still widely used. The tools and bits in this size are expensive.
30 mm shaft:  The most common size. This is usually standard on most machines. It is possible to adapt the widest range of tools at a reasonable price and are more convenient.
20 mm shaft:  Tools in this diameter are rarely manufactured and are virtually impossible to find. Older machines will sometimes be found in this size. If you happen to own or find one of these machines, you can still use 30 mm tools but you will have to use a reduction ring.
Other Features
There are several shaft heights available, referred to as workingheight. They correspond to the maximum possible height of the tools and range from 70 mm to more than 180 mm. For small projects, woodwork, and carpentry, 120 mm is a standard and versatile choice. If you were planning on building an entire house, you'll need a larger size.
The shaft of a router can be tilted forward or backwards within a certain range, to make chamfers with straight bits or conventional Dremel. The more sophisticated the machine, the wider the range of angles will be.
Why use a wood router guide?
---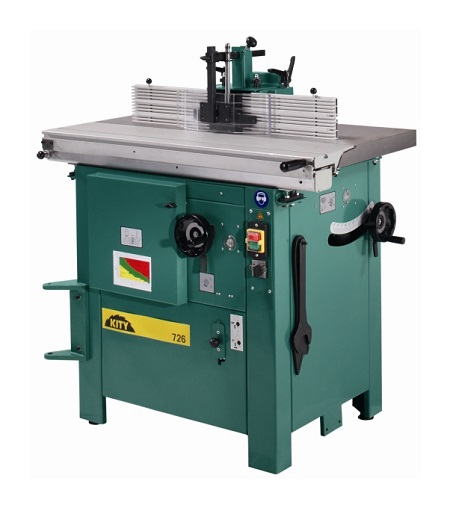 A guide, or 'fence', can be an extremely helpful tool when using a router. It has two main functions, it helps to keep the material in alignment as it passes over the bit but it also helps to keep your hands safe and away from moving parts. While you can purchase a fence, which is often made of cast aluminium or iron, it is also possible to make your own by clamping a relatively straight piece of wood to your table router.The guide will include a small groove or cutout, often referred to as a bit opening, which is meant to give the guide clearance over the moving bit. This ensures that the guide will be able to safely move the material all the way along the router bit. There are several other types of guides that serve more specific purposes:
Push Plate:  The name of this guide is relatively self-explanatory. A push plate is used as a barrier between your hand and the material you are cutting.
Mitre Slot:  These guides have the same function as a mitre box does with a handsaw. In the case of routers, mitres are used for guiding the material along the bit rather than the blade to accomplish an angled cut.
T-slots:  In the event that you have to cut a groove that changes direction, an L-shaped cut, for example, you would use a T-slot. These are grooves cut into the table top that allow the insertion of an additional guide to change the direction in which you move the material along the router bit.
Trap Fence:  Trap fences are guides which clamp down to the table top and sit on either side of the material you are working with. Placing the material between these two guides eliminates any lateral movement. This makes repeating the same cut on several pieces far easier, faster, and more precise. 
The type of guide you need is entirely dependent on the work you are doing. Beginner or amateur DIYers will probably not need all, or any, of these guides. For simple tasks, a fence and a push plate should be sufficient.
As your projects become more advanced and more complicated you may find using additional, specialized guides helpful or even necessary.
Some guides are equipped with a toggle clamp, which swings out over the top of the material to keep it flush along the table – a very practical tool to have. The range of guides available is quite wide. In general, more expensive models will offer easier and more accurate setting and adjustment.
Safety features and options for a wood router
---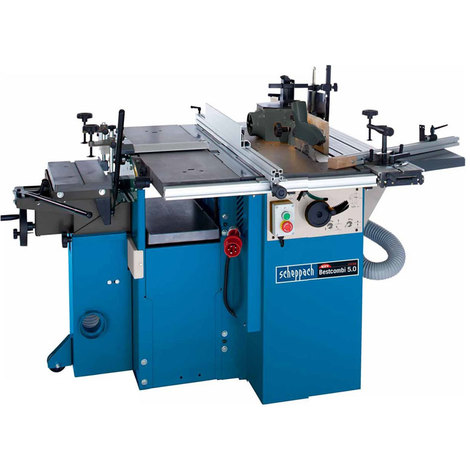 A recklessly or improperly used router can be dangerous. A number of accessories and components can help reduce the accident risk.
Emergency stop button
An emergency stop button, a button in addition to the power switch, stops the machine in the event of a problem. It's of paramount importance and should be easily accessible.
Bit Guard
Make sure that your machine is equipped with a guard. No matter which guide you use, make sure it offers good coverage both vertically and horizontally to ensure that your fingers are kept safely out of harm's way. Clear models offer a good balance between visibility and safety.
Mechanical Feeder
Having the option of installing a feeder can be extremely appealing. It is used to transport the workpiece mechanically along the guide and can be adjusted horizontally and vertically. This provides total security and eliminates much of your risk of injury.
MEC and MAN
Some router tools are intended only for use with one form of a router or another. Tools labelled MEC are intended for use only with mechanical feeds. Tools baring the label MAN are intended for use only with manual feed.
When feeding material manually, especially with very short or small pieces, should be fed with a push plate or some form of block or stick, anything to keep your hands free of the spinning tool. Some routers will come with one or more of these.
Wood router accessories
---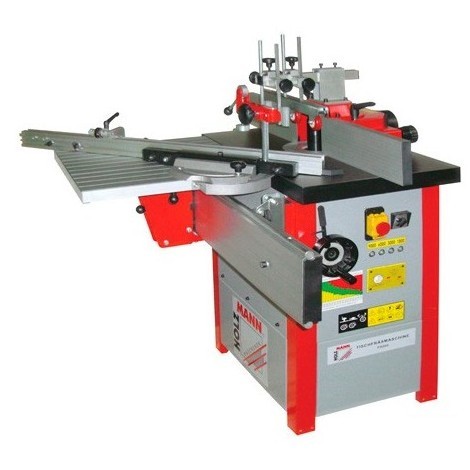 Tools
Routing bits, Dremels, bushings, cutting discs and much more. If you are using a handheld model, double check that you can safely use a tool before you begin.
Dust Port
This is a great accessory for professionals and amateurs alike. The dust port is a collar that fits around the base of the router and sucks up the dust and chips kicked up as the router works.
Micrometer Washers
These allow for extremely precise adjustment and ensure a better finish for any project.
Mortise and Tenon Jigs
Bits and tools used for creating a sort of tongue and groove. Mortise and tenon jigs are a traditional woodworking technique for securing various kinds of joints.
Foot or Sole
The base of handheld models that adjusts the depth of the bit.
Sanding Drum
A cylinder either made of an abrasive material, such as pumice, that holds a sleeve of abrasive paper and can be mounted to a router shaft to smooth or grind the edges of your material.
Templates
Some brands offer router templates to make creating irregular shapes such as arches much easier.
Tips for choosing and using
---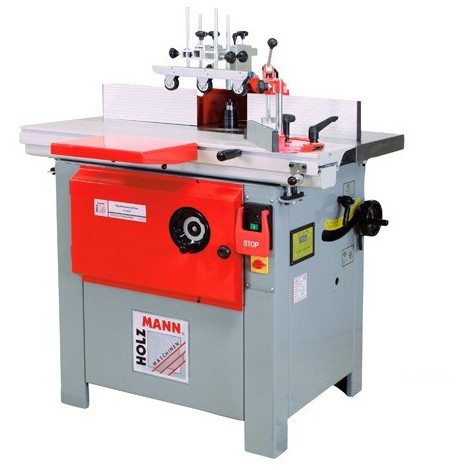 As you could probably guess, models vary in practicality from one to the next. Most models offer simple adjustments: speed, depth, and interchangeable bits and tools. Additionally, most handheld models have similar handles and control.
High-end machines, however, offer greater accuracy, a wider range of speed, and more options for tools. Some even have electronic controls instead of manual controls. They are faster and more convenient but you do pay for these perks. The cost can add up very quickly as you reach the high-end models.
Regardless of which model you choose, always work with adequate personal protection. The best way to prevent injury is to take proper precautions. Use noise-cancellingear or head coverings, goggles, and protective gloves. Good luck with your work!For DIY enthusiasts interested in knowing how to choose the accessories related to wood routers, follow the advice of our editors and discover their Guides:
Guide written by:
Lucas, Antique wood-worker, Gloucester, 27 guides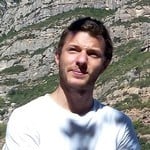 After some time busting my hump at construction, specifically at renovation, painting, carpentry, laying kitchen and bathroom tile, I decided to get my degree as a Carpenter. And I did well because nothing is more pleasant than working on a timber frame or designing a wooden house. Everything about woodworking fascinates me, and building my own home in this material is one of my goals. I'm also a follower of construction tools: I love to learn about innovations, the way they're used, the tips and tricks, or the performances of each new tool on the market, whether it's for woodworking or not. I would be happy to advise you and help you with your choices. Happy Tinkering.
The products related to this guide