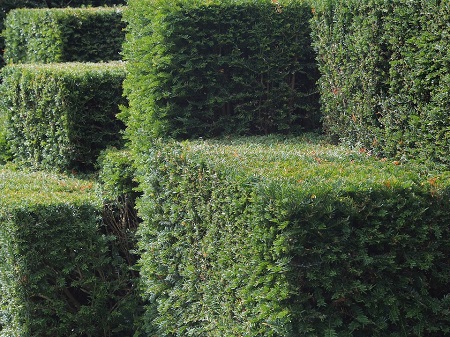 When should you trim your hedge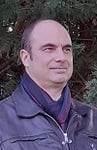 Guide written by:
Albert, Rédacteur, Isère
101 guides
A hedge is cut according to the plant species, its stage of growth and the expected result. Thuja, laurel and cypress can be pruned almost all year round. To know everything about the lengths and how many times to prune your hedge a year, check out our advice before starting the hedge trimmer.
Hedge: trimming frequency and stages
---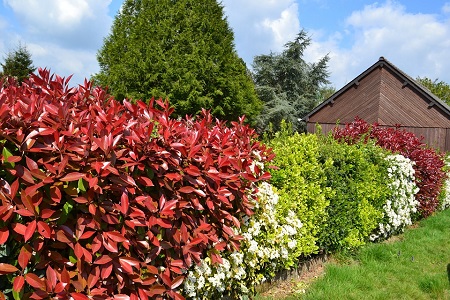 A hedge is a set of shrubs or trees. To know when to prune them, it is necessary to consider two elements: the trimmingfrequency and stages. Then, depending on the plant species , its stage of development and the desired result, we can determine how many times a year and at what time of the year the trimming should be executed.
Trimming Frequency
Hedge plant species
As a general rule, an annual trim is sufficient. That being said, there are specific varieties that often require two trims a year. This is the case with vigorous shrubs, here are the most common:
Pyracantha, be ware of this one, as it is a thorny shrub. Wearing protective gloves is strongly advised;
Boxwood, a dense and compact shrub, can be cut several times a year;
Eleagnus, a tough and very vigorous species has shoots that go in every which directions;
Charm, tree often used for hedges, can quickly become voluminous.
Plant development stage
After planting your hedge, it should not be pruned in the first year, except for broken or dead branches - cut with a branch cutter or pruning shears or scissors. Remember that for conifers, you should avoid trimming the central stem before the shrub has reached the desired height. When the shrubs have reached the expected volume, they can be trimmed more regularly. In the growing phase, while some trimming will be required to keep its shape, lateral cuts should be prioritized, leaving the height to continue to expand.
Expected results
As mentioned above, trimming your hedge one or two times a year is sufficient. Beyond that, it is only for a desire for perfectionism in the visual finish, as is the case with certain prestigious properties, parks and castles where hedges are cut up to six times a year. In this case, compensation is provided to the hedege, traumatized by the operations, by using of fertilisers, phytosanitary treatment and regular irrigation.
Trimming stages
Hedge plant species 
Let's take the windbreakhedge as an example. It is made generally up of trees that more than sizable. In this case, cutting the hedge is referred to as pruning. Pruning usually takes place during the winter period. In the case of mild-climate species, such as the olive, mimosa, tamarisk, albizia, Indies' lilac, which reside outside mild-climate zones, pruning should be done in the spring. This is due to the fact that these species cannot tolerate frost. For shrubs with evergreen foliage and a good cold resistance, like most laurels, cypresses and cedar, there is no particular specific period to prune. One should however avoid pruning during the periods of intense cold in January. For those with deciduous foliage (which lose their leaves in winter) the ideal time to prune them is after their flowering, which, depending on the species, can be from March to October.
Plant growth stages
The first trimafter planting , called "a training" must be carried out outside the winter period. Shrubs should be well developed and acclimatized before considering trimming them during the winter. For deciduous species, particular vigilance should be observed in relation to the first flowering, as they are often very poor and not quite visible. That should not impeded and should not be trimmed following the flowering. A timely trim is a guarantee of success for future flowering and faster hedge growth.
Expected results
For the near-perfect visual finish, trimming is just a small part of the overall maintenance of the shrubs. When going for this result, attention should be brought to providing the plants with care throughout the year. The trimming is a big part of that, but it is also crucial to redouble vigilance in terms of watering. This would ideally include automatic watering, application of fertiliser, and hoeing at the foot of the shrubs. Then you will need to wait until the shrubs reach the desired volume before cutting them more regularly. In the case of a varied hedge, with "cascade" flowering, or offset from the other different species of shrubs, trimming must be adjusted to each variety. As the flowering is heterogeneous, trimming should also be!
Explore the ManoMano catalogue
Scissors
More information
To learn more about hedges, trimming tools, and individual equipment or protection, follow the links below for lighting-related accessories, advice from our editors and more helpful guides:

Why should you trim your hedge?
How to choose your soil?
How to choose your fertiliser?
How to choose your irrigation drip?
How to choose your protective gloves?
Guide written by:
Albert, Rédacteur, Isère, 101 guides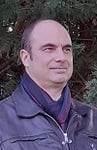 Le jardinage et le bricolage font partie de mon quotidien depuis longtemps. Aussi bien sur le plan personnel que professionnel. En effet, après des études dans le commerce, j'ai évolué vers les métiers du bâtiment et du paysage : technicien, paysagiste et responsable d'activité. De la maintenance technique d'immeubles à la création des espaces paysagers, en passant par la rénovation de logements, mon expérience m'a permis d'être polyvalent. Les conseils à mes interlocuteurs, particuliers et professionnels, m'ont orienté logiquement vers le métier de rédacteur. C'est donc avec plaisir que je vous apporte mes conseils dans le jardinage et le bricolage. Je sais combien il est utile de savoir choisir ses équipements et de faire ses travaux soi-même. Cela vous permet d'améliorer votre confort à la maison et au jardin, la fierté et les économies en plus !
The products related to this guide