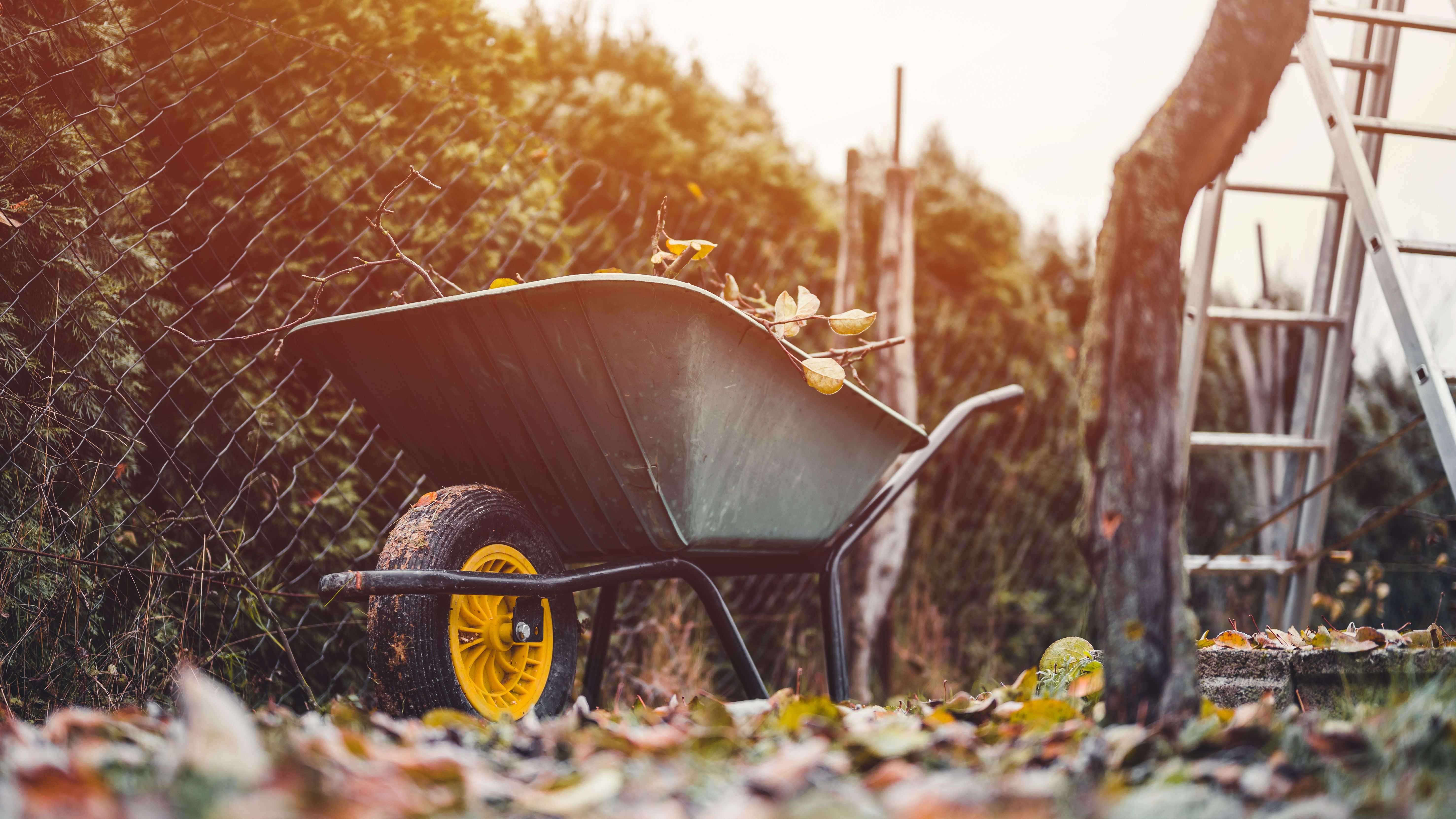 Wheelbarrow buying guide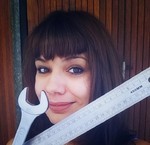 Guide written by:
Jennifer, Self-taught DIY enthusiast, Manchester
13 guides
Garden wheelbarrows are a lifesaver. No more to-ing and fro-ing with armfuls of stuff, you can put it all in your barrow! Plastic or galvanized steel are both practical, while wood lends an oldy-worldy aesthetic. Light or heavy, we'll help you find the wheelbarrow you need.
What types of wheelbarrows are there?
---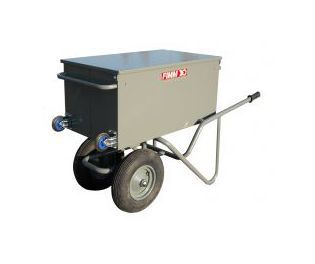 When you hear the word 'wheelbarrow', you'll probably imagine the kind of thing your grandparents used to truck around the garden with. Nowadays, a range of different models exist to cater to various needs:
Garden barrow: a classic of the wheelbarrow family, can come with either one or two wheels. Handy to manoeuvre, it comes in useful for small DIY jobs as well as doing the vegetable patch!
Professional barrow: very like its garden cousin only much more high-spec! Generally equipped with one heavy-duty wheel, it can support much heavier loads. Its feet are also more stable and positioned so that the bed of the barrow sits horizontally when still - ideal for 'live loads' such as liquids.
Agricultural wheelbarrow: instead of a tank-like body, this type has a bed of metal bars open at the front. Useful for transporting bulky loads such as straw, hay, food bags etc. - hence its utility for farmers!
Canteen wheelbarrow: the best friend of any DIYer who wants to take half their workshop around with them onsite! The 'canteen' welded to the chassis allows you to leave your equipment packed on the barrow without the risk of losing it.
Motorized wheelbarrow: the ultimate in wheelbarrow technology! No need to push, just get on and drive! Available on four wheels or caterpillar tracks, these beasts let you transport very heavy loads (over 300kg), whatever the terrain!
Explore the ManoMano catalog
Wheelbarrow
So what kind of wheelbarrow do I need?
---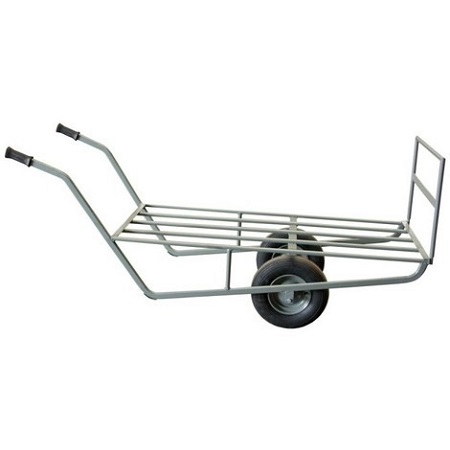 To do a bit of gardening or a few odd jobs, a garden wheelbarrow will be more than sufficient. Depending on the sturdiness you require and the look you want, several materials are available: wood, plastic, painted steel, galvanized steel. You might also want to go for a canteen model if you've a tendency to let your tools go walkies!
Agricultural barrows are very useful for handling larger loads - but the motorized type are only necessary for work on a professional scale.
How much can my wheelbarrow carry?
---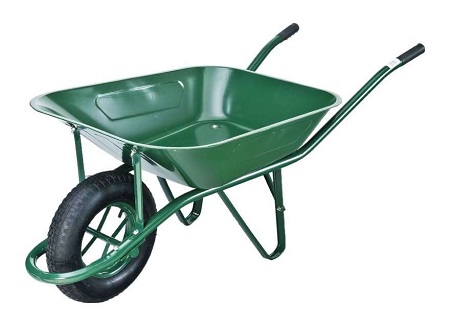 As a rule of thumb, consider these four basic factors (no advanced physics required):
Barrow volume, expressed in litres;
Plastic, lightweight but limited strength;
Wood, uncommon nowadays but great nostalgia value;
Painted steel, cheap, robust but can corrode;
Galvanized steel, durable and robust though a little more expensive;
Body and frame materials:
Wheels - inflatable (with inner tube, smoother running) or solid (more robust); one or two wheels (two are more stable than one);
Working capacityof your deltoids and biceps and ground conditions (there's no point in buying a massive wheelbarrow if you can't carry it when it's full!)
To give you an idea, a 100-litre galvanized steel barrow on two inflatable wheels can comfortably carry up to about 150kg.
Explore the ManoMano catalog
Wheels
I've got a blowout, can you help me?
Just like for bicycles, you can get inner tubes in a range of sizes and puncture repair kits (patches + abrasive + glue). The solid wheel option also exists, with the major downside of being harder to handle on rough terrain and as a result less stable.
Any final advice before I load up?
Good old garden wheelbarrows are still every bit as useful and practical as they always have been. Don't feel you need to to venture into the realm of pro equipment if you're not likely to need that level of performance - unless of course you've got a thing for wheelbarrows!
One last tip: the location of the wheel makes a big difference. The further away it is, the more stable the wheelbarrow and the easier it will be to handle! Who'd have thought it...?
Learn more about garden maintenance...
To find out more about garden maintenance, follow our editors' advice and check out their other guides:
How to choose your potting soil?
How to choose your drip irrigation?
How to choose your chalet or garden shed?
Guide written by:
Jennifer, Self-taught DIY enthusiast, Manchester, 13 guides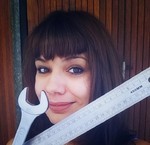 I didn't receive any special training, I learned everything on the job as it came up. And what a joy it is to be able to do little jobs around the house that we love so much. That is, until the moment we decided to move and had to do everything; from the floor to the ceiling, from the kitchen to the bathroom...In short, you become as good as a pros. So today, my friends don't hesitate to call me when they need help. And when you dip your toe in, there's no turning back. It's a true passion that drives us to take on the challenges, to have an idea in mind and see it come alive with just a few tools. And a passion is even better when you can share it. So, whenever I can give you a little advice, it's with great pleasure that I do it.
The products related to this guide