What vines to choose for your balcony or deck?
Guide written by: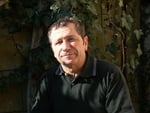 John, Passionate gardener, Cambridge
36 guides
Climbing plants, be they perennial or annual, can conceal a space in order to preserve one's privacy, all the while decorating and brightening up a balcony, deck, arbor, pergola, wall or even a hedge. They can also be wound up a trellis or a fence, the choices are unlimited! For more ideas, discover all our selection of climbing plants.
Important features
Exposure
Perennial or annual
Flowering
Types
Climbing plant on trellises and fencing
These
plants
have the ability to stick to different supports using their
roots
(ivy, trumpet vine, climbing hydrangea, etc.) or
leafstalks
(Virginia creeper etc.). Others use
tendrils
(leather flower) or threads thanks to their
twining stems
. Still other
plants
such as climbing
roses
will need to be
physically attached to a trellis
.
To give them the best shot at growing, several types of structures are available. They can range from a
trellis, to a mesh circle, fan or even a teepee
. As for the container they grow in, climbing plants need to be placed at least 40 cm deep in the
planters
, with suitable
potting soil
.
8 perennial climbing plants
Perennials can
last for several years
but depending on the type, you may need to shelter them during the winter or to bring them in after
trimming
. Here's just a small selection.
1. Star jasmine or confederate jasmine (Trachelospermum jasminoides)
Most often planted on a
trellis
, it will charm you with the scent of its April
flowers
until the middle of summer. Although it is a timid plant,
it features a persistent foliage, even in mild climate
.
2. Brazilian jasmine or dipladenia (Mandevilla sanderi)
Requires
light, heat and humidity
. Other than plants that are kept in mild climates, these plants must be brought into the house for winter. Mandevilla laxa is very resistant to cold: even if they do freeze,
the stems grow back
in the
spring
.
3. Cape leadwort or cape Plumbago
It need to be
cut
before frost arrives to
keep it safe
. Their intense blue flowers are arranged in clusters on a
bed of green leaves
.
4. Trumpet vine (Campsis radicans)
This plant may also need to be
protected in winter
-with a
wintering cover
for example. Its flowers are red and bell-shaped.
5. Bougainvillea or bougainvilla (Bougainvillea)
Take it to an unheated room in winter (about 10 ° C). This plant is voluminous and very floriferous.
6. Clematis and passion fruit
7. Common Jasmine (Jasminum officinalis)
Jasmine offers very fragrant white flowers whose reputation is second to none.
8. Climbing roses
Arch the stems to obtain more flowers and an even better floral decoration.


Annual climbing plants
Thee plants need to be
put in place again every year
, which has the bright side of allowing your garden decoration to vary from year to year. Annual climbing plants grow fast enough to
adorn any structure in your garden throughout the summer and fall
. They cling to the designated support or the surrounding vegetation, without stifling it, since their branches are very flexible. Annual climbing plants can also be started in a
pot with a trellis
or in
hanging baskets
to let them fall freely.
These types of plants feature a generous bloom. They are
easy to maintain
and apart from regular
watering
, they require almost no care. In addition, unlike perennials, they can be left outside all winter.
8 annual climbing plants
Morning glory or Ipomoea (Ipomoea)
The 'Heavenly Blue" variety has a beautiful azure blue color with a white center.


Black-eyed susan vine (Thunbergia alata)
This annual climbing plant will enchant you with its bright yellow flowers and black cores.


Sweet pea (Lathyrus odoratus) and large nasturtium
Ideal for
hanging baskets
, sweet peas flowers will fall in
graceful scented garlands
.
Cup-and-saucer vine (Cobaea scandens)
This is a very vigorous climbing plant (up to 5 m) which can quickly create a physical screen.



Fire vien (Mina lobata)

Technically considered a perennial plant, it is so vigorous that it is often treated as an annual. It is also unique due to its flowing inflorescence.

6 climbing plants for northern exposure or diminished sun
Climbing Hydrangea (Hydrangea petiolaris)
Produces beautiful white flowers in spring, even if it's facing full north. Very rustic, these plants can withstand a brisk - 20 ° C.
Common Ivy (Hedera helix)
Some varieties will feature
variegated foliage.
Irish ivy
(Hedera hibernica)
can quickly form a
hedge
-like foliage of bright green.
Honeysuckles
These undergrowth plants thrive in subdued light. Tellmann's honeysuckle are also ideal for refreshing a garden with bright yellow-orange flowers.
Virginia creeper (Parthenocissus and Ampelopsis)
Its
red
foliage
, which
blooms in autumn,
is one of the most beautiful of nature's show. The
Lowii
variety, which measures less than 3 meters, is perfect for planting in
planters
or in small spaces.
Akébia (Akebia quinata)
Before you witness the semi-evergreen purple foliage, available all autumn, you will smell its summer bloom.

Winter Jasmine (Jasminum nudiflorum)


A
winding plant
that is obliged to be paired with a trelli, it has the distinct advantage of producing bright yellow flowers in winter.
More Information
Your choice of plant will determine a lot of things, including how much time is needed to maintain your garden. For more ideas, follow the links below for gardening-related accessories, advice from our editors and more helpful guides:
Did you find this guide helpful?
Guide written by:
John, Passionate gardener, Cambridge 36 guides écrits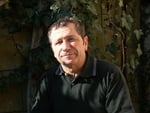 When I was young, I was already working in the family garden. Perhaps that is where my interest in plants and gardening came from. So, it was logical for me to study both plant biology and agronomy.
At the request of various publishers I have, over twenty-five years, written many books on the subject of plants and mushrooms (a subject that is close to my heart).They were mostly identification guides at first, but shortly after they were about gardening, thus renewing the first passion of my childhood.
I have also regularly collaborated with several magazines specializing in the field of gardening or more generally in nature. There is no gardener without a garden, I have cultivated mine in a small corner of Cambridge for the last thirty years and this is where I put into practice the methods of cultivation that will I advise you in as well.
The products related to this guide