What vegetables and fruits can be grown on your balcony or deck?
Guide written by: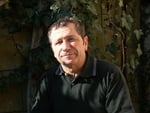 John, Passionate gardener, Cambridge
36 guides
It is absolutely possible to grow vegetables, fruits and aromatic herbs on a deck or a balcony. Producing healthy and tasty food, they are also aesthetically pleasing due to their colors and easy to grow in pots, containers and planters. This makes it less of a challenge to displace them if need be- for traveling, more exposure or shelter during a storm.
Important features
Planter depth
Fertilizer supply
Choice of the species / Exposure to sunshine
Vegetable and fruit plants require suitable containers
As a rule, a container (pot,
tray
or
planter
) must be at least
40 cm deep for fruit and vegetable plants
(tomatoes, eggplants, peppers...).
When it comes to shallow-rooted or fast-growing types of vegetables such as
salads and radishes, 20 cm of potting soil
is generally enough. It's best to use specially designed vegetable soil in your
planter
, as normal
soil
is usually not rich enough in
nutrients
.
For
fruiting shrubs
, it is best to use a container with
at least 50 cm of depth and width.
4 vegetables that thrive in the sun
1. Tomatoes, especially
cherry tomatoes
, grow well when
potted
on a
deck
or
balcony
. To put a little twist in your decor, don't be afraid to use yellow cherry tomatoes, like
bianca cherry
.
2. Eggplant also feature a wide variety of shapes and colors: purple, white, elongated, spherical, etc.


3. Peppers and
chilis
can also be perfectly suitable for a
balcony
. The choice of species will is often determined by its flavor, which
can be sweet or pungent
, even spicy! Peppers and chilis also comes in a variety of colors: green, yellow, orange or red. Havin a pot of orange peppers
blending in with lush green leaves, now that's the way for your
balcony
or
deck
to make an impression!

4. Chard features some varieties with brightly colored petioles of yellow, orange or red. Try the bright lights variety for a bright rainbow of colors.


Potted vegetables and aromatic plants


Salads on a balcony
Avoid exposure to the south for
lettuce, chicory, mesclun, rocket and lamb's lettuce
. Bring them in during the hottest hours of the day, or place them so as to benefit from another
plan
's shade.
For lettuce and chicory, we would recommend starting with
seedlings
. By planting regularly, you cab sure to have fresh salad practically all year around.
Leaf lettuces and mescluns are very convenient to cultivate in pots. Simply take a bit here and there, whenver you need it!
Root vegetables in containers
Root vegetables have long, so-called pivoting roots (like turnips, carrots, salsify), which obviously require a deeper soil level, making them difficult to cultivate in pots or planters.
That being said,
small radishes
(typical of any supermarket) are
easy to grow in containers
. Since they grow rapidly, you might consider resowing the
seedlings
every 15 days for un-interrupted supply.
Short-rooted or even rounded carrot varieties, such as Marché de Paris, can survive in a planter that is at least 30 cm deep and filled with a two-thirds potting soil and one-third river sand.
Aromatic plants in hanging pots
Aromatic herbs
are among the
easiest plants to grow
in containers, be it on a balcony,
deck
or even the window sill. We're talking about plants like
parsley, chives, basil, thyme, tarragon, sage and dill
, just to name a few.

A strawberry planter
Strawberries
are also some of the best plants to grow on balconies. It is easy to do, requiring only a minimum of
20 cm of special strawberry
compost
. A little marge is always good, so we would recommend at lest 30 cm wide and deep for hanging pots.
They can also be
grown in a sort of jar
, dotted with several openings to allow for the planting of the
seedlings
.

Select species that can bloom several times in a season in priority. These can include Mara des Bois, Queen of the Valley or Annabelle variety. You can also opt for a climbing variety like Truffaut Prodige.


Fruit trees and shrubs for balconies and decks
Dwarf
fruit trees
, which never exceed 1.50 m in height, will produce fruit in abundance, and of the same caliber as those of traditional
trees
. These can include
apricots, almonds, cherries, peaches, pears, apples and plums
, all of which are self-fertilizing. They also have the distinct advantage of being easily moved to shelter in the case of inclement weather (freezing, hail, violent wind).
Some varieties have been specially selected for their very narrow cylindrical habit, referred to as "a column", which has been designed for the balcony specifically.


Citrus fruits such as lemons, kumquats and oranges are also generally quite successful in planters, even in regions with cold winters, provided they are sheltered during this season.


Finally, we can't forget
currant berries, raspberries
, or the vine that can work its way up against a wall or a
pergola
.
More Information

Who says your deck or balcony can't be delightful and practical at the same time? For more ideas, follow the links below for related accessories, advice from our editors and more helpful guides:


Did you find this guide helpful?
Guide written by:
John, Passionate gardener, Cambridge 36 guides écrits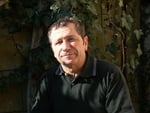 When I was young, I was already working in the family garden. Perhaps that is where my interest in plants and gardening came from. So, it was logical for me to study both plant biology and agronomy.
At the request of various publishers I have, over twenty-five years, written many books on the subject of plants and mushrooms (a subject that is close to my heart).They were mostly identification guides at first, but shortly after they were about gardening, thus renewing the first passion of my childhood.
I have also regularly collaborated with several magazines specializing in the field of gardening or more generally in nature. There is no gardener without a garden, I have cultivated mine in a small corner of Cambridge for the last thirty years and this is where I put into practice the methods of cultivation that will I advise you in as well.
The products related to this guide