What flowers should be planted in March?
Guide written by: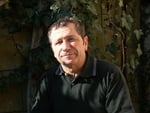 John, Passionate gardener, Cambridge
36 guides
Between the occasional shower and the morning frosts, the beautiful sunny periods are re-emerging. It won't take long before the desire to start planting again follows suit. Annual flowers, perennials, greenhouse crops, sheltered or directly in the ground, here's our advice for your plant and flower beds.
Important features
Perennials
Annual flowers
Bulbs
Balcony plants and planters
Annual Flowers

Annual flowers, stemming from tiny seedlings, grow, flower and spread their seed all in the same year.
Sowing in open ground
At this time of the year, when it is still cold during the night and on some days, sowing in the open ground will only be possible if you wait until the second half of the month. Plants that are well adapted to the cold have the ability to slow down their growth during a temperature drop, and restart at the first sign of sunshine. All it takes to see which plants can bloom in the month of May or April is took take a close look at the countryside: poppies, blueberries, bellflowers, daisies and lungwort should all be naturally blooming.
You can readily find
seed mixtures
that will
create a flowery meadow
. It's as easy as broadcast sowing them in the spring to obtain a
patchwork of flowers of varying colors
, for an even more accentuated effect.
In addition, these seed mixtures will attract a variety of insects, butterflies and bees. They can also contain, in addition to the species already mentioned, coreopsis, harvest daisys, corncockles, malopes, or immortal flowers.
Also worth a try this month is the sowing of cornflowers, larkspur or the pretty, blue colored love-in-a-mist plant, with its ability to spontaneously reseed. Sweet peas can also be grown in partial shade and borage also does very well, with its intense blue flowers. Both are also edible!
Greenhouse or indoor sowing
While planting in the ground is limited during this period, many
annual flowers
can already be sown inside and still
enjoy an early flowering, sometimes as early as May
. The selection is vast: nasturtiums, cosmos, zinnias, french, english and mexican marigolds, morning glory plants, balsams, decorative tobacco, sweet peas, petunias, snapdragons, malopes, lobelias, impatiens, pigweeds are all commonly available. Blanket flowers, adonis flowers, ageratum flowers and daisies are also perfectly adapted. These are just a few of the plants, we could go on!
Sowing in planters
Starting at the beginning of the month, sow your annual or perennial flowers in
pots
. This can include daisies, pansies and primroses, among others.
Perennial flowers
Perennials are plants that remain in place and
flower for several years in a row
thanks to their perennial strain.

Greenhouse sowing
Although the open sowing of perennials does not necessarily incur any particular challenges, it is rarely used for this type of plants.
The month of
Mars
is not the best time to get these started; it is
better to wait for sunnier days
, as their flowering cycle will most often be completed only the next year.
However, in order to have them blooming in the summer, some varieties can be sown in February-March in a
mini greenhouse
or under shelter.
Maiden pink
(Dianthus deltoides),
blue flax
,
marsh spurge
,
blue poppy
(Meconopsis grandis) and alpine skullcap are all fitting of this description.
Sowing in pots
Perennial plants are almost always directly available in pots, which facilitates their planting. We can therefore theoretically plant them all year round, outside of the frost period.
Your first perrenial flowers can be sown towards the end of the month. That includes hollyhock, bergenia, lupine, wallflower, and honeysuckles in the flower beds. Plant the fuchsias, plantain lillies, periwinkles and foxgloves in partial shade. Be sure to place the foxgloves in dense groups in a flower bed or hedge edge.
For the rocky areas of the garden, you can favor aubrieta, pennycrests or stonecrop.


You can eventually split up the bunches of perennial flowers, such as larkspurs, perennial tickseed, and re-sow them in another location.


Bulbs
The spring is the best time to plant summer flower bulbs. To obtain a
staggered flowering
(to make bouquets for example),
stagger your sowing cycles
. You can start planting inside in March and then eventually continue outdoors. As a general rule of thumb, a bulb
should be planted
at
a depth of between 2 and 3 times its height
, starting from the top of the bulb and extending to the
soil's
surface. However, some plants, such as lillies or nile lillies require a deeper burial (up to 30 cm).
Sowing in open ground
At the end of the month, bulbs like gladioli, lillies and coppertips can be planted. Wait until April or May to plant the other bulbs in the ground Practically any soil is suitable for their cultivation, provided it is suitably aerated. If the soil is too clay dominant (increased risk of rotting), simply add some sand.



Make a hole with a
trowel
or a simple
spade
. The sharper
dibber
should be avoided at all costs, as it leaves a space underneath the bulb.
Do not add manure
, but rather a special
fertilizer
for bulbs.
To increase your chances of seeing them bloom again in spring, plant any bulbls that have previously flowered in pots in a specific corner of the garden. This can include hyacinths, daffodils and crocuses, among other species.
Sowing under greenhouse
Many
bulbous summer flowers
can be planted in a
greenhouse
or under a
polytunnel
. This includes tuberous begonias, cannas, polianthes, dahlias, freesias, buttercups, arums lillies, anemones, decorative garlic and lillies of the Nile, to name but a few.
If you decide to sow in pots, any container is suitable provided that it can accomodate the required depth for the bulb.


Balconies and planters
Feel like having some flowers to spruce up your
balcony
in March? Use
planters
with
rustic flowers
that will bloom before the spring's arrival: daisies, violets and pansies or marigolds.
Many varieties of flowers, including bulbs, can be grown in planter pots or other
structures
. Fill them
with a mixture of 1/3 potting soil, 1/3 garden soil and 1/3
sand
.
The end of the month is the perfect time to start repotting any fuchsias or geranium ivy, or to plant or transplant nasturtiums and petunias.



A wall or a fence can easily be spruced up with climbing plants: leather flowers, honeysuckles, ivy etc.


More information
It's that time of year again! If you are looking for more information on obtaining the perfect garden, follow the links below for gardening-related accessories, advice from our editors and more helpful guides:
And for month by month guides:
Did you find this guide helpful?
Guide written by:
John, Passionate gardener, Cambridge 36 guides écrits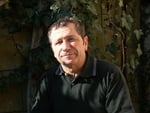 When I was young, I was already working in the family garden. Perhaps that is where my interest in plants and gardening came from. So, it was logical for me to study both plant biology and agronomy.
At the request of various publishers I have, over twenty-five years, written many books on the subject of plants and mushrooms (a subject that is close to my heart).They were mostly identification guides at first, but shortly after they were about gardening, thus renewing the first passion of my childhood.
I have also regularly collaborated with several magazines specializing in the field of gardening or more generally in nature. There is no gardener without a garden, I have cultivated mine in a small corner of Cambridge for the last thirty years and this is where I put into practice the methods of cultivation that will I advise you in as well.
The products related to this guide