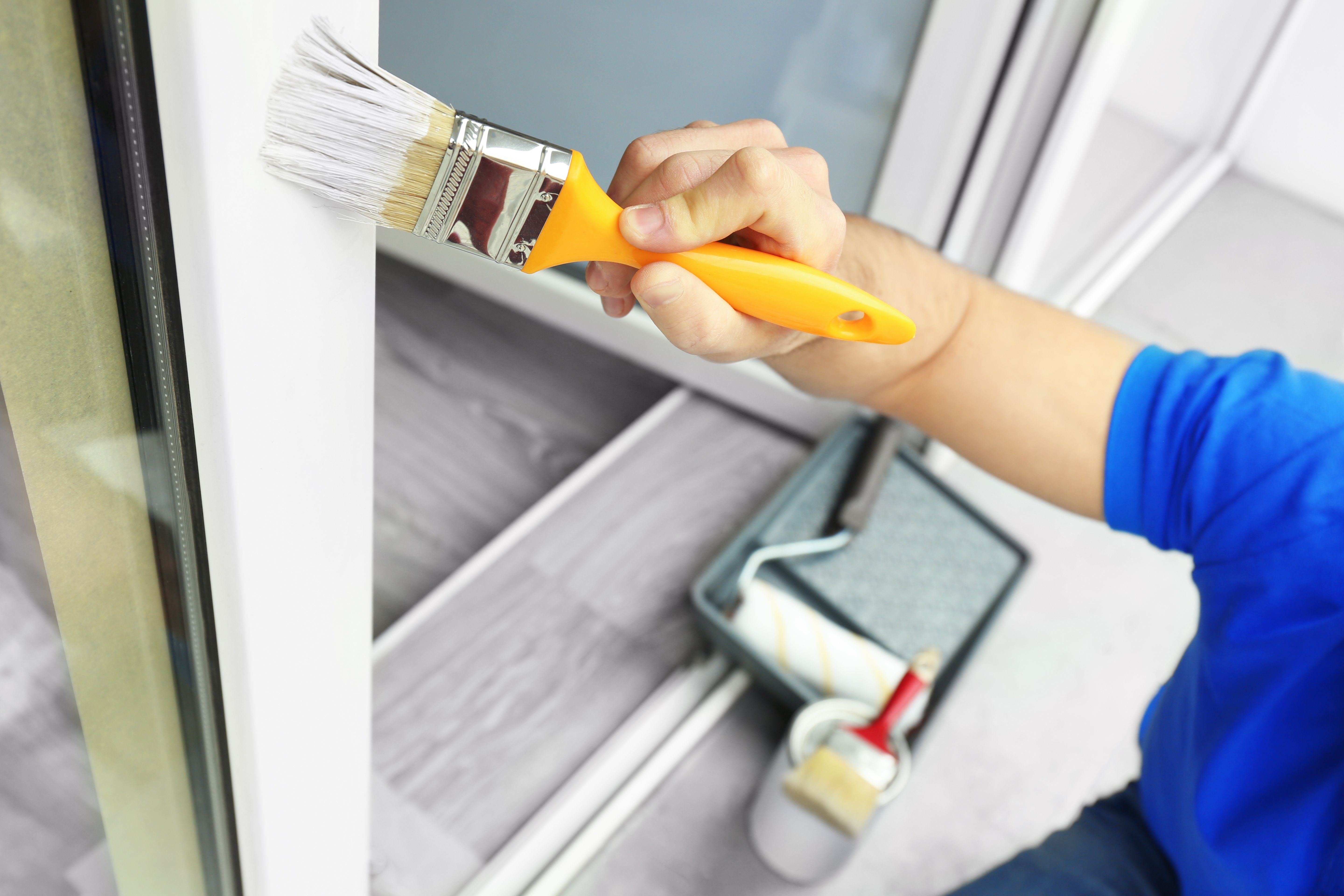 What colour of kitchen paint to choose?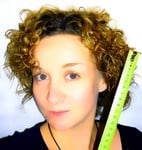 Guide written by:
Anne, Painter, Cambridge
39 guides
Contemporary, designer, classic or just plain white: choosing colours to paint your kitchen isn't just a question of taste, but also of layout, room size and colour harmony. From the latest trends to the old faithfuls, read our wall-to-wall colour advice!
6 key factors when choosing kitchen paint colours
1. Colour scheme
---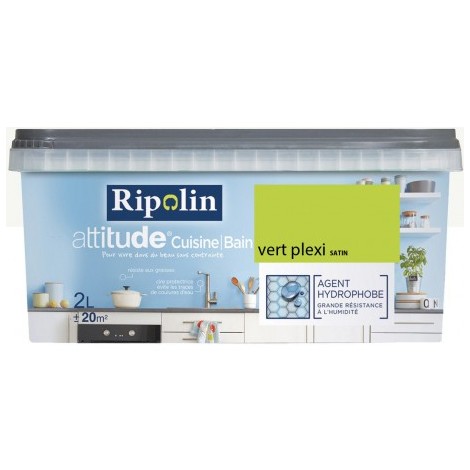 If you're going to live by one rule, it's the rule of colour harmony! When it comes to painting, you should never use more than 3 different colours per room. In a kitchen, the furniture units already take up one of your choices, so you only have another two to play with for the walls. For example: burgundy kitchen units, anthracite grey on the walls behind the units and pale grey everywhere else. Note that a white ceiling doesn't count in this sacred calculation.
2. Mixing colours
Watch out for clashes! Bright colours don't go well together since they conflict and compete for attention. So it's best to go for just one bright colour in each room, if possible on a single wall, with the other walls remaining neutral (cream, magnolia, etc). If you're dead set on adding another colour to your kitchen palette, you can always incorporate contrasting ornaments (vases, candles, etc.).
3. Kitchen layout
Choice of an effective colour scheme will also depend on whether your kitchen is open or closed in terms of layout.
Open-plan kitchens: here it's really important to coordinate the colours in your living / dining room with those in the kitchen to produce a harmonious whole. There are a few options:
use the same colour throughout
apply a slightly darker shade on one stretch of wall (e.g. beige walls throughout, with one a darker brown)
make a quick inventory of existing colours, and if you've got noticeable coloured accessories or ornaments (curtains, cushions, lamps, pictures, etc.), then keep the walls neutral.
For a closed kitchen, you can give your imagination free rein and create an atmosphere completely distinct from the rest of the house.
4. Fitted kitchens
Kitchen units, credenza and worktops become important elements of your colour scheme with a fitted kitchen. The trick is to harmonize them with the colour of the walls. If you've got light-coloured units (white, beige, natural wood, etc.), you can either maintain a minimal style and paint the walls to match or in a soft shade (pastel pink, blue-green, lemon yellow), or you can choose a strong colour to add contrast and depth. With dark-coloured kitchen units, light shades are best on the walls to maintain balance and soften the visual impact.
5. Room size
If you've got a small kitchen, never use dark colours on the walls! Always go for a light shade (white or cream) to give an impression of space and lightness. You an also play around and have a light base colour everywhere except for one stretch of wall which you paint a darker colour. This will let you add depth to a narrow kitchen. On the other hand, if you've got a larger kitchen, paint one whole wall with a bright colour (yellow, red, green…) to add dynamism to the room. If your kitchen has a low ceiling, paint the walls a dark colour and the ceiling white or a very light colour to create an impression of height.
6. Current trends
Stay away from trends, would be my advice! A wacky colour scheme chosen on the spur of the moment can quickly become a millstone if it doesn't stand the test of time. Flashy colours can easily look garish, especially when you've just dragged yourself out of bed and need some calm at the start of the day… The same goes for ultra-modern lacquered white or black. Have you thought about all the stains and finger marks your little ones will leave on a daily basis? Or you yourself, while cooking?
Explore the ManoMano catalog
Credenza
Warm or cold colours?
---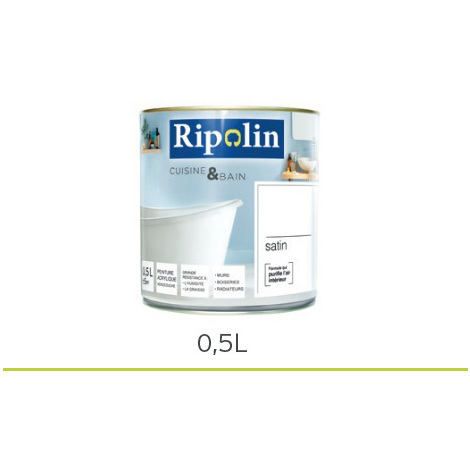 Manufacturers are competing to produce the most inventive and exotic paint colours and effects, sometimes with hilarious names to match… Stuck between Havana Yellow and Fjord Green? Here are a few pointers to help you choose.
Overview of warm colours
You've got to love the cosiness a warm colour can bring to a room! An atmosphere of peace and tranquility, ideal to spend time together as a family or with friends over a meal.
Warm colours create the illusion of a larger space and capture the light. A winning combination: beige - soft green - brown for a 100% chilled atmosphere.
You can incorporate a few different colours, sticking with pastels or soft shades for a 'Scandi' vibe, or choosing one bright feature colour like orange, fuchsia pink, bright red… Specially selected colour palettes are also very in at the moment. Why not try a retro duck-egg blue or plum against a backdrop of beige or pale grey?
Overview of cold colours
For a chic, timeless look, black, white and grey are your best bet.
To add some relief to your kitchen, just add a small touch of a bright colour: lemon yellow, orange, red, fuchsia, plum or lime green. Make sure you don't go overboard though, you don't want to end up with something you'll regret on a daily basis!
You can get your feature colour in on a single stretch of wall, or in your choice of accessories (cleaning robots, light fittings, ustensils, cloths, etc). If you go for a white wood shade, your kitchen units will have a smooth retro look ideal for the nostalgic homeowner.
Using a colour wheel to help you
---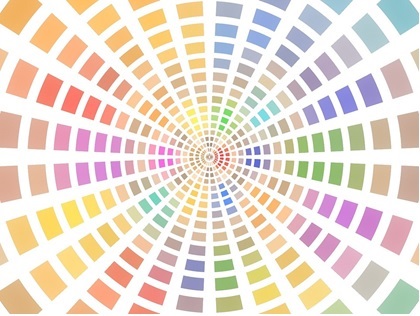 If, after all that, you're still struggling with colour combinations, you can always get yourself a colour wheel. This circular accessory displaying a rainbow of colours illustrates the primary, secondary and tertiary colours and allows you to test various combinations to get an idea of what goes well and what doesn't work.
Guide written by:
Anne, Painter, Cambridge, 39 guides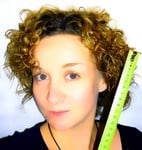 After 8 years of trade, I turned professional: I trained myself to be a painter and carpet layer either solo or with 16 years old comrades. 9 months later, following vocational school, my registration in Trades Directory, and the label 'Artisan' in hand, I created my company. And since then, I don't even touch my brushes. I'm a self-taught DIYer and decoration enthusiast, I love to find and restore furniture and to create unique decoration elements. I completed the restoration of my sister's house, this was last summer, with my niece: electrical, tiling, finishing, plasterboard...we did it all. And today, if I can share my experience I'm happy to do it. A total DIY enthusiast joke: 'What's the difference between a clown and a DIY enthusiast? A sense of humor.' Good Luck.  
The products related to this guide