What are the most common plants for ponds?
Guide written by: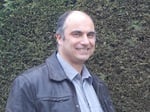 Albert, Manager of a gardening service, Leicester
48 guides
Ermergent, floating, submerged or marginal, there are a lot of different plants that can go into your pond. Essential for establishing a balanced pond ecosystem, aquatic plants are a mix of different species and have certain precautions that need to be heeded when installing. Let's talk water lilies, rushes or arrowheads, everything you need for choosing your aquatic plants.
Important features
Floating plant
Emergent plant
Submerged plant
Marginal plant
Basin plants: making the right choice

Pond plants are technically referred to as aquatic plants. There are several types, the most common being:


Emergent plants, as their name suggests, are at just at water's edge. Their roots are fixed in the ground, yet they grow in up to 100 centimeters of water, with their foliage and flowers coming out above the water;
Floating plants are rooted at the bottom of the pond;
Submerged plants, technically referred to as amphihytes, develop under water;
Marginal plants tend to evolve right on the surface of the water.
Common species of aquatic plants
There are more than enough choices when it comes to aquatic plants, but they are not all equal. That's why it's important to carefully review each plant's toughness and its resistance to cold.
Some plants do not support low temperatures at all
. To make it easier, here are some "safe bet" aquatic plants:
Water-starworst is a good oxygenating plant, of the submerged variety. It has long and narrow immersed leaves, with short, oval floating leaves, most often criss-crossing;
Water lily, a all-time pond favorite, this floating plant is appealing for its voluminous, colrful flowering, featuring a great many different types of varieties;
Water hyacinth is a marginal plant that proliferates rapidly and yields small flowers as early as August, but it does not tolerate cold weather;
Water cabbage, technically referred to as pistia, is a magrinal plant prized for its light green foliage;
Equisetum hyemale is the technical name for rough horsetail or scouringrush horsetail, an appealing plant due to its upright stance and its light green and brown color. It should however be planted in a planter because it is a highly invasive species;
Mentha, or as you have probably guesse, aquatic mint, has a unique aroma and consistenly blooms from July to September;
Juncus, more commonly referred to as rush is planted at the edge of the pond, and there are an important amount varieties to choose from;
Sagittaria or sagittarius, both valid technical names for the colloquially names arrowhand plant, is a species that thrives in heat, blooms from June to August and is often planted at the edge of a pond.
Associating aquatic plants
It is very important that you study each plant's technical sheet
. It will contains relevant information for what to expect in terms of the plant's exposure, size and growth. Always remember that before planting it, it's important to consider the
plant's adult height
, if you want to avoid any unpleasant surprises, that is. The
required
depth
is another important factor, as some plant species need to be planted quite deep, which is completely impossible in small
ponds
.
Emergent plants can be placed around the pond's edge, planted in a way as not to mask the inside of the
pond
.
Tallest plants should preferably be planted in a far corner
or at the back of the
pond
, with lower plants in proximity for contrast.
With this configuration, you can really take in the entire
pond
in all its splendor, without any visual constraints.
Planting aquatic plants
Emergent plants are easily adapted to open ground. All you need is a humid environment with
soil
that is rich in organic matter
. If the
plant is rooted underwater
, it's easy to use a container, filled with
potting soil
, instead of filling the bottom of the
pond
with soil.
The container, placed at the bottom of the
pond
, can be made invisible
by covering it with a
layer of
gravel
above the potting soil. Larger
containers
will be required for bigger plant groups, some even having you resort to using
buckets
.
No matter what the configuration, using a container for your aquatic plants results in the distinct advantage of preventing any unwanted procreation and preserves your nice clear water.


More Information

Garden ponds can be tricky, but beautiful if you pull it off! To get more info about ponds and other outdoor DIY projects, follow our editors' advice and check out their other guides:
Did you find this guide helpful?
Guide written by:
Albert, Manager of a gardening service, Leicester 48 guides écrits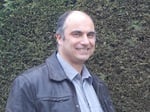 For several years I have been running a garden service with a clientele of both individuals and companies. I manage a team of gardeners and ensure the creation and maintenance of green spaces. At the same time, I bring my expertise to my clients in terms of the maintenance and improvement of their gardens.


In fact, as a trainee and working in the hospitality industry at the beginning of my career, I focused on landscaping in a local community where I acquired solid technical skills through in-house training and the follow-up of major projects in a rapidly changing town.


On a personal level, I am equally oriented towards the art of gardening. With my wife, I created our garden from start to finish and I maintain it carefully, the same goes for the vegetable garden. As for DIYing, it's not to be outdone. Yes, gardening is also tinkering: pergola, hut, pavement, fence, and so on...There is always something to do in a garden.


After working well together, my wife and I are proud of the result and delighted to be able to take full advantage of a friendly and warm environment. So, let us give you advice and help you in your choice of tools, maintenance, or improvement of your garden, nothing could be simpler.
The products related to this guide