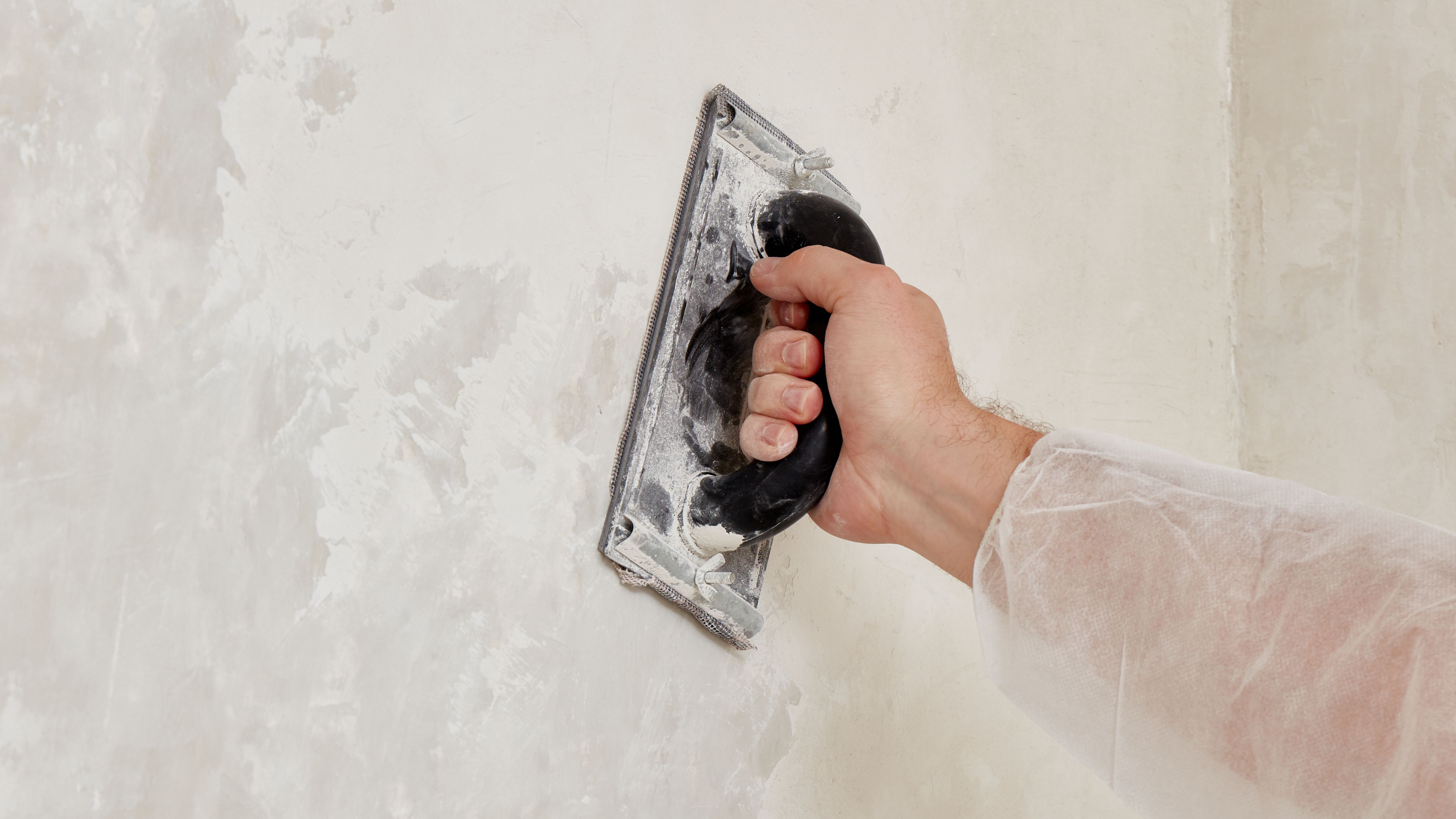 Wax polish and application accessories buying guide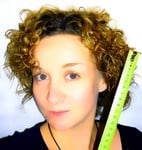 Guide written by:
Anne, Painter, Cambridge
41 guides
Decorative concretes are where it's at! Also called waxed concrete, these materials are specially designed for purely decorative use in thin layers, ticking all the boxes for use in renovation! Waxed, smoothed, marbled, printed concretes... Never mind jungle, welcome to concrete paradise!
What is waxed concrete?
Waxed concrete is a preparation of fine cement-based mortar.The term refers to a family of products intended for decorative use and applied in thin layers  (a few millimetres) - allowing you to cover all kinds of substrates, internal or external, vertical or horizontal.
Raw, coloured or combined with a finishing wax, a wide range of waxed concrete products are available to suit your substrate and working context (furniture, floor, tile, worktops, credenzas, etc.).
Explore the ManoMano catalog
Waxed concrete
What are the different types of waxed concrete?
---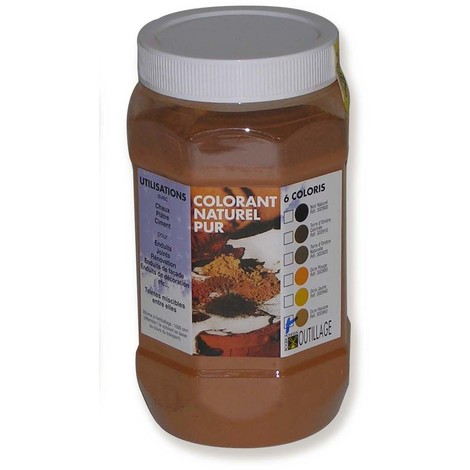 Waxed concrete is a rapidly expanding market! Practical and easy to use, it comes in several varieties...
Waxed concrete
The best-known decorative concrete, it comes as a fine mortar, typically applied in two thin layers (about 1mm deep) using a trowel. Durable and easy to use, it can be applied both indoors and outdoors (with a specializd "exterior" finish wax) and on horizontal or vertical surfaces of all kinds.
Smoothed concrete
Exclusively for interior and horizontal application, this self-levelling and smoothing mortar is applied to a pre-prepared substrate to a thickness of about 5mm. It comes in a variety of colours; however, its application requires some experience - to avoid lumps, bubbles, etc. and make a consistent layer in a single pass.
Marble concrete
This comes in the form of a stain that can be used to tint porous substrates (concrete or cement, leveller etc.), again only on horizontal surfaces. It can be used both indoors and outdoors and the mottled effect produced varies widely according to the method of application.
Printed concrete
Generally used outdoors, this technique using fresh concrete involves making imprints with a plate imitating wood, paving slabs, stones etc, to create a pattern. This is achieved with the help of a cement mixer or a top. It can be coloured (using a coloured hardener) or combined with a specialized exterior finish.
Moulded concrete
Great for first-timers, moulded concrete makes it possible to create simple andinexpensive designs using a giant stencil or mould, either on fresh concrete or an existing surface.
Shotcrete
As the name suggests, concrete is applied with a special gun to a limited depth, creating a decorative effect. This is only used outside and on a horizontal surface (covering a concrete screed). It can also be used along with moulds to create other effects.
Which accessories can be used for applying waxed concrete?
---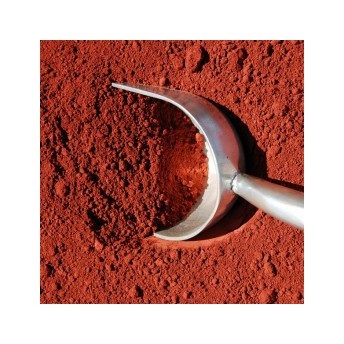 Here's a short summary of everything you'll need to successfully apply your decorative concrete:
Large smoother
A largeMagnesiumor Bullfloat smoother allows concrete screeds to be smoothed before applying coloured hardeners. Very lightweight to handle, these are composed of a high-quality extruded alloy which lets you expose the porosity of the concrete. Smoothing with this type of tool increases the upward flow of water to thesurface.A large steel smoother should be used to smooth concrete screeds intended to receive a decorative concrete layer. It lets you smooth the surface after applying coloured hardeners or before and after applying moulds.
Both these pieces of kit are equipped with a rotating collar which allows you, with a simple ¼ turn of the wrist, to tilt the blade forward or backward. This makes for very easy handling (pull or push as required) - to avoid leaving traces on the surface of your concrete. You can also attach a range of interchangeable handles to work at distances of up to 5.4m.
Trowels, rollers, rams and brushes
The manualmagnesium trowel is used for edging and finishing, alongside the larger magnesium smoother.
The Flemish trowel (long, fine trowel with a pointed tip) lets you smooth decorative concrete surfaces with precision.
The manual steel trowel lets you smooth before and after applying moulds and after applying coloured hardeners, as well as supplementing the large steel trowel for edging and finishing.
The concrete ram is a tool that speeds up imprinting when the concrete begins to take.
An edging iron is for smoothing round the edges on a concrete surface with neat rounded corners.
Ananti-bubble roller prevents the appearance of bubbles after application.
Spiked shoes allow you to move around easily while applying products to the floor.
A mixing bucket is used to mix and pour the product quickly onto the substrate.
A spreading or levelling rule helps you to easily and accurately determine the thickness of the product to be applied.
A mixer head attached to your drill lets you prepare and homogenize the product.
A dosing container guarantees the right proprtions of different products.
A stainless steeltrowel + corner trowel are used to apply waxed concrete.
A brush is useful for applying the primer (adhesive undercoat).
A lacquering roller is used to apply the finishing varnish.
A specialized sponge allows you to smooth out the concrete more easily.
An imprint, in the context of decorative concrete, is used on fresh concrete to create a pattern in relief. Generally sold individually, they come in a variety of shapes to create varied patterns (pebbles, grating, planks, textured shapes, geometric shapes etc.).
What precautions should be taken before applying decorative concrete?
---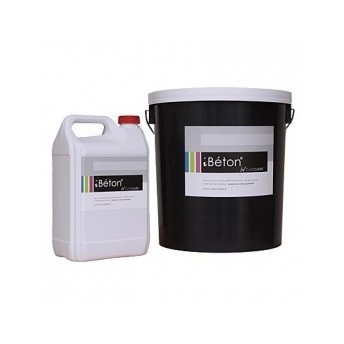 A sound substrate is essential for applying waxed concrete - in good condition, without cracks and well sealed.
Before you start, we advise you to:
Thoroughly clean the surface, using a cleaner or degreaser if necessary;
Apply an adhesion primer, a specific type of undercoat that provides a better grip for your waxed concrete products. It improves the quality of the finish, consolidates the substrate, gives you more time for application and prevents air bubbles rising to the surface. There are two different types: one for poroussubstrates (plasterboard, cellular concrete, plaster, concrete screed, etc.), and another for non-poroussubstrates (tiles, paint, wood, metal, ceramics etc.)
Adhesion primer has another essential function: it removes the porosity of the mortar so that your finishingproduct will remain on the surface of the coating rather than sinking in. The first coat is to saturate the substrate, the second to give uniform coverage;
Apply a finishing varnish appropriate to your substrate (e.g. waterproofing for a bathroom, etc.) to permanently protect your plaster from wearand abrasion and for ease of maintenance. Apply two coats with a gap of 10 hours.
Maintenance advice
If you get a stain on your decorative concrete (coffee, wine etc.), no need to panic. Get warm water, a sponge and a little black soap on the case and all will be well!
If it's a really stubborn stain, lightly sand with fine sandpaper!
And now it's over to you and your creativity!
Guide written by:
Anne, Painter, Cambridge, 41 guides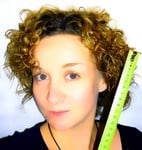 After 8 years of trade, I turned professional: I trained myself to be a painter and carpet layer either solo or with 16 years old comrades. 9 months later, following vocational school, my registration in Trades Directory, and the label 'Artisan' in hand, I created my company. And since then, I don't even touch my brushes. I'm a self-taught DIYer and decoration enthusiast, I love to find and restore furniture and to create unique decoration elements. I completed the restoration of my sister's house, this was last summer, with my niece: electrical, tiling, finishing, plasterboard...we did it all. And today, if I can share my experience I'm happy to do it. A total DIY enthusiast joke: 'What's the difference between a clown and a DIY enthusiast? A sense of humor.' Good Luck.  
The products related to this guide