Watering controller and timer buying guide
Guide written by: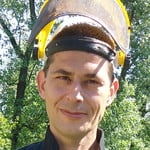 Jeremy, construction site supervisor, Cardiff
128 guides
Whether it is for your vegetable patch, garden, lawn or ornamental plants, watering is vital. Automotizing this process with a controller or a timer will dispense you from this chore and avoid any oversight! But how and with what equipment? We'll go through the whole question.
Important features
Watering system
Faucet head
Remote controller
Time Range
What are the types of mechanisms available??
---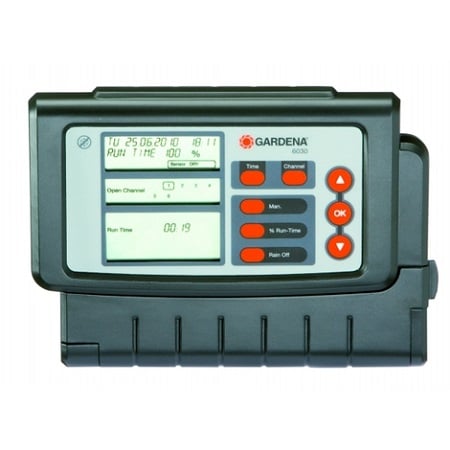 Watering your plants or garden is vital. Whether you have a small patio, a vegetable patch or a woodland park, you will quickly realize that it takes time and consumes a significant amount of water! The installation of an
automatic watering system
is a simple solution for your garden to be watered during your absence or holidays and works in combination with either
sprinklers
and/or drip
irrigators
. Depending on your installation, there are two different types of controllers:
mechanical watering timers
and
remote controllers
.
Watering timer
This is the easiest way to automate the watering process. A
programmers or timer
attaches directly to the tap and is coupled to a
garden hose
.
Mechanical
or
digital
, they can be programmed with one or more separate time slots where watering is automatically activated. Some models are equipped with several outputs, called "outlets", to independently power multiple irrigation circuits. These appliances usually operate on batteries.
Watering controller
Also known as a central irrigation system, watering controllers are usually installed in conjunction with a buried or above-ground irrigation system, they are often multi-outlet - a minimum of 2. Directly connected to a specific water supply, they can be used to program an entire panel Of daily, weekly or punctual watering times. Once in configured and ready to go, the controller takes care of everything. Plugged into the power grid, they will never die because the batteries ran out!
Explore the ManoMano catalogue
Programmers or timer
What are the different types of watering controllers?
It all depends on your installation, the different
water sources available
and the type of plants/surface to be watered -
lawn
,
vegetable
patch, flowers etc.
---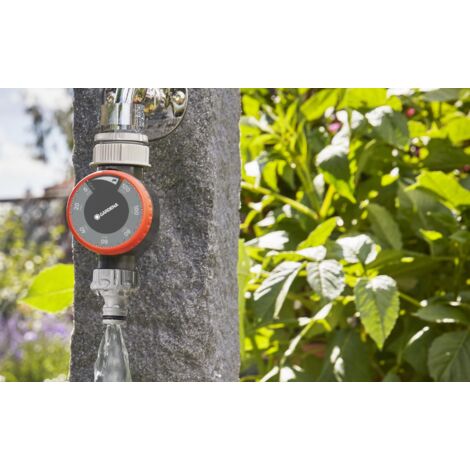 Timer
Automation at it's simplest! Mechanical or digital, the timer allows you to configure a time slot for watering (depending on the model, ranging anywhere from 5 minutes to upwards of 2 hours). Connected directly on the tap, it fits perfectly between it and the garden hose. Just turn the knob to start watering, and it will automatically turn off at the end of the set time. Both 1 or 2 outlet timers are widely available.
Single valve controller
---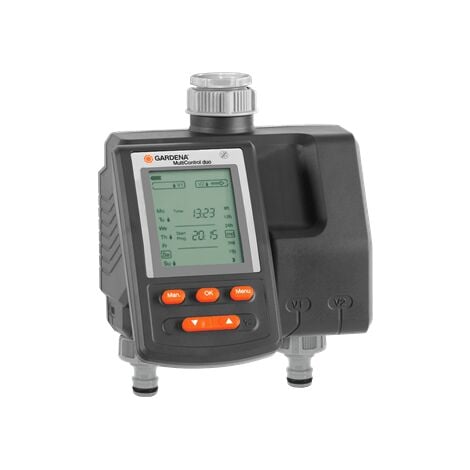 Relatively simple to use, it is ideal for lawns or for a small
drip
system. Connected directly on the tap, it is very easily installed. Depending on the model you can set one or
more watering time slots
of different durations. The basic models have a simple wheel, while the most complex ones are equipped with a LCD display showing the selected time slots, battery status etc. The top of the line models have additional features like
humidity sensors
can accommodate additional accessories such as a
humidity sensor
or
rain
gauge
that alters watering based on rainfall..
Multi-valve controller
The multi-valve controller is the same as the single-valve controller except that it has several channels, which makes it more complex but vastly more efficient.
Watering controller
The exact replica of a single-valve controller, attaching directly to the tap, but offerss additional valves. Ideal for watering several varied types of areas (a lawn and a vegetable patch or a lawn and a flowered bed) that do not require the same type or frequency of watering.
Remote controller
---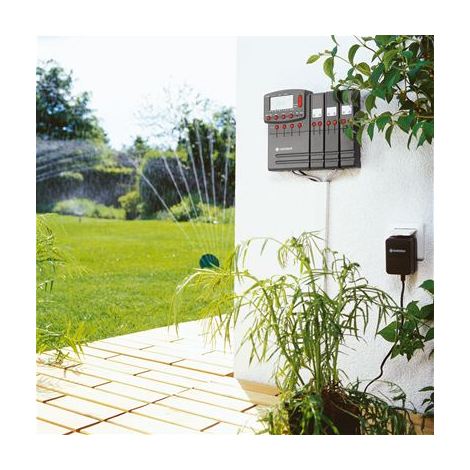 The infamous
irrigation station
. Connected directly to the water line, the top of the line remote controllers boasts the use of up to 15 different channels. All commands are executed by magnetized
valves
which open or close according to the user's request. Each part of your garden can be treated independently. Often used in conjunction with a
humidity sensor
or a
rain gauge
, it ensures optimal watering and saves a considerable amount of water.
All timers attache to the garden hose and tap through
connections
.
Explore the ManoMano catalogue
Connections
How to achieve optimal watering for your garden?
---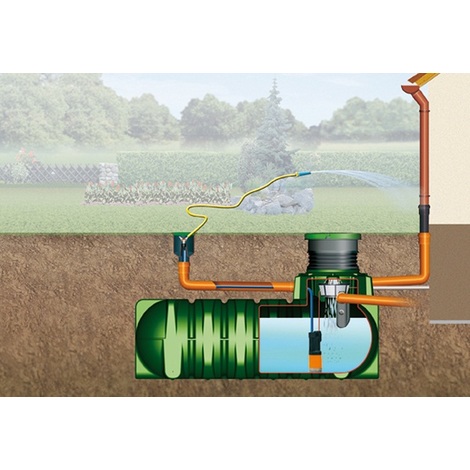 As we have discussed, setting up an
automated system
for your watering needs has several advantages. Apart from never forgetting to water, the drop in water consumption can be substantial.
Save water
Interrupting or canceling watering when it's raining is a job for rain gauges and humidity probes. When connected to your timer, they will override it if necessary to stop watering. Obviously, you will need to select a controller that can accommodate any desired external accessories. Equip yourself with a rainwater recuperator and a pumping system for pressurizing the water.
Communicating data
Today, some smart controllers are "connected". They let you access realtime data on the amount of water used, change the settings, view battery status and even see your installation from the comfort of your tablet or smartphone!
Explore the ManoMano catalogue
Humidity probes
More Information
For passionate gardeners and DIY-lovers, follow the links below for gardening-related accessories, advice from our editors and more helpful guides:
How to choose your drip irrigation?
How to choose your lawn?
How to choose your fertilizer?
How to choose your rainwater collector?
Guide written by:
Jeremy, construction site supervisor, Cardiff 128 guides écrits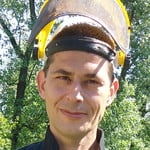 Electrician by trade, I first worked in industrial estates where I installed, wired and fixed a large number of electrical installations. After this, I managed a team of electricians for this type of work. 10 years or so ago, I turned to building and construction. From the modest family home, to gyms and theatres; I have been able to coordinate, audit and organise all sorts of construction sites.

for 4 years now, I am restaoring and bulding an extrension to a bungalow in the heart of the welsh countyside. My experience in manual work and my knowledge means I am proud to be of service. Terraces, interior design, roofing, plumbing, electricty, anything goes! We have, my wife, daughter and I, built almost everything we have from scratch! So to answer all of your questions, and to orientate and advise you on coosing your tools? Easy!
The products related to this guide