Wallpapering tools buying guide
Guide written by: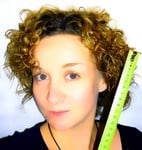 Anne, Painter, Cambridge
26 guides
Glueing table, wallpaper remover, sprayer, wallpaper knife, paddle, brush; do you want to redecorate but these foreign terms make you want to give up on the idea? No problem. We are here to help you become a wallpaper pro.
Important features
Stripper
Sprayer
Spreader
Broom
Wallpaper remover
The different tools needed to lay wallpaper
Having trouble sifting through
all the wallpaper accessories
that exist on the market today? Here is a list of tools that are indispensable to the job.
Pencils
These
pencils
have a nice, soft centre to ensure they will easily leave a mark on almost any surface. Small and rather broad, they offer a more
ergonomic shape
for a better grip. They make a great accessory to slip behind your ear.
Wallpaper Remover
A
wallpaper remover
machine is an electrical appliance equipped with a tank of water and a
striping plate
. The tank heats the water and releases steam to
soak the paper and glue
for an easy, quick removal.

Stripper
This product
contains a corrosive agent that speeds up the breakdown of the wallpaper
. Mixed with water, you apply it on the wallpaper with a large sponge or a
sprayer
. Both odourless and
inexpensive
, the
stripper
avoids the need to rent or buy a wallpaper remover and speeds up the
removal process
.

Glueing Machine
This portable tool is often supplied with a base, some with a table, and is for wallpaper pros. The glueing machine allows for an even
distribution of the glue on the back of the paper
.
A roller coated in glue is applied to the back of the paper and run along its surface to spread an even, thin layer of the adhesive.






Glueing Table
A must-have accessory, this lightweight, wooden table allows you to take
measurements,
cut edges
(some models have graduations marked long the surface of the table)
,
and
apply adhesive
.
Foldable
and
easily transported
thanks to the handle, it measures about
2 m
once unfolded.

Wallpaper Knife
This tool is a long and fine knife with a sharp blade, able to cut with a single, smooth motion. It's mainly used for cutting large width papers.
Brush
This
wide, flat
brush has long, soft bristles, often made of silk, that allow you to gently caress the wallpaper onto the wall without risking a tear by applying too much force.

Glueing Brush
Unlike the other brush, the glueing brush has a wider set of bristles making it easy to handle as you
deposit the glue
onto the sheet of wallpaper. Some models will include a lip along the edge of the brush so that you can hang it along the edge of a bucket or container of glue.
Level
The
bubble level
lets you verify that the wallpaper is being hung in straight, vertical rows. You can also use a bubble level
to mark your plan on the wall to make hanging the wallpaper easier.
Straight Razor
The
straight razor
is a very practical tool to have around for a variety of projects. Make sure that the handle, which holds the blade and sometimes an extra, has a practical, ergonomic shape.
You should look for a model with a retractable blade for safety purposes, and you should always retract the blade when you're not using it.
Make sure you buy extra blades so you can quickly replace them when the one you're using becomes dull.






Tape Measure
Choose a
tape measurer
of at least
5 m
to ensure that you can accurately measure the full length of a room if need be. It's better to select a model
equipped with a brake
and one that
automatically rewinds
the tape to make using it easier.
Bucket
You should make sure that you always have at least one
bucket
. If you don't use it for glue you will at least need one filled with lukewarm water to
clean any traces of glue from the outer surface of the wallpaper
.
Sponge
Choose a
thick sponge
with a
soft texture
that will allow you to remove excess glue from the edges of each sheet of wallpaper and any excess glue from your work surface, tools, or anything else that doesn't need glue.
Roller
A small tool equipped with a short handle and a castor,
the function of which is to press the edges of the wallpaper
. This helps to minimize the thickness of the strips at the joints in the event of an overlap between the two sheets of wallpaper.
Steel Ruler
A long, flat steel ruler makes it
easier to take measurements
and can also be used as a guide when cutting sheets of wallpaper. Some of them are equipped with a
bubble level
as well.
Edge Knife
An edge knife works much like the steel ruler, allowing you to
draw straight, level marks
or to cut smoothly and evenly along corners, ceilings, and baseboards.
They are very practical, lightweight, durable, and among the best products to have around when tackling a redecoration project.






Paddle or Trowel
A flat spatula-shaped tool made of plastic which
allows you to manipulate the wallpaper
by stretching and smoothing it while removing any air bubbles.
This accessory has the same function as the brush mentioned above, but its straight edge helps avoid leaving traces on a delicate wallpaper. The brush can sometimes leave furrows on the wallpaper, however.






Glue Roller
This short-haired roller is
only used for wallpaper that needs to be glued directly to the wall
. Like a paint roller, they often require a
telescopic pole
to help you reach even the highest parts of the room.
Maintaining your wallpapering tools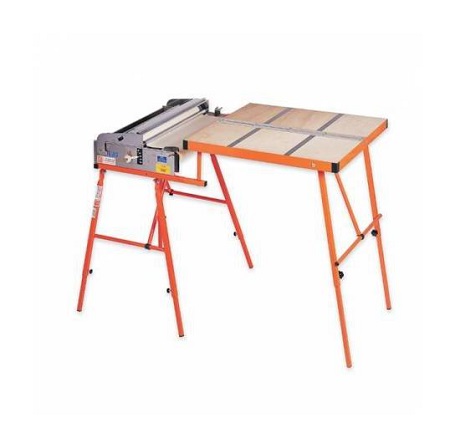 It's essential to never abuse your tools. Regular cleaning as you work and thorough cleaning at the end of the project is paramount.
In addition, here are some tricks to help you preserve your tools:
Do not cut the edges directly on your table – mark the cut as you normally would, fold the paper back on itself along the mark, and slide the blade of your cutter inside along the length of the fold.
Never use a pencil to mark the measurements on the table (even on paper) – instead, use a piece of masking tape to indicate the location of the cut.
Never use your paddle as a guide when cutting – the cutter could damage the plastic of your paddle and create rough edges that will tear the paper when it's used.
Learn more
If you want to know more about wallpaper, and wall and floor coverings, you can consult our guides:
Did you find this guide helpful?
Guide written by:
Anne, Painter, Cambridge 26 guides écrits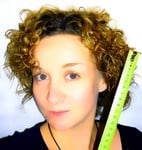 After spending eight years in DIY sales, I decided to take my knowledge and experience to the next level. With the help of some old work friends, I trained to become a professional house painter and carpet layer. Nine months later, and I'd gone through vocational trade school, registered with the National Institute of Carpet and Floorlayers and created my company. I haven't stopped since!

I'm also a self-taught DIY and decorating enthusiast. I love to find and restore furniture, creating one-of-a-kind decorative elements. Last summer I completed the restoration of my sister's house with my niece. We did it all: electrical work, tiling, finishing, plasterboard. And today, whenever I get the chance to share my experience, I'm happy to do it. Here's a typical DIY joke: 'What's the difference between a clown and a DIY enthusiast? One has paint all over his face, the other makes people laugh.' Happy tinkering, everyone!


The products related to this guide