Wall-hung or close-coupled toilet: which is right for you?
Guide written by: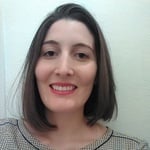 Pauline, Self-taught handyman, Leeds
80 guides
There are a plenty factors to consider when buying a new toilet. If you're trying to decide between a close-coupled and wall-hung model, you'll need to weigh up your options in terms of style, hygiene, installation and price. Follow our guide to find the right toilet for your bathroom!
Important features
Height
Ease of use
Style
Hygiene
Price
Installation
Close-coupled vs. wall-hung toilets
Cleaning
Wall-hung toilets
do not feature a pedestal which makes them easier to clean than close-coupled models. Your mop will fit all around the toilet meaning there won't be any grime build-up at base of the pedestal – and there's no pedestal to keep clean either!
Style
One of the most important factors when making your decision is how the toilet looks. More modern in appearance
wall-hung
toilets fit in perfectly with contemporary-style bathrooms. Streamlined and stylish, these toilets free up more wall and floor space.
At the same time,
close-couple toilets
aren't without their aesthetic merit. Some modern models feature slick pedestal designs while
toilet seats
are easily customisable.
Standard or made-to-measure comfort
The comfort of your toilet relates to the position of the toilet pan in relation to the wall and to users. Close-coupled toilets do not offer the option to adjust the toilet seat to your desired height. Wall-hung toilets, on the other hand, can be adjusted and are therefore perfect for particularly tall people.
Wall-hung vs. close-coupled toilets: which is the more expensive option?
Close-coupled toilets are by far the most affordable models. If you have a
tigher budget
, it's possible to pick up a
classic close-coupled toilet
for less than £100 (complete with a basic white toilet lid). For very high-quality models fitted with child safety lids, for example, you can expect to pay around £200.
When purchasing, it is important to compare the heights of the toilets. The overall height of toilets can range from 70 to 79 cm or even up to 86 cm; the latter option is ideal for those with reduced mobility. Low-end
wall-hung toilets without toilet lids can be priced around £150
. For higher quality, expect to pay
anywhere from £250 to £500
. Wall-hung toilets, with their sleek designs, are therefore the more expensive option.
The disadvantages of wall-hung toilets
It can be tricky to access the
flushing mechanism
and
waste pipe
of wall-hung toilets in the event of any issues. This is generally done through a hatch designed for this purpose. It is also important to
take note of the exact height of the toilet
before installation in order to avoid any unwelcome surprises. If you later realise that you've installed your wall-hung toilet too low, it is possible to
change the position of the hardware
in order to make the necessary alterations.
The height of wall-hung toilets – minus the lid – is around
39 to 44 cm
.
Rimless close-coupled and wall-hung toilets
Rimless toilets feature a smaller inner rim for
enhanced hygiene
and easier cleaning! The water is distributed along the edge of the toilet pan which pushes the flow towards the front of the toilet. With these toilets, there's
less risk of bad odours
, and limescale and grim build-up. Available for both wall-hung and close-coupled toilets, this modern design allows you to cut down on
anti-bacterial and anti-limescale products
.
All that's left to do now is to make your decision! Close-coupled or wall-hung toilet... what will it be?
More information
For more information of related bathroom accessories, check out the following guides:
Did you find this guide helpful?
Guide written by:
Pauline, Self-taught handyman, Leeds 80 guides écrits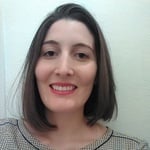 I'm a dog trainer by profession, but every weekend I put the whistle down and pick up a tool. The trainer mindset is not so easy to set aside - whether with four-legged or two-legged friends, I love giving advice!

I've been a huge DIY enthusiast for as long as I can remember. I grew up in a house where the whir of the sander was the soundtrack to my weekends - not very relaxing, but always satisfying! DIY challenges our brains as well as our brawn. I've worked hard to teach myself the basics of DIY, decorating and customising furniture. That said, I love what I do. DIY is a way of life, and the tools you learn aren't just the ones you can hold in your hands.

I'm as passionate about animals as I am about DIY, and it's my goal to pass that passion on to others. I know that for some, understanding animal behaviour is as much of a puzzle as figuring out which tool is best for the job. That's why I offer guidance to pet owners specifically - because home is where the heart is for humans and animals alike!

So now that I've introduced myself, it's time to do some DIY - dog or cat sidekick optional!
The products related to this guide