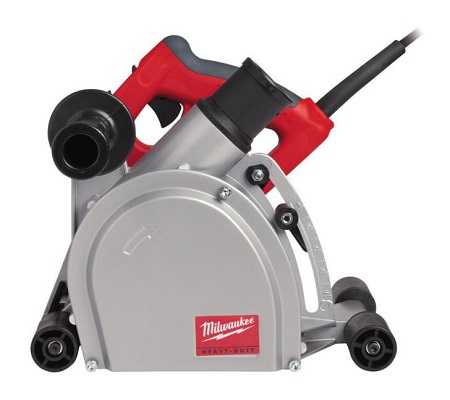 Wall chaser buying guide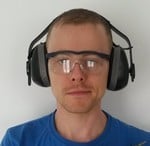 Guide written by:
Arnold, Researcher / handyman, Birmingham
10 guides
When installing cables or pipes, it's often necessary to cut slots into the wall – and that's where wall chasers come in. Designed to cut chases into concrete, wood or plaster, these tools can even be connected to a vacuum cleaner to keep your workspace free of dust. Looking for a wall chaser? Let's cut to the 'chase'!
Wall chasers: disc or cutting head?
Wall chasers with discs
--- Equipped with anything from 2 to 6 discs, these wall chasers are able to cut through any material almost effortlessly.
Usually equipped with segmenteddiamond discs, these models can stand up to pretty much any cutting task. These wall chasers are also the most commonly used and versatile type on the market.

Wall chasers with cutters
---
Similar in appearance to a router, these models are equipped with cutters instead of disc blades and can only cut into relatively soft materials such as wood or plaster.
Don't try to use these tools to make slots in hard materials such as concrete or stone!
Picking a wall chaser for your task
---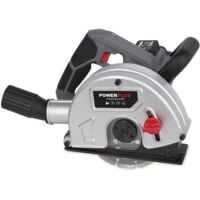 Disc and cutter wall chasers are different in terms of both ergonomics and technical characteristics.
A wall chaser fitted with disc blades looks a bit like a plunge saw and is able to cut through concrete; a cutter-style chaser looks like a router and is used to cut grooves in wood or plaster.
Wallchasers with blades are powerful machines that must be held in both hands while a chaser equipped with a cutter is more precise and can be held in just one hand.
Surface materials
---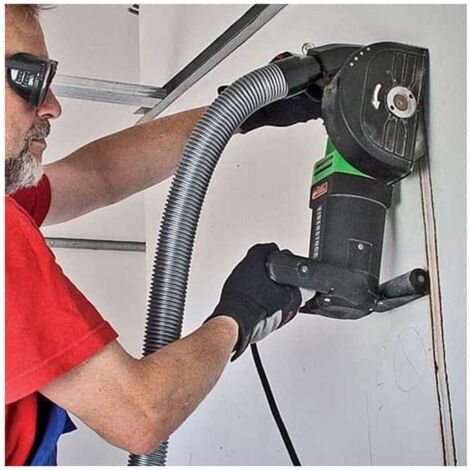 You can cut chases into wood or plaster using a wall chaser fitted with a cutter head.
Concrete and other hardmaterials will require a wall chaser equipped with a disc blade.
Main characteristics of wall chasers
Cutting depth
The cutting depth of a wall chaser can be adjusted by means of a depth adjustment knob. This ranges from around 5-75 mm in depth.
Cutting width
---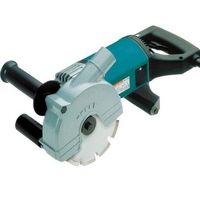 The cutting width can be adjusted from around 10 to 40 mm by moving the distance washers between the disc blades.
If you are using a cutter head, the size of the cutter itself will determine the cutting width.
Number of discs
---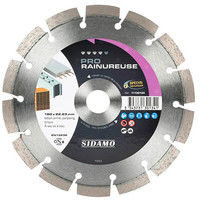 The more discs you have, the easier the tool is to use and the longer your groove will last! Six-disc machines are ideal for professionals planning to cut chases on a regular basis.
For at-home DIY use, go for a model with 2 discs (or a maximum of 4 discs).
Disc diameter
This relates directly to the wall chaser's capacity to cut chases.
The greater the diameter, the more powerful the machine. And, of course, the faster and safer the machine, the heavier it is!
Dust extraction
---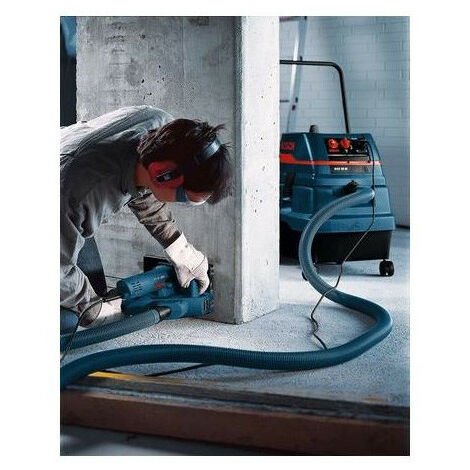 Wall chasers produce a lot of dust and debris. This is why some models are designed to be connected to a vacuum cleaner.
Make sure your dust extraction system is powerful enough to absorb the dust produced by the machine.
Explore the ManoMano catalogue
Six-disc
How to use a wall chaser
---
As with any type of cutting or drilling task, you'll need to start by working out the following:
What you want to run through the wall: e.g. electrical cables, water supply pipes or wastewater pipes.
The depth of the chase: based on the size of your pipe or duct.
The width of chase: same basis as depth.
The route of the duct or pipe through the wall or partition wall.
Once you have planned out your job, you can proceed to tracing out where you want the channel to go. This can be done any way you like: chalk line, pencil, etc. Be very careful at this stage as the quality of your outline will affect the quality of your slot.
If you trace freehand using pencil, it'll be difficult to ensure a straight groove. And when it comes to cutting chases, you definitely want to keep on the straight and narrow... It's worth noting that some high-end chasers are even equipped with lasers to help guide your cuts.
Staying safe when using a wall chaser
---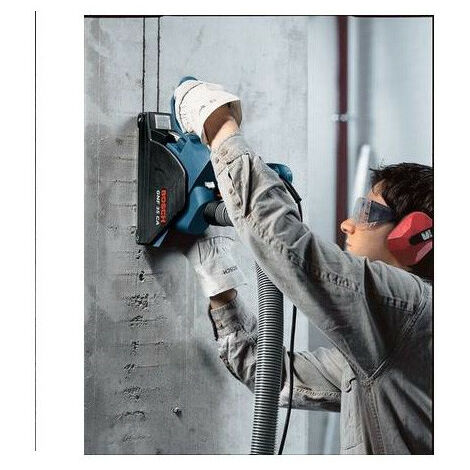 There are plenty of ways to stay safe when using a wall chaser – especially as part of a renovation project!
Firstly, be sure to use a pipe and stud detector to check that the wall or floor you plan to cut into doesn't have any existing electrical ducts or heating pipes, etc.
Always wear personal protective equipment and that includes hearing protection, safety goggles, respiratory protection and gloves.
To make your task easier, very deep grooves (upwards of 20 mm) in hard materials can be made in several stages, gradually increasing in depth as you cut.
Keep children and pets far away to avoid injuries or at least provide them with protection... And if Fido doesn't appreciate being made to wear a noise-cancelling helmet, just get him out of the way!
Make sure your power cable isn't plugged in too far away; you'll want to cut your channel without creating an obstruction or hazard.
Hold on to your wall chaser with a firm grip!
Make sure you keep a good eye on your groove at all times; that's why it's a good idea to connect your tool to a dust extraction system to keep your track clear of dust.
Finally, if you're chasing into a wall made of hard material, work on a diagonal so as not to weaken the structure.
Explore the ManoMano catalogue
Dust extraction system
Guide written by:
Arnold, Researcher / handyman, Birmingham, 10 guides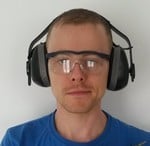 A chemist by training and a self-taught handyman, I work in the pharmaceutical industry. As a young dad of 36 years, tinkering is like breathing to me: in short, I am a jack-of-all-trades. To my credit, I have already completed 5 kitchen installs, a renovated apartment, and an extension on my own house (for financial reasons, my wife and I have chosen the closed-cover option for wooden house extension). Over the last three years I have done everything: insulation, plasterboard, electrical, patching, painting, parquet, dressing, bathroom, tile...in short, 60 m2, made entirely with my own two hands. Fortunately, I have my own personal decorator. I don't worry about styles and colors. As they say: happy wife, happy life. My motto: good tools and good products are half the work, the rest is patience and meticulousness. To your keyboards. The good advice is here.
The products related to this guide