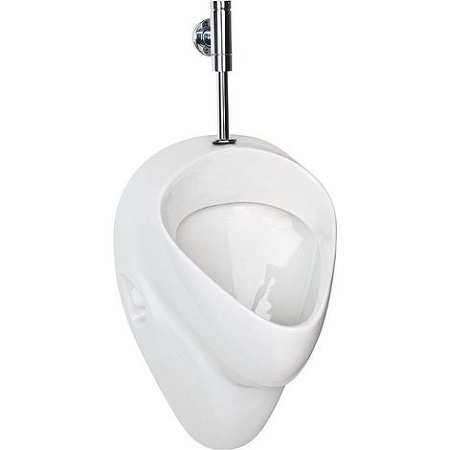 Urinal buying guide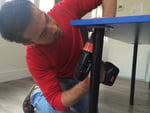 Guide written by:
Sebastian, self-taught DIY-er, Exeter
187 guides
Urinals are hygienic, easy to install and come in a range of different materials including ceramic, stainless steel and porcelain. Whether equipped with an automatic sensor or a push button flush, urinals are a great option for public toilets thanks to their easy maintenance and compact design.
Advantages of urinals
---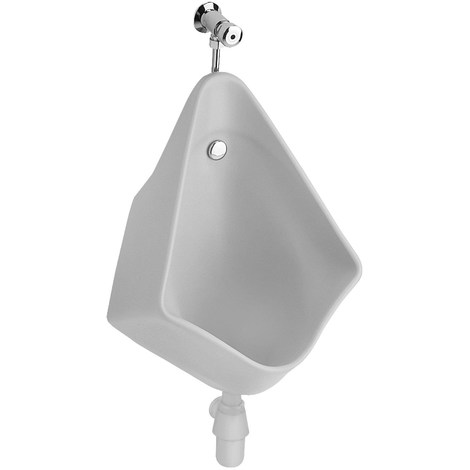 Urinals are generally only used in public and professional spaces. Nonetheless, they boast a number of advantages:
Urinals save space as they feature a compact design and can be mounted on the wall;
They are hygienic as they are easy to maintain;
They are economical as, compared to conventional toilets, their flush mechanism uses relatively little water.
Explore the ManoMano catalogue
Flush mechanism
Urinal features
Urinal materials
---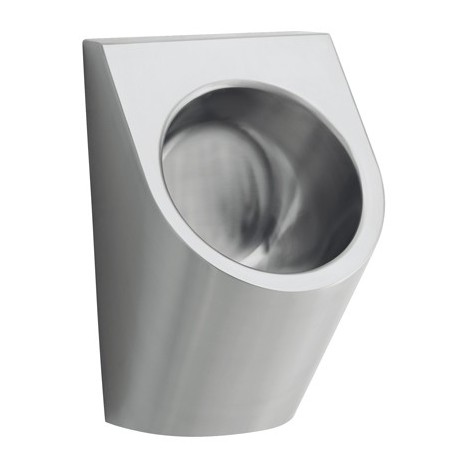 Urinals can be made from:
Porcelain or vitrifiedporcelain, for a high-quality finish;
Ceramic, very strong and available in a variety of designs;
Stainless steel, more modern and easy to maintain;
Synthetic materials, lightweight models.
Hygiene
---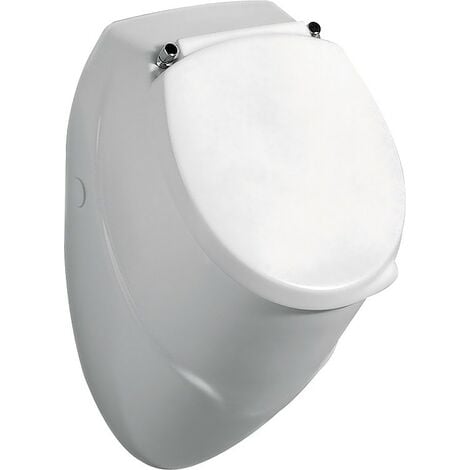 For optimum hygiene, choose a urinal with a lid. Like conventional toilets, urinals may or may not feature a rim. Rimless urinals are even more hygienic; as cleaning and rinsing is more effective, there is less risk of bacteria build-up.
Urinals may also feature a pre-rinse mode to minimise odours.
Style
---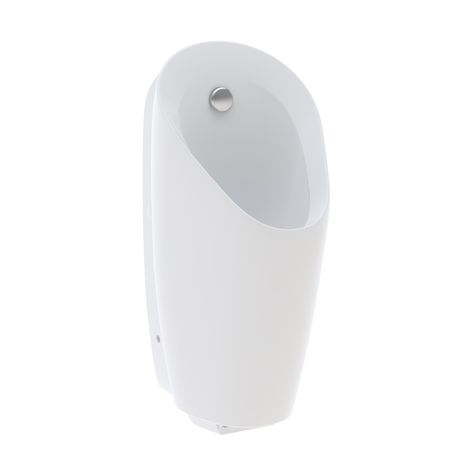 Urinals are available in a range of different styles to match your bathroom décor. Whether you're looking for a streamlined or classic model, you can choose from various colour options (although they tend to be either white or black).
Flush mechanisms
---
The flush mechanism – or technically the rinsing mechanism – can be:

built-in and automatic (via a motion sensor); this system is triggered when the user walks away from the urinal;
or manually operated using a push button located above the urinal.

The rinse time is adjustable on some models (optional feature) and the cistern can hold anywhere from 0.5 to 10 litres of water. Models that use a siphon for drainage are called siphonic urinals.
---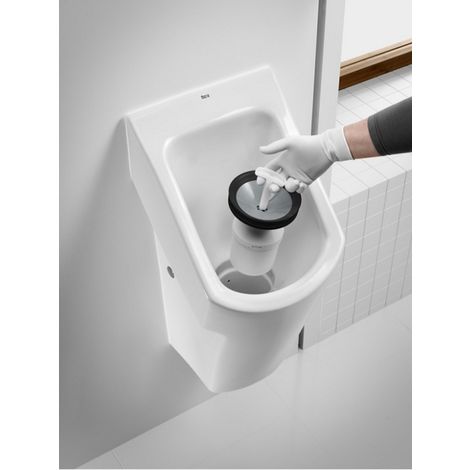 Some urinals feature an innovative system that does not required water orelectricity. Instead they use a concentrated liquid held in a special cartridge that stays at the bottom of the pan.
This mechanism guarantees constant air flow and prevents bad odours. The system can be equipped with a fragranced block to give the passing air a citrus scent. It is advisable to change this filter after around 6,000 uses.
Wall-hung urinals
---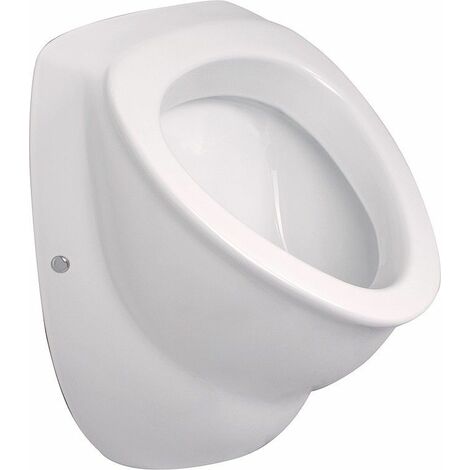 Like toilets, urinals can also be mounted on the wall. They must be equipped with a mounting frame, a flush plate and an integrated flushing mechanism. Just like wall-hung toilets, these models are quieter and more hygienic, but they are more challenging to install.
Urinal accessories
---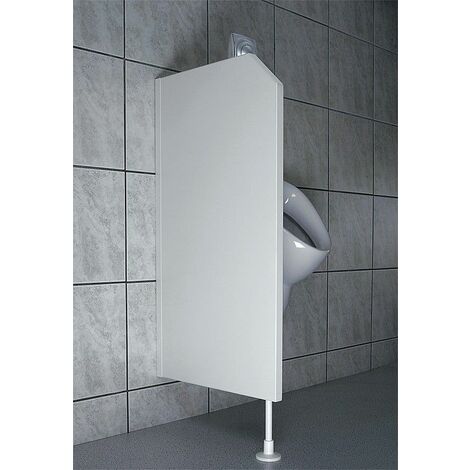 Urinals are typically sold with a built-in rinse mechanism.
The waste system (or siphon) is installed underneath the urinal and is supplied with the unit. You can equip your urinal with a lid; however, this feature is entirely optional.
Dividers can be installed in between two urinals in order to ensure privacy in public toilets. Installing a wash basin near the urinals is a great option for obvious hygiene reasons.
Explore the ManoMano catalogue
Lid
More information
Follow the links below for advice on related accessories and more helpful guides:

Guide written by:
Sebastian, self-taught DIY-er, Exeter, 187 guides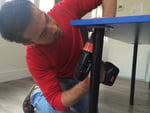 Redo a roof with wooden beams? Check.Advise Mister everybody in the DIY shop? Check.Redo the bathroom plumbing? Check.Fit together, build the walls, paint a partition, throw my hammer in a rage thinking that it will fix the problem? Check. The DIY motto ? Learning is better than delegating… well, it's also a question about your wallet! The satisfaction? The beer at the end of the job! What do the best have in common? The influence of Gyro Gearloose, Mac Gyver and Carol Smiley depending on your generation, a good dose of curiosity, a average hand-eye coordination and a taste for risks… and if it doesn't work, try again! Advise you? I'll do my best!
The products related to this guide