Trees and leafy shrubs
Guide written by: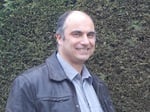 Albert, Manager of a gardening service, Leicester
48 guides
Leafy trees and shrubs enhance your garden, providing much-needed shade as well as explosions of colour when in bloom. Also known as deciduous tree species, common types are maple, birch, poplars and oaks. From size to species, read our brief buying guide to help you choose the perfect trees for your garden.
Important features
Height
Diameter
Type
Environment
What are leafy trees and shrubs?
Deciduous trees and shrubs are woody plants,
differentiated from conifers by the presence of leaves
which nearly always fall during the autumn.
Unlike conifers, deciduous trees don't produce sap
, and their leaves are broad and flat. Among the huge number of species of deciduous
trees and shrubs
, there are just a few types that are commonly cultivated in the
garden
. These can be considered
ornamental trees and shrubs
.
Why do we like trees and shrubs so much?
gardens

of any size, even the smallest.

They provide structure to a garden.

They also provide shade and cool, besides their beautiful appearance.
The growth of leaves and flowers is another attractive element - often a deciding factor in people's choice between the various
species
.
The
flowering period
should also be considered; some types produce flowers all year round.

Ornamental trees and shrubs


Ornamental tree species are very diverse, and there are a variety of factors to consider when choosing for your garden:
shape and foliage; many types of trees are valued for these aspects, but it's still worth thinking about size and age of maturity
shade; if you want to create a cool shaded area you'll need a tree which produces abundant foliage
flowering; trees with impressive flowers bring added aesthetic value
Here are few species of tree well-known for their beautiful shape and foliage:


maple - available in several sub-species, their elaborately shaped leaves gradually change colour as the season progresses
birch - a beautiful white-trunked tree with light foliage, giving attractive autumn colours, and tolerating all types of soil
liquidambar - conical in form, with bright green foliage turning gold in autumn, a dream tree
poplar - with their distinctive upright shape, robustness and vigorous growth, the only thing holding you back is the dizzying heights they can attain in a relatively short time
oak - several sub-species exist, both annual and perennial; their imposing size limits them to cultivation in larger spaces
sophora - a very distinctive tree, with winding branches and overspilling trails of dark green leaves
prunus - prized for the dark red colour of their leaves
Learn more about gardening...
To find out more about gardening, follow our editors' advice and check out their other guides:
Did you find this guide helpful?
Guide written by:
Albert, Manager of a gardening service, Leicester 48 guides écrits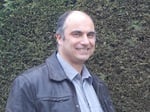 For the past several years, I've been running a landscape gardening and design service for both private homeowners and businesses. I manage a great team of professional landscapers. While our company designs and maintains green spaces, I use my expertise in tools and techniques to help clients keep up and enhance their flower beds and plant gardens.

I went to business school and got my start in life working in the hospitality industry, but I soon discovered I had a passion for landscaping and a green thumb to boot! I started landscaping for the local authority at just the right time: since some major infrastructural changes were underway in the community, I got tons of on-the-job technical experience.

When not at work, I'm just as passionate about gardening, something I share with my wife. Together, we designed and planted our garden from scratch. We take pride in making sure the entire garden, including our vegetable plot, is in tiptop shape. There's always a lot of DIY to do around the garden as well, whether you're building an arbour, maintaining the garden shed, putting down some paving, or fixing a fence.

After a day of gardening, we enjoy just sitting back and admiring the fruits of our labour, so to speak. We get more sun than the rest of the UK, so we're pretty lucky. Now, let us give back and help you with advice and tips for gardening tools, maintenance or improvement. You, too, will have a green thumb before you know it!
The products related to this guide