Trampoline cover buying guide
Guide written by: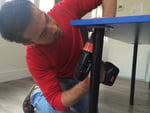 Sebastian, self-taught DIY-er, Exeter
184 guides
Trampoline covers are used to protect your trampoline jump mat from dirt, rain, UV rays and leaves. Designed to extend the service life of your equipment, these covers can be used for winter storage as well as to protect your safety pad, and can be made of polypropylene, polyester or PVC.
Why use a trampoline cover?
---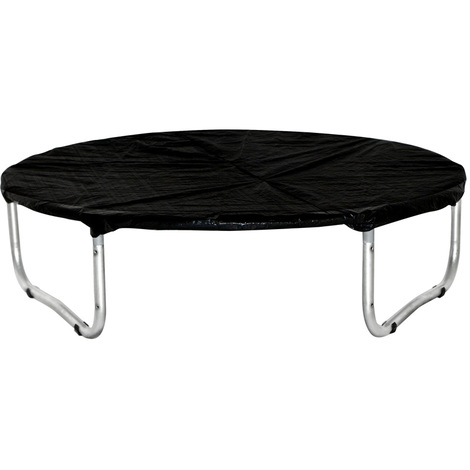 Trampoline covers
are essential for various reasons.
Covers

help to protect your trampoline fabric from falling leaves in the autumn. This is important as, even if the decomposing leaves don't damage your jump mat, they will make it look messy.
Covers also help to protect the jump mat from the rain

and

can be used to stop you from slipping on a wet trampoline

. These accessories will also help you get back to bouncing once the rain shower is over. Please note that it is not recommended to jump on a

wet trampoline

in order to avoid accidents

.
Trampoline covers help to extend the service life of your safety pad

, as the slip provided with the pad is generally not very resistant to UV rays.

Protective covers can be used over the winter but the snow that gathers on top must be cleared regularly to avoid damaging the trampoline springs

. Better still, you can remove the jump mat or to store the material indoors to protect it from the snow.
Explore the ManoMano catalogue
Trampoline
Trampoline cover features
---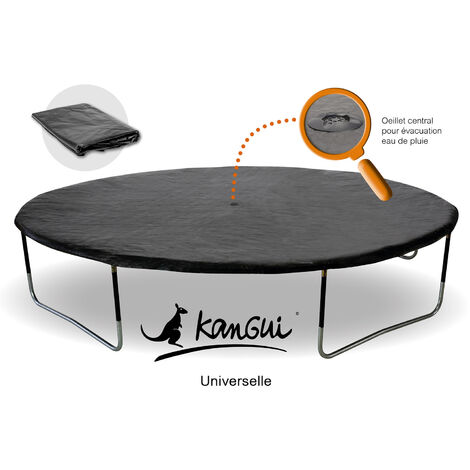 Like any other type of cover, trampoline covers offer a range of features:
covers can be made of

polypropylene, polyester or reinforced PVC

(for greater strength);

the covers

are generally fastened via cords used to attach them to the structure

of the trampoline

;

some models

are attached by means of elasticated cords

;

trampoline covers feature a

water drainage system

;

the model you choose

must be suited to the size of the trampoline

. Covers generally measure

around 180 to 430 cm in diameter

;

a breathable material will help to improve rainwater drainage. Some models feature a hole in the centre while others are made from

micro-porous materials that allow water to filter through the jump mat

;

some trampoline covers offer

anti-UV protection for better colour fastness

;

it is possible to purchase covers that have been

specially designed for use with trampolines with safety nets

. This is useful as the fixing posts make it tricky to install a standard cover.
In summary, trampoline covers
can be used to safeguard the material against the rain and leaves, but offer little protection from the snow. Picking a cover
with a greater diameter
than the trampoline jump mat
will allow you to cover the springs too.
Explore the ManoMano catalogue
Trampoline
More information
To learn more about trampolines and outdoor play equipment, check out the following guide from our editors:
Guide written by:
Sebastian, self-taught DIY-er, Exeter 184 guides écrits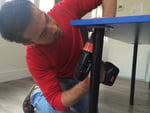 Redo a roof with wooden beams? Check.Advise Mister everybody in the DIY shop? Check.Redo the bathroom plumbing? Check.Fit together, build the walls, paint a partition, throw my hammer in a rage thinking that it will fix the problem? Check.

The DIY motto ? Learning is better than delegating… well, it's also a question about your wallet! The satisfaction? The beer at the end of the job! What do the best have in common? The influence of Gyro Gearloose, Mac Gyver and Carol Smiley depending on your generation, a good dose of curiosity, a average hand-eye coordination and a taste for risks… and if it doesn't work, try again! Advise you? I'll do my best!
The products related to this guide