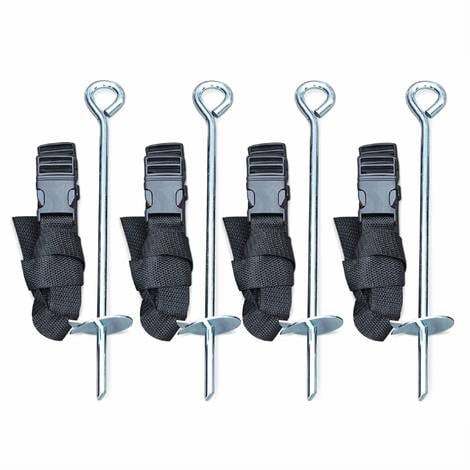 Trampoline anchor kit buying guide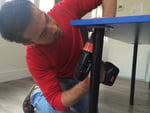 Guide written by:
Sebastian, self-taught DIY-er, Exeter
198 guides
Ground anchor kits are some of the most essential accessories used to keep you safe while having fun on the trampoline. Designed to ensure stability and user safety, these kits are made up of galvanised steel anchors that are driven into the ground and can be used for all trampolines. Read on for our top tips!
Anchoring a trampoline: stability and safety
---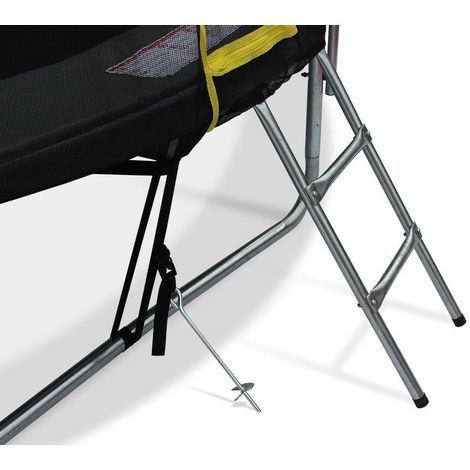 Anchor kits are used for various reasons.
They help to stabilise trampolines which can be relatively lightweight structures and may move under the weight of overenthusiastic bouncing. These kits serve to keep your equipment in place and, in turn, prevent accidents.
According to specialists, the support provided by anchor kits can also extend the service life of the metal trampoline structure. Otherwise, the movement caused by each bounce can cause the metal structure to bend over time.
Anchors also help to secure the trampoline to the ground and prevent it from blowing over in high winds. While a trampoline with a large diameter will be fairly heavy, its weight alone won't hold it to the ground as the increased surface area makes it more likely to catch the wind and blow over.
Trampoline anchor kit parts
---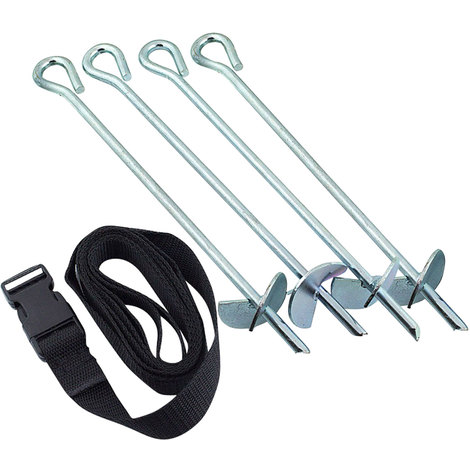 Trampoline anchor kits are similar to those used to secure tents. They are made up of various components.
Ground anchors (also known as corkscrew stakes) are used to drive into the ground. They measure around 30 cm and must be screwed into the surface by hand. They usually feature a collar which secures the system when anchored in the ground. While often supplied in packs of four, you will need more for larger trampolines.
Straps are used to attach the metal frame to the ground anchors. These straps usually measure at least one metre in length.
Installing a trampoline anchor kit
---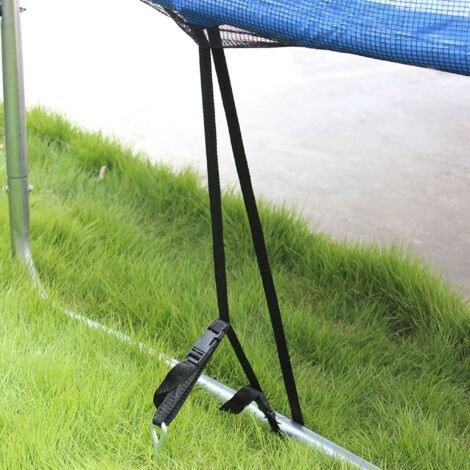 Here are a few handy tips for installing your ground anchors.
Ground anchors should be driven into soft, dry ground . You should bear this in mind when deciding where to set up your trampoline.
Sometimes, the ground may be too hard to insert the anchors. It is not advisable to hammer your anchors into the ground as you may damage the collar. However, you can dig holes wherever you want to insert the anchors then pour some water into the holes. You should then wait until the water seeps into the soil before screwing in the anchors by hand.
If used correctly, anchor kits will help to increase user safety and extend the service life of your trampoline. Finally, as an extra bonus, they won't cost you much!
Explore the ManoMano catalogue
Trampoline
More information
For more information on trampolines and related accessories, check out the following guides from our editors:
Guide written by:
Sebastian, self-taught DIY-er, Exeter, 198 guides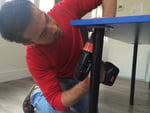 Redo a roof with wooden beams? Check.Advise Mister everybody in the DIY shop? Check.Redo the bathroom plumbing? Check.Fit together, build the walls, paint a partition, throw my hammer in a rage thinking that it will fix the problem? Check. The DIY motto ? Learning is better than delegating… well, it's also a question about your wallet! The satisfaction? The beer at the end of the job! What do the best have in common? The influence of Gyro Gearloose, Mac Gyver and Carol Smiley depending on your generation, a good dose of curiosity, a average hand-eye coordination and a taste for risks… and if it doesn't work, try again! Advise you? I'll do my best!
The products related to this guide