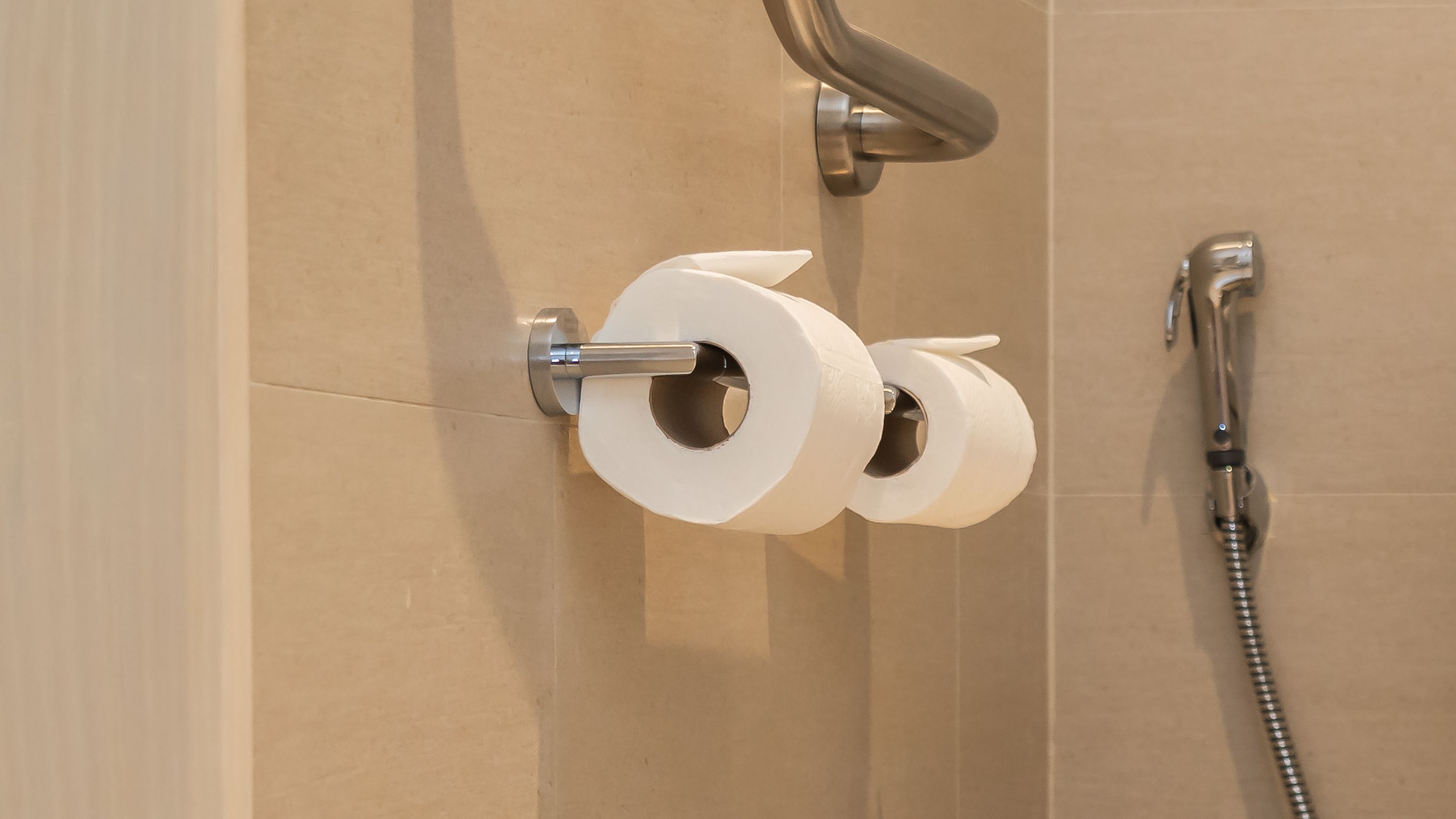 Toilet roll holder buying guide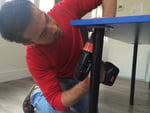 Guide written by:
Sebastian, self-taught DIY-er, Exeter
220 guides
Designed to keep your toilet paper within easy reach, toilet roll holders can be both practical and stylish. Available in a range of styles, materials and shapes, these accessories form an essential part of your bathroom. Follow our guide to find the perfect toilet roll holder for your bathroom.
Different types of toilet roll holders
---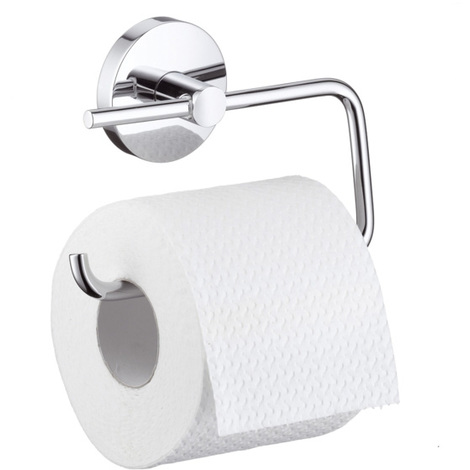 Toilet roll holders can be equipped with a special cover designed to make it easier to tear the paper from the roll. Other models come in a cylindrical shape are are able to store several rolls of paper at once. These holders can be fixed to the wall using rawlplugs.
You can also find freestanding holders which consist of a stand and a rod, and are equipped to hold one or several rolls of paper. These models may feature more unique designs, such as those shaped like trees. Some toilet roll holders may be designed to incorporate a toilet brush while others may be built into bathroom units.
Explore the ManoMano catalog
Toilet brush
Positioning your toilet roll holder
---
Logically, toilet paper holders are generally installed close to the toilet (they wouldn't be much use in the kitchen!).For smaller spaces, wall-mounted toilet paper stands are ideal. In this case, it's important to install the holder at the right height for ease of use.If it's not possible to drill into the wall, a freestanding holder will be your best option. You can also get models fitted with suction cups that can be stuck onto tiled walls.
Main features of toilet roll holders
Materials
---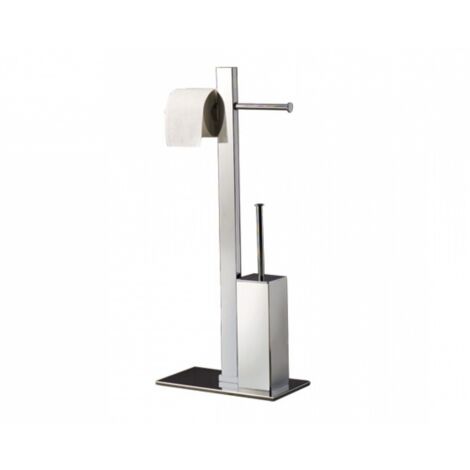 Toilet paper holders can be made of:
Wood, for a sturdy toilet roll holder;
Stainless steel, hard-wearing and strong;
Plastic, a cost-effective option;
Resin, easy to clean and very durable;
Wrought iron, to add a bit of charm to your bathroom.
Fittings
Tall toilet roll holders are designed to be freestanding. However, wall-mounted models tend to be more functional.
Style
From refined and minimalist designs to quirkier shapes, toilet roll holders come in a range of styles. It's up to you to decide on a toilet roll holder to suit your toilet or bathroom.
Guide written by:
Sebastian, self-taught DIY-er, Exeter, 220 guides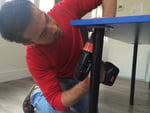 Redo a roof with wooden beams? Check.Advise Mister everybody in the DIY shop? Check.Redo the bathroom plumbing? Check.Fit together, build the walls, paint a partition, throw my hammer in a rage thinking that it will fix the problem? Check. The DIY motto ? Learning is better than delegating… well, it's also a question about your wallet! The satisfaction? The beer at the end of the job! What do the best have in common? The influence of Gyro Gearloose, Mac Gyver and Carol Smiley depending on your generation, a good dose of curiosity, a average hand-eye coordination and a taste for risks… and if it doesn't work, try again! Advise you? I'll do my best!
The products related to this guide