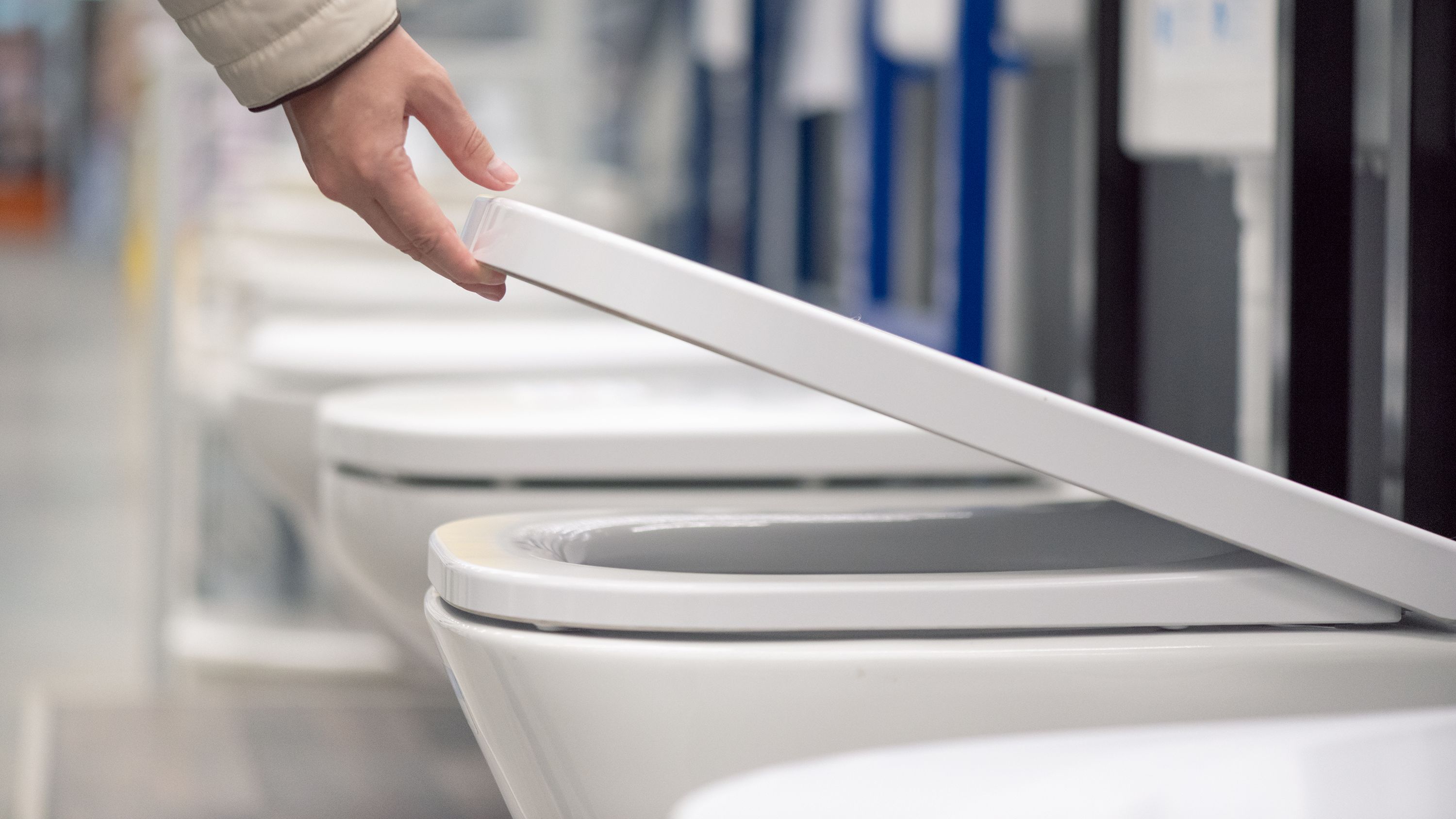 Toilet buying guide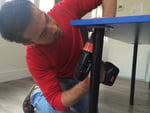 Guide written by:
Sebastian, self-taught DIY-er, Exeter
198 guides
Hygiene and comfort are the two main factors to bear in mind when looking for a toilet. Whether you have a vertical or horizontal waste or are in the market for a wall hung, close coupled or macerator toilet, we've got you covered. Read on for our guide to choosing the perfect toilet for your bathroom!
The main types of toilet
Generally speaking, there are three main types of toilet:
Close coupled;
Wall hung; 
Macerator.
Most people will choose from the first two options while macerator toilets are mainly used to fulfill specific layout requirements.
Features of close coupled toilets
---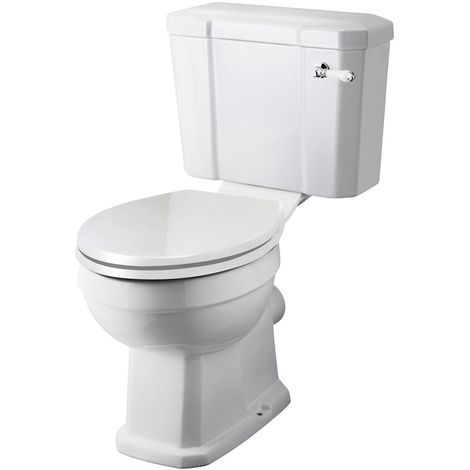 Close coupled toilets are the most common type of toilet found in most bathrooms. Hygienic, comfortable and easy to install, these ever-popular units consist of:
a toilet pan that is fitted to the ground;
a cistern that stores the water used for flushing;
fill and flush valves that make up the flushing mechanism;
and a hinged toilet seat connected to the toilet bowl.
These toilets are fixed to the floor with screws and connected to your home's wastewater network via a toilet waste connector, the diameter of which usually measures 100 mm.
Wastewater drainage
The toilet waste connector may be vertical or horizontal. Most modern toilets feature a horizontal waste that passes through a wall; units with vertical waste pipes are found less and less.
Explore the ManoMano catalog
Wastewater network
Features of wall-hung toilets
---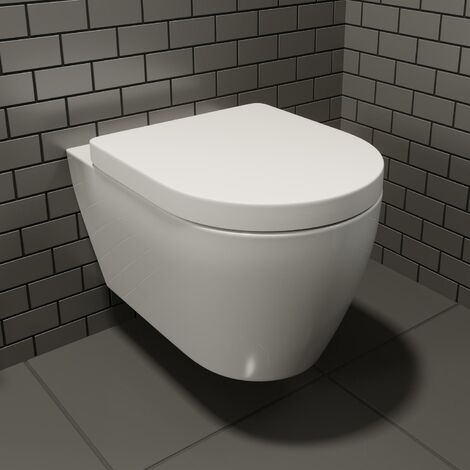 Wall hung toilets are more attractive, hygienic and quieter than close coupled models. A perfect match for modern bathrooms, wall hung toilets feature a cistern that is concealedwithin awall and are usually connected to a fixing frame. The one disadvantage of these toilets is that they require more work to install than close coupled toilets.
Advantages of a wall-hung toilet:
You can adjust the height of the toilet pan, which is a great option if you're looking for a non-standard seat height. This can be chosen during installation.
The pipes are concealed behind the panel covering the frame, which will also help to reduce the noise of the toilet refilling.
Keeping the area clean is made easier by the absence of any visible pipes or stand. Accessories such as a wall-mounted flush button, a quick release toilet seat and the use of an anti-limescale coatingwill make maintenance easy. But remember: your toilet still won't clean itself!
BS standards provide a guarantee of good performance. These standards will also assure the quality of the waste, the material's resistance to cleaning products and the standard dimensions of all connections. The flushing strength of a toilet is also tested through tens of thousands of flushing cycles.
Explore the ManoMano catalog
Wall-mounted flush button
Features of macerator toilets
---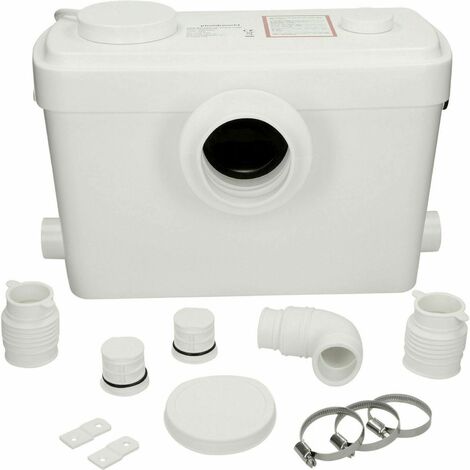 The main difference with macerator toilets stems from the fact that they do not require a conventional waste connector. If you want to install a toilet in the basement, loft conversion or bedroom, these are the best toilets to choose. They are also a good option for less common settings (for example in camper vans or static caravans).
There are, nonetheless, some disadvantages to macerator toilets. They work using an electric motor which means they are not independent in terms of energy. This can be very inconvenient at times – for instance, during a powercut when no electricity will mean no toilet! Furthermore, the noise these toilets produce may prove annoying to users, particularly if you are living in close proximity to others. However, some more recent models come with quieter mechanisms.
The bottom line is that macerator toilets will generally be installed in cases of necessity – people don't tend to choose them otherwise! Therefore, your choice will come down to where you need to fit your toilet.
Choosing a toilet type to suit your needs
---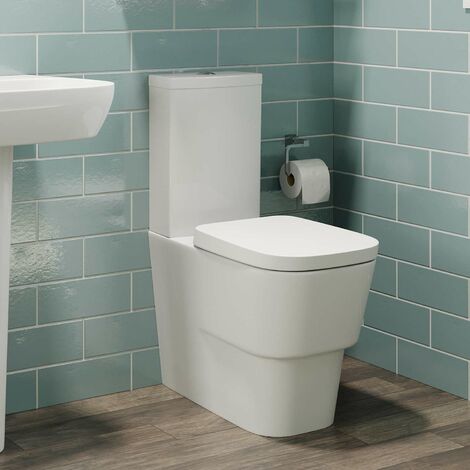 Close coupled toilets can be installed easily and current price ranges mean they are usually the cheapest option. This is an important factor to consider when your budget is tight or if you're working with a time limit.Wall hung toilets offer the perfect mix of elegance and practicality. They are superior in quality but are more work to install. They are often installed during home renovations or in the construction of new builds. When compared to the previous two models, maceratortoilets tend to be less appealing.To combine style with functionality, you can always freshen up the area around your toilet by adding a new toilet roll holder, some striking bathroom furniture or a toilet seat with a fun design!
Explore the ManoMano catalog
Toilet seat with a fun design
More information
For more information on bathroom design and decoration, follow our editors' advice and check out their other guides:
Guide written by:
Sebastian, self-taught DIY-er, Exeter, 198 guides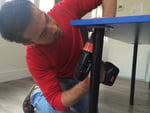 Redo a roof with wooden beams? Check.Advise Mister everybody in the DIY shop? Check.Redo the bathroom plumbing? Check.Fit together, build the walls, paint a partition, throw my hammer in a rage thinking that it will fix the problem? Check. The DIY motto ? Learning is better than delegating… well, it's also a question about your wallet! The satisfaction? The beer at the end of the job! What do the best have in common? The influence of Gyro Gearloose, Mac Gyver and Carol Smiley depending on your generation, a good dose of curiosity, a average hand-eye coordination and a taste for risks… and if it doesn't work, try again! Advise you? I'll do my best!
The products related to this guide