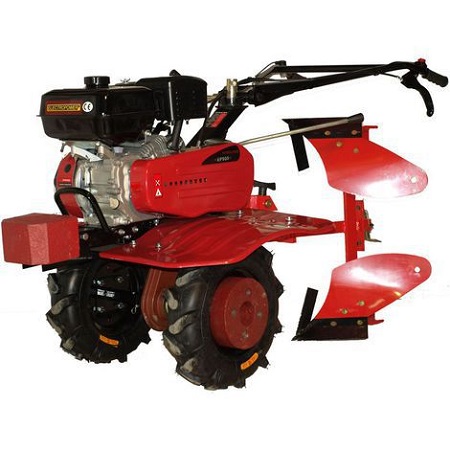 Tiller and cultivator buying guide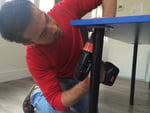 Guide written by:
Sebastian, self-taught DIY-er, Exeter
198 guides
Any gardener wanting to plough or till soil will need a tiller or cultivator. Equipped with a single-furrow or reversible plough attachment, tillers are ideal for creating straight furrows. Follow our guide for all you need to know to sort your electric cultivators from your rear tine tillers. Let's get dug in!
Difference between a tiller and a cultivator
Both of these pieces of equipment are gardening tools which are designed to prepare the soil, but there is a key difference: tillers can be used to plough (or 'till') the soil; cultivators mix up (or 'cultivate') loose surface soil. Let's take a closer look at this subtle difference.
Tillers
---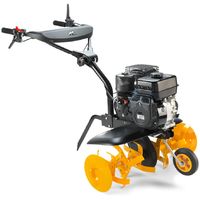 Tillerschurn up the soil using tines or a plough attachment. Ploughing consists in digging deep into the soil and turning it over using a ploughshare or blade, thus burying the top layer. This operation prepares the ground for seeding.
As you move the tiller across the soil, the plough creates a furrow. The manual equivalent of a tiller would be a spade!

Cultivators
---
Cultivators have rotating tines (a kind of wheel with spikes) which mix up, or cultivate, the soil. Unlike ploughing, cultivating only loosens the surface soil in preparation for seeding.
If you don't have a cultivator, a basic hoe or garden claw is what you need!
Explore the ManoMano catalogue
Hoe
Description of a tiller
---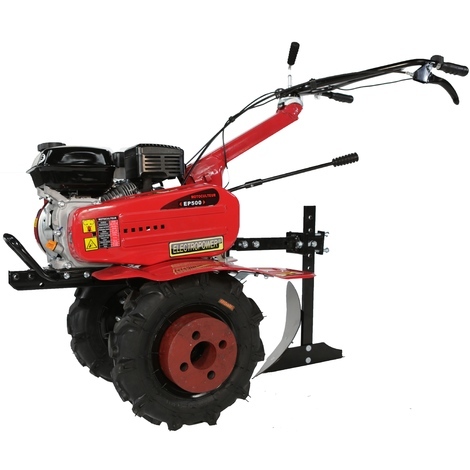 Tillers are designed to plough areas of between 500 and 3,000 m².
They have a combustion engine (2 or 4-stroke), the power of which is expressed in horsepower (hp). The engine capacity is indicated in cubic centimetres (cc or cm3).
A tiller features two wheels which are usually weighted but can vary in terms of diameter and width. The handlebars may be adjustable or rotatable while the plough can be reversible, depending on the model. Some models have a counterweight for better balance and easier manoeuvring.
Key characteristics of tillers
---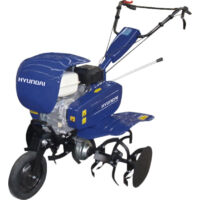 All tillers plough the soil, but their key characteristics vary from one model to another depending on the area they are designed to plough, and how easy and comfortable they are for the gardener to operate.
When choosing your tiller, you should pay attention to the following features:
engine;
plough attachment;
wheels;
handlebars;
counterweight;
number of gears;
tines.
What is a rotavator?
---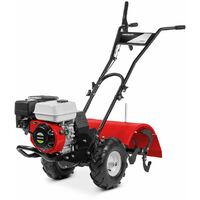 Also known as a rotary tiller or a power tiller, the distinguishing feature of a rotavator is that it has two wheels and rear tines which are covered by a housing to protect them from flying soil. The advantage of this is that the mechanics make the equipment easier to use: all the gardener has to do is hold the rotavator and follow its course.
Rotavators have a combustion engine (2 or 4-stroke), the power of which is expressed in horsepower (hp). The engine capacity is indicated in cubic centimetres (cc or cm3).
Different models have different working depths and widths. A rotavator ensures steady progress, and the quality of the results is evident in the evenness with which the soil is loosened.
The transmission ratio of a rotavator is far superior to that of a conventional cultivator thanks to its gears at the rear.
Tiller and cultivator: the advantages of a 2-in-1 tool
---
Although converting a tiller into a cultivator requires some mechanical modifications, having two tools in one is of course a big advantage!
Even if your garden only measures 1,000 m², opt for a 4-stroke engine with a specification of 6.5 hp and 200 cc. This will give you high torque without having to run the machine at full speed.
If you have a large area of soil to prepare, a reversible plough attachment is essential. Choose a model with at least four tines to ensure the best working conditions.
Of course, all combustion engines require maintenance (spark plugs, filter, draining, winter storage, etc.) If you have a smaller garden, a compact tiller and/or an electric cultivator will do the job nicely.
If you want to get the job done in one go, choose special tilling blades. Finally, don't go putting the cart before the horse: till your soil in the autumn and cultivate it at the start of spring!
Explore the ManoMano catalogue
Combustion engines
Choosing a tiller engine to suit your needs
---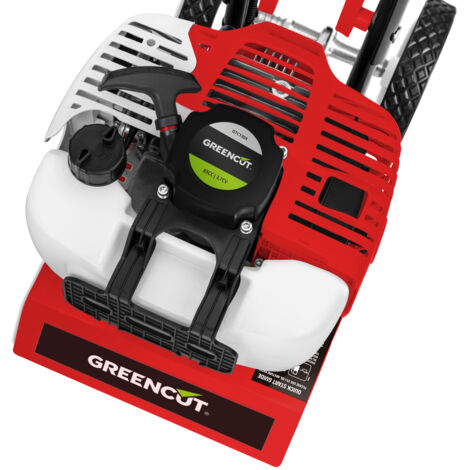 Two-stroke engines are generally being phased out in favour of 4-stroke engines, which are more durable thanks to their higher power (hp) and bigger engine size (cc).
You don't need to take a course in mechanics, but remember that the larger the engine capacity, the more torque the engine will generate, meaning that you can achieve good results without running the equipment at full speed. This protects the engine and makes the tool easier to operate.
Tiller power ratings usually range from 5 to 7 hp. Five hp models are best for areas of less than 1,000 m², and models with up to 7 hp can handle areas of up to 3,000 m². However, you will see that the majority of tillers on the market have a rating of 6.5 hp.
If two models have the same power rating, choose the one with the largest engine size. And we're sorry to say that you'll have to start up your tiller or cultivator using a starter cord!
Different plough attachments for tillers
---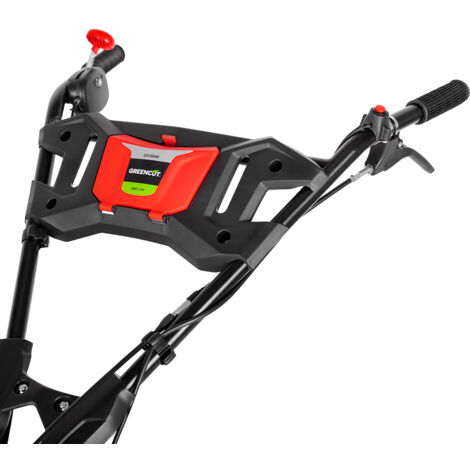 A plough is a tool which digs furrows in the soil. Its blade is referred to as a ploughshare and can be either single, double or tilting – a single-furrow plough, a reversible plough or a tilting plough respectively.
Single-furrow ploughs
Single-furrow ploughs only plough in one direction, making a single furrow with each pass. With this type of plough the gardener has tomake a return trip without ploughing, otherwise the result will be a ditch – not really what you want between your rows of tomatoes!
Reversible ploughs
Reversible ploughs have two ploughshares, so you can till your garden all over, i.e. in both directions, making two furrows. Reversible ploughs are described as either quarter-turn or half-turn: on a quarter-turn model the second blade is perpendicular to the first, and on a half-turn model the two blades are symmetric, which protects the gardener from knee injuries due to incorrect handling.
Tilting ploughs
Tilting ploughs have one ploughshare which can be tilted to the left or the right depending on the furrow required. They can be used to till in both directions.
Features of tiller wheels
---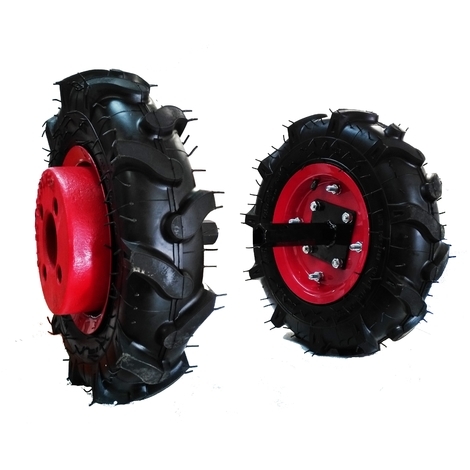 Tiller wheels are large in size to make the tiller easier to operate.
The larger the diameter of the wheels and the thicker they are, the less the tiller will sink into loose soil, so the easier it will be to handle.
Given the power and engine capacity of these machines, the wheels are often weighted to make them heavier and prevent slipping and sliding.
The added weights can vary in size, but usually weigh around 10 kilograms.
Explore the ManoMano catalogue
Wheels
Optional features of tillers
---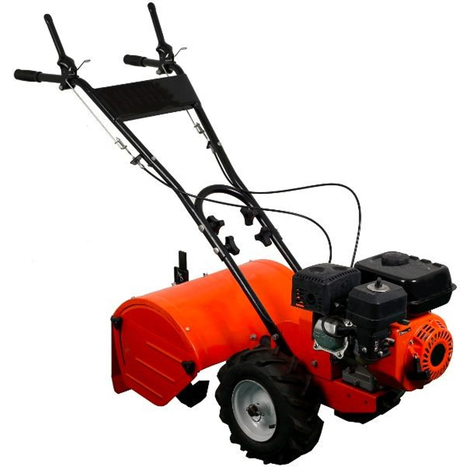 Other than the key characteristics described above, a tiller may have:
Adjustable/rotatable handlebars which can be moved up and down and left to right to make the machine easier to manoeuvre.
A counterweight at the front to better distribute the weight and make manoeuvring easier.
Two gears (one at the front and one at the rear), or even three gears (two at the front and one at the rear).
Adding tines to a tiller
---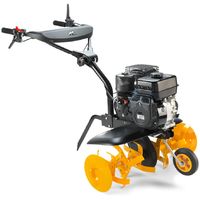 Given the size of these items of equipment, if you can use your machine for multiple tasks, that's got to be a good thing!
The purpose of tines is to loosen the soil. So that they can rotate freely, you first need to remove the plough, the wheels and the counterweight from your tiller.
The tines are installed below the engine and driven by a gearbox located on the lower part of the engine. They rotate thanks to one of three types of drive:
Chain: located within a housing;
Belt: located outside and connected to the tine shaft (can be dangerous if handled incorrectly);
Gears: safer and more robust.
Electric tiller or electric cultivator?
---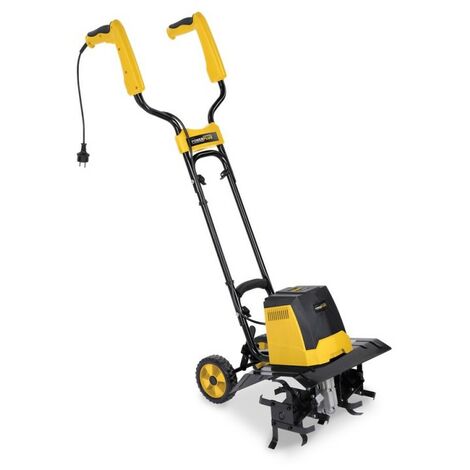 For now, there is no such thing as an electric tiller... If you do come across a garden power tool with this name, it is really an electric cultivator, and it works the soil in a very different way to a tiller. As explained above:
A tiller is able to plough: it can dig deep furrows when equipped with a plough. This is the first stage of soil preparation.
A cultivator cultivates: it loosens the soil by breaking up clods on the surface. This is the preparation stage that comes just before seeding.
Electric cultivators: ideal for small gardens
Electric cultivators can be used before seeding and are designed to cultivate vegetable patches and gardens measuring no more than 200 m².
Tips for choosing the right tiller
---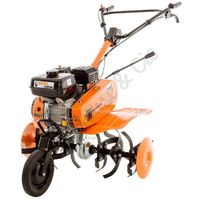 Tillers generally have a working depth of 15 to 40 cm.
Diesel models offer the highest power and torque, easily reaching 8 hp and 300 cc. These engines are ideal for deep ploughing of areas of up to 3,000 m².
Due to their design, models with one-piece gearboxes are tricky to repair.
If comparing two models with the same power rating, go for the one with a higher engine capacity, as this will be better for the tiller's engine in the long term.
Wheel locking (differential locking) allows you to turn the tiller more easily when you reach the end of a furrow (the locked wheel acts as a pivot).
You can attach a trailer to a tiller by fastening the trailer hitch to the tiller using a tow bar.
Guide written by:
Sebastian, self-taught DIY-er, Exeter, 198 guides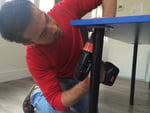 Redo a roof with wooden beams? Check.Advise Mister everybody in the DIY shop? Check.Redo the bathroom plumbing? Check.Fit together, build the walls, paint a partition, throw my hammer in a rage thinking that it will fix the problem? Check. The DIY motto ? Learning is better than delegating… well, it's also a question about your wallet! The satisfaction? The beer at the end of the job! What do the best have in common? The influence of Gyro Gearloose, Mac Gyver and Carol Smiley depending on your generation, a good dose of curiosity, a average hand-eye coordination and a taste for risks… and if it doesn't work, try again! Advise you? I'll do my best!
The products related to this guide