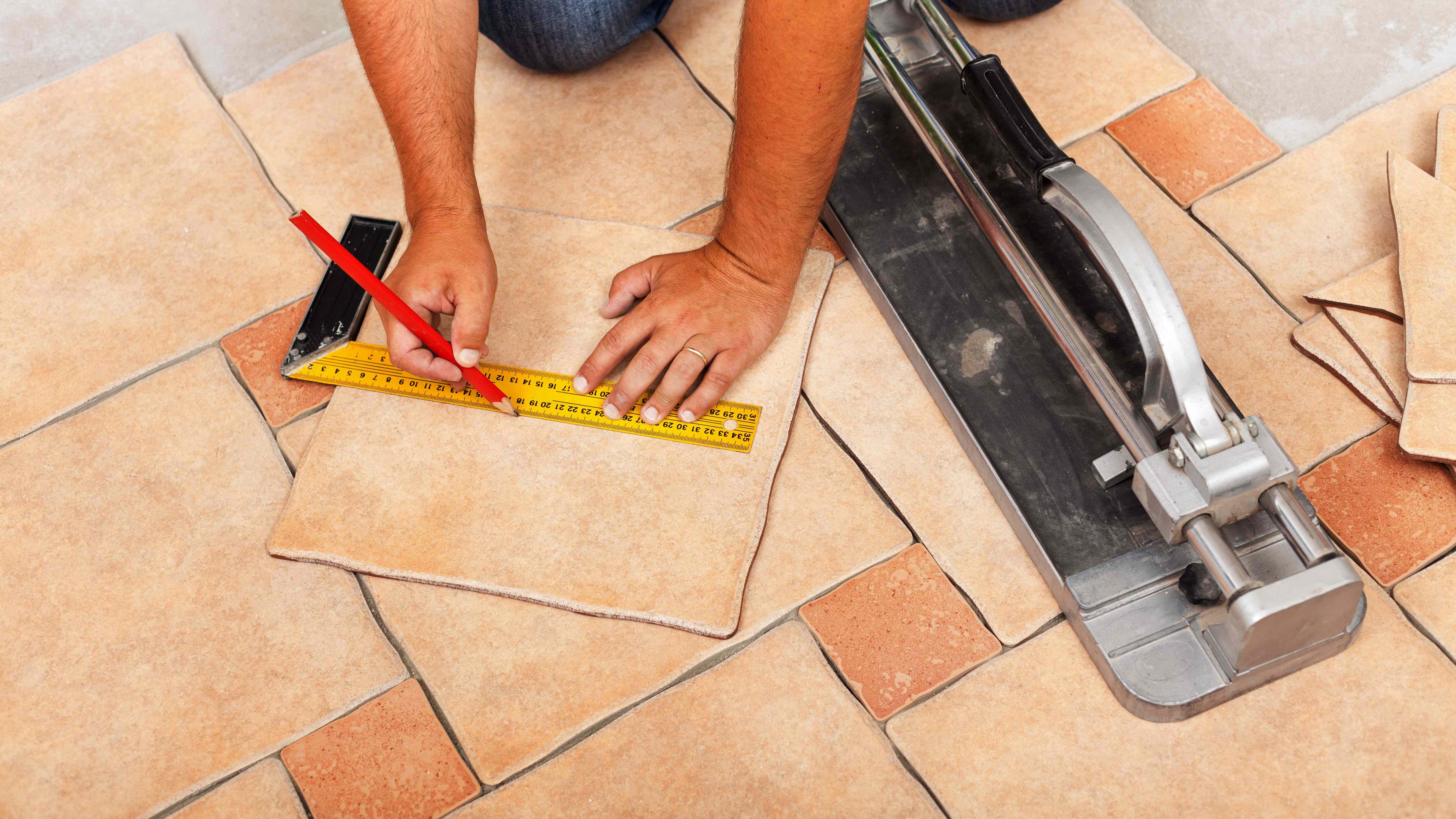 Tiling tool buying guide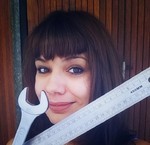 Guide written by:
Jennifer, Self-taught DIY enthusiast, Manchester
16 guides
Planning to retile your bathroom walls or floor? Like a good tiler, you've already found all the proper tools: a squeegee, tiles, a trowel, etc. No? We'll give you a hand, so crack out those knee pads!
What are the essential tiler's tools?
To tile neatly, you've got to play the game - for pro-level results, you'll need the same tools as the pros!
---
Measuring and marking tools
Measuring tape, set square, spirit level or laser level, flat-leaded pencils or chalk lines, etc.
---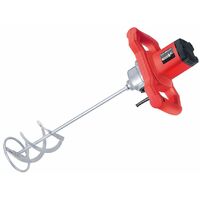 Mortar Preparation Tools
Mixing and/or measuring buckets and mortar, glue and sealant mixers - manual or electric.
---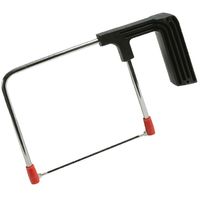 Cutting Tools
Manual or electric tile cutting machines, hacksaws, handheld tile cutters, specialised drill bits, pliers, sanding blocks, etc.
---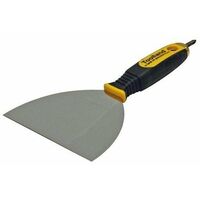 Application tools
A range of knives, spreaders, spatulas, trowels, mallets, sponges and protective kneepads.
---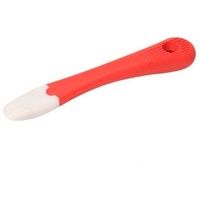 Finishing tools
Abrasive blades, brushes, squeegees, joint smoothers etc.
Explore the ManoMano catalog
Protective kneepads
More about essential tiling tools
---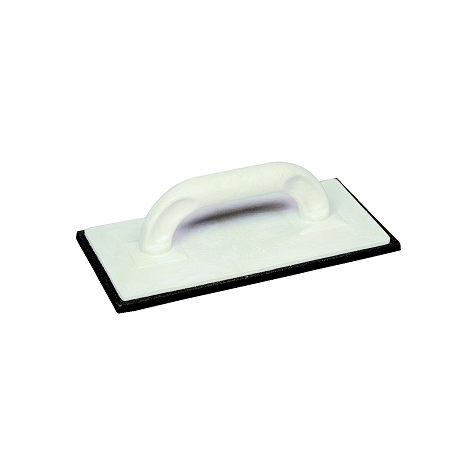 There are certain indispensable tiling tools which you won't be able to do without:
Measuring and marking instruments - which of course you might already have to hand;
A bucket;
A mallet;
A laying kit, including a grout spreader, squeegee and sponge;
A trowel.
After that, you'll need cutting tools - consider your available work surfaces and the different cutting tasks you'll have to do. Depending on the conclusions you draw, you can then choose between manual and electric tools!
Explore the ManoMano catalog
Trowel
Differences between manual and electric tiling kit
Hand tools: pliers and cutters
---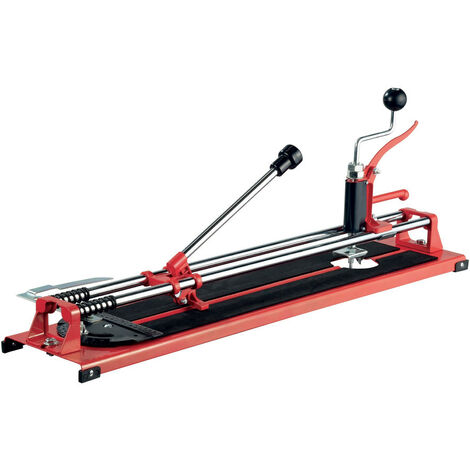 On the manual side of the fence, there's a broad choice of cutting tools: manual tile cutter, saw or cutting pliers. They can be a bind in terms of physical effort and time, however. Moreover, they're not really suitable for thicker tiles, such as floor tiles. Their use is limited to occasional minor tasks (touching up an existing tiled surface, for example) and wall tiling.
---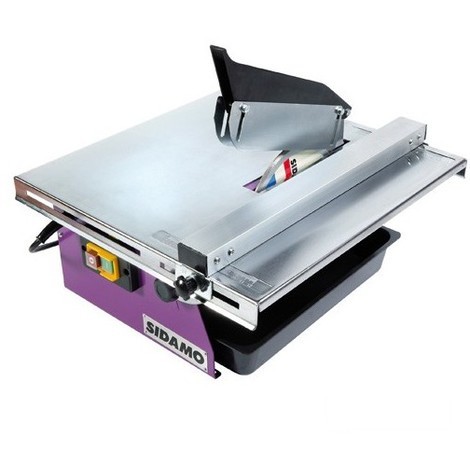 Electric tools: tile-cutting machine
On the electric side, there are only advantages:
Saved time and effort;
Versatility;
Suitability for different tile thicknesses.
And all on the same machine!
Explore the ManoMano catalog
Cutting pliers
How to choose your electric tile-cutting machine?
---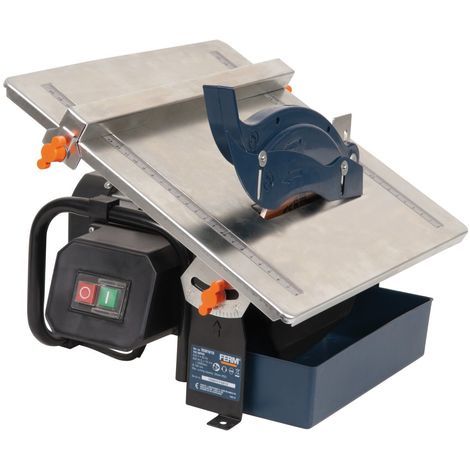 This is the most versatile cutting tool provided you choose one with an adjustable cutting board enabling cutting at an angle.The machine cuts tiles via the abrasion of a bronze disc - designed for fine (e.g. earthenware) tiles, the disc diameter is generally between 100 and 230mm. A cobalt alternative - designed for all types of tiles - is available in the same size range. Cutting depth is up to 40mm or more. Curves are possible but generally require several separate cuts.
The electric tile cutter is suitable for working on large tiles as well as harder materials - from ceramic to soft stone and even marble. Price differences rest on the various operating features, component materials and power ratings available.
Thermal motor protection
Thermal motor protection will prolong the life of your tile-cutting machine and avoid overheating to enable hours more work at a stretch.
Water collector
A water collector prevents splashes and heating the disc, giving a cleaner cut.
Power
Power ratings range from 600 to 2200W and determine the device's efficiency and cutting speed.
Tiltable cutting board
The tiltable cutting board allows bevel cuts.
Manual tile cutters: advantages and disadvantages
---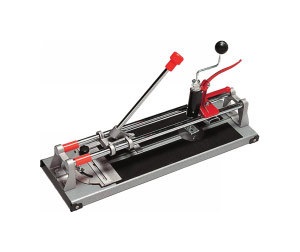 Manual cutting machines are inherently much more limited in scope - to thinner tiles and straight cuts.They operate by a wheel and then lever action: a first pass defines the cut line - marking the tile - and then it's actually cut via a second lever movement.As already noted, the manual cutter doesn't allow curved cuts and is limited in its allowable tile thickness.The principal advantage: it doesn't use electricity and is very cheap to purchase.For curved cuts, you'd also need to get hold of:
A hacksaw and/or tungsten carbide tracer tip to mark out the desired shape (the tip digs a groove in the tile like a glass cutter and then a simple lever movement breaks the tile along the groove);
Clipping pliers for trimming;
A sanding block for finishing tile edges;
Cutting pliers will do for very thin tiles.
The manual tile cutter, despite its lack of versatility, is still satisfactory for small jobs and thinner tiles - such as earthenware. The device's cutting board comes with an integrated set square for added ease of use. Anti-vibration and non-slip rollers are available on some models, providing improved stability when cutting.Notwithstanding these plus points, if you've got a whole apartment to renovate you're better off with an electric tile cutter!
How do I drill into tile?
---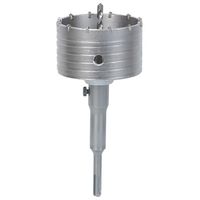 You'll need a specialised drill bit! Essentially,we're talking pretty big holes - for embedding raw plugs or to accommodate a plumbing pipe, for instance. Protect your eyes, shards incoming!
Don't try and drill into tile with a normal masonry drill bit; your drill will overheat before it even leaves a mark. Go for the real deal, with a tungsten carbide tip.
Explore the ManoMano catalog
Specialised drill bit
Cross spacers and glue comb: ideal for tiling
---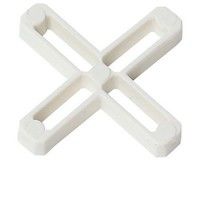 Cross spacers
Cross spacers come in a variety of sizes - depending on the gap you want to leave between tiles. You can even get self-levelling versions - perfect if you're not sure your surface is completely flat.
---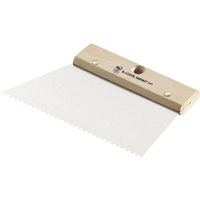 Grout spreader
This piece of kit lets you spread your grout uniformly, leaving the appropriate form of grooves: by and large, a U-shaped spreader is ideal for floors and a V-shaped for walls. Tooth spacing varies from 6 to 9mm depending on tile size.
U-shaped spreader
6mm U-shaped spreaders are suitable for floor tiles with a surface area of 300cm² and 9mm for a surface area of 900cm². Beyond 300 cm², you're best double-grouting;
V-shaped spreader
6mm V-shaped spreaders are suitable for wall tiles - under 100cm², single-grouted; over, double-grouted;
Half-moon spreader
Half-moon spreaders are suitable for laying large tiles and let you avoid double-grouting on small surfaces (<900cm²);
E-shaped spreader
E-shaped spreaders are suitable for full grouting.
---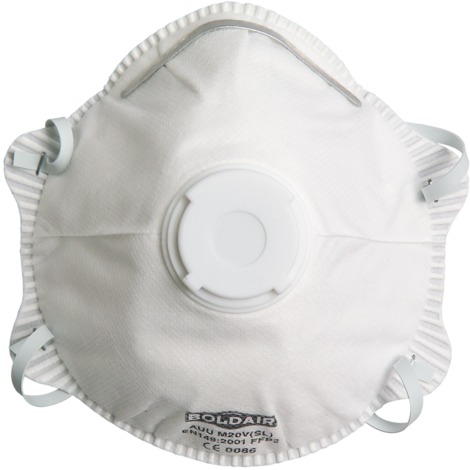 Personal and protective gear
Safety is paramount when tiling: wear knee pads, a protective mask and gloves to avoid a sticky end.
Explore the ManoMano catalog
This piece of kit
Learn More
Additional tiling information can be found below:
How to choose your interior tile
How to choose a wall tile
How to choose protective clothing
Guide written by:
Jennifer, Self-taught DIY enthusiast, Manchester, 16 guides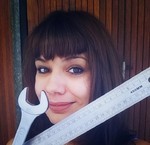 I didn't receive any special training, I learned everything on the job as it came up. And what a joy it is to be able to do little jobs around the house that we love so much. That is, until the moment we decided to move and had to do everything; from the floor to the ceiling, from the kitchen to the bathroom...In short, you become as good as a pros. So today, my friends don't hesitate to call me when they need help. And when you dip your toe in, there's no turning back. It's a true passion that drives us to take on the challenges, to have an idea in mind and see it come alive with just a few tools. And a passion is even better when you can share it. So, whenever I can give you a little advice, it's with great pleasure that I do it.
The products related to this guide