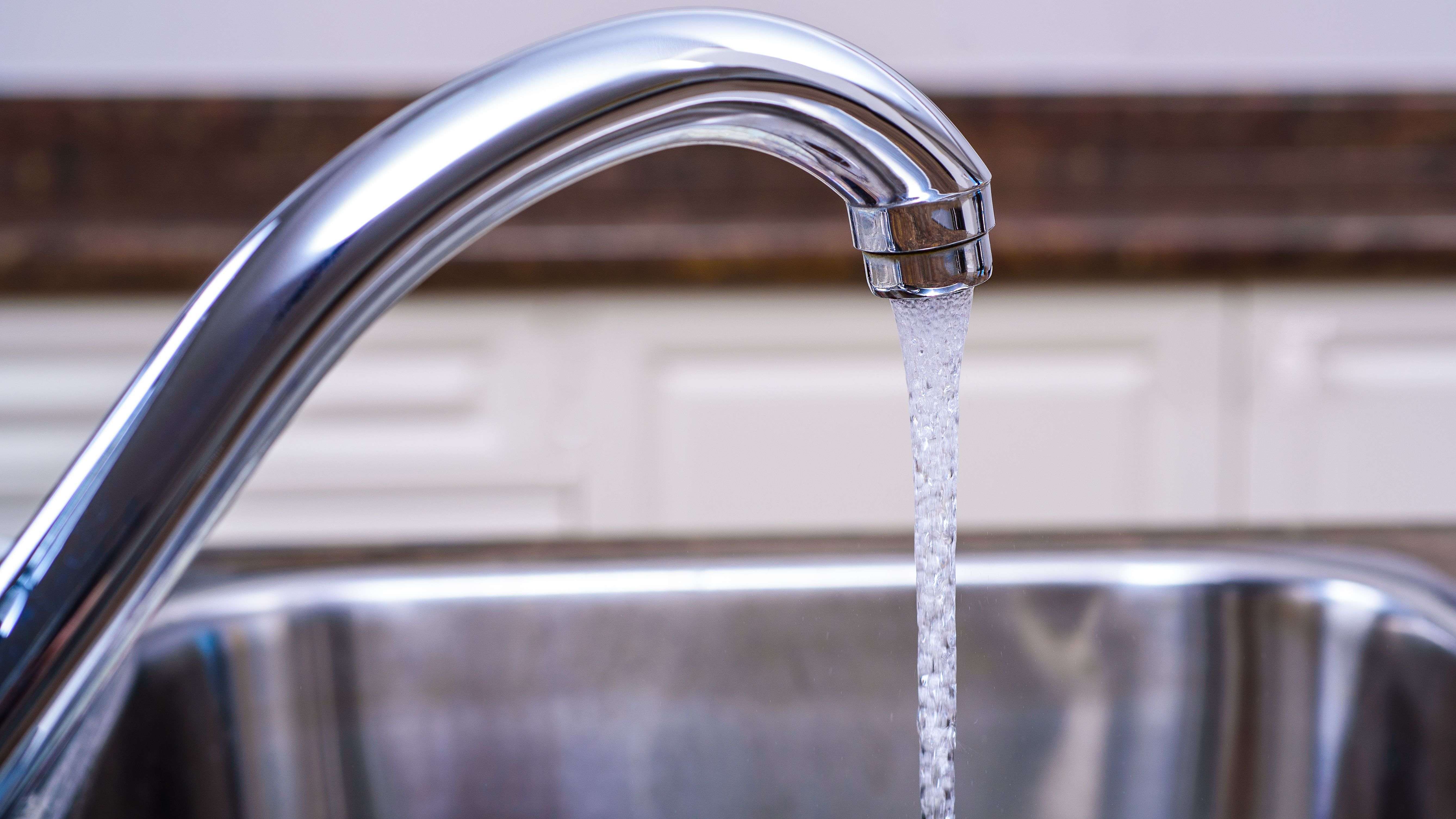 Tap spout buying guide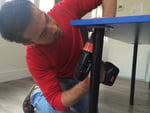 Guide written by:
Sebastian, self-taught DIY-er, Exeter
220 guides
U-shaped, flat or swan-neck, it's all about height, depth and user comfort. Tap needs differ between kitchen and bathroom sinks. Aesthetics, practicality, screw compatibility: all you need to know about tap spouts.
Different types of tap spout
Swan-neck tap spout
---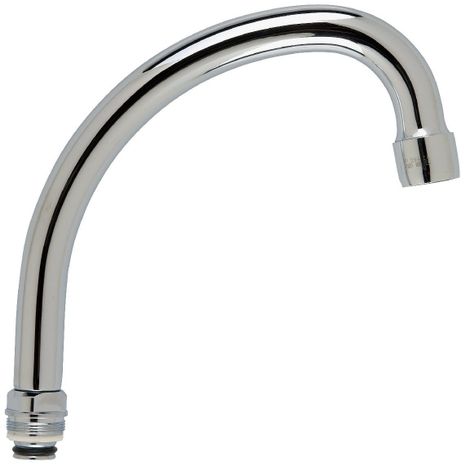 This type of spout is long and arches elegantly over the sink. The swan-neck is the most common type of tap spout and also very practical.
Moulded spout
---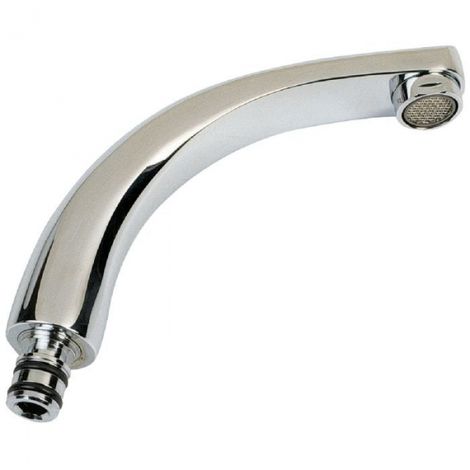 moulded spoutforms a single piece with the body of the tap. The spout protrudes at an angle of 45°.
Rounded spout
---
This type is similar to the swan-neck, but with slightly rounded corners. Very common in classic kitchens.
Tilting spout
--- Movable spout
Great for double-basin sinks or washbasins, a movable spout can pivot horizontally through an angle of between 150° and 360°. Also common on high-end taps.
Universal U-shaped spout
---
kitchen sinks, a U-shaped spout maximizes space above the sink while reducing the space between spout and basin. Hands-down the most convenient model for use in modern and classic kitchens.
Straight spout
---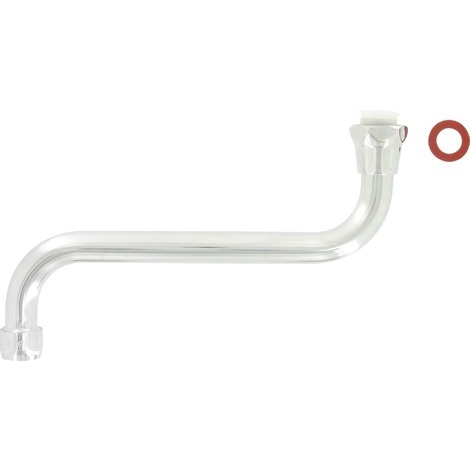 It's actually not that straight - the spout is effectively an elongated S-shape. It's shorter than the other types of spout though, giving rise to the name. Great for bathroom sinks and washbasins.
Explore the ManoMano catalog
Washbasins
Features and accessories
To make the right choice of spout, there are a few important factors to consider.
Spout height
---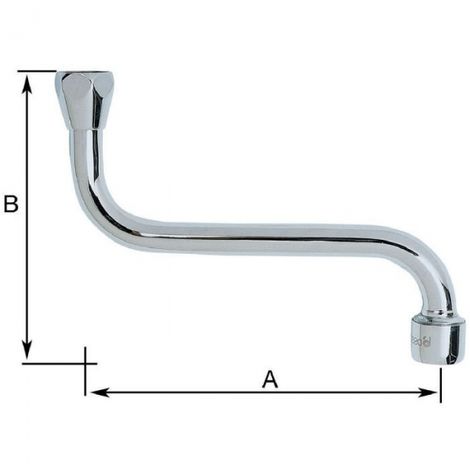 In your kitchen, the priority is having the space for tasks like washing up, so you'll want plenty of height in your tap spout - a swan-neck model, for instance. This gives you freedom of movement without getting in the way of other sink accessories - making washing and rinsing much easier.
Sink depth
Whether it's for your bathroom or kitchen taps, make sure you choose a tap spout suited to the depth of your sink basin for ease of use.
Screw thread
Before buying, make sure the screw thread of your spout is compatible with your tap body so the two can be connected. Standard sizes are:
15 x 21mm / 1/2''
20 x 27mm / 3/4''
Tap spout material
---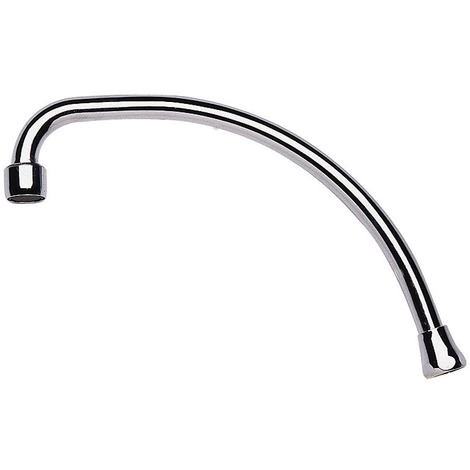 To ensure watertightness, all types of spout are connected to the tap body with a joint sized according to the screw thread. At one end of the spout there's an aerator which allows you to adjust the rate of the jet to a certain extent.
Additional aerators can be installed at the base of the spout for improved control over the jet and flow rate. You can also add a spray head to your tap setup, bringing a significant gain in convenience for kitchens.
Explore the ManoMano catalog
Spray head
Guide written by:
Sebastian, self-taught DIY-er, Exeter, 220 guides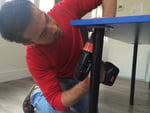 Redo a roof with wooden beams? Check.Advise Mister everybody in the DIY shop? Check.Redo the bathroom plumbing? Check.Fit together, build the walls, paint a partition, throw my hammer in a rage thinking that it will fix the problem? Check. The DIY motto ? Learning is better than delegating… well, it's also a question about your wallet! The satisfaction? The beer at the end of the job! What do the best have in common? The influence of Gyro Gearloose, Mac Gyver and Carol Smiley depending on your generation, a good dose of curiosity, a average hand-eye coordination and a taste for risks… and if it doesn't work, try again! Advise you? I'll do my best!
The products related to this guide