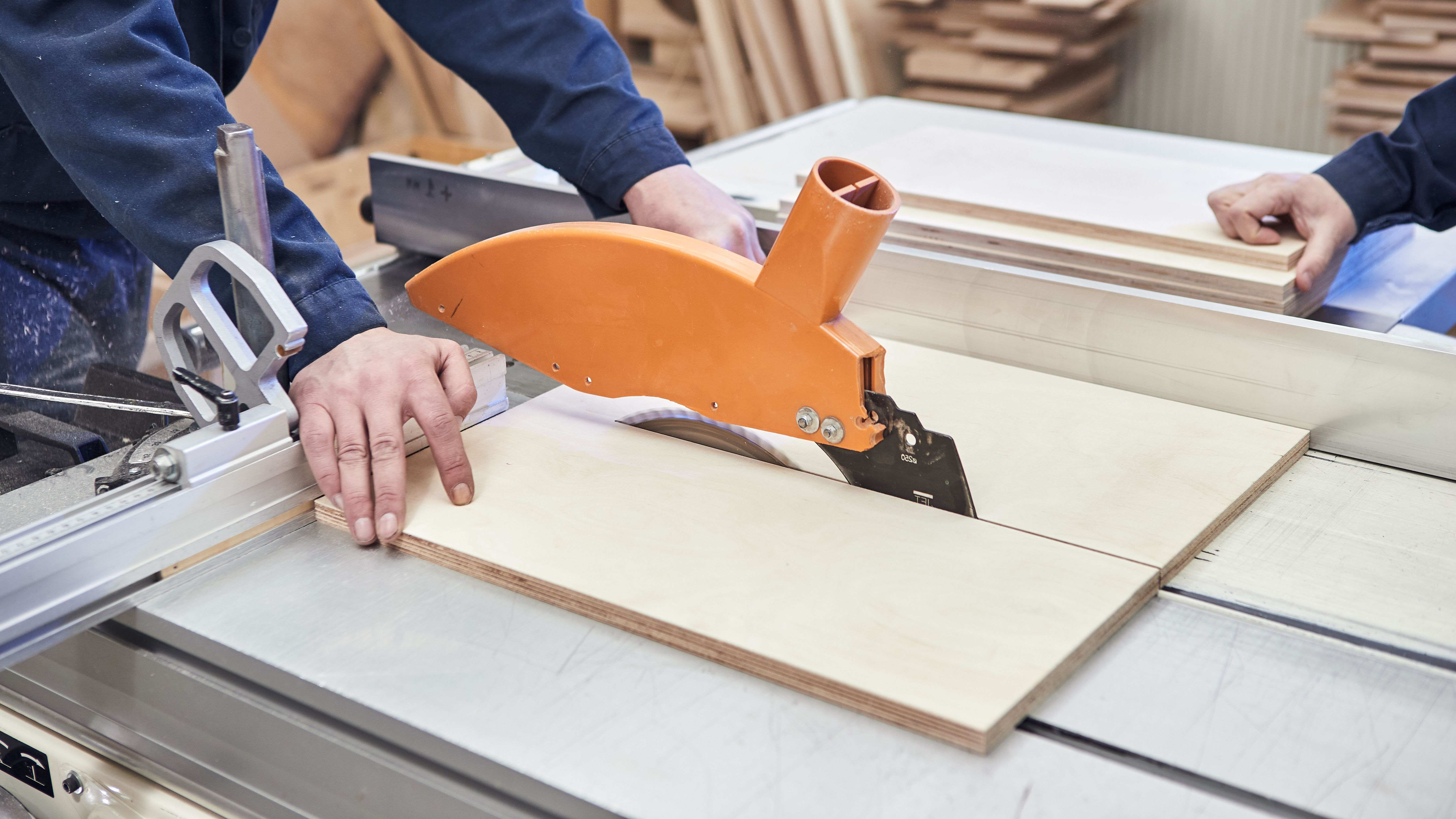 Table saw buying guide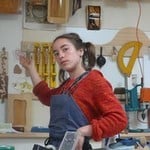 Guide written by:
Alice, Furniture Maker, Manchester
10 guides
Essentially a stationary circular saw, table saws make light work of wooden planks, boards and flooring. When choosing a table saw, you'll have to consider factors like power rating, size, table type and blade height. Read on to find the best table saw for your needs!
How to choose a table saw
Your choice of table saw will basically depend on how often you plan on using the tool. However, the three main factors you should pay close attention to are:
blade height;
power rating;
work surface.
Occasional use
---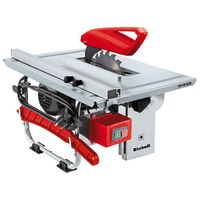 If you just need to redo the flooring in your living room, a small entry-level model will be perfect. You'll be able to cut your pieces to size with precision and get it all done quickly, comfortably and safely. You won't require a lot of power or different blade settings.
Regular use 
---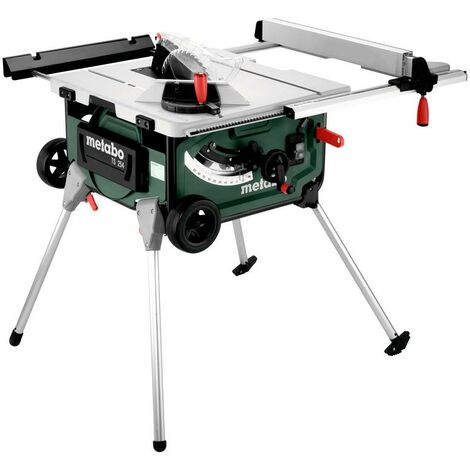 If you've often got a lot of panels to cut and big crosscuts or even mitre cuts to make, go for a sturdier, more heavy-duty model that offers extra features and bevel cuts up to 45 degrees.Power rating – dictated by the size of pieces you're planning to cut – is an essential factor, along with blade height. The weight and dimensions of your table shouldn't be overlooked either, especially if you're short of space or plan to move your table saw around a jobsite!
What is a table saw?
---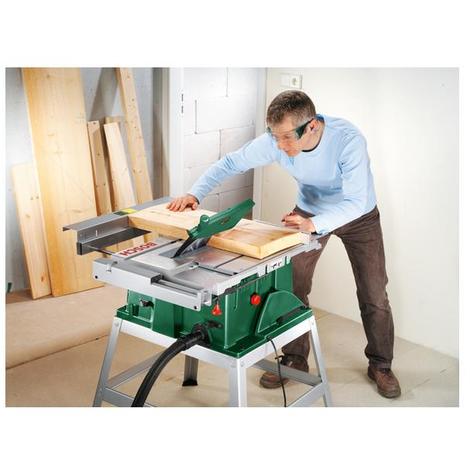 Table saws are a kind of like a stationary circular saw: they are very similar to handheld circular saws except the fact that they are fixed on a table. The blade of a table saw is height-adjustable enabling you to cut through workpieces of variable thickness. These tools are designed to allow you to work with a lot of pieces at a time either by pushing them through the blade by hand or using a push stick.It's also possible to cut workpieces of different sizes and at various angles, depending on the kind of size, power rating and optional features you choose. Table saws can either be portable or fixed in place in your workshop; this depends on the structure and weight of the machine.
Parts of a table saw
---
Explore the ManoMano catalog
Table saws
Main features of a table saw
Installed within a table structure, table saws are designed to cut a range of flat materials including wood and wood by-products like chipboard. You can even cut through soft metals with the correct type of blade.
Blade: main features
---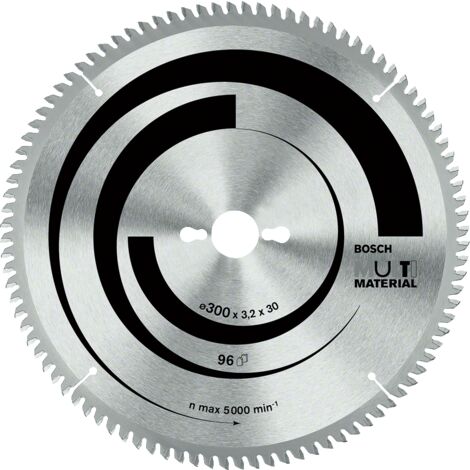 Blades should be chosen according to the type of material you want to cut, and can be adjusted in height according to the thickness of the material.Blades range from around 190 to 315 mm in diameter and are usually equipped with carbide-tipped teeth. The blade itself is surrounded by guards to ensure user safety (luckily for you!).
Table dimensions and material
---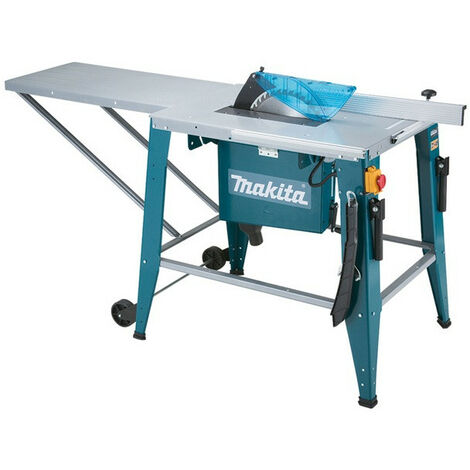 The table itself can be made of aluminium or steel and tends to be fairly small in size: 
60 x 30 cm (L x W) for a smaller model;
80 x 70 x 100 cm (L x W x H) for larger models.
In any case, you won't have a huge work surface to play with. That said, it is possible to purchase table extensions which will improve your working comfort by increasing the amount of space available to you.
Power rating and weight of a table saw
---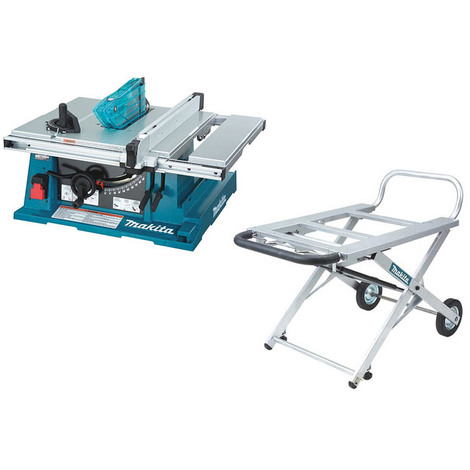 Power rating 
Power ratings vary between 1000 and 3800 W; this will determine the cutting power of your table saw. For example, large, hardwood workpieces will require more power than 30 mm pine battens. Machines can also feature a single- or three-phase motor, depending on your power supply.
Weight
The weight of table saw will vary depending on its power rating, size and the material of the frame and table.Nonetheless, table saws rarely weigh over 30 kg. If you plan on moving your table saw around, go for a model equipped with a frame on wheels.
Mitre saw function
---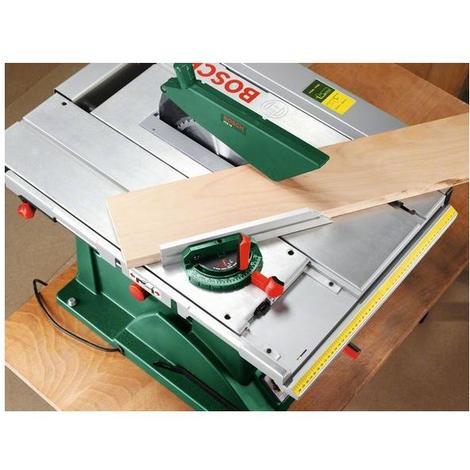 Some table saws also feature an in-built mitre function, although it's relatively uncommon. A table saw with a mitre function allows you to make mitrecuts (i.e. angled cuts ranging from 0 to 90° to the piece of wood).Table saws that offer a mitre function will feature a mitre gauge (an angled scale). You can also make mitre cuts using a table saw and a mitre sled.
Optional extras for your table saw
---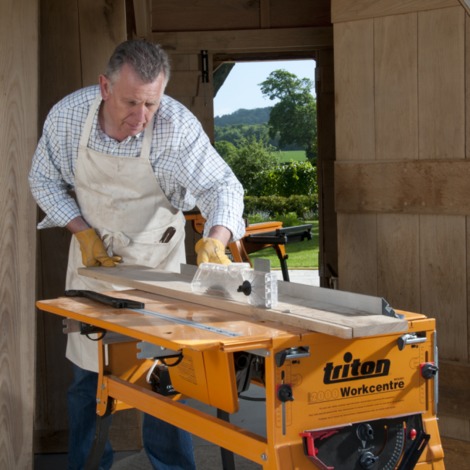 You can also choose from several additional features:
Dust extraction so you don't get lost in a cloud of sawdust;
Laser light to help you visualise your cutting line;
More precisedepth gauges - for improved blade height adjustment; 
Push stick to keep your hands away from the blade;
Parallel guide for very straight cuts;
45° blade setting for bevel cuts;
Variable speed for cutting materials other than wood (e.g. plastics and soft metals);
Soft start to ease the blade in smoothly;
Sled for making mitre cuts;
Trolley or built-in castor wheels for ease of movement.
Some or all of these features and accesories might just make your life that little bit easier!
Guide written by:
Alice, Furniture Maker, Manchester, 10 guides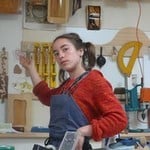 I have been handy since my childhood, I have always been fond of new tools and other small practical machines. Beyond my interest in tools and materials, I am interested in building of all types. My professional experience as an artisan craftsman (ok the word says 'man', but it can work for me too.), allows me to with a material and that's both noble and common at the same time: wood. Surrounded by carpenters and other builders, I am constantly interacting with professional and amateur wood workers, but also various kinds of manufacturing. I am also an amateur gardener, I like to cultivate my vegetable garden. You could say that summer ends under the sign of ratatouille. So, with two passions, I hope to answer your questions.
The products related to this guide