Swimming pool liner buying guide
Guide written by: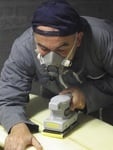 Patrick, Handyman, Bath
11 guides
Above-ground pools, inground pools... Every pool has a liner (well, almost!) Choosing your liner - blue, white, reinforced PVC, felt, made to measure or hanging - is an integral part of pool ownership. From the what to the how to the why of swimming pool liners, let's get stuck in!
Important features
Colour
Thickness
Method of attachment
Materials
What is a pool liner?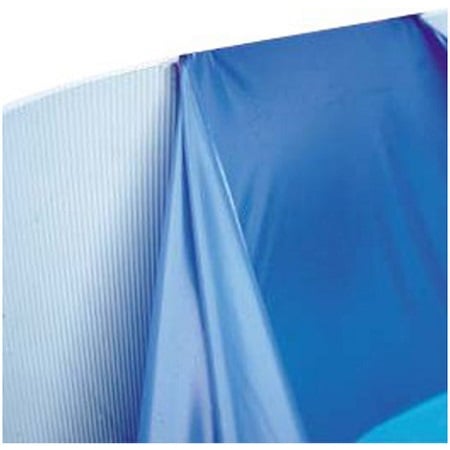 The aesthetics of your
pool
rely heavily on the pool liner you choose.
Material quality
,
colour
and finish all have an impact on the
overall look of your pool basin.


Liners
are made of PVC
(polyvinyl chloride), rendering the pool basin
waterproof.


On
inground pools
, they are shaped to fit the pool and are
attached to the pool walls.
On
above-ground pools
, they usually take the form of a
hanging bag
.
Overall, plastic liners are
the most common type of pool lining
.
Apart from providing
waterproofing
, they're also
visually attractive
thanks to the varied range of colours and patterns available.
How to install a swimming pool liner?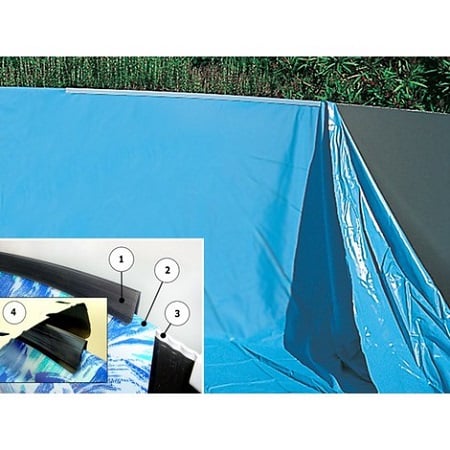 Although it might be impractical to change the liner yourself on an
inground pool
, it might be quite feasible on an
above-ground pool
.
Whatever type of pool you have, liners are typically
made to measure
. Ensure you take accurate measurements of your pool basin dimensions.
With
above-ground pools
, whether they're round, rectangular or octagonal, spare liners can be found easily for well-known brands and products. So there's not much to go wrong!
For a larger pool, if you go for a high-end liner, bear in mind that they
come in rolls and are laid by heat-welding immediately on installation
.
What different types of pool liner are there?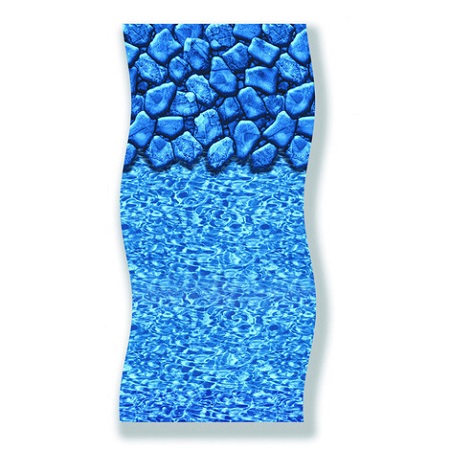 There's an
extensive
range
of liners available.
The
lifespan
of a pool liner is between
5 and 20 years
depending on the quality of the material, the installation and of course your habits of
pool maintenance
.
Given the cost of labour (if you hire a professional contractor) and the necessary downtime while the liner is changed, it may be wise to choose a good quality
liner
, even if it's a fair bit more expensive!
For inground pools, assuming equal levels of maintenance,
a high-end liner will last up to three times longer
than a cheaper alternative.
What materials are pool liners made of?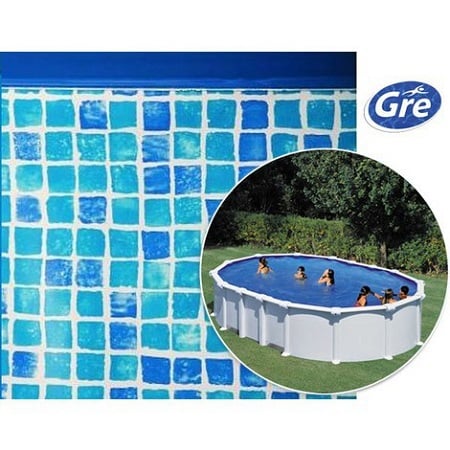 Pool liners are composed primarily of plasticized PVC.


High-end liners may be reinforced with a polyester weave, making them very resistant, especially to tearing.


Liners can be treated to increase UV resistance or provide a non-slip surface.


Some liners, designed for spas and indoor pools, are treated to withstand high temperatures; this of course has an impact on the price.



What thicknesses of liner are available?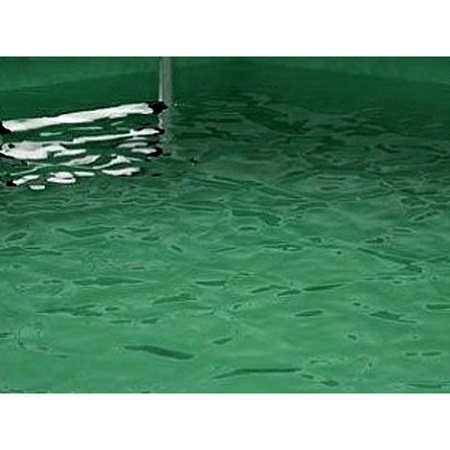 Liner
thickness varies between
0.45 and 1.5mm
, usually expressed in
100ths of a millimetre
. You might see, for example, "45/100" for 0.45 mm or "150/100" for 1.5 mm.
Reinforced liners
start at
85/100
. These are recommended for high-use swimming pools, especially if used lots by children. Thinner
liners
can be
vulnerable to damage
from rowdy
play
.
In addition,
thicker liners are better at withstanding pH imbalances
, the risk of which increases with the number of bathers.
For small
above-ground pools
, a
50/100
liner is generally sufficient;
75/100
is the minimum recommended thickness for
inground pools
.
To make your liner more pleasant to the touch, a
rot-proof felt
can be placed under the plastic layer - especially on the steps and the pool floor. The felt works to even out surface irregularities in the surface of the basin.
As for colour, manufacturers offer an extensive pallette: you are sure to find the one for you!
Any tips on choosing a colour for your pool liner?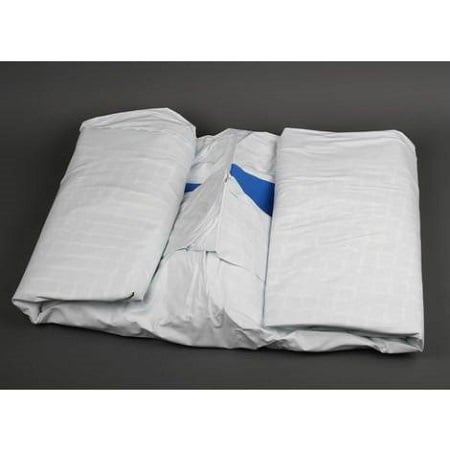 Be aware that light colours age better, while darker ones are more likely to discolour. Even better, the water looks more transparent with a lighter-coloured liner!
Liner colour
will above all
influence the appearance
of your pool water. And it's ultimately a matter of taste!
You might want to harmonize with the surroundings for example... If you want your pool to chime in with your lawn, then choose a green liner!
A
white liner
will make your water appear blue.
If you want to imagine yourself in the Caribbean, make it a sandy colour!



A dark blue liner enhances the appearance of depth
.
To brighten up a block-colour liner, why not add a frieze in one of a range of attractive patterns? These are often printed directly onto the liner, but you can also get separate adhesive ones. This can be a good solution to spruce things up if your liner is still in good condition overall but the waterline is showing wear.

You can even add decorative tiles along the waterline.



What method of attachment is best for your pool liner?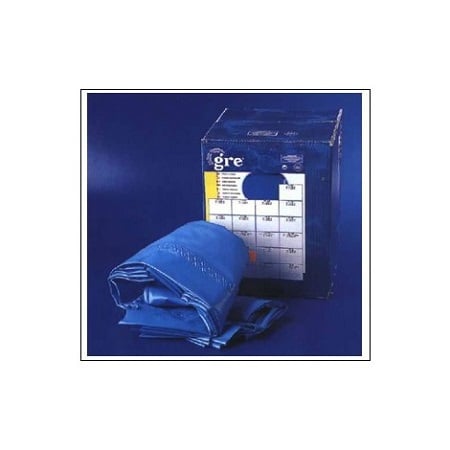 If your liner is a replacement for a previous one, the method of attachment will already be decided. On the other hand, if you're starting from scratch, the choice is yours.

There are three methods:
Hung is the most common system for inground pools. The edge of the liner is fitted with beads that slide along rail positioned along the poolside under the edging;
Unibead is similar to the Hung system except that it is suitable for above-ground pools;
Overlap is suitable for both types of swimming pools. In this system, you fold down the liner over the pool edges and clip a rounded rod over it to keep it in place. This system makes allowance for imprecise pool measurements. The liner comes oversized and the excess is cut down.
So, how to choose your pool liner?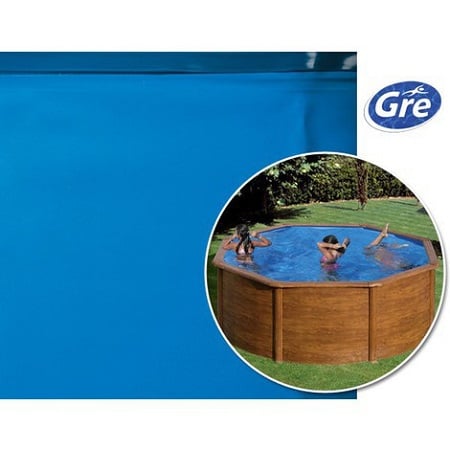 Don't skimp on quality for the sake of the price, since saving on your initial investment basically means having to pay for a replacement sooner!

Adding a frieze is a good strategy against waterline stains; and don't forget, to keep your liner in good condition, maintain your water at a neutral pH level!



Learn more about swimming pool equipment...
To find out more about swimming pool equipment, follow our editors' advice and discover their other guides:
Did you find this guide helpful?
Guide written by:
Patrick, Handyman, Bath 11 guides écrits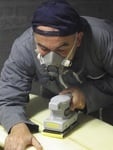 I'm a maintenance professional with a background in electronics engineering, but on weekends I'm usually doing some kind of DIY project. There's no shortage of them at my house! You might find me in the garage working on my car or boat, or indoors fixing or upgrading some appliance. Even the garden with its fishpond needs my attention. When I'm on a budget, I love looking up solutions that are affordable and require the maximum DIY!

It's also a family affair. I love nothing more than spending weekends in the workshop with my kids, who have inherited my love of tinkering. We motivate each other and share ideas about different projects - most of which are successful, I'm not shy to admit. But that's one of the best parts of a DIY lifestyle: working together and having fun doing it.

By the way, should you ever need some advice or guidance, I'm happy to help you, too!
The products related to this guide