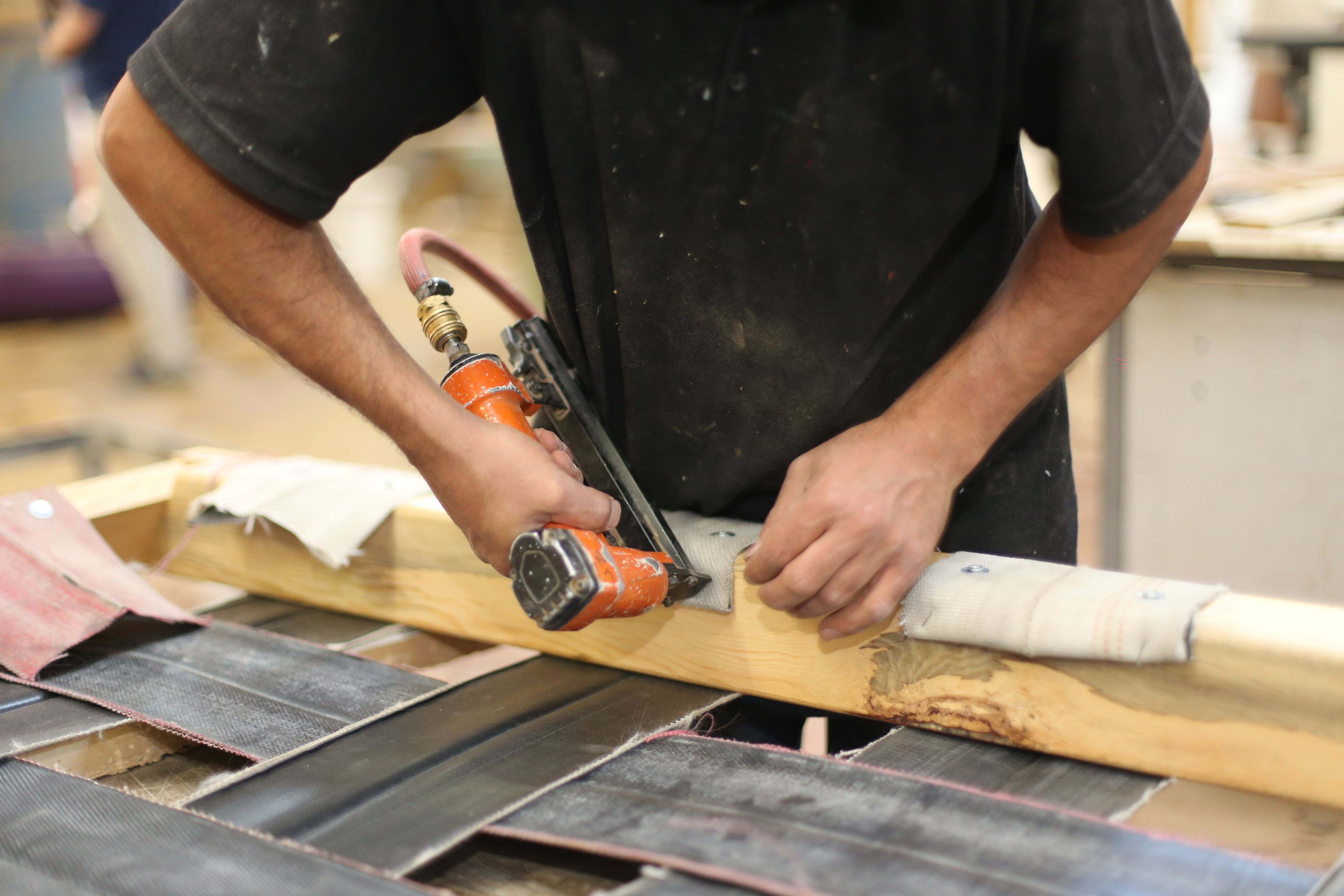 Stapler and nailer buying guide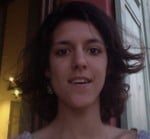 Guide written by:
Joan, Young art-school graduate, Cardiff
5 guides
Whether you staple posters or fabric, a stapler is essential. Wall staplers, hammer staplers, pneumatic staplers, or electric staplers, there is a variety to choose from. To choose your stapler and staples (thin staples or cable staples), follow this guide and its tips.
What are the different types of staplers?
---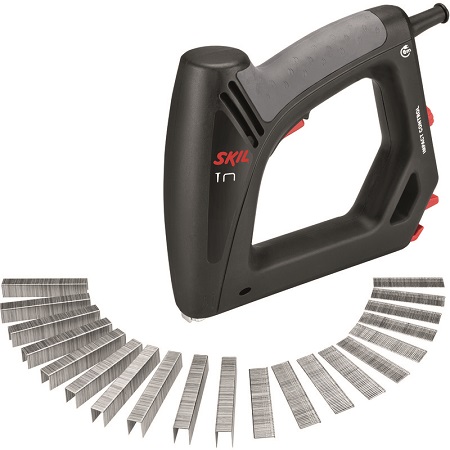 Above all, make sure you know what sort of materials you want to both staple through and into.What is the length of the staples or nails you need? What is the frequency of your work? Are your staples repeating? As in any choice, consider your needs!Four types of staplers stand out:
Spring stapler
Spring staplers are ideal for decorating, tapestry, display, etc. Spring staplers are usually made of plastic or metal and are sometimes called wall staplers. Metal staplers are, as you guessed, more resilient than plastic staplers. Handheld and easy to use, simply squeeze and clamp. They are suitable for one-time needs and for small jobs. With repetitive use, even the most powerful wall staplers tend to fatigue your fingers.
Stapling hammer
Stapling hammers allow you to accelerate the rhythm because the stapling process is performed by striking the tool on the surface like hammering a nail. The stapling hammer looks like a conventional hammer and is just as easy to use. All you need to do is hit something and it's stapled! They are ideal for laying vapour barrier, under-roof screen and more repetitive work.
Electric stapler
The electric staplers are either powered by an electrical cord or by means of a battery. More powerful than spring staplers, electric staplers penetrate harder materials without tiring your knuckles. Electric staplers are practical for repetitive work such as assembling boxes, assembling furniture and so on. They are also recommended for people with fragile wrist or less strength in their hands and arms.
Pneumatic staple gun
Pneumatic staple guns are intended for various uses such as interior carpentry, wainscoting, parquet, etc. and exterior work such as fencing. Naturally, pneumatic nailers are operated with an air compressor and are constrained by the tube that connects them. Pneumatic staplers require a pressure of 5 to 7 bar - pressure easily supplied by a 50 L compressor.
Explore the ManoMano catalog
50 L compressor
What are the characteristics of a stapler nailer?
---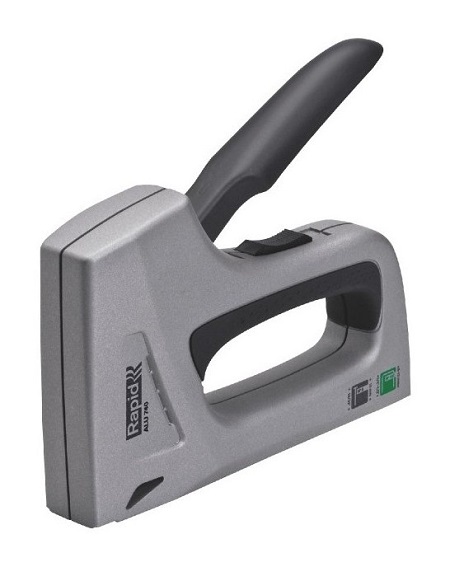 To compare the staplers with on another, keep an eye on the materials that make up the stapler and the size of the staples they accept. Specifically, there are some useful options and features you should keep in mind:
The installation of 2 staples at the same time:  practically, this avoids excessive tearing in delicate materials
Battery life:  the less you have to charge it the better
Ergonomic handle:  especially useful for wall staplers
Adjustable striking power:  mainly found on pneumatic staplers and electric staplers. If your stapler is too powerful for the material you are stapling, you will not end up stapling anything because it will pass through the material.
Staple feeder indicator:  so you do not get caught off guard
Stapling via the trigger or the nose of the tool:  a concern for pneumatic and electrical staplers. This determines whether the stapler works by squeezing a trigger on the handle or by holding the trigger and pressing the nose of the stapler against the material.
The pressure:  required for pneumatic models
The weight:  how heavy the machine is, obviously
Which nails and staples should I choose?
---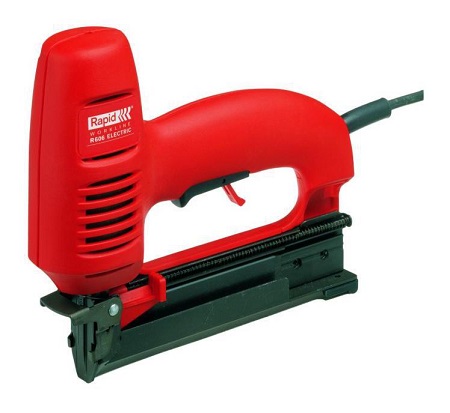 The dimensions of a staple vary according to the stapler model, so it is important to consider what you will need to staple not just for today but also for tomorrow.Think about the material, as well. Stainless steel or aluminium staples are resistant to moisture, while non-galvanized steel may be prone to rust with time. Compare the various perks and downsides before you buy.
Wire or fine staples
Fine wire staples or fine staples have a discreet display. For this reason, fine staples are used to fix fabrics, for display, labelling and for small crafts.
Flat wire staples
Flat wire staples have the advantage of not being deformed at impact because they are more resistant. Solid and therefore a little wider, flat wire staples pierce the materials without tearing them apart. They are ideal for stapling plastic films, roofing etc.
Cable clip
The cable clips have their rounded backs designed to secure the electric cables without damaging them. The cable staples go through placo, wood, and other soft materials very well.
Narrow staple
Narrow staples are also called " double tip ", they are made for pneumatic staplers or electric staplers because they require a considerable amount of force. The narrow staples penetratedeeply and are very resistant. Narrow staples are ideal for laying wood panels, partitions and any other carpentry work.
---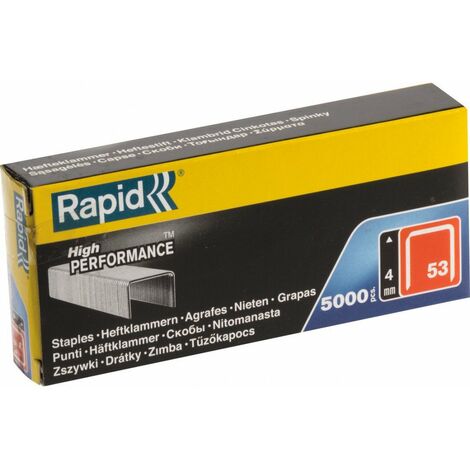 Staple size
The size of the staples varies from 15 to 50 mm in height and you just have to check the dimensions your stapler can accommodate when you choose them – this is often printed somewhere on the stapler.Make sure you wear protective goggles and gloves and do not put your free hand too close to what you are stapling or get ready to be the happy bearer of an unconventional piercing!If your stapling needs exceed 50 mm, choose a nail gun instead.For do-it-yourselfers who are curious about know-how and want to learn more information related to batteries for portable electric tools, follow the advice of our editors and discover more of their guides:How to choose your pneumatic nailer and staplerHow to choose your nailerAnd to work safely:How to choose your protective glovesHow to choose your anti-fall equipmentHow to choose your hearing and head protection
Explore the ManoMano catalog
Stapler
Guide written by:
Joan, Young art-school graduate, Cardiff, 5 guides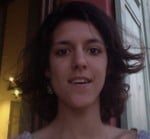 I realize many of my works, fed by my taste and my passion for DIY, might be called "made up. My projects are born from reflections (more-or-less logical to others but they always make sense to me.) This process has culminated in the realization of a mobile greenhouse so I can walk my plants, an effervescent aspirin, a dispenser built from canned foods. I consider DIY to be a way of moving at your own pace. We live in a world where the uncomfortable idea remains that our failings often teach us more than the projects themselves would. My wisdom is useful to me, whether it's re-machine screws, reel a reel from camera springs, or using a torch. I am delighted to use my experience and finally be able to share it.
The products related to this guide