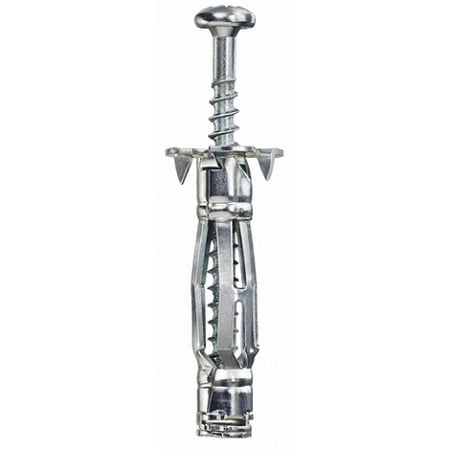 Spotlight on molly bolts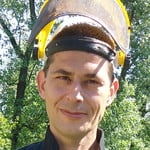 Guide written by:
Jeremy, construction site supervisor, Cardiff
128 guides
Molly bolts are mostly used on drywall to fix shelves, flat screen TVs, or other accessories. While they are easy to install, pliers will be required to fix the anchor properly. They are also suitable for any hollow materials, making them a must-have product for wall mounting.
What is a molly bolt?
---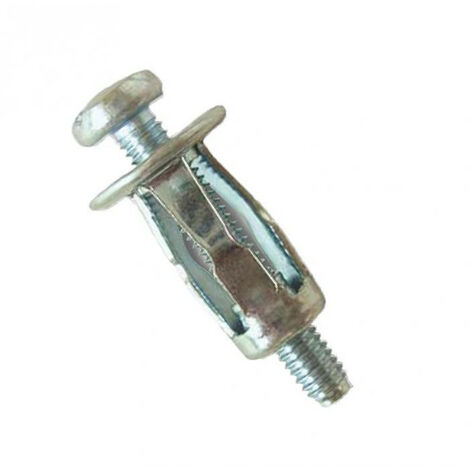 A Molly bolt is a specific type of fixing plug for attaching heavy objects to a hollow surface. Conventional fixing plugs, by design, are not designed to support a large amount of weight and will not hold on a hollow material. With a limited flexibility, and length, they do not have a big enough surface area to establish a solid hold. In contrast, molly bolts are a perfect fit for hollow materials as they feature an increased grip surface.
The body of a molly bolt is composed of a flange, a screw head, collapsing legs, a shell, an integral nut and a mechanical screw. It is effective due to its expansion through bending.
Once inserted into a simple hole and crimped using a specific type of anchor pliers referred to as crimping or expansion pliers, molly bolts spread out to provide increased grip on the sides of the material. The collapsing legs will bend and spread out on the on the side of the hollow material (either umbrella or star-shaped), thus enlarging the gripping surface, resulting in an increased resistance to tearing.
Unless you have planned out every detail, fixing heavy objects, anything exceeding 40 kg, on drywall is strongly advised against. On the other hand, with the proper preparation (ensuring the proper support, noting where the rails are, installing studs, etc.) you can even attach very heavy objects like a water heater or a big flat screen.
No matter what the wall configuration is, you will inevitably be able to find a suitable molly bolt to ensure a long-lasting, solid fixation. There are a variety of types of different lengths, diameters and shapes at your disposal!
Explore the ManoMano catalogue
Anchor pliers
How to choose the right kind of hollow-wall anchor?
As we mentionned, molly bolts are the ideal solution for a strong and long-lasting fixation in a hollow material. Keeping with this idea, there are several specific types of hollow materials for which this type of bolt is particularly suitable:
Any type of drywall (single, double, insulated and perforated).
Since there are a variety of hollow materials that can be potentially used, there are also several different types of molly bolts.
Classic molly bolt
It is inserted into a previously drilled hole in the wall and is crimped using the crimping pliers.
---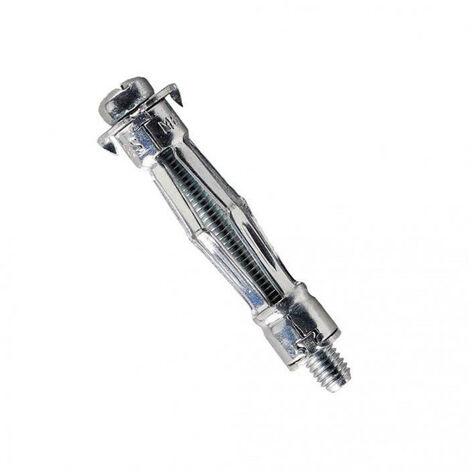 Thread cutting molly bolt
It is inserted into the wall by turning the screw lodged under the bolt's head. The surface underneath the bolt's shell is not threaded, but it has a sharp tip to help start drilling and keep the bolt straight. It is will also require the use of crimping pliers to tighten it.
---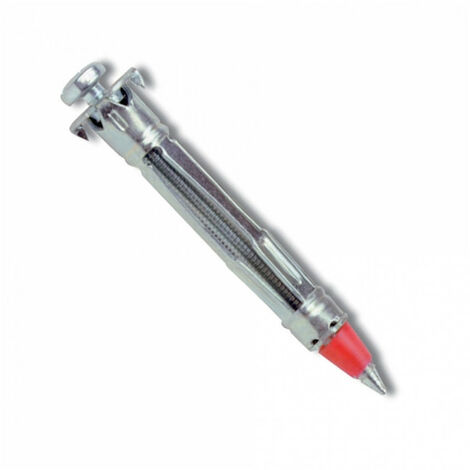 Thread forming molly bolt
To insert this type of bold, simply strike it with a hammer. Its sharpened tip facilitates the proper positioning and guidance. Once in place, it is crimped using an expansion clamp.
Any molly bolt, regardless of its type, belongs to a specific category and should be indicated as such. The different categories are broken down according to:
The size of the mechanical screw multiplied by the total length of the bolt
For example, an abbreviation of M4x33 implies a 4mm mechanical screw and a 33mm dowel length, while M6x50 would mean that the mechanical screw is 6 mm long, compared to 50 mm for the full length.
Apart from the selecting the correctly labeled bolt, it will also be necessary to consider both the drilling diameter and the thickness of the hollow material, to be able to choose the appropriate drill and drill bits.
Molly bolts are primarilyused on drywall. For use in hollow materials such as hollow blocks or bricks, nylon extendable sleeves or expansion Bolts are most often used. If multiple molly bolts are still not enough to fix the item, there's always chemical sealing, which is an excellent alterative for mounting heavier objects. It's also important to check the molly bolts' maximum weight allowance, generally indicated on their packaging. You'll notice that this value will change according to the direction of the intended load (vertical or horizontal).
Molly Bolt size
| | | | | | | |
| --- | --- | --- | --- | --- | --- | --- |
| | | | | Diameter of the screw (mm) | Thickness support mini (mm) | Max support thickness (mm) |
| | | | | | | |
| | | | | | | |
| | | | | | | |
| | | | | | | |
| | | | | | | |
| | | | | | | |
| | | | | | | |
| | | | | | | |
| | | | | | | |
| | | | | | | |
| | | | | | | |
Insert a molly bolt in 4 easy steps
---
1. Spotting and drilling
After locating where to put the fixing plug, drill the wall with the appropriate drill bit to obtain the diameter that matches your bolt. If the bolt is of the thread cutting variety, point the tip in the appropriate spot and tighten it with the appropriate wrench. For a thread-forming bold, place the tip of the bolt and drive it with a hammer.
2. Putting the bolt body in place
Insert the bolt into the hole (for those that requires drilling) and remove the metal screw. Hit the bolt on its head with a hammer to drive its small hooks into the wall. Loosely re-insert the screw, leaving a few millimeters unscrewed.
3. Crimping the bolt
Using specially adapted molly crimping pliers, place the screw-head (which is still sticking out by a few millimeters) into pliers and tighten. The pressure exerted has the effect of deforming the bolt's metal feet and anchoring its body in the wall.
4. Fixing an object
Remove the screw from the bolt and fix the object by re-inserting the screw into the dowel and firmly tightening.
Explore the ManoMano catalogue
Hammer
More information
Redefining a home's atmosphere is easy - if you have the right tools! Whether it's a large painting or a big screen tv, you don't want it falling over! Follow the links below for DIY-related accessories, advice from our editors and more helpful guides:
Guide written by:
Jeremy, construction site supervisor, Cardiff, 128 guides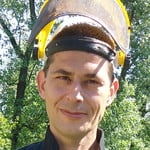 Electrician by trade, I first worked in industrial estates where I installed, wired and fixed a large number of electrical installations. After this, I managed a team of electricians for this type of work. 10 years or so ago, I turned to building and construction. From the modest family home, to gyms and theatres; I have been able to coordinate, audit and organise all sorts of construction sites. for 4 years now, I am restaoring and bulding an extrension to a bungalow in the heart of the welsh countyside. My experience in manual work and my knowledge means I am proud to be of service. Terraces, interior design, roofing, plumbing, electricty, anything goes! We have, my wife, daughter and I, built almost everything we have from scratch! So to answer all of your questions, and to orientate and advise you on coosing your tools? Easy!
The products related to this guide