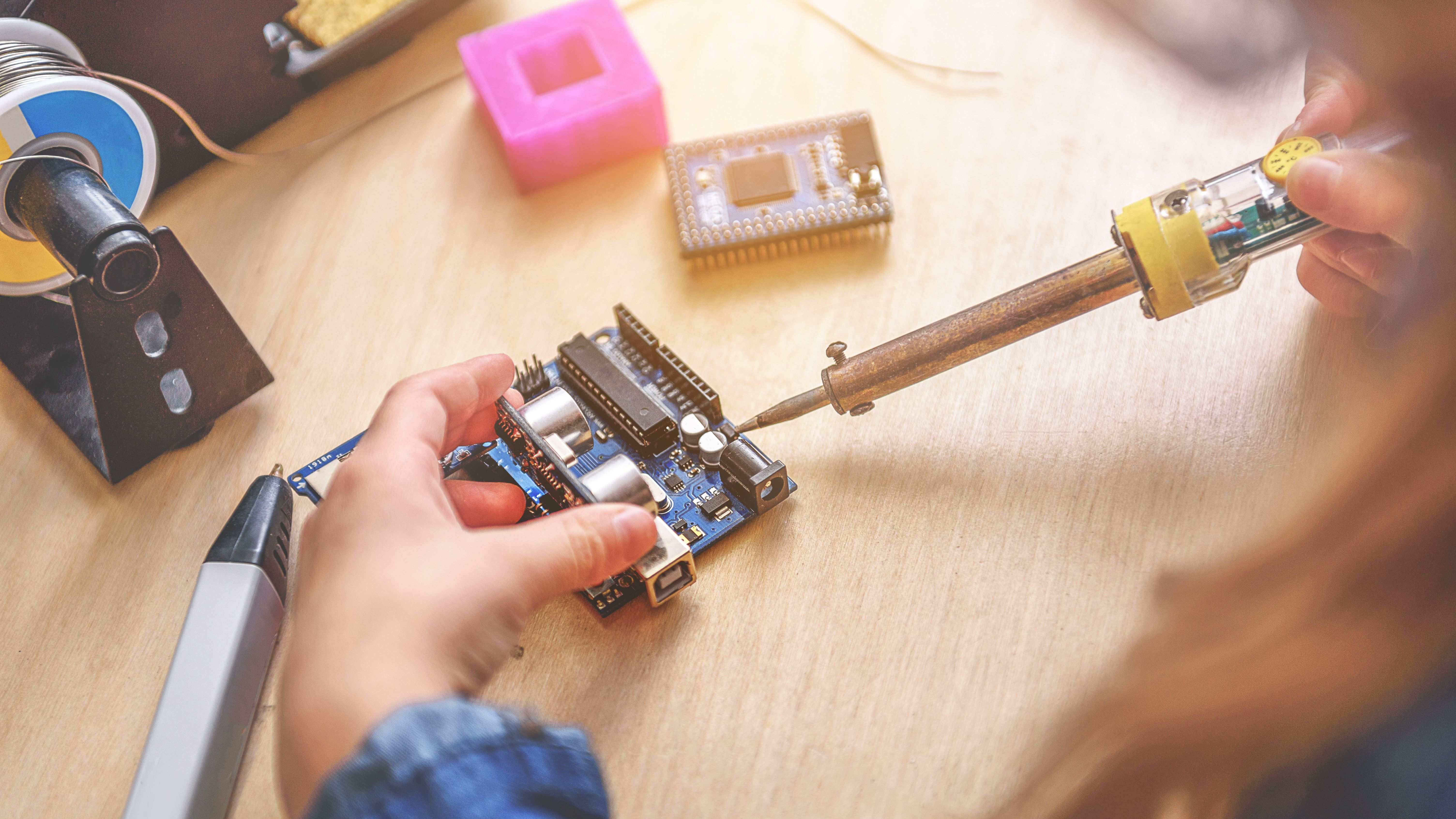 Soldering iron buying guide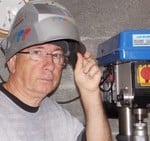 Guide written by:
Michael, Professional and passionate welder, Sheffield
72 guides
Are you an electronics geek, a model maker, an appliance tinkerer or a PCB designer? If you answered yes to any of these, you're going to need a soldering iron! From soldering tips to temperature-controlled soldering stations, let's take a look at what you'll need to ace your first tin soldering project!
What is a soldering iron?
---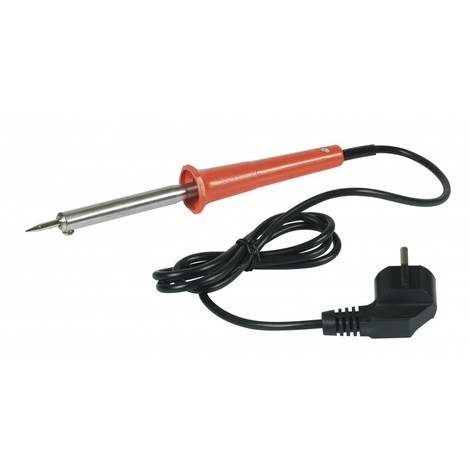 Equipped with a power cord and socket, a soldering iron comprises a handle connected to a metal tube. This protective tube contains a resistive heating element that is used to heat the soldering tip. The purpose of soldering is to create a solid electrical bond on a printed circuit board (PCB) or other electronic device.Ranging in power from 20 to 75 watts, simple soldering irons can heat to temperatures of between 380°C and 460°C, which will melt the solder at a melting point of 150° to 200°C. As continuously heated devices, soldering irons must be handled with caution to avoid burns. When used properly, they are quite handy for the odd repair.Larger models include pistol-shaped soldering guns featuring an on/off trigger that can be connected to a light. Boasting at least 100W of power, these models are best for very high-temperature soldering jobs. Even more powerful models are used in jewellery making.
Explore the ManoMano catalog
Soldering iron
Soldering iron or temperature-controlled soldering station
Soldering iron
---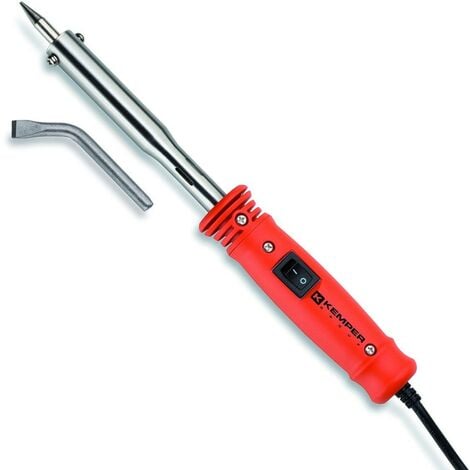 You can buy a standalone soldering iron or, for a few extra pounds, go for a soldering station with stable metal base and iron safety rest.Stations often come with a magnifying glass and tweezers for holding soldering wires or PCB components.
Soldering station
---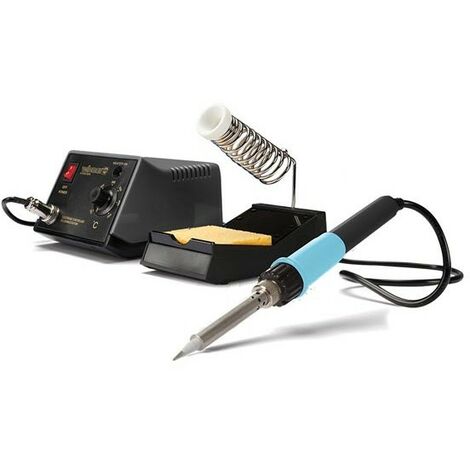 The temperature-controlled soldering station is the most sophisticated model. It comes equipped with a 220V - 24V DC transformer featuring digital temperature display, a potentiometer and a thermostat that lets you control the temperature of the variable heating element from 200°C to 400°C.This full-featured model also includes a safety rest for the heating element, which is smaller and easier to handle than a standard iron.
Heating element: the soldering tip
---
Soldering tips are often interchangeable and come in a number of models, each designed for specific joint and temperature requirements.In addition to hot tweezers, a pronged tip used to solder and desolder small parts, you'll also find chisel, conical and bevel models. The options are endless!Once you've settled on a model, be sure to check the availability of the specific tips you need.
Tin soldering technique
First, use the iron to heat the connection or workpiece to be soldered, then use the tip to apply the solder. Once it has cooled, the hardened solder should form an electrical bond. It's as simple as that! Bonus: solder is very forgiving. If you mess up, you can always start over!
Solder
---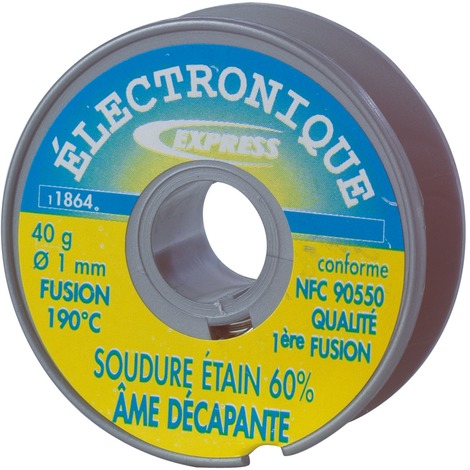 Solder wire ranges from 0.5 mm to 3 mm in diameter and is composed primarily of tin (traditionally 60% tin, 40% lead). The solder contains a flux core that acts as a binder for the joint. Rosin is the most common type of flux. Due to its toxicity, lead is gradually being phased out of use in solder wire. A small percentage of copper (3%) can be used instead.
Solder wick
---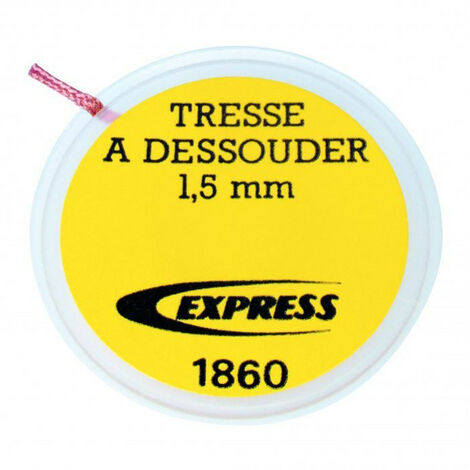 Solder wick is generally made of braided tin-plated metal wires. It can be used to remove solder from tin joints. The wick is held against the solder by the heated soldering tip. The tin is then wicked into the braid while the solder melts.Once the solder has been cleared out of the joint, the component can be disconnected and removed. Solder wick is effective, affordable and easy to use.
Desoldering pump
---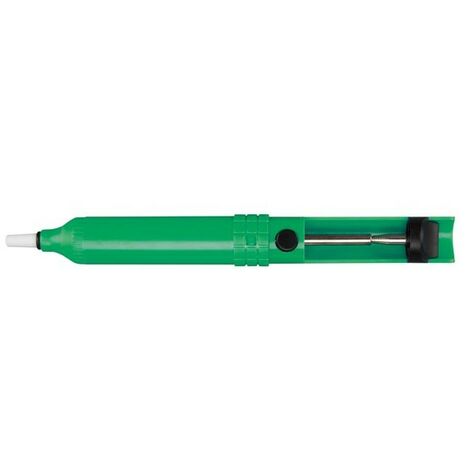 A desoldering pump looks a bit like a spring-loaded syringe and is used to absorb melted tin during desoldering. The desoldering pump is a handy solution for removing excess solder from a joint.
Final tips for selecting and using your soldering iron
For occasional soldering needs, a simple iron will do the trick. More serious solderers should opt for a temperature-controlled soldering station. For the best results, be sure to use the right tip for your soldering project! Finally, be careful: these tools are hot!
Explore the ManoMano catalog
Desoldering pump
Explore the ManoMano catalog
Desoldering pump
Explore the ManoMano catalog
Desoldering pump
More information
Check out our guides to learn all about welding and soldering, from flame welding and arc welding to TIG, MIG and MAG welding, tin welding, spot welding and plasma cutting:
Guide written by:
Michael, Professional and passionate welder, Sheffield, 72 guides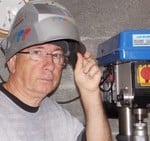 I was trained as a pipe worker and a pipe-welder and after having traveled for 35 years working around the UK, I became the head a metal shop and then a designer and in the end the head engineer. I have designed and built a workshop where I make metal sculptures: I managed to find a piece of paradise where I can to let my imagination run wild. Auctions and garage sales are no secret to me. I find unusual objects and old tools there that I collect or transform into works of art. I also like decoration, painting on canvas, and gardening. I am developing new technologies concerning tools. To share my passion and humbly advise you in your choice of materials is a real pleasure.
The products related to this guide