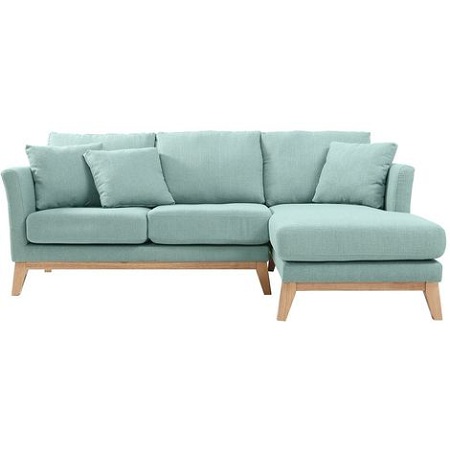 Sofa buying guide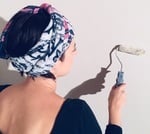 Guide written by:
Tess, painting & decorating consultant, Brighton
52 guides
An essential part of any living room, sofas come in a range of different models to suit your needs and tastes. From leather, fabric, velvet, suedette or microfibre to straight, convertible or electric recliner models, there are plenty of options to choose from. Read on to find the perfect sofa for you.
Important features
Sofa shape and size
Futons and fold-out sofa beds
Padding and cushions
Electric recliner sofas
Material, frame and suspension system
Key factors for choosing a sofa
---
It's always challenging to make the right choice when purchasing new furniture for the home and buying a sofa is especially difficult.
You'll need to make sure the sofa fits into your room and provides the kind of comfort you're after. The key criteria to consider when choosing a sofa are as follows:
Size and shape
size: from 2-seater to 6-seaters;
straight sofas: the traditional option;
corner sofas: with a modular chaise longue;
U-shaped sofas: for spacious living rooms;
Material
fabric: comfortable but difficult to care for;
leather: hard-wearing and stain-resistant;
faux leather: less expensive but less hard-wearing than leather, cold to the touch;
velvet: soft to the touch but delicate;
suedette: delicate, soft and comfortable;
microfibre: stain-resistant and easy to care for.
Frame and suspension
wooden: used for most sofas;
metal: for Zed-beds and click-clack sofa beds;
slats: for firm support;
springs: for medium support;
elasticated straps: for flexible support.
Comfort and additional features
Zed-bed or futon-style sofas: can be used as a spare bed but aren't very comfortable;
fold-out sofa beds: makes for a more comfortable spare bed.
padding: polyester foam (low-end), traditional polyurethane foam (good value for money) or high-resilience polyurethane foam (high quality);
seat and backrest: attached, half-attached or detachable with removable covers;
electric recliner sofas: for maximum comfort.
Explore the ManoMano catalog
Sofas
How to choose a sofa
---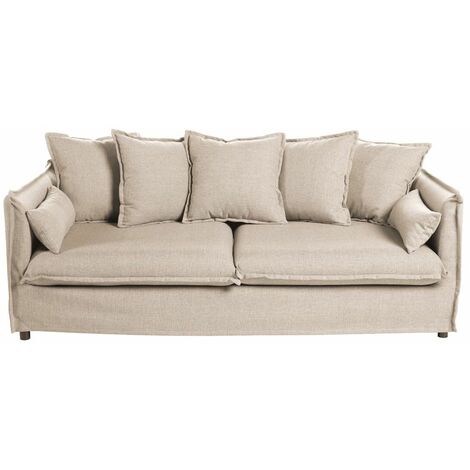 The first point to consider is, of course, the size of the sofa. Your sofa must be just the right size for your interior. Sofas come in a range of sizes which will determine the number of seats on the sofa. As such, sofa are referred to as 2-seaters, 3-seaters, and so on.
Sofas with 2, 2.5 or 3 seats are generally straight in form; anything bigger is usually a corner sofa. Sofas with 6 seats or more are generally U-shaped.
The size of the sofa should match the number or people in your home – but that's not all. It should also be suitable for the size of the room. Straight sofas or convertible sofas are best suited to small rooms. If you have a more spacious space to fill, go for a corner or U-shaped sofa.
Straight, corner or U-shaped sofas
The shape of your sofa will not only affect its style: it will also determine how practical it is to use on a day-to-day basis. For example, if you like to invite friends over to hang out in the living room on a regular basis, you won't have the same furnishing needs as you would if you rarely use the room.
Straight sofas
---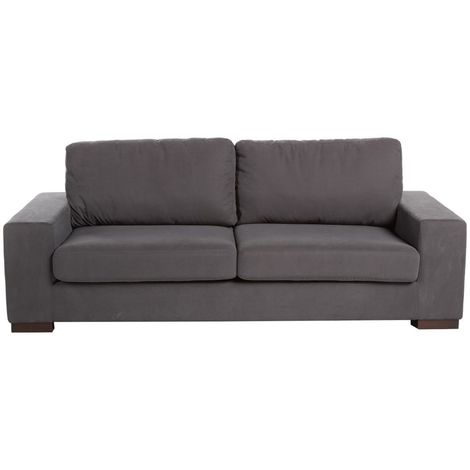 The most traditional option, straight sofas can be used in various rooms and come in a range of different finishes. However, these sofas are not very conducive to living room discussions! The very design of these sofas means it's tricky to sit face to face and chat.
Corner sofas
---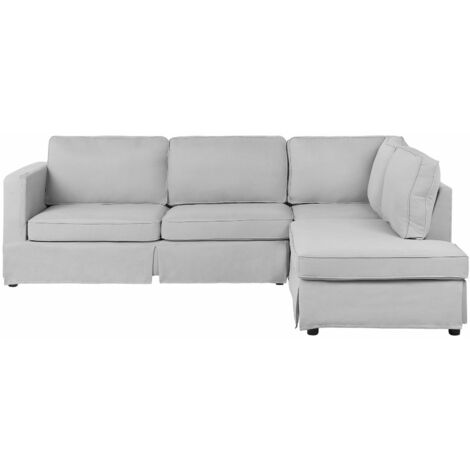 Corner sofas are a very popular option nowadays. You will, however, need to have enough space for their installation; they are therefore not recommended for more compact rooms.The chaise longue part of corner sofas is often modular, meaning that it can be set up in line with the sofa or made to create a right angle.
U-shaped sofas
---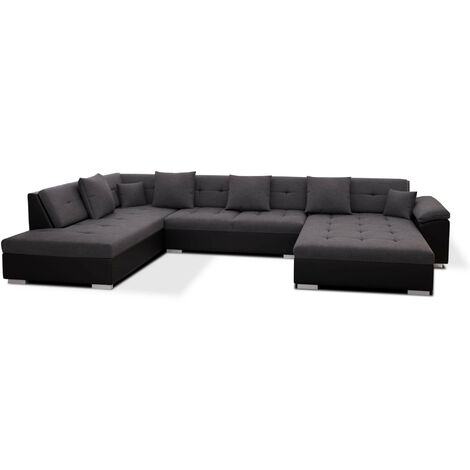 This is the best type of sofa for larger spaces.The special shape of these sofas makes them perfect for chatting, sitting face to face and enjoying a comfortable seat.
Choosing a sofa bed
When choosing a sofa you'll need to combine style with convenience and this is all the more true when you're looking to purchase a sofa bed. There are several different types of sofa bed.
Click-clack sofa beds, Zed-beds and futon sofas
---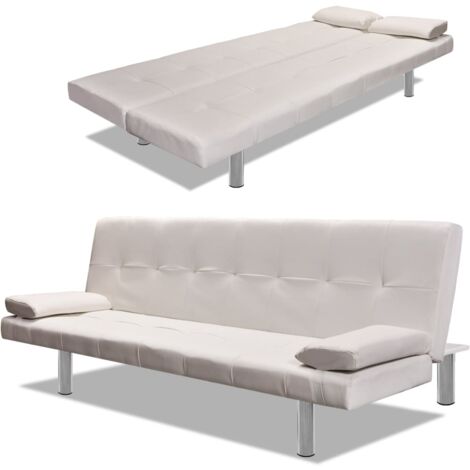 As these sofa beds are not very comfortable, they can only really be used as a spare bed in the short term. Click-clack sofa, zed-beds and futons are all suitable for occasional use but are not designed for sleeping on every night. They feature a thin mattress and their built-in bed base leaves little to be desired.
The mattress of these models forms the same surface as the seat; the sofa is folded out so that the seat can transform into a mattress. As such, the seat of the sofa wears at the same rate as the mattress.
Fold-out sofa beds
---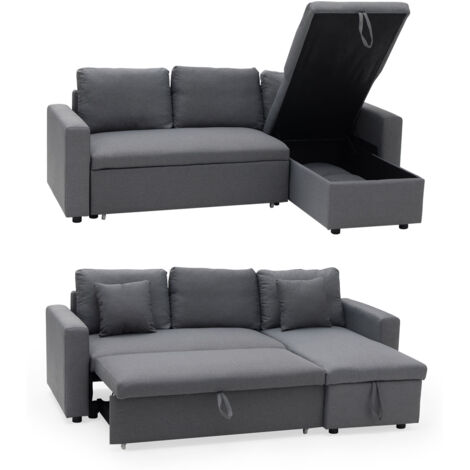 Contrary to click-clack or zed-beds, the mattress of these models is separate to the seat, meaning it will last longer. Furthermore, these models are equipped with a proper frame that provides a comfortable and durable bed when folded out.
This type of sofa is ideal if you don't have a guest room and you often have people staying over. It can also be used as a bed on a daily basis with no issue. While these sofa beds are usually straight in shape, corner sofa beds are becoming more and more popular. These models also usually offer storage.
Explore the ManoMano catalog
Mattress
Choosing a comfortable sofa: padding, seats and backrests
The most important factor after size and style is comfort. Of course, it goes without saying that the more comfortable the model, the more expensive it will be.
Seat padding
---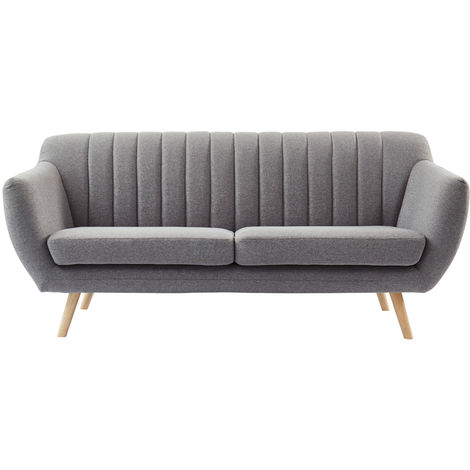 The seat padding is the first thing to check if you're looking for a comfortable sofa.The seats of the sofa will be filled with foam which, based on the quality of the material, will vary in density. The most common types of foam are as follows:
Polyester foam: used for low-end sofas. An inexpensive option, it doesn't offer a lot of support and won't last very long.
Classic polyurethane foam: offers slightly more support than polyester foam and is good value for money.
High-resilience polyurethane foam: the most high-end padding option, this foam is hard-wearing and offers unbeatable comfort.
Seating and backrests: attached or removable
---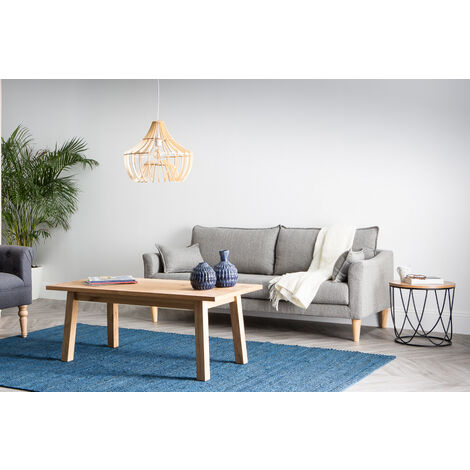 The seats and backrests of many sofas are attached to the structure itself. Alternatively, some sofa feature cushions and seats that are not attached to the structure. The latter option is generally made up of large, soft and very comfortable cushions.What's more, if the cushions can be detached, you can arrange them as you like.
Electric recliner sofas
---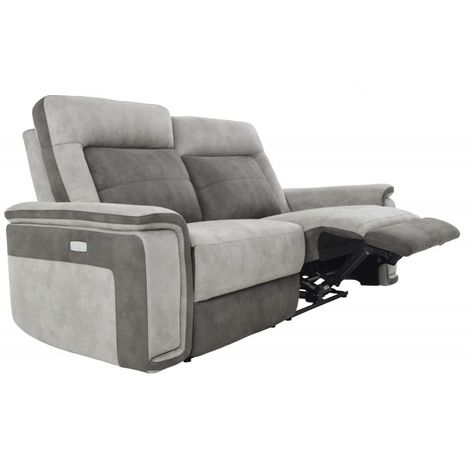 Modern and well-designed, electric recliner sofas are equipped with controls that allow you to tilt the seat or head rest to find the right level of comfort.These models are great for long, restorative naps! Some even offer a massage mode for guaranteed relaxation.
Sofa materials: choosing an upholstery
Your choice of upholstery is important from both a style and practical standpoint, as it will determine the type of cleaning and care required.
Fabric
---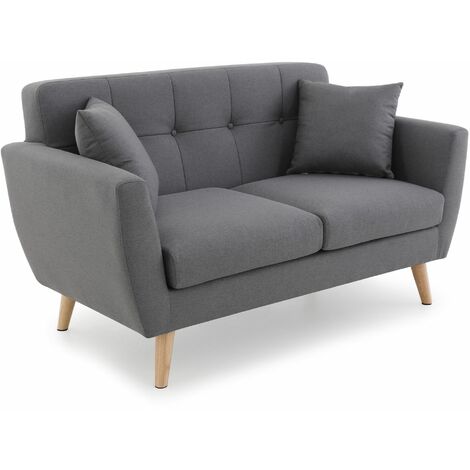 Generally made of cotton or cotton polyester, fabric sofa upholstery offers comfort.However, it is tricky to care for: as fabric is permeable, it stainseasily and retains odours.
Leather
---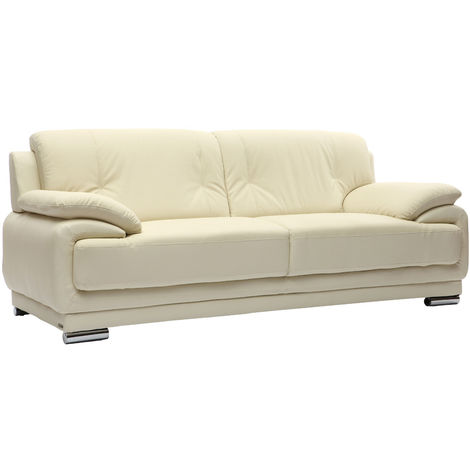 Leather is a hard-wearing and stain-resistant material. While water-resistant, this material does require regular care using specialist leather products.If well cared for, these sofas will last decades.
Faux leather
---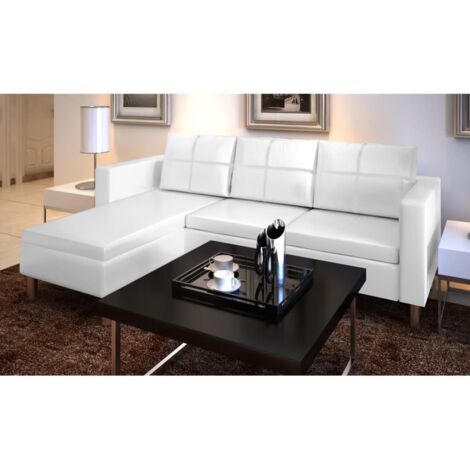 Also known as synthetic leather or 'leather-look', faux leather is generally PVC that has been made to look like real leather.It is very easy to care for and only requires a wipe down with a sponge. It will, however, not last as long as real leather and will start to crack over the years. Additionally, it is cold to the touch. All the same, it is a good alternative to a real leather sofa as it will cost less.
Velvet and suedette
---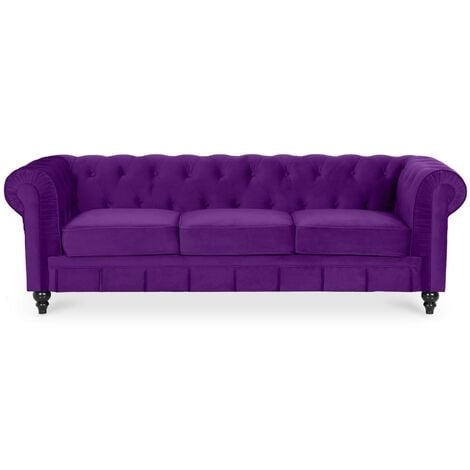 Both very soft to the touch, these materials offer real comfort. They are also fairly straightforward to clean.Nonetheless, these materials are not recommended for those with pets or young childrenas they are delicate.
Microfibre
---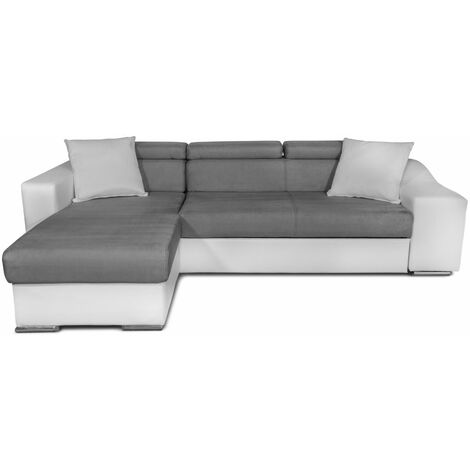 Microfibre is currently very popular. Stain-and water-resistant, it is very easy to clean.
Choosing the right sofa frame and suspension system
---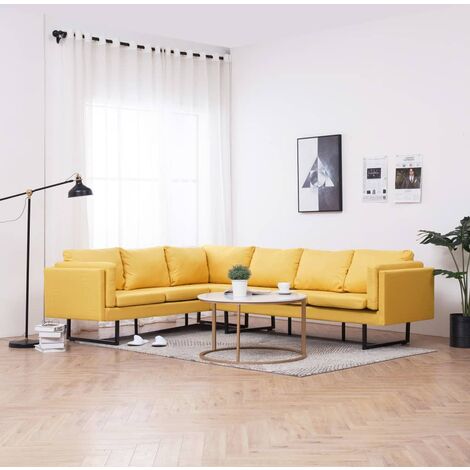 In order to choose a sofa that lasts, be sure to check the quality of the structure. While most sofas are equipped with a solid wood frame, it's always advisable to double check this by reading the product specifications carefully.
Only sofa beds, such as click-clack models, Zed-beds or futons, will feature a metal frame that allows you to fold out your spare bed quickly and efficiently.
When it comes to choosing a suspension system – which will determine the level of support your sofa offers – you will have three choices:
slats: firm support, not generally used for modern sofas;
springs: medium support;
elasticated straps: flexible support, not recommended for those with reduced mobility.
Explore the ManoMano catalog
Sofa beds
Guide written by:
Tess, painting & decorating consultant, Brighton, 52 guides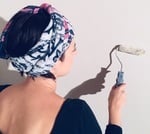 The products related to this guide