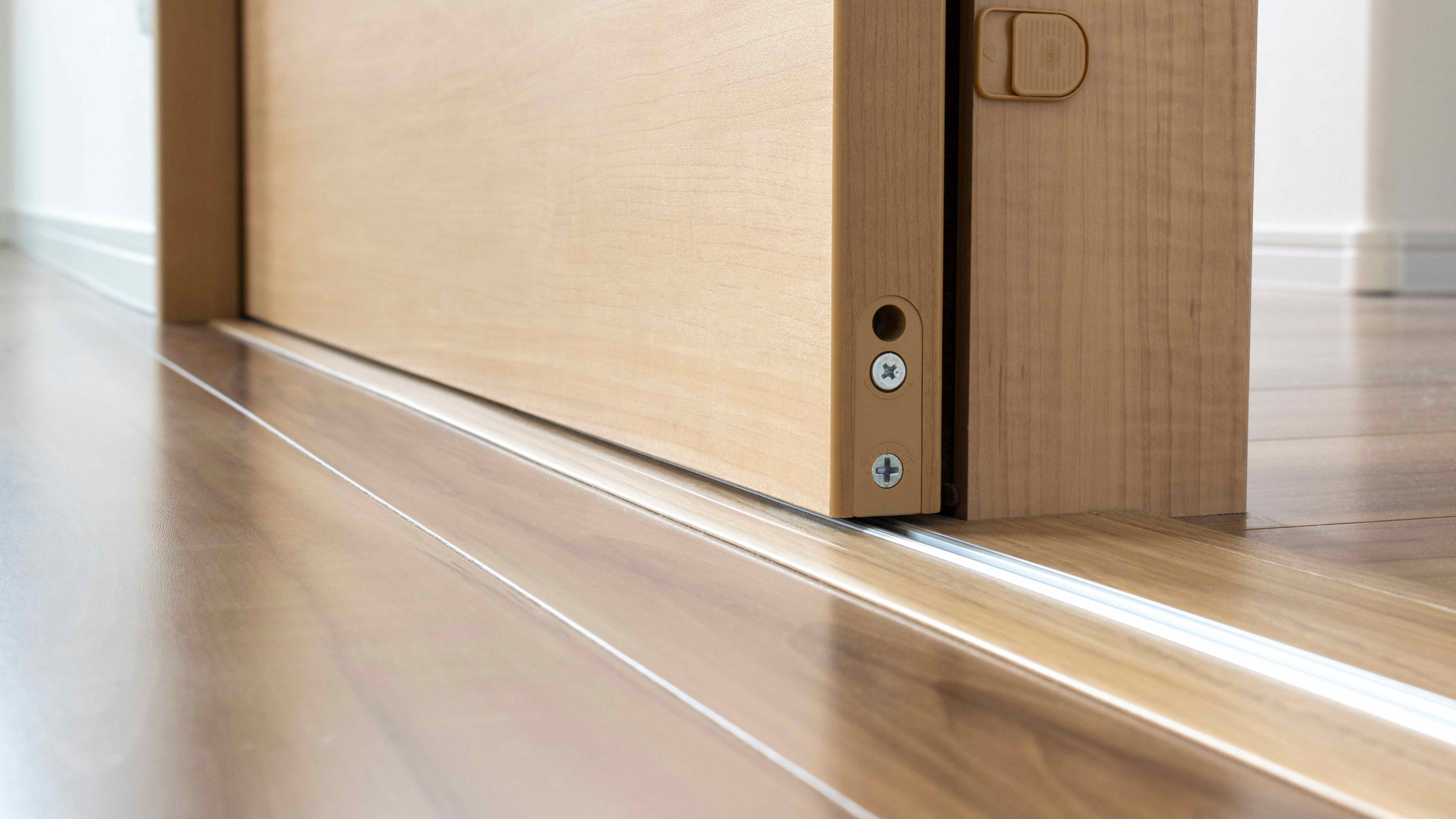 Sliding door buying guide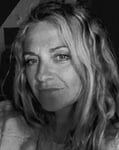 Guide written by:
Sylvie, Ecrivain & journaliste brico/déco, Essonne
262 guides
Great for saving space, sliding doors can also be an attractive addition to your home. From traditional sliding models to pocket doors, single or multiple leaves and even motorised models, sliding doors come in a range of different materials and sizes to choose according to your needs and installation requirements.
Choosing between a sliding and pocket door
Traditional sliding door
---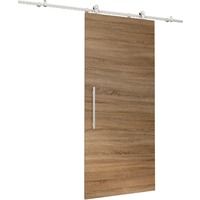 Sliding doors are mounted on a track that follows the length of a wall, which the door will cover when open. Easy to install, these doors are less expensive than pocket doors, but will set you back slightly more than a hinged door.It's important to note, however, that a sliding door will require the space along the wall to be free of all objects that may obstruct its path, such as tables, shelves, plug sockets, light switches, etc.
Pocket doors
---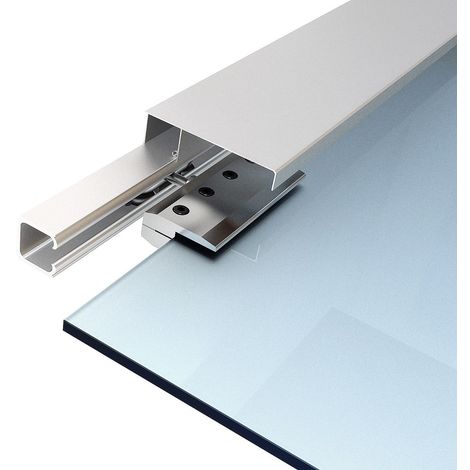 Pocket doors also slide on a track but, when opened, disappear entirely into the wall: These doors offer a great space-saving solution and are unmatched in terms of style. Pocket doors -will also help the room to look bigger. However, they are more difficult to install and will require more extensive building work.If you are renovating, you will have to cover one wall in plasterboard or wood in order to create the double panel required to conceal the door. Pocket doors are, therefore, the more expensive option.
Half pocket door
It is also possible to find models that are halfway between a sliding and pocket door – a practical option if your wall is not very deep.Part of the sliding door will be inserted into the wall while the other half remains on show (the remaining half may be hinged or pivoting).
Sliding door tracks and wheels
---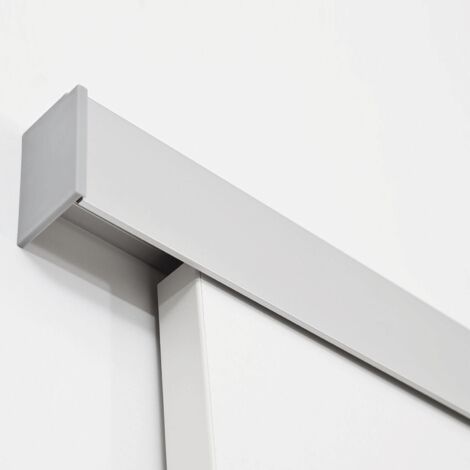 Whether on show or hidden beneath casing, sliding door tracks can be fitted along the wall or ceiling alone (for the door to a room, for example) or fitted to both the floor and ceiling (such as for a wardrobe door). As the track is designed to both support the door and allow it to slide, it must be strong enough to withstand weight of the door: Pay special attention to the load capacity: some tracks cannot withstand more than 40 kg, while others are designed to hold over 100 kg.
---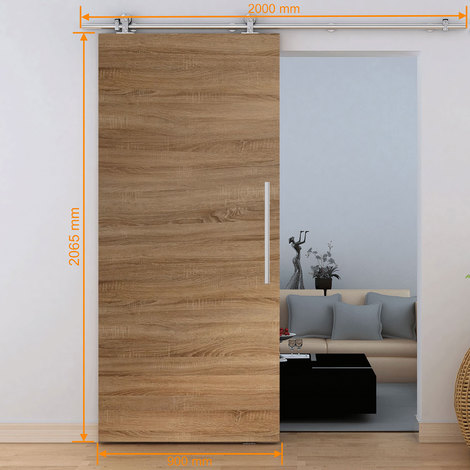 The quality of the wheels should also be considered. Opt for ball bearings for easier rolling. It's also worth considering a system equipped with a slow-close mechanism, which will stop your sliding door from banging as it closes.
Motorised tracks
Sliding door tracks can be motorised meaning they can be opened with the press of a switch or remote control, or by motion detection. This option is handy for those with reduced mobility or for a kitchen door, for example. Nonetheless, the cost of motorising sliding doors is fairly high.
Explore the ManoMano catalog
Sliding door
Sliding door materials
Sliding doors come in a range of different materials depending on your needs and your budget.
Wooden sliding doors
---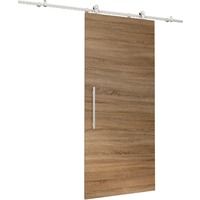 Wooden sliding doors are attractive and homely: They can be made of MDF (Medium Density Fibreboard) or melamine faced chipboard, a type of laminate board covered in a resin overlay: Both options come in a range of different styles, colours and finishes. Another option – which is costlier but more rustic and authentic in style – is a sliding door made from solid wood.The thermal and acoustic insulation provided by wood is excellent and you can choose from a wide range of species. It will, however, require regular care.
Aluminium sliding doors
---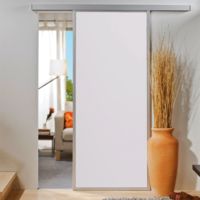 Aluminium sliding doors offer a particularly stylish option. Available in a range of colours, this material will not rust. The natural resistance of aluminium means it can be used to create large sliding doors.However, these doors are quite expensive and if placed at a thermal bridge in the home, there is a risk of condensation build-up.
PVC sliding doors
---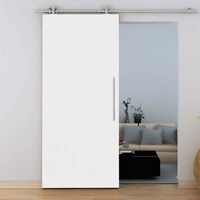 PVC (polyvinyl chloride) sliding doors come in many different colours and can be designed to imitate other materials, such as wood. Providing good thermal and acoustic insulation, PVC is lightweight, inexpensive and does not require any special type of care.However, as there is a risk of misshaping over time, some models are fitted with metal support frames.
Glass sliding doors
---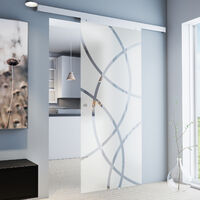 Glass sliding doors allow some light to pass through while offering privacy (if made from coloured, sandblasted or frosted glass). While glass is attractive, it is more fragile than other material options. Pay special attention to the weight and cleaning requirements of this material.
Sliding doors made from multiple materials
When made from a mix of materials, sliding doors can combine the benefits and style of each (e.g. aluminium and glass, wood and glass, etc.).
Sliding door dimensions
---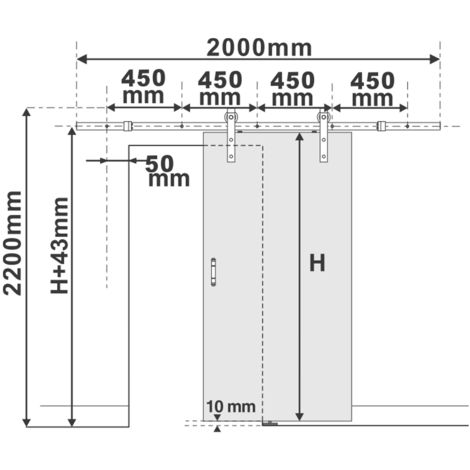 Sliding doors tend to come in standard dimensions: those with one leaf measure around 60 to 120 cm in width; those with two leaves measure around 120 to 270 cm.
The standard height of these doors is around 203 cmthough some models can be cut down to size. The thickness of the doors will vary according to material: 2.5 to 5 cm on average for wooden doors and 6 to 8 mm for glass.
If you have specific requirements (a particularly large door, for example), you can, of course, opt for a sliding doorthat is made-to-measure.
Sliding door accessories
---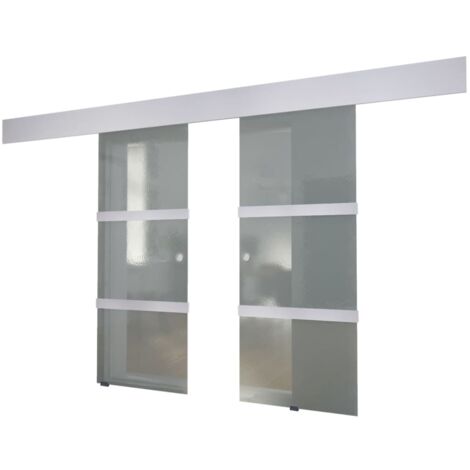 The door handle will play a part in the overall look of the door but must also meet the ergonomic requirements of the sliding door. With that in mind, flush handles are usually the preferred option. The material of the handle should be chosen according to your own tastes and how it looks with the material of the door. For example, you can choose from wood, glass, stainless steel or ceramic.
A glass panel, or lite, can add a decorative touch to the door, while also letting in a bit of light and allowing you to see through part of the door.
Guide written by:
Sylvie, Ecrivain & journaliste brico/déco, Essonne, 262 guides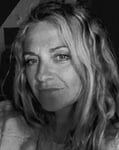 Après avoir travaillé au service de presse de France 2 et de la Cinq, j'ai choisi de laisser parler ma plume en m'orientant vers le journalisme et l'édition. Aussi éclectique dans mes goûts que dans mes écrits, passionnée de décoration et de bricolage comme d'histoire et de sciences, j'écris depuis plus de vingt ans sur ces thématiques. À mon actif : des ouvrages didactiques, romans et nouvelles, et de très nombreux articles brico déco regorgeant de conseils et d'astuces, expérimentés dans la vieille maison que je rénove peu à peu.
The products related to this guide