Slide buying guide
Guide written by: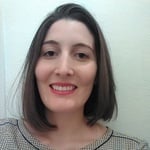 Pauline, Self-taught handyman, Leeds
84 guides
Slides are some of the key elements used to create the perfect garden for your kids. Great for play afternoons with friends, slides are suitable for children aged 2 to 10. But what do you need to consider before making a purchase? Follow this guide for everything you need to know about slides!
Important features
Type and shape
Age restrictions
Safety and standards
Multi-activity apparatus
Choosing a slide for your children or grandchildren

The ideal outdoor play equipment, slides feature among the top three outdoor activities for kids,
along with trampolines
and swing sets
. Once limited to
parks and playgrounds
, slides have become
as popular as swing sets over the past couple of decades
. There are a number of different
types of slide,
which vary in terms of their structure and
the shape of the slide itself
:

Freestanding slides (regular or with waves) that are accessed via stairs or a ladder
Slides combined

with a climbing frame and other play equipment

Tube slides

(with tunnels)

Built-in slides
When it comes to private gardens
not all types of slide will be suitable. Slides
with basic designs or models attached to climbing frames will be your only options.


And how do you know whether to go for wood or plastic? The material you choose will depend on the overall size of the structure. Small
slides for young children
are most commonly made of plastic while slides attached to climbing frames
usually feature a combination of metal and wood.
Selecting a safe slide

Before the fun begins, you will need to make sure that
your slide conforms to
all appropriate BS standards
.


The use of a
non-slip system
over the ladder or rungs is mandatory. It is possible to add non-slip tape to the rungs to
guarantee the safety of the equipment
.


Another important element to consider is the
handrail along the stairway
. Remember: the higher the slide, the greater the risk of falling.


The spot where your child launches onto the slide should also be examined carefully.
The entrance to the slide itself must be equipped with handles or a bar
in order to help your child change position and to guarantee stability.


No matter which slide you choose, the slide itself is designed for use by just one child at a time.
Side bars or guide rails offer an extra safety guarantee
. To avoid the risk of hand injuries, choose a model with solid parts.


A frame with a
wide base will offer greater stability
. Most importantly, make sure to follow the instructions with regards to securing your slide to the ground (via fixing plugs
) or even
burying the legs into the soil
.


Finally, the slide exit zone must be kept as clear as possible to avoid any accidents on ground level.


The best
natural shock absorber
is grass
. Slide accidents are more serious on hard surfaces such as asphalt or gravel.
Picking the right age category for your slide

Slides vary in terms of
the length of the descent as well as the slope gradient
, shape and any equipment surrounding them.


Children aged under 2 are too young to be able to coordinate their movements. Nevertheless, you can help them discover the joy of slides by holding them as they go down.
The most appropriate type of slide in this case will be about 1-metre in length
to allow an adult to supervise and help the child down the slide.
Slides made for those aged 2 to 4 mustn't be higher than 1.10 metres
.


From the age of 3, the size of the slide can increase to
over 2 metres
. This type of equipment is suitable for
children up to the age of 9
.


Based on how old your children are, you should also consider that the fact that they will grow and may quickly outgrow a basic slide.


The best option?
A climbing frame that comprises both a small and large slide to suit children of all ages, as well as their friends
.
Freestanding or multi-activity slides

Slides can be the source of a lot of excitement, meaning
they will keep your kids occupied for a while
.


However, to stop them getting bored, you can invest in a multi-activity climbing frame
comprising, for example:

A swing set

A trapeze bar

A rope

A tunnel

A playhouse
Some models can be fitted with a
water jet for a fun activity for kids when it's hot outside
.
Assembling a children's slide

Before you start
assembling the slide
, you will need to choose a clear space on a flat surface. Be sure to install the slide away from any tree roots, edges or ponds.


Once the box is open, take the time to ensure you have all the correct parts and make note of the various assembly steps. Top tip:
to make sure you don't lose any screws or bolts, remember to grab a container before opening any sachets
.


Two people will be required to handle any large parts.


A chair can be used to keep parts raised during the different steps.


When securing the feet,
it is essential to bury them in the ground
as this will ensure the safety of your children – especially for larger structures.


Once you've done all that, it's time to get sliding!
Did you find this guide helpful?
Guide written by:
Pauline, Self-taught handyman, Leeds 84 guides écrits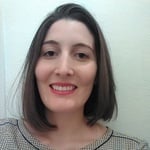 I'm a dog trainer by profession, but every weekend I put the whistle down and pick up a tool. The trainer mindset is not so easy to set aside - whether with four-legged or two-legged friends, I love giving advice!

I've been a huge DIY enthusiast for as long as I can remember. I grew up in a house where the whir of the sander was the soundtrack to my weekends - not very relaxing, but always satisfying! DIY challenges our brains as well as our brawn. I've worked hard to teach myself the basics of DIY, decorating and customising furniture. That said, I love what I do. DIY is a way of life, and the tools you learn aren't just the ones you can hold in your hands.

I'm as passionate about animals as I am about DIY, and it's my goal to pass that passion on to others. I know that for some, understanding animal behaviour is as much of a puzzle as figuring out which tool is best for the job. That's why I offer guidance to pet owners specifically - because home is where the heart is for humans and animals alike!

So now that I've introduced myself, it's time to do some DIY - dog or cat sidekick optional!
The products related to this guide