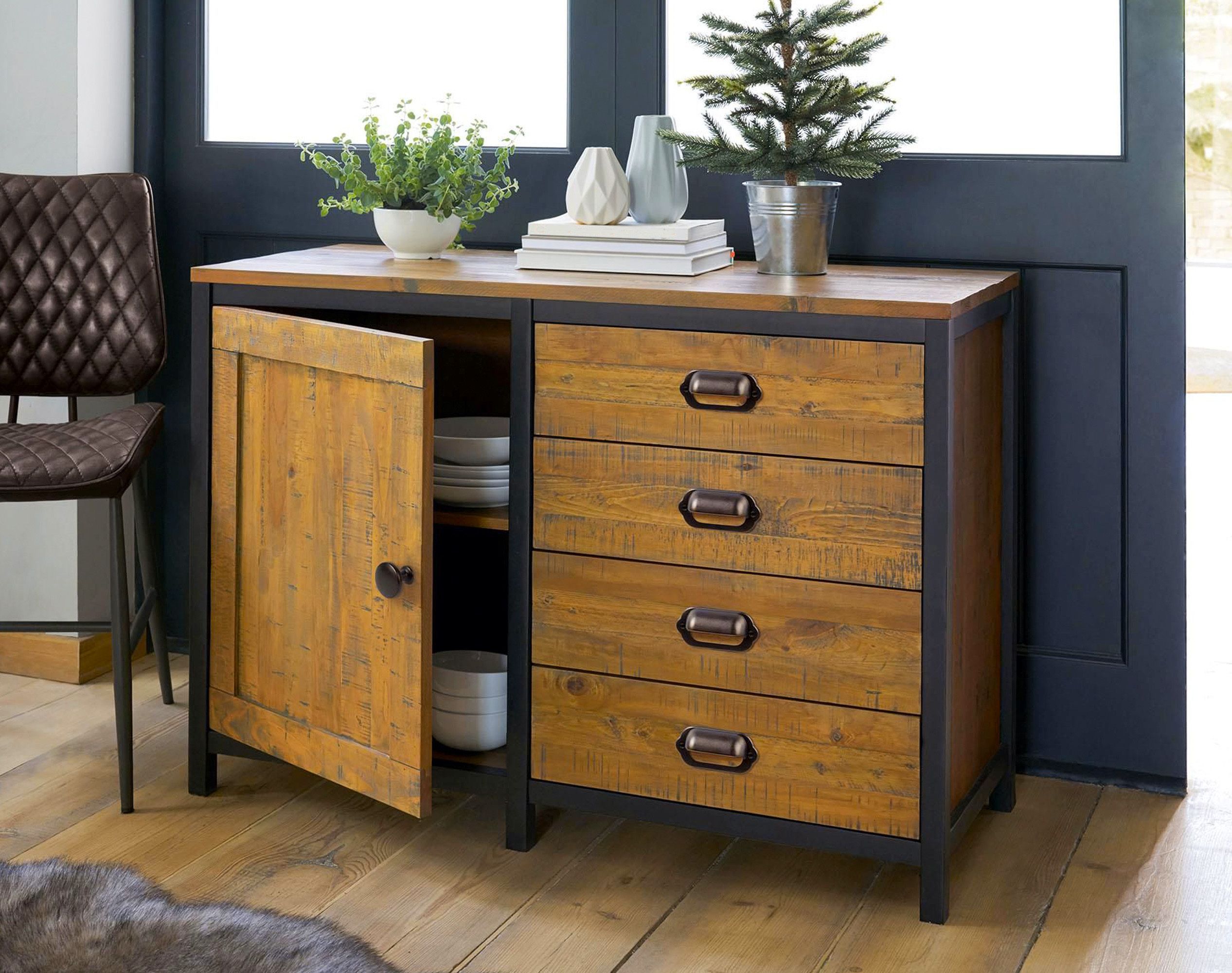 Sideboard buying guide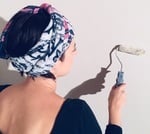 Guide written by:
Tess, painting & decorating consultant, Brighton
52 guides
Sideboards are ideal for adding storage and style to your living room. From traditional designs to Scandi or industrial style, there's a sideboard to match all tastes and budgets. Whether you're looking for a glazed sideboard or a highboard with built-in LEDs, read on to find the perfect sideboard for your space.
Important features
Sideboard style
Sideboard model
Different materials
Sideboard storage
LED strip lights and built-in spotlights
Key criteria for choosing a sideboard
---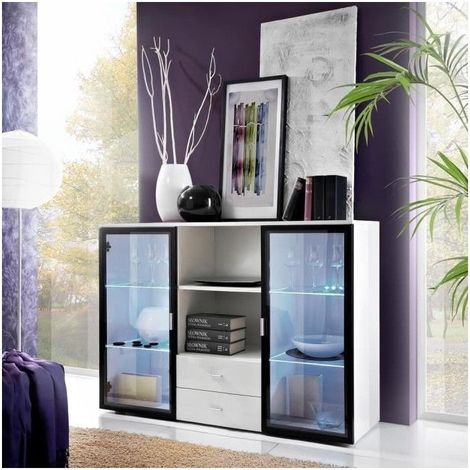 A popular choice for living rooms, sideboards offer the ideal storage solution and come in a range of different styles, sizes and designs. In order to find a sideboard that suits you, it's important to consider certain criteria:
the style of the sideboard: Scandinavian, industrial, traditional, rustic, designer, exotic, etc. ;
the type of sideboard: traditional, sideboard dressers, glazed, drinks cabinets, etc.;
materials: solid wood, painted wood, wood laminate, metal, glass, etc.;
storage: drawers, cupboards, open shelves and cubes;
lighting: LED strip lights, built-in spotlights.
Explore the ManoMano catalog
Sideboard
Sideboard styles and decorating trends
---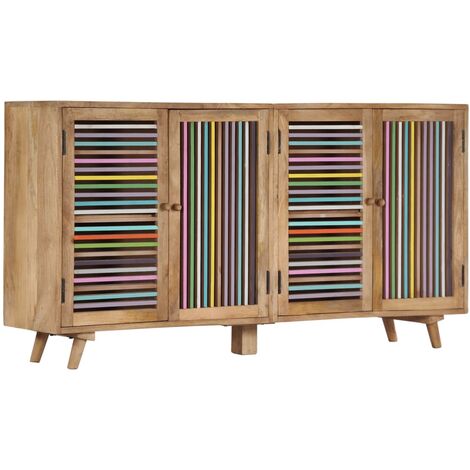 Of course, the first thing we think about when buying a new piece of furniture is aesthetics.If you want your interior to make sense, it's important to match your sideboard to your existing décor. Here are a few examples of the kinds of styles you might come across when looking for a sideboard:
Scandinavian: this type of sideboard is minimalist but refined, and usually features pretty colours and light wood. These models will go well with cosy interiors made up of lighter tones.
industrial: combining metal with light or coloured wood, these sideboards look at home as part of any loft-style interior.
traditional: featuring neutral colours and a variety of finishes (wood, stone, etc.), these sideboards will look great in many different spaces;
rustic: carved out of a generally dark-coloured solid wood, these large sideboards have a long lifespan;
designer: made up of unique shapes and patterns, this type of sideboard is best suited to chic, minimalist interiors.
Traditional sideboards to sideboard dressers
Traditional sideboards
---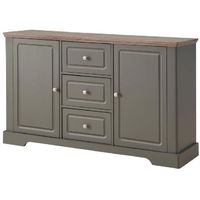 Traditional sideboards are low furniture items that usually measure around 90 cm to 1 metre in height.
They can feature drawers with different compartments or small cupboards and are often topped with decorative items such as lamps, photo frames, vases or candle holders.
Sideboard dressers
---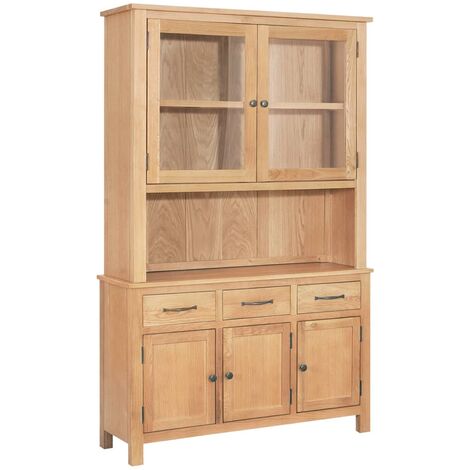 Taller sideboards can work well in more spacious rooms. Sideboard dressers offer a lot of storage but are narrower than other models.
Made up of drawers, cupboards and open shelves, sideboard dressers have long been a popular addition to living rooms and open plan kitchens. They can be made of one or two parts (in the latter case, a top unit rests on the sideboard).
Glazed sideboards
---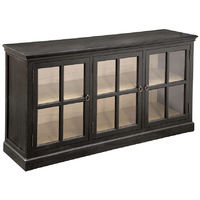 Glazed sideboards feature one or several glass elements.
While traditional sideboards can feature glass parts, it is more common to find glazed sideboard dressers.
Highboards
---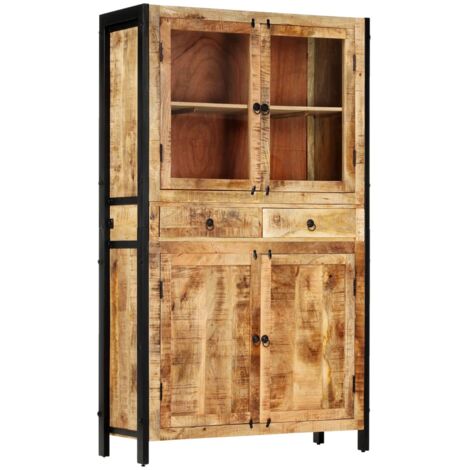 Usually large and sturdy furniture items, highboards can be used to store entire sets of dishes.
They can feature cupboards, drawers, open storage slots or glazed doors.
Drinks cabinets
---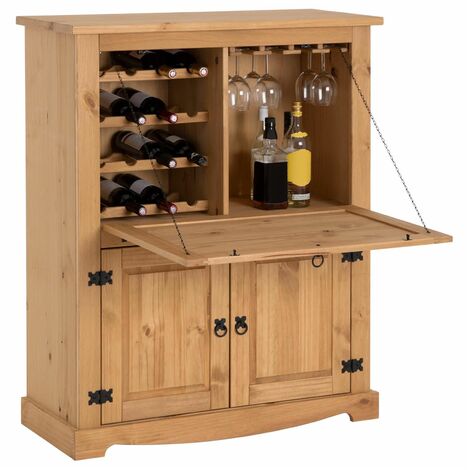 Whether in the form of a traditional narrow sideboard or a taller buffet, drinks cabinets are usually great for small spaces. They offer a handy solution for storing bottles and spaces for tidying away or presenting your wine glasses for a bar-style feel.
Some models even feature a pull-out door that can be used as a tray.
Choosing a material for your sideboard
---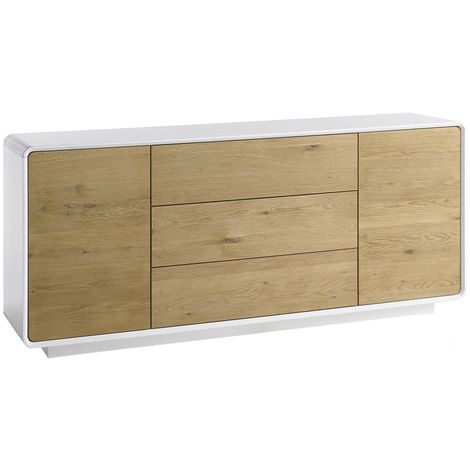 Your choice of material is very important as it will determine your sideboard's care requirements and durability.
Painted wood: very attractive and modern in style; however, you will have to dust on a regular basis. These units are also easily scratched.
Solid wood: heavy and very hard-wearing, this material is easy to care for and can be refurbished. Your choice of wood species will dictate the colour of the wood.
Wood laminate: delicate but easy to care for. You will have to be careful, however, as this material is not shock-resistant and won't offer a very long service life.
Metal: this material is very durable and doesn't require a lot of care. It is usually painted.
Glass: used in combination with another material, glass gets dirty very quickly and requires regular or even daily cleaning. It is also fragile.
Sideboard storage solutions: drawers, cupboards and storage cubes
The type of storage system you choose will depend on what you want to store in your sideboard. Have a think about the items you want to stow away and choose between drawers, cupboards and storage cubes.
Drawers
---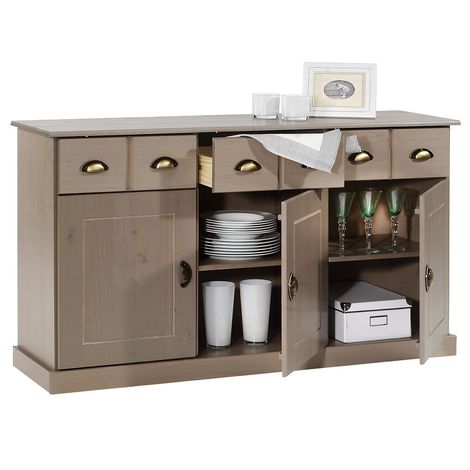 For storing cutlery, tea towels, etc.Be sure to fit your drawers with organisers to make sure your items don't get jumbled.
Cupboards
---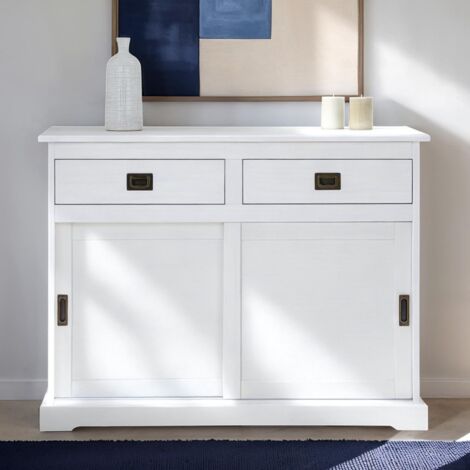 Equipped with hinged or sliding doors (for smaller spaces), cupboards offer more storage and can be equipped with a range of shelves, depending on the size of the sideboard.
Storage cubes
---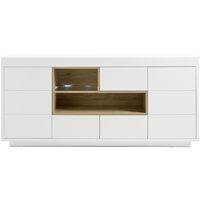 Open storage cubes are practical for storing items or utensils you use on a daily basis or to display decorative items.Available in a range of sizes, they can feature shelved compartments to maximise the amount of storage.
Sideboards with lights: practical and decorative
---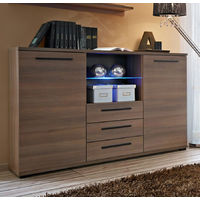 Whether for a glazed sideboard or a highboard, there are two main types of lighting:
LED strip lights for use with glazed units with shelves or to light up the units from beneath or over the top for a decorative touch.
Built-in spotlights: usually featured on highboards, sideboard dressers or other non-glazed models. It's a good idea to choose lights with varying intensity that can be turned up when you're looking for something inside the unit.
Explore the ManoMano catalog
Lights
Guide written by:
Tess, painting & decorating consultant, Brighton, 52 guides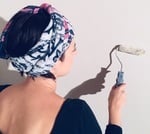 The products related to this guide