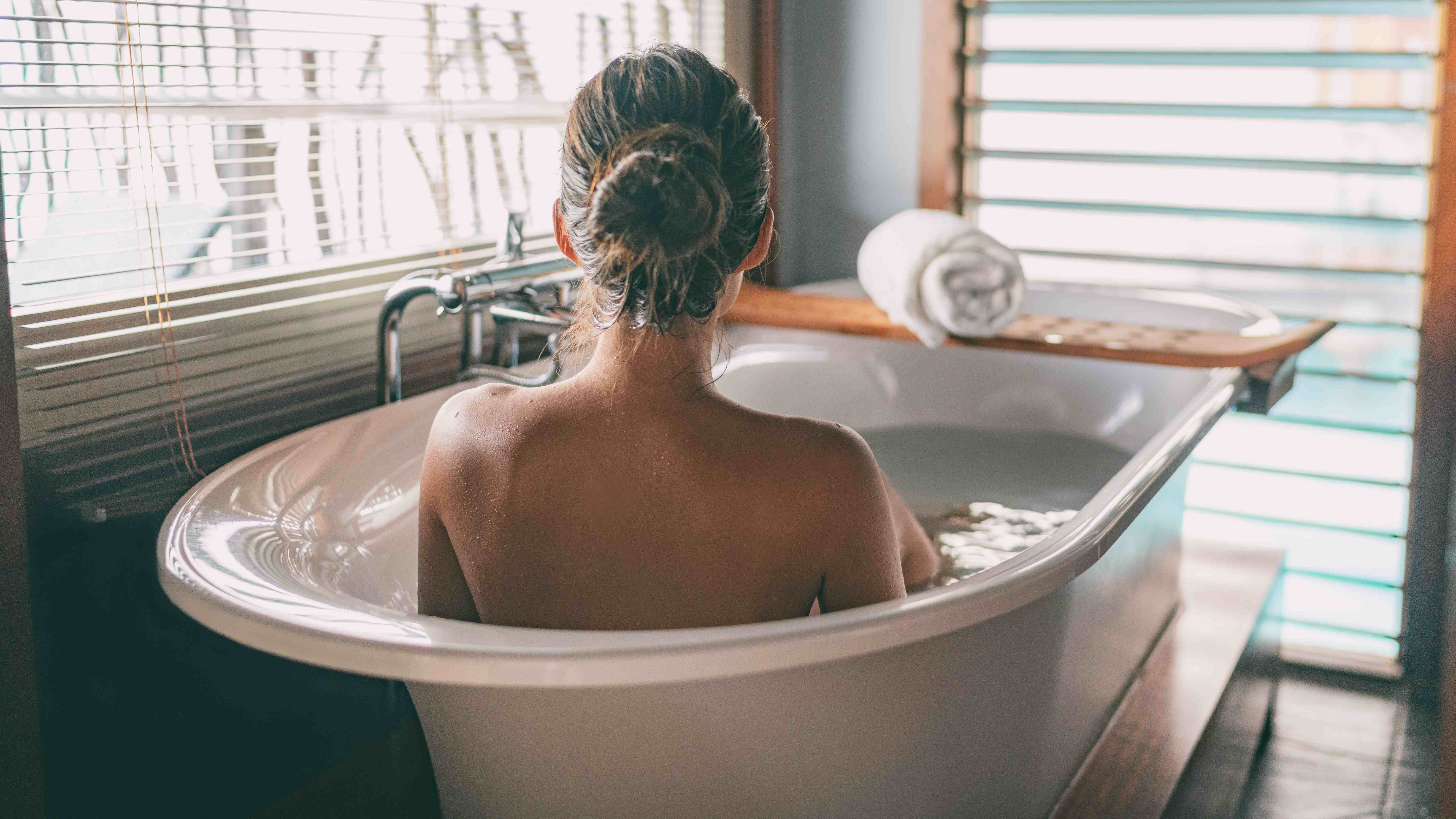 Shower or bath: which is right for you?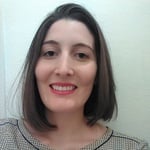 Guide written by:
Pauline, Rédactrice, Essones
176 guides
Do you prefer a warm bubble bath over an energising shower? Are you more traditional clawfoot bath or modern walk-in shower? Few people have the room to install a bathtub and a shower so you'll have to make a choice! From convenience and style to space requirements, read on to find the right option for your bathroom.
Shower or bathtub: style and practicality
---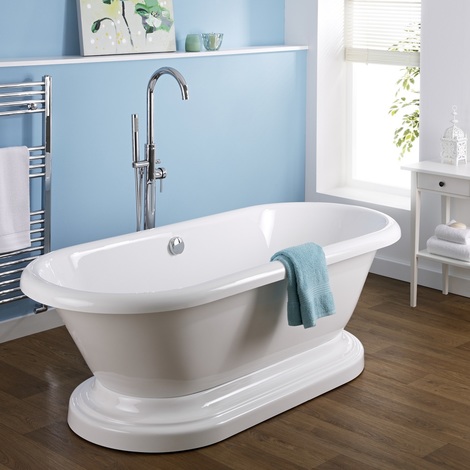 When it comes to renovating a bathroom with enough space to fit either a shower or bath, the question is unavoidable: which should you choose? Given that few bathrooms are big enough for both, you will have to weigh up the pros and cons of each.In order to make your decision, you will have to consider your style, lifestyle and needs, alongside factors such as your mobility and average water consumption.
Three factors to help you choose
In addition to the aesthetics of showers and bathtubs, you need to consider your day-to-day life. Here are three factors to help guide your decision.
1. Do you have young children?
Do you have young children? Of course, bathubs are more practical for bathing children. However, a baby bath in the shower can be a good alternative, as long as you have enough storage space and room to move it around.
2. Accessibility and health
---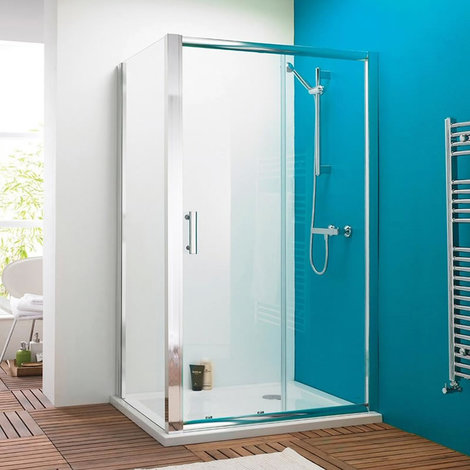 Do you have joint problems? If you are prone to pain – especially in the legs, hips or back – a conventional bathtub is not recommended. It will be tricky getting in and out of the bath if your back is playing up, or if you're recovering from an operation. That said, if you still like the idea of relaxing in the bath, opt for a balneo bath or a shower / bath combo equipped with a bench and built-in door. However, conventional bathtubs are not recommended for elderly people or those with reduced mobility as there is an increased risk of falling (the number one cause of domestic accidents).
3. Relaxation
Do you really enjoy taking baths? A lot of people have a bathtub but never actually use it. Why? Perhaps because each bath uses up around 250 litres of water that must be heated, so you need to make sure your water heater is up to the task.
Bathtub vs. shower: the best choice for relaxation
---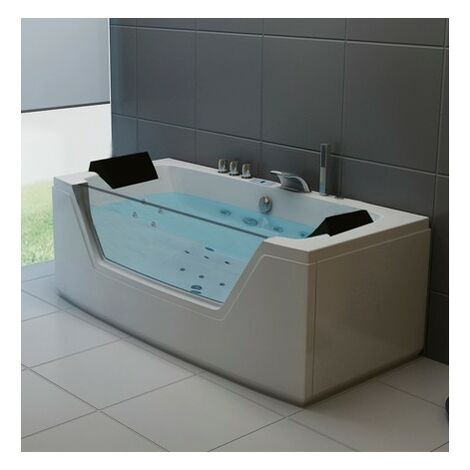 Bathtubs are more commonly associated with rest and well-being than shower. Who doesn't like the thought of a nice, warm bubble bath at the end of a long day? However, if you're looking to wind down, showers still have a lot to offer – especially if you go for a multi-jet shower head or a shower equipped with massage nozzles.
Given that both offer some form of relaxation: what is the big diference between bathtubs and showers? Well, it really just comes down to standing up versus laying down... It's up to you to decide whether you prefer to lie down with a towel behind your head, or if the feeling of hot running water is satisfying enough!
Explore the ManoMano catalog
Showers
Why replace a bathtub with a shower?
---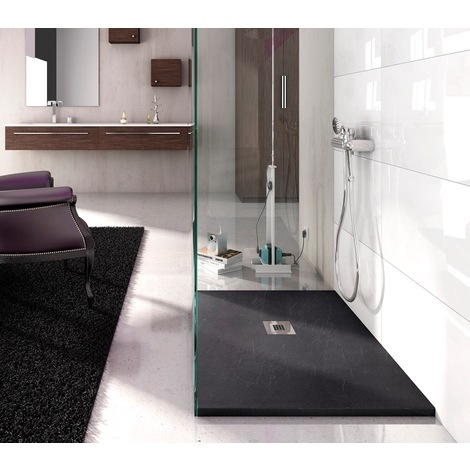 Replacing a bathtub with a shower is generally done as part of a wider renovation project. As the more environmentally friendly option, showers are generally popular nowadays – especially modern, walk-in models. Technically, the waste system is the same for both a bathtub and a shower so the only real difference is in terms of floor space.For those who don't want to carry out extensive building work, you can even replace your bathtub with a low profile shower tray for a similar result to a walk-in tray for less work.It's also question of the overall aesthetics of the room. Bear in mind that you can install a shelf for a decorative touch above a bathtub, while a shower will take up the full height of the wall. At the same time, no matter whether you choose a bath or a shower, it's really your choice of wall decoration (mosaic, frames, large horizontal tiles), flooring (pebble effect, stone effect, etc.) and other accessories will contribute the most to your bathroom decor.
These days, most people are after comfort and convenience over anything else. With this in mind, showers offer the easiest option in terms of access; most modern models won't even require you to step over a ledge.
The current trend: replacing bathtubs with extra-large showers equipped with a single glass screen, leaving the rest of the space open.
Explore the ManoMano catalog
Mosaic
Shower or bath: which is easier to clean?
---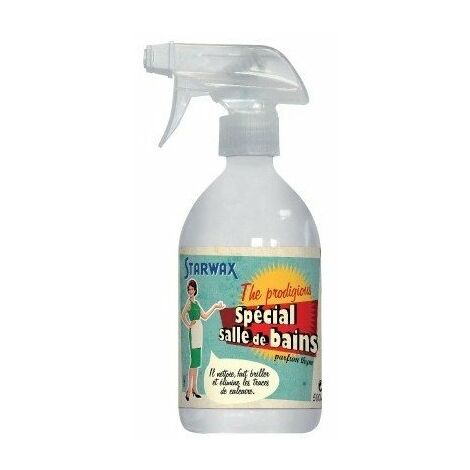 When surrounded by tiles, showers and bathtubs require basically the same amount of care. Bathtubs have at least two sides of wall to clean while showers can have up to three. In both cases, it is highly recommended to wipe down the walls after use to prevent mould growth.
Glass screen showers have the advantage of only requiring a quick squeegee and a spray of an anti-limescale product. On the other hand, a ceramic bath will need a good going over at least once a week.
If you opt for a shower with a sliding door, you'll need to actually get into the shower enclosure in order to clean it. More spacious walk-in showers are more convenient to clean for this reason. Basically, it depends on how much effort you're willing to put into cleaning – unless you have someone to do it for you!
When it all comes down to it, the great bathtub vs. shower debate is all about taste! If you're still struggling, you can always go for a shower installed over a bathtub for the best of both worlds but beware: this option will set you back!
Explore the ManoMano catalog
Anti-limescale product
Guide written by:
Pauline, Rédactrice, Essones, 176 guides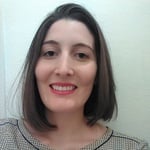 Bricoleuse le week-end et éducateur canin du lundi au vendredi, j'aime apprendre, comprendre et faire comprendre à qui a deux jambes ou quatre pattes !   Bricoleuse passionnée, j'ai grandi au doux son de la ponceuse et du marteau le week-end. Aussi manuelle que cérébrale (oui, c'est possible !), j'ai appris les rudiments du bricolage, de la déco et de la customisation de meubles par passion. L'esprit récup' et DIY est un véritable mode de vie qui m'a permis d'apprendre comment utiliser nombre d'outils. Éducateur canin comportementaliste de métier, amoureuse des chiens et des chats depuis toujours, je délivre à présent des conseils pour bien vivre avec nos compagnons à poils et mieux les comprendre. Mon objectif ? Bien orienter les propriétaires d'animaux dans leur équipement et dans leurs activités avec leurs poilus ! Les présentations faites, je ferai de mon mieux pour vous aiguiller dans vos choix !
The products related to this guide