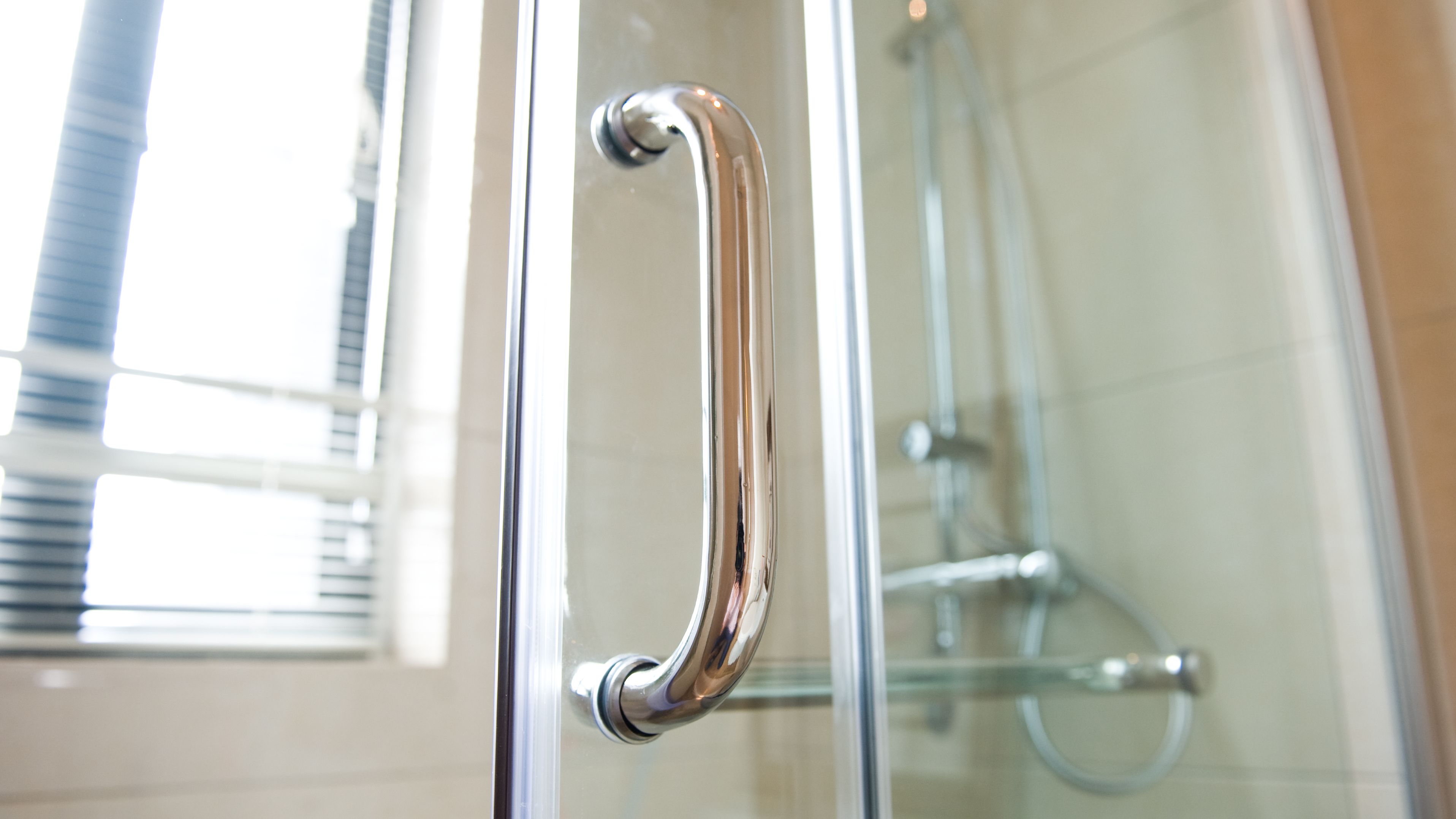 Shower door and wall buying guide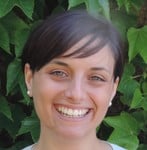 Guide written by:
Julie, Interior Designer, Manchester
22 guides
Your choice of doors and walls depends first and foremost on your choice of shower! Corner models, against a wall or over the bath, shower walls are meant to optimize space in your bathroom. Sliding, swinging, folding, curved, safety glass or acrylic... Let us walk you through the options.
How and why to choose shower doors and walls?
In case you're unfamiliar, shower doors and walls are designed to protect the area outside the shower from splashes.
---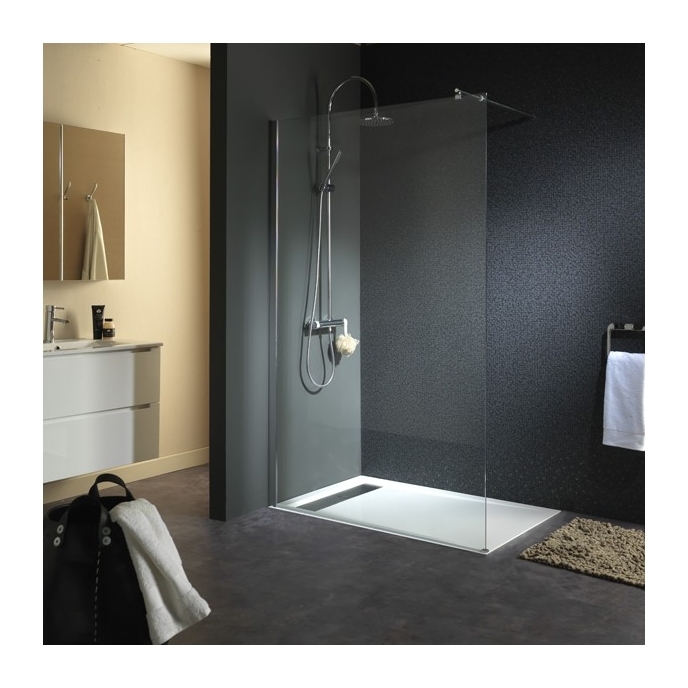 If you don't want your bathroom to turn into a swamp, you'll need some of these guys! Moreover, closing off the shower area brings warmth and comfort to the user because the steam is trapped in, effectively increasing the temperature of the shower!
To make the best choice of shower door or wall, you should first of all draw a plan of the existing dimensions of your bathroom.The dimensions you'll need are likely to be those of your shower tray, or designated shower area in the case of an Italian shower. For borderline ceiling heights, make sure you double-check dimensions when ordering. The key to a successful outcome: precise measurements and regular tea breaks.
The finish of the frame, made of plastic, aluminium or chromedsteel, and the type of wall, in safetyglass or acrylic, are to be chosen based on your taste, requirements and budget.
Explore the ManoMano catalog
Italian shower
What type of wall to choose for your shower?
The shape of your shower space and available access will influence the type shower wall you might want to choose.
---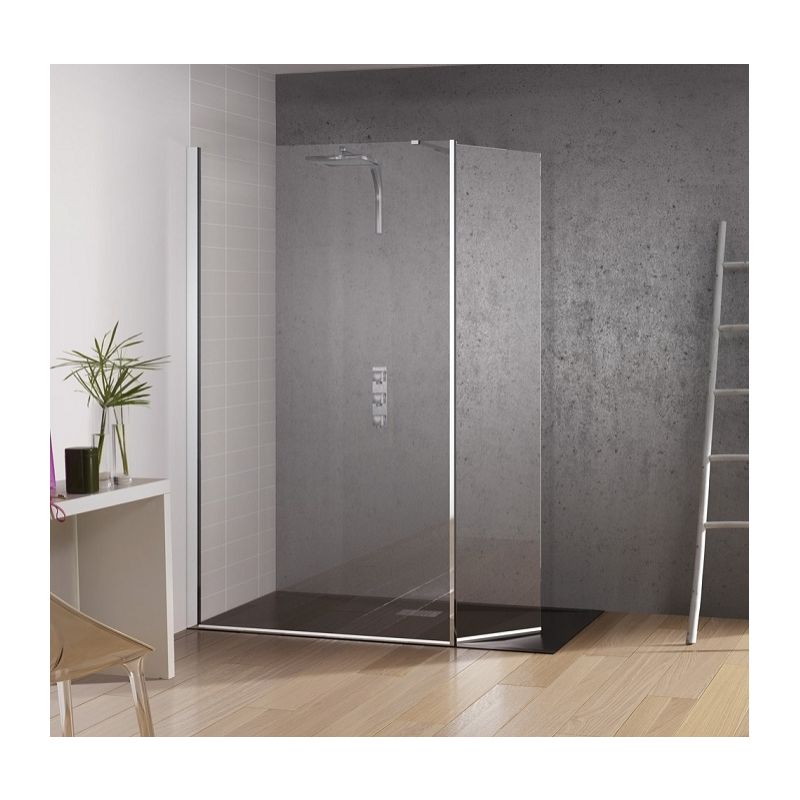 Square or rectangular shower against a wall
- Choose a single fixed wall to cover the entire length of the shower. This is especially suited when the shower is very long.
- Install a wall with a door on the long side and close the angle with a fixed wall. This wall-and-door installation protects well against splashing if the shower is small.
Shower installed in a niche
- Consider leaving it open or simply using a curtain!- Install a swing, swivel or folding door. When choosing your shower door, take into account its opening arc and the ease of passing through.
Dimensions of shower doors and walls
It's worth noting that there are standard dimensions of shower walls ranging from 66cm to 140cm in width.Beyond that, you might have to opt for custom-made walls to suit your needs.Wall panel heights range from 100 to 200cm.
Shower doors have the same standard heights, and their width varies according to type - usually between 66 and 181cm.Bear in mind that there's little point in going beyond 200cm in height because splashes from the shower won't reach that high.
Explore the ManoMano catalog
Shower wall
What different types of shower doors are there?
You should choose your shower door on the basis of its size, your requirements and the layout of your shower.
---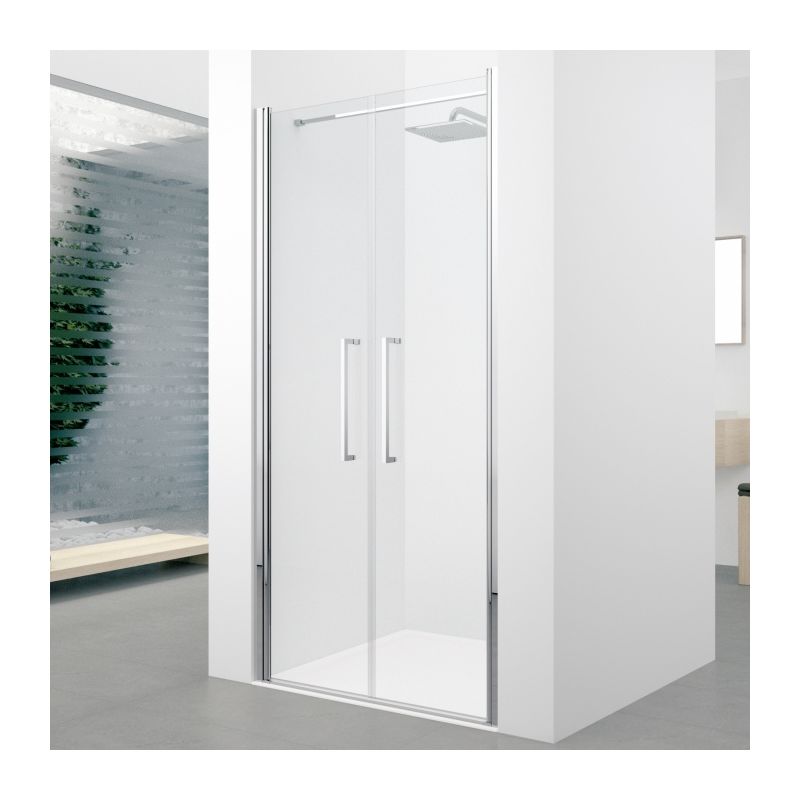 Swing shower door
A swinging door allows graceful passage in and out of the shower. It opens outwards so you have to take into account the space and accessibility necessary for this to be feasible. Best suited to a spacious bathroom or at least a layout with sufficient unobstructed width.
Sliding shower door
---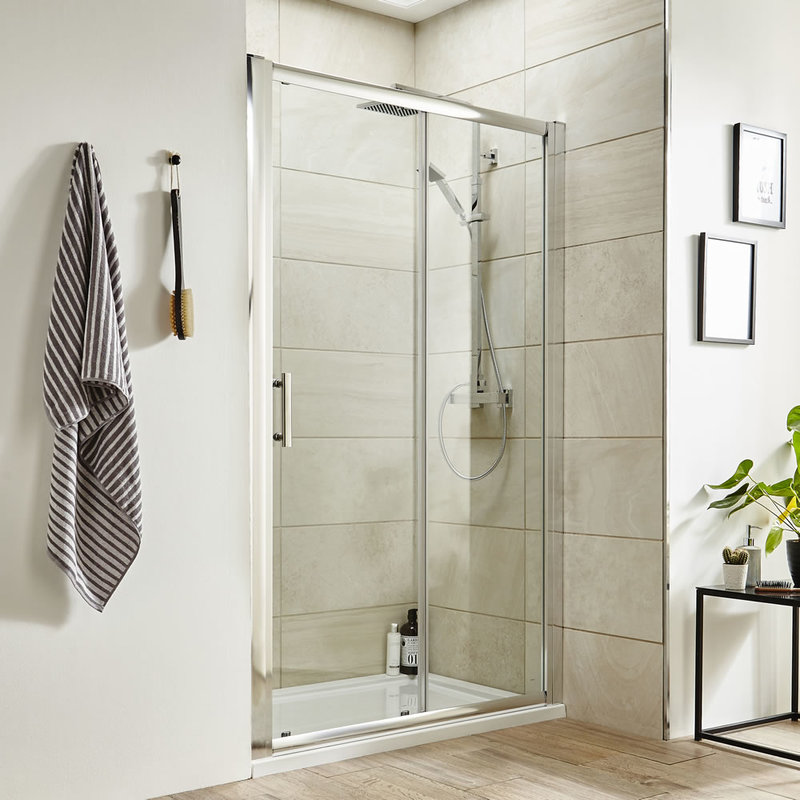 A sliding door is far and away the best option for large rectangular showers. Access is easy, optimizing the space to the maximum. Can be ruled out for square showers however.
---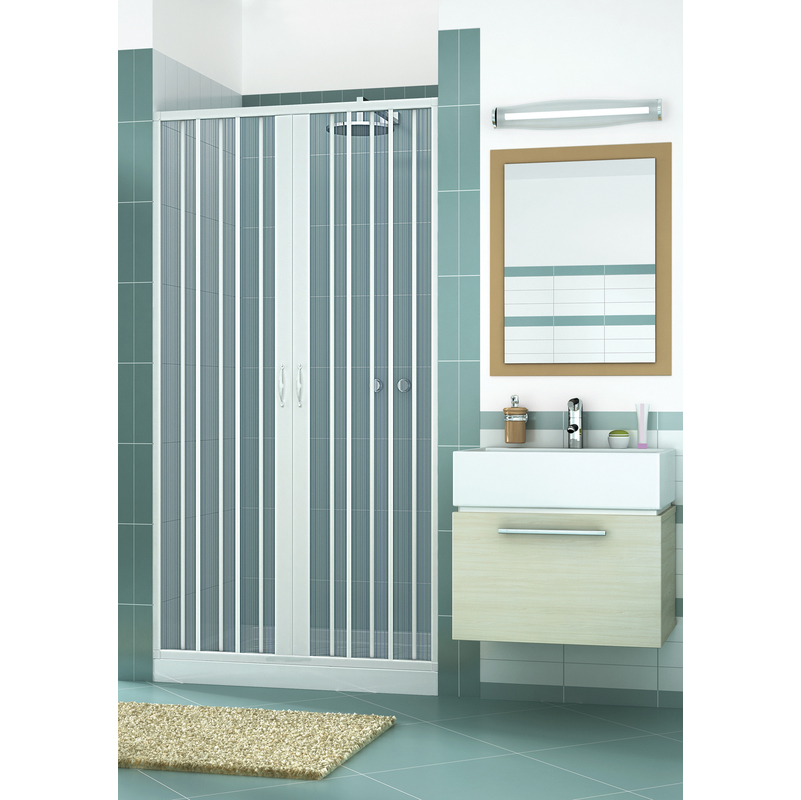 Folding shower door
A folding door can be seen as a bathroom accordion! Very popular a few years ago, it is often used in combination with a small shower tray or in integrated showers. If you don't want to go full-on retro, choose a door with a modern frame design!
---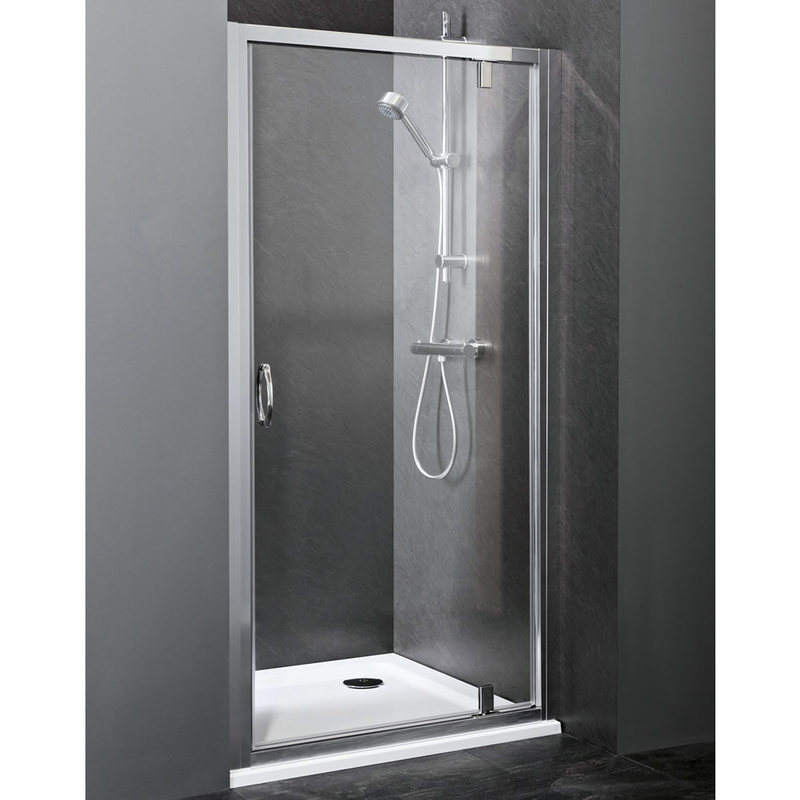 Swivel shower door
The swivel door is a compromise between sliding and swing types, protruding equal amounts inside and outside the shower. Convenient in a cramped bathroom!
---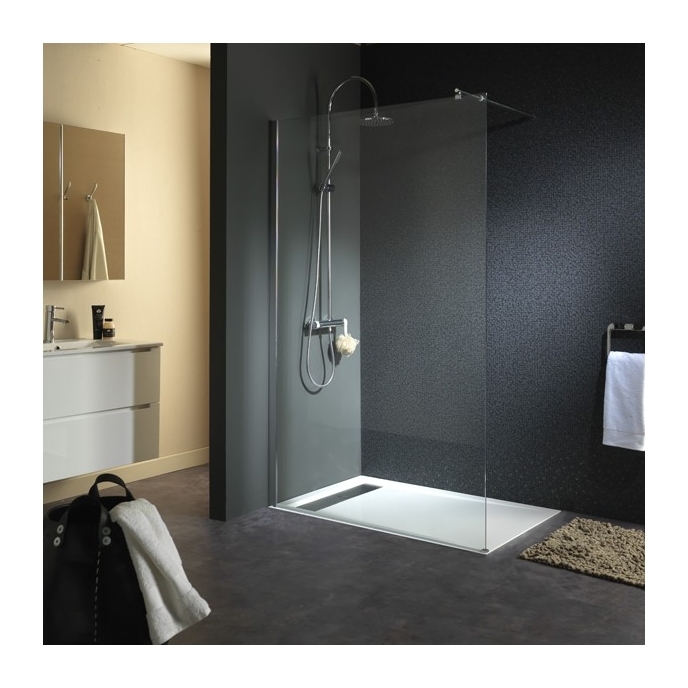 Fixed shower wall
A fixed shower wall only works in rectangular showers, where it provides great ease of access as one end of the shower is left open. It gives your bathroom a sleek, stylish look. Care must be taken over dimensions, so as to protect against splashes without blocking access.
Explore the ManoMano catalog
Fixed shower wall
Shower doors and walls: what materials to choose?
---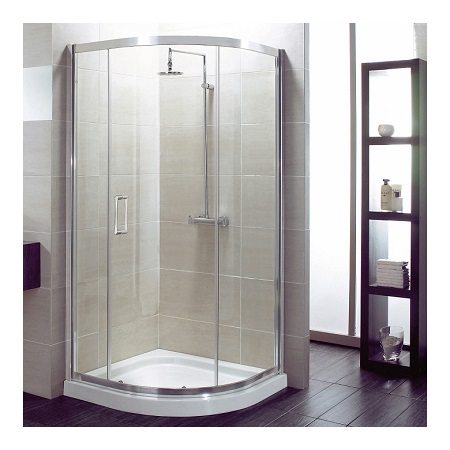 Glass and acrylic are your two options for shower door and wall materials.
Glass
Glass is the more classic option; as mentioned above, only safety glass can be used in this context. This means that the thickness and treatment must be suitable for domestic use (min. 3mm, max. 8mm). That might sound like a lot, but it's well worth having a margin of error. Imagine the wall smashing to pieces when your youngest goes in with his favourite truck!Pay attention to the weight as well, because a piece of glass gets heavier the thicker it is - choose your rawlplugs carefully. A glass shower wall can be totally transparent to give a real sense of space, with silk-screened patterns for a little more privacy or totally opaque for the more self-conscious among you.
Acrylic
Acrylic glazing is more economical but less durable over time. It's often more sensitive to limescale as well.Advanced tip: it's also possible to put up a fixed wall out of glass tiles, also called glass bricks. Only take this on if you're a seasoned DIY-er because it requires some masonry work!
Door and wall edges
One last point about materials, you can choose what kind of finish you'd like your frames to have. This leads to some quite dramatic price differences. The most upmarket option is an aluminum finish with its chic, modern look.
---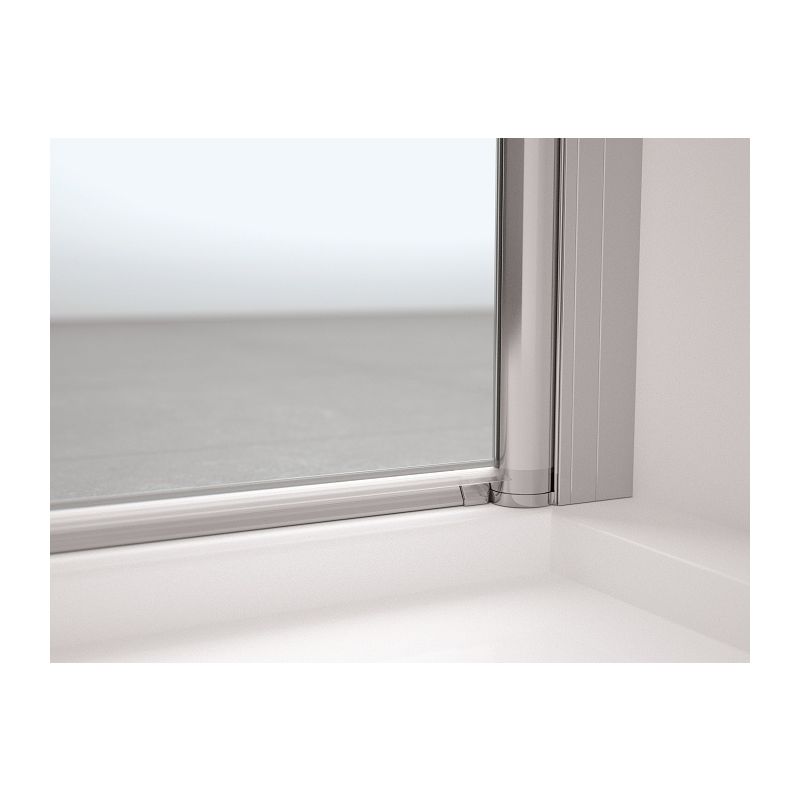 A mid-range alternative would be a chrome finish, but to keep it looking its best requires a seriously houseproud homeowner!
Finally, PVC edging is the most economical option and can be an attractive choice since it's available in colours similar to metal. White and black finishes can also be had if you want a very refined look to your shower frame.
Explore the ManoMano catalog
Glass bricks
How to clean shower door or wall glass?
The million dollar question: how do you maintain your shower glass?If you're daunted by the prospect, comfort yourself with the knowledge that odorless white vinegar and a sponge can work wonders!
---
It's up to you not to allow the limescale to collect over time by cleaning your shower door and walls regularly.The glazing, whetheracrylic or safety glass, requires a minimum level of maintenance.If you don't want to give yourself lots of work to do, you can get stain-resistant and anti-limescale treated glass to avoid your beautiful bathroom being marred by such unwelcome additions. A household must!
Final advice on choosing your shower door and walls?
---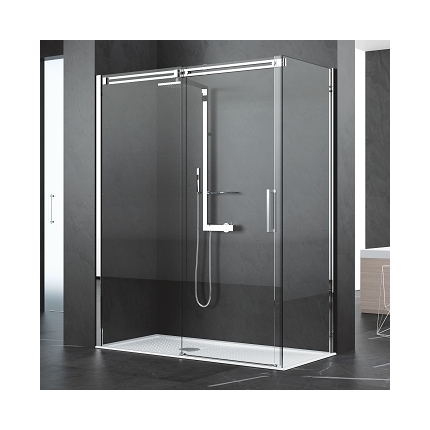 The type of shower door or wall you choose will depend on the layout of your shower, the space available to you and your personal preferences.
The choice of materials depends on your requirements, your budget and the type of door or wall you've opted for.
Dimensions are variable and must be based on the existing size and shape of your shower.
After that, it's just a matter of installing your door or wall!...
Learn more about bathroom renovation...
To find out more about bathroom renovation, follow our editors' advice and check out their other guides:
How to choose your spa bath?
How to choose your bathtub?
How to choose your shower cubicle?
How to choose your electric towel warmer?
Guide written by:
Julie, Interior Designer, Manchester, 22 guides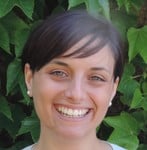 After years of DIY, renovation, designing, I decided to turn my passion into my career. Starting in 2006, in the South-West, I helped people with renovation or contruction projects. My expertise and my curiosity led me to look further into innovative ideas for myself and my clients. Indeed, to live your passion is also to transform the space you live in and the objects you use daily. My family love my creations and ideas that I bring into their lives! My favourite thing to do: use colour to brighten up interior space. But also tips to hide away clutter. Your home is just never big enough, is it? It is thus a great pleasure to share my tips with you, so that you also can take as much pleasure as I do when starting up your next project!  
The products related to this guide