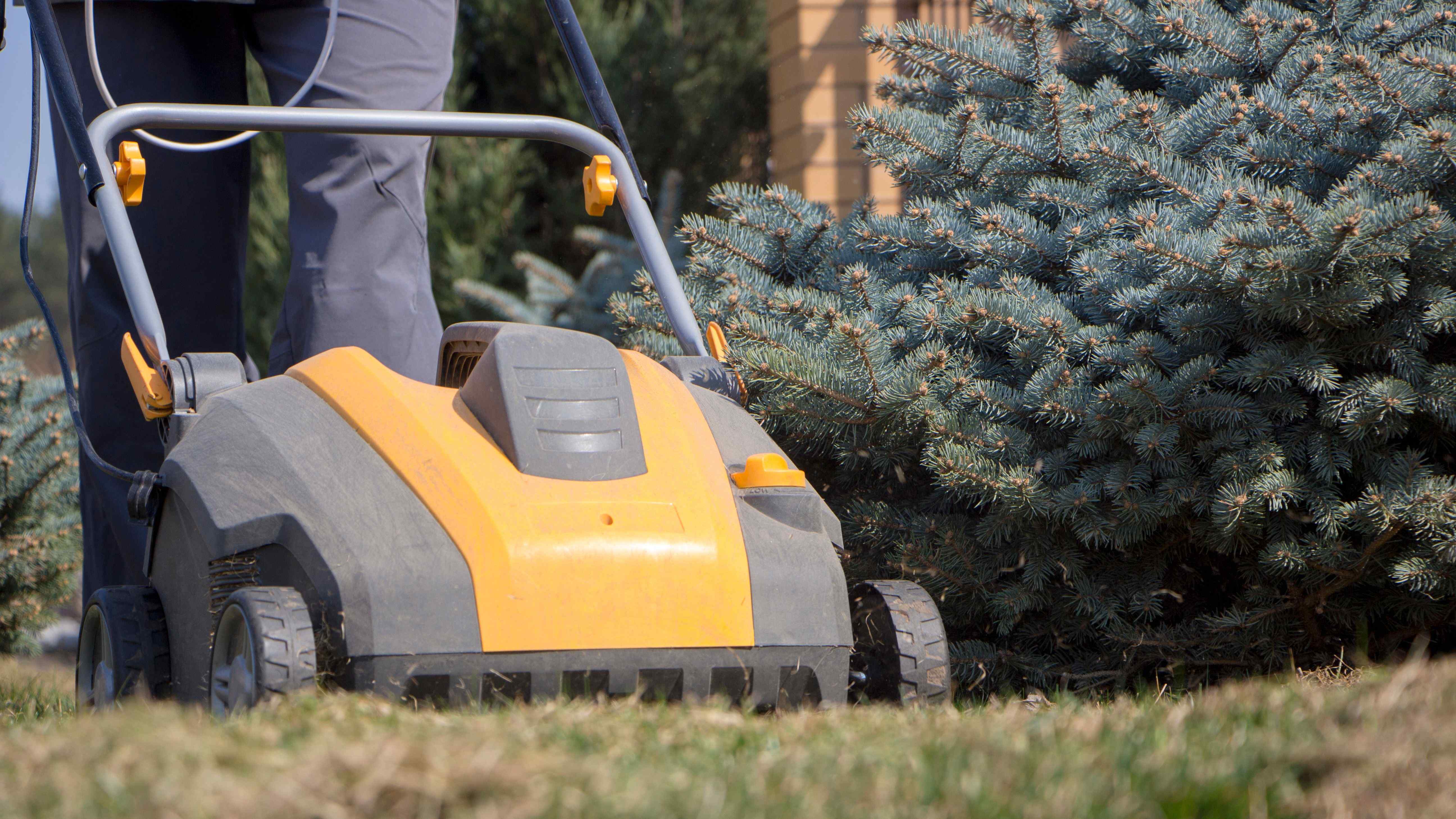 Scarifier buying guide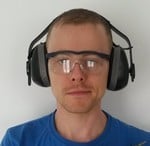 Guide written by:
Arnold, Researcher / handyman, Birmingham
10 guides
A scarifier, or dethatcher, uses blade or tines to clear your lawn of lichen, moss and grass clippings and inject air into the soil in the process. Whether you go for a hand, electric or petrol model, a scarifier will keep your lawn tidy and growing at a healthy rate. Read on to find the right scarifier for your lawn.
Choosing the right scarifier for your garden
Got less than 100 m² of lawn to take care of and don't mind a bit of hard work? Go for a hand scarifier. These tools look just like rakes and are inexpensive and environmentally friendly. However, you will need to sweep up the moss using a grass broom and bin bag.
Does your lawn stretch over 300 m²? You'll need a low-powered electric scarifier with a collection box.
If your garden measures 300 to 500 m² and you have a power source nearby, the best option for you will be an electric scarifier with an extension cord and a power rating of around 1500 W. A collection box generally comes as standard on these models (fortunately enough!).
Got over 500 m² of lawn to care for? Go for a petrol-powered scarifier with a cutting width of around 42 cm to prevent you from having to make too many trips back and forth. However, if you are not keen on the idea of caring for the engine, go for an electric model.
What is a scarifier?
---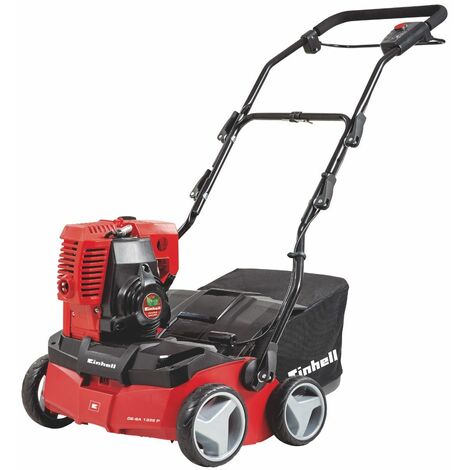 A scarifier looks more or less like a lawnmower – and for good reason, since it is a lawn-care tool, after all!
These machines work to remove a build-up of vegetation from the surface of the soil. This layer of organic matter is known as 'thatch'.
A scarifier has four wheels, a handlebar, a deck that covers and protects the engine or motor, and rollers which are equipped with blades used to send moss, dead grass and other vegetation into a collection box.
When is the best time to scarify a lawn?
---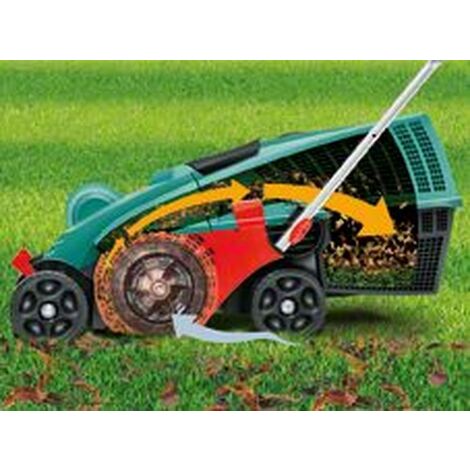 Over time, dead leaves, moss, roots, cuttings and other plant debris can build up over your lawn. All of this matter accumulates and can end up stifling the soil which, in turn, can increase soil acidity levels. For this reason, it's a good idea to use a scarifier from time to time to help inject air into your lawn and keep it looking healthy.
Even if you keep on top of maintaining your lawn, it's still wise to use a scarifier at the following times:
after the first mow in the springtime to help clean up the grass;
in the autumn, to help strengthen the soil and get rid of dead grass.
Explore the ManoMano catalog
Scarifier
Why scarify your lawn?
---
Vegetable matter such as moss, lichen and dead grass can prevent the soil from getting the nourishment it needs from the vital elements (i.e. water, sun and air). Scarifiers help to clear this layer of excess plant matter.These machines are designed to help the soil breathe properly and, once the tracks have disappeared, your lawn will regain its lush appearance. Despite the fairly barbaric name, the process of scarifying is actually a great way to aerate the soil and enhance lawn growth!
How does a scarifier work?
---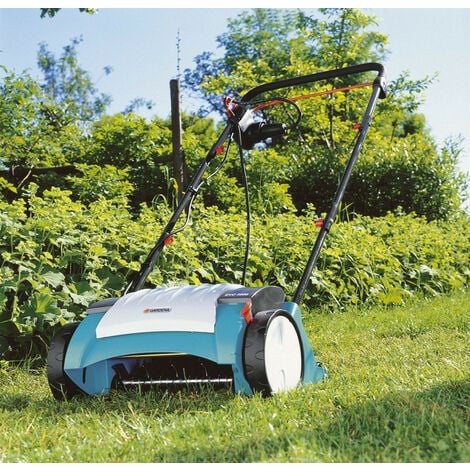 Lawnmowers play an important role in the life cycle of a lawn, but they do not eliminate matted dead and living grass shoots – that's where a scarifier comes in.
A scarifier resembles a small lawnmower except that, instead of a spinning blade, it features many small tines or blades. Mounted on a rotating roller, the blades are designed to cut just a few millimetres into the soil.
The tines are designed to rake the lawn surface and remove thatch.
The blades are designed to cut through thatch and into the soil.
A scarifier may feature tines or blades, or both. Some scarifiers are even designed to collect the dead plant matter in a collection box as they go, just like a lawnmower.
Petrol, electric and hand scarifiers
Hand scarifiers
---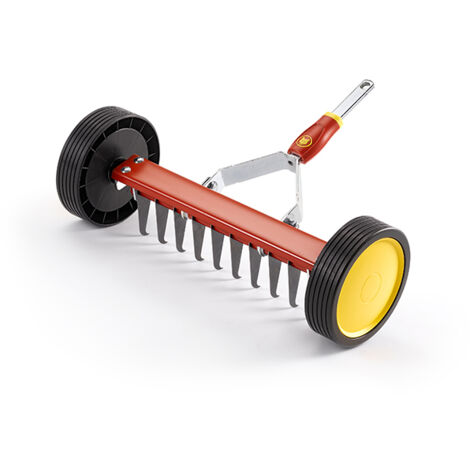 Hand scarifiers look a bit like a rake. They may or may not be equipped with wheels. If they do have wheels, they are designed to be pushed over the lawn; otherwise they have to be pulled. Quiet to use, hand scarifiers do not feature a collection box and you will have to pick up the plant waste by hand. These models are generally only recommended for use on areas measuring up to 100 m², but, of course, the choice is yours!
Electric scarifiers
---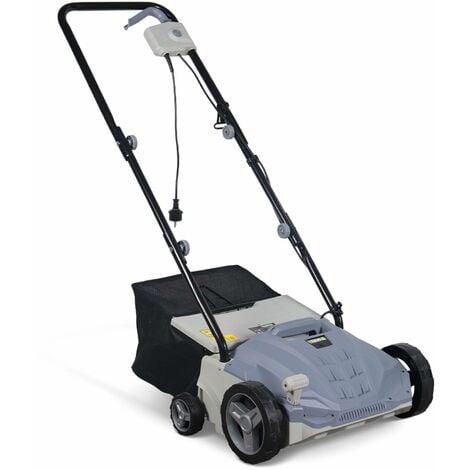 Electric scarifiers are perfect for lawns measuring around 100 to 500m². They require little maintenance beyond cleaning the cutting elements. Electric scarifiers create minimal noise and can feature a power rating of up to 1800 W. They may be equipped with tines, blades or both; the blades can be lowered to cut into soil as well as through thatch.
Petrol scarifiers
---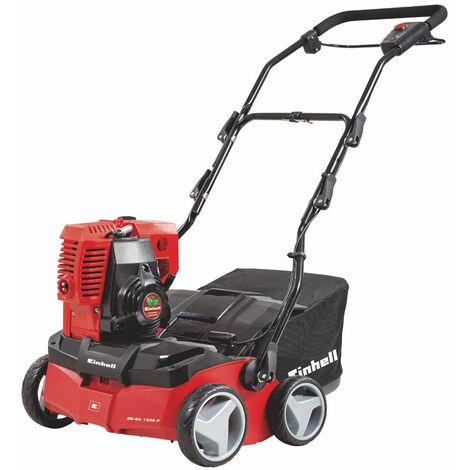 Petrol scarifiers are ideal for lawns stretching over 500m². They are noisier (meaning you'll have to wear hearing protection) and they do require more maintenance (changing oil, spark plug, filters, winter storage etc.). These machines feature a 4 stroke engine that will vary in terms of capacity and may be rated in watts or horsepower (HP) . The more powerful the engine, the less it has to work.
Explore the ManoMano catalog
Electric scarifiers
Scarifier: blades vs. tines
In short, a scarifier with blades will cut up moss and dead leaves before collecting them in a collection box like a lawnmower; a scarifier that only has tines (such as a hand scarifier) will simply remove the top layer of moss and leave it in place on the lawn.
Scarifier with tines
Sometimes referred to as detatchers, these machines are equipped with tines that are used to clean the surface of your lawn. They are only really recommended for use on lawns measuring less than 300 m².These machines are generally equipped with an electric motor with a power rating of around 600-750 W.
Scarifier with blades
Blade scarifiers are designed to cut into organic matter and the soil, collecting plant debris and weeds as they go.More powerful than machines equipped with basic tines, you'll expect to see around 1000-1800 W; the engine capacity of a petrol scarifiers will be around 144-160cc (or 1.8 to 5 HP).
Features of a scarifier
n addition to weighing up the size of your lawn, you will have to pay attention to a few features when choosing a scarifier.
Tines or blades
---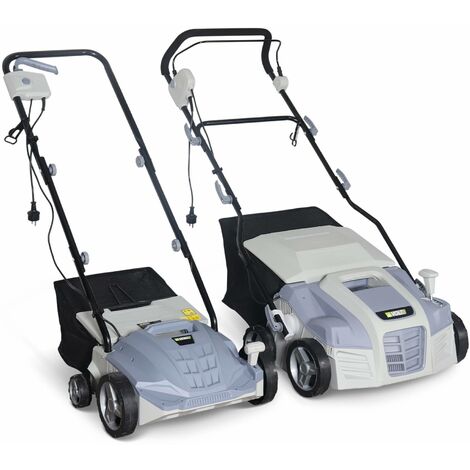 Basically, the more tines or blades, the better! A scarifier will usually feature 24-48 tines or 14-20 blades. The quality of the tines or blades depends mainly on the material they're made from (stainless steel, tempered steel, etc.). Some tines can be individually replaced.
Cutting depth
Scarifying is only really intended to cut to a depth of a few millimetres and your blades generally won't ever have to cut more than 5 cm into the soil. Most of the time, the cutting depth can be adjusted and you will usually have a choice of three settings.
Cutting width
If you've got a large area to cover, remember that the cutting width of your scarifier will really add up! Opt for a larger cutting width to cut down on the amount of times you have to go back and forth.
User comfort
Ideally, a scarifier should have an adjustable handlebar to match the user's height. Ergonomic handles are also always more pleasant to use. The weight of the machine may also be important to you, though this usually depends on how powerful the scarifier is. You may also want to look out for the volume of the collection box which will determine how often you have to empty it.
How to scarify safely
---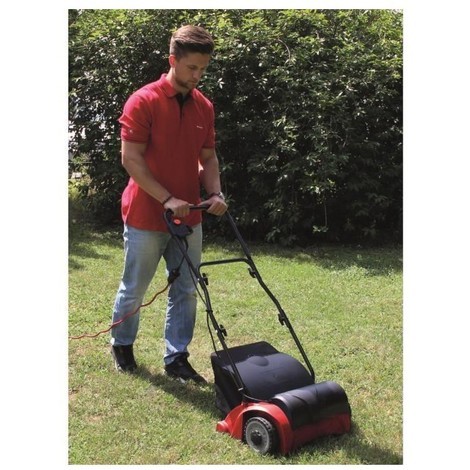 Pay attention to your surroundings when using a scarifier as debris can get thrown around (you might want to warn your partner, kids and pets in advance)!
Before you start, go around the garden and pick up any dog toys or fallen branches that may be lying around.
If your lawn is on a slope, work horizontally instead of climbing up and down (just like using a lawnmower).
Maintaining a scarifier
The tines or blades of your scarifier must be cleaned after each use. To do so, wear protective gloves and make absolutely sure that the machine is unplugged and switched off.
Tips for using a petrol scarifier
---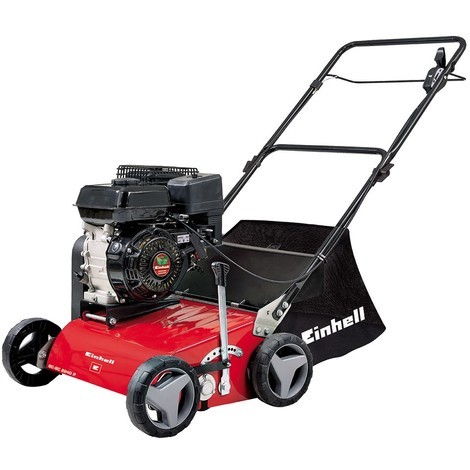 Do not smoke when cleaning or filling the oil tank.
Disconnect the spark plug before attempting any repairs.
Use a funnel to fill up the machine.
Check the oil level and drain regularly according the manufacturer's instructions (drain after the first 20 hours of use).
Clean the air filter and spark plug (every 25 hours of use) and check the gap between electrodes.
Guide written by:
Arnold, Researcher / handyman, Birmingham, 10 guides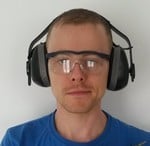 A chemist by training and a self-taught handyman, I work in the pharmaceutical industry. As a young dad of 36 years, tinkering is like breathing to me: in short, I am a jack-of-all-trades. To my credit, I have already completed 5 kitchen installs, a renovated apartment, and an extension on my own house (for financial reasons, my wife and I have chosen the closed-cover option for wooden house extension). Over the last three years I have done everything: insulation, plasterboard, electrical, patching, painting, parquet, dressing, bathroom, tile...in short, 60 m2, made entirely with my own two hands. Fortunately, I have my own personal decorator. I don't worry about styles and colors. As they say: happy wife, happy life. My motto: good tools and good products are half the work, the rest is patience and meticulousness. To your keyboards. The good advice is here.
The products related to this guide