Sander buying guide
Guide written by: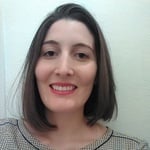 Pauline, Self-taught handyman, Leeds
51 guides
Do you want to refinish a damaged parquet floor, repaint your kitchen furniture, or sand your doors? For every problem, there is a solution! Discover the prowess of a belt sander, the advantages of a vibrating sander, or the advantages of an eccentric sander. Let's go!
Important features
Power
Plate shape
Sanding motion
Type of work
Which sander for which task?
Take on heavy duty tasks like
sanding shutters
with a
belt sander.


Curved shapes are sanded with an
eccentric sander
or an
orbital sander.


Sanding up high
is done with a
wall sander
or a
giraffe sander
and the Parquet flooring with a parquet.
Finishes? A
vibrating sander
is the tops!
Why choose a belt sander?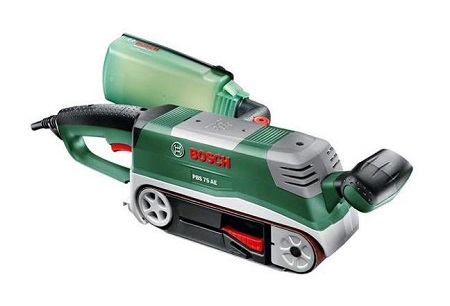 A
belt sander
is used for
coarse sanding
(parquet, joists, trusses, etc.) and only from front to back. It consists of
two parallel rolls
on which a strip of
abrasive paper
is attached.
The belt sander is
powerful
and
noisy
, it should be used with both hands as it weighs between 4 and 8 kilos and raises large clouds of dust! This sander will be your ally for
finishing
wood
floors
but you can also use a
parquet sander
that will offer better performance.
For example, it takes
3 passes from the coarsest to the finest grain
, not to mention the edges.
What is an electric file?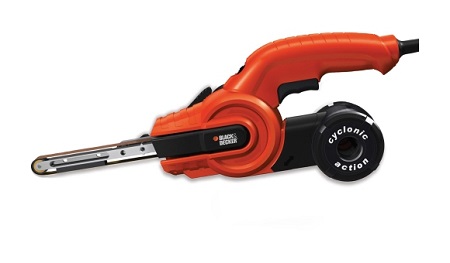 In short, an electric file is a fine grain belt sander intended for use with hard to reach corners and depths.

The electric file is lighter and more manageable but should be saved for precision work rather than large projects.
Why choose an eccentric sander?
For coarser work and for pre-finishing. Thanks to its
turning plate
- up to
15 000 rpm
, enough to take you for a spin! - the
eccentric sander
is suitable for
flat
or
curved
surfaces
and offers high-quality results.
Professionals and
sanding
crews general prefer
compressed air
sanders, models specially designed for
regular, long-term work
.
What is an orbital sander?
Basically, the
orbital sander
is an eccentric sander with a swash plate.
The advantage? With the combination of two movements,
rotating and oscillating
, it's more efficient and versatile.
The
orbital sander
is particularly suited for coarse sanding and
pre-
finishing. Pneumatic models are also available for the pros and the sanding enthusiasts! I love it!
What other functions for disc sanders are there?
Disc
sanders (eccentric sanders and orbital sanders) can also be used as
polishers
. To do this, replace the abrasive paper with a
polishing foam
or
disc
. Be careful to match the diameter!
For those of you who only want to polish, find a
polisher
instead!

For geometry aces: Disc sanders are unsuitable on angles.
Vibrating sander: the ultimate sanding machine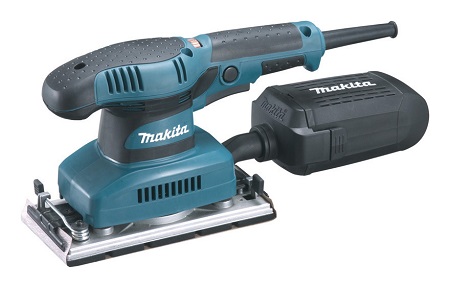 Without a moment's hesitation!
Light weight and
reasonably powerful
, the
vibrating
sander
vibrates for the user's greatest enjoyment!
Its
rectangular tray is
suitable for large surfaces while the
triangular vibrating sanders
will be able to access even the
sharpest
angles.
Suction sander: useful option or not?
On vacuum sanders, the
vacuum tube is connected
. You have to check that your tip is compatible with the intake system.
If you work alone with a volatile or dangerous substance, a
vacuum sander
is recommended in addition to wearing protective
respiratory equipment
.
The work surface remains clean and at the same time, the risk of inhalation and respiratory problems is reduced.
Especially suitable for sanding of harmful materials or working in enclosed spaces
.
What is the wall sander and the giraffe?
The
wall sander
is specially designed for
vertical use
. Its true value is demonstrated working on arched doorways between two rooms. Its weight is adapted to suit its use, between
2.5 and 5 kilos maximum
– this provides a great opportunity to boost your endurance!
Some wall sanders have a
telescopic
pole
to save you having to work on a
step or stepladder
, which has earned them the sweet nickname of
giraffe sander,
because of their long neck!
Attention:
the total weight can go up to
12 kilos
. Just look at this as an opportunity to combine bodybuilding and DIY! Perfect for
sanding plaster and joints
.
Be careful never to press the tape and opt for a
suction system combined with anti-fouling paper
.
Does power matter in choosing a sander?
This is the type of sander that is most important as each appliance is used for a given task and a specific material.
There are models that require less than
100 Watts
and others that require more than
1200 Watts
!
Remember that the
finer the work, the less powerful or heavy the sander needs to be
.
The number of revolutions per minute is also a good indicator and a good point of comparison when making your selection.
What options are there for sanders?
Checklist of things to consider:

Suction or Filter Cassette?
For larger areas, use a vacuum cleaner. On a vacuum sander, be sure to see if the extraction case can be easily removed for optimum cleaning. The plastic box eliminates the need to buy disposable bags, be eco-friendly.
With Electronic Dimmer?
Very useful for all types of sanders. The low speed allows for finishing work on hardwoods and metal, the speed can also be put all the way up for roughing up a surface.
With Anti-Vibration System?
Similar to a shock absorber, the anti-vibration system offers comfort during use for easy and even sanding.
With or Without Iron Blackening?
This is more of a concern for professional sanders, the models without blackening benefit from less energy consumption, less engine wear and longer life.

Wired or Battery Powered?
Undoubtedly, the wire sander allows for much longer work. As far as batteries are concerned,
Lithium-Ion
is the best (charging in 1 hour), it's recommended that you buy them in pairs.
Battery
sanders, however, remain under-represented by comparison.
Sander: tips and tricks to know
The abrasive you use is just as important as the sander itself: Carefully choose the paper that best suits your task to achieve the desired result.

Keep the sander moving along the surface as you work, otherwise, you are sure to miss a spot!
Get your goggles ready, hit the power, and sand!
Learn more
Additional information on sanders can be found below:
Did you find this guide helpful?
Guide written by:
Pauline, Self-taught handyman, Leeds 51 guides écrits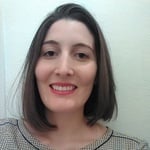 With a handyman-father, I grew up with the soft sound of the sander and hammer on weekends.
I am both manual and cerebral (yes, it is possible.), I learned the basics of DIY and the customization of furniture because I was passionate. The salvage mentality is a true way of life that allowed me to know how to use all the tools and products needed to give something a second life, from sander to varnish.
I have two favorite activities: the transformation of old furniture and decoration tips. I am always ready to lend a helping hand to revamp a table or to restore a mirror that was intended for the trash that will become a friend's centerpiece.
I'm convinced that it's possible to reinvent an interior by small, regular modifications, I constantly research low-cost, test ideas.
The products related to this guide