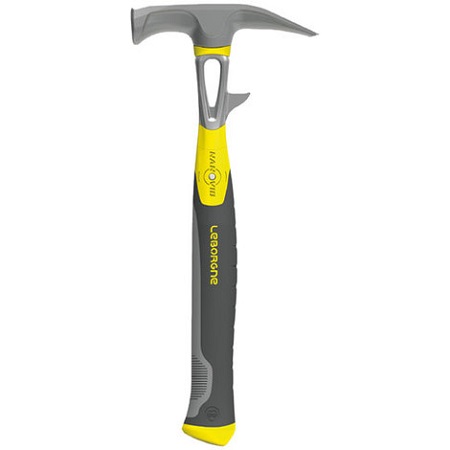 Roofing tools buying guide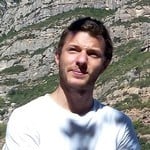 Guide written by:
Lucas, Antique wood-worker, Gloucester
27 guides
Want to renovate your roof or gutters? With tiles, slates or even stones? You'll need to equip yourself accordingly! From the all-important roof ladder, to the zinc lover's soldering iron, passing by the bossing tool and the roofer's anvil, this article is here to help!
What is the difference between the roofing and soldering?
---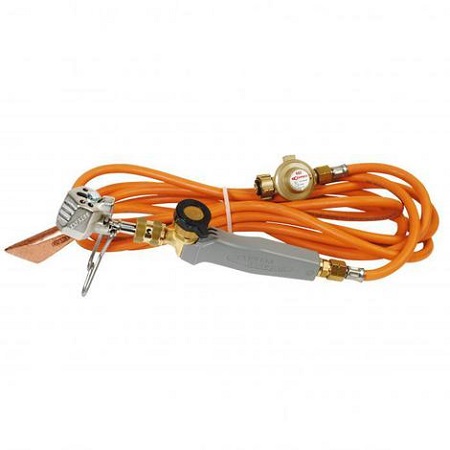 Roofing actually combines several trades. For the novices' sake, we will quickly summarize their roles in order to be in a better position to choose the right tool. You do not necessarily need a bossing tool to replace slates for example!

Although a single person, the roofer, can usually manage all the roofing work; it can be divided into three more specific categories:
The roof's appearance: a cracked tile, a window frame to replace... these are the actual roofing jobs. Always remember, your roof's first purpose is not its aesthetic value. It is primarily used for waterproofing your home, so do not put off this type of problem or things can get flooded very quickly! 
The roof's waterproofing and finish: a gutter in need of installing, heaps of waterproofing... these are generally assigned to fans of the soldering iron and zinc! They are called solderers.
The roof'sframe: generally handled by a carpenter unless you are a real pro with the circular saw!
Explore the ManoMano catalogue
Circular saw
What are useful tools for roofing work?
---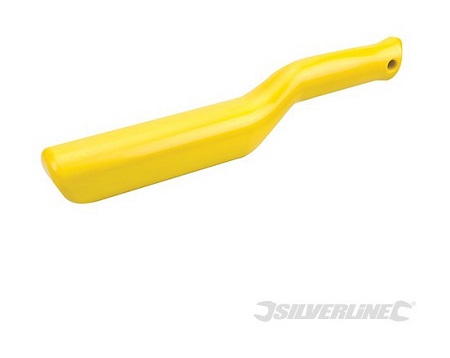 Let's take a look at the roofer's ideal toolbox to cover all types of jobs!
The roofing ladder: this is the preferred tool for working safely and efficiently. Do not skimp on this investment as it is of great importance for any and all work to be done on your roof! Here a few factors to know before choosing:
The composing material may be wood or aluminum. Please note that wooden ladders are often more affordable and are ideal for the occasional job;
Available length ranges from 2 to upwards of 7 m. For this product, everything is based on the roof on which you want to work;
There are models with different features. Foldable, to save space, equipped with wheels for easier mobility, or with a roof hook - it fixes the ladder to the roof in order to be perfectly secure. Some models are even flexible, specially conceived for a particular form of roofing. Above all, take your time and choose wisely! If you already have a ladder, the addition of a roof hook is possible depending on the model! Finally, always remember to use your safety harness before any aerial acrobatics!
The roofer's anvil is very useful for cutting or slicing your slates while on the roof. There's not a lot of choice with this product, it can either be straight or curved.
The roofer's hammer: your best friend on the rooftops! It can be used to cut slates on the anvil, make holes, nail down the slates, and remove nails. The main factor to consider is whether you are left-handed or right-handed (rather easy!). Prices for this product tend to rise quickly!
The slate clamp: once you try it, you can never go back. It allows you to cut your slates perfectly straight. It is also used to shoulder - or cut the slate's upper half at a 45 ° - and to pre-punch holes in them. To be sure of your choice, always look at its maximum cutting capacity, which will dictate the possible width that it can slice. Finally, it is practical to be able to replace the hole puncher and the blade in case of wear.
The crowbar: rather easy to choose, the models are all rather similar. A lightweight model is practical and some are even equipped with a scraper on one side - to extract the nails with even more ease.
Explore the ManoMano catalogue
Crowbar
What are some useful tools for working with lead and zinc?
---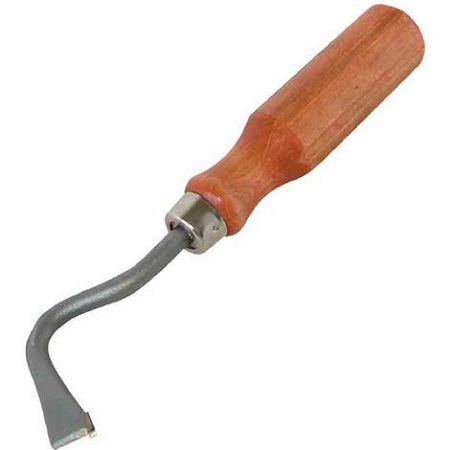 Let us now turn to the soldering. Here is a list of the basic tools to carry out your work.
A zinc claw: essential for correctly working with zinc, but no need stress over this choice, they are all the same!
Zinc Tracer: This handy tool helps you trace and be sure your sheets are perfect before working on them. Absolutely crucial! Yet again in this case, the choice is quite simple: the tracer's shape can vary but as long as it allows you to mould corners and straight lines, you will be living large!
The bending machine is a machine for manually folding zinc. Its a substantial investment but worth it if you have a lot of work to do. There are less expensive portable models available for purchase but they tend to have a lower bending capacity on some metals. For the top of the line models, prices can easily exceed 4 000 €. For this type of machine, you should pay attention to both the maximumsheet width and the maximum thickness it can handle.
The roofer's bat is used to push and mould lead or zinc sheets. It can be composed of high density plastic or wood - for the naturalists! It is available in several forms: rounded, straight or asymmetrical. Each one is designed to obtain the desired shape in the steel. Only you can choose which tool is the most comfortable for you!
The roofer's solderingiron: without it, no zinc work possible! A roofer's soldering iron consists of a handle, a tip and a heater. The principle is simple: the heater, reaching a very high temperature, will make it possible to attach the needed parts by adding a filler metal - usually a tin alloy. You must first decide on the type of soldering iron to use:
Cartridge-fed irons are more manageable but have a limited duration, the maximum being one hour on higher class models. They are however perfectly suitable for one-time use or in conditions that are a challenge to access;
Cylinder-fed irons are connected to bottles filled with butane gas. When dealing with these models, pay close attention to the weight - which can quickly become a burden - and the length of the gas pipe to allow you to be at ease when working. The length can range from about 5 m to upwards of 10 m! For an easy congifuration, go with a 3/8 e G connector, so you will always be sure to readily find this standard.
Many different types of bits exists, depending on the intended use. However, 360 °swiveling and tilting bits are most attractive for the added versatility. And if you work in a harsh climate, go for the turbo-bits, specially designed stand even the hottest heat! Careful though, these bits can not be modified! Bonus information: check out irons equipped with the piezo automatic ignition system! Its specially adapted hose can be bent on the handle's side, matching your movements and making your life easier, all the while avoiding any damage the hose. It can even be clipped to your belt for quicker access!!
The sealing soldering iron: as before, it works in combination with a regulated cylinder or with a cartridge. However, it is used for sealing work, such as bituminous sheets. It has two components:
The handle: equipped with a stand for resting, it can be composed of metal or alloy for an increased comfort level;
The spear: composed of the barrel - basically the machine's stem - which is selected based on its length and the collar. The collar is defined by its diameter - ranging from 40 mm to more than 70 mm - it determines the tool's. Lastly, the collar comes in either titanium or stainless steel.
Suggestions for tools and equipment to help out?
Of course! Here's an overview of different tools that are not indispensable but which will sure make your life easier!

A tool belt/nail belt : to be able to admire the landscape on your roof without getting down all the time, it's essential for storing your nails, hammers and other small tools! Look out for the number of pockets, the location of the hammer loop (right-handed or left-handed), and the material - nothing is sturdier than leather or cow-hide.
A nailer: it can be pneumatic, gas, electric or battery - the battery-powered being perfect for maximum maneuverability but more expensive! Make sure that the nails' length is correctly adapted for the job requirements: for framing jobs for example, more power is always better!
The inclinometer: used to indicate the degree of slope and can be vey useful for roofers!
A slate cutter: intended for professional or daily use, this machine is mounted on the roof and allows to accurately and quickly cut your slates. Two things to look at: the cutting length and the maximum cutting capacity, ie the thickness.
You have now gone over all the tools needed to become an expert roofer and even better, you now know how to choose the right one, so there is no reason to put off that work any longer!
One last important rule: above all, cover yourself and always wear a correctly configured harness!
Explore the ManoMano catalogue
Harness
More information
For passionate or novice roofers who are still curious, follow the links below for roofing-related accessories, advice from our editors and more helpful guides:
How to maintain and protect your roof?
How to choose your ladder?
How to store your tools?
How to choose your fasteners?
And to work safely:
How to choose your protective gloves?
How to choose your safety shoes?
How to choose your protective eye wear?
Guide written by:
Lucas, Antique wood-worker, Gloucester, 27 guides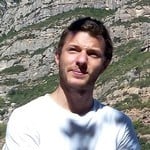 After some time busting my hump at construction, specifically at renovation, painting, carpentry, laying kitchen and bathroom tile, I decided to get my degree as a Carpenter. And I did well because nothing is more pleasant than working on a timber frame or designing a wooden house. Everything about woodworking fascinates me, and building my own home in this material is one of my goals. I'm also a follower of construction tools: I love to learn about innovations, the way they're used, the tips and tricks, or the performances of each new tool on the market, whether it's for woodworking or not. I would be happy to advise you and help you with your choices. Happy Tinkering.
The products related to this guide