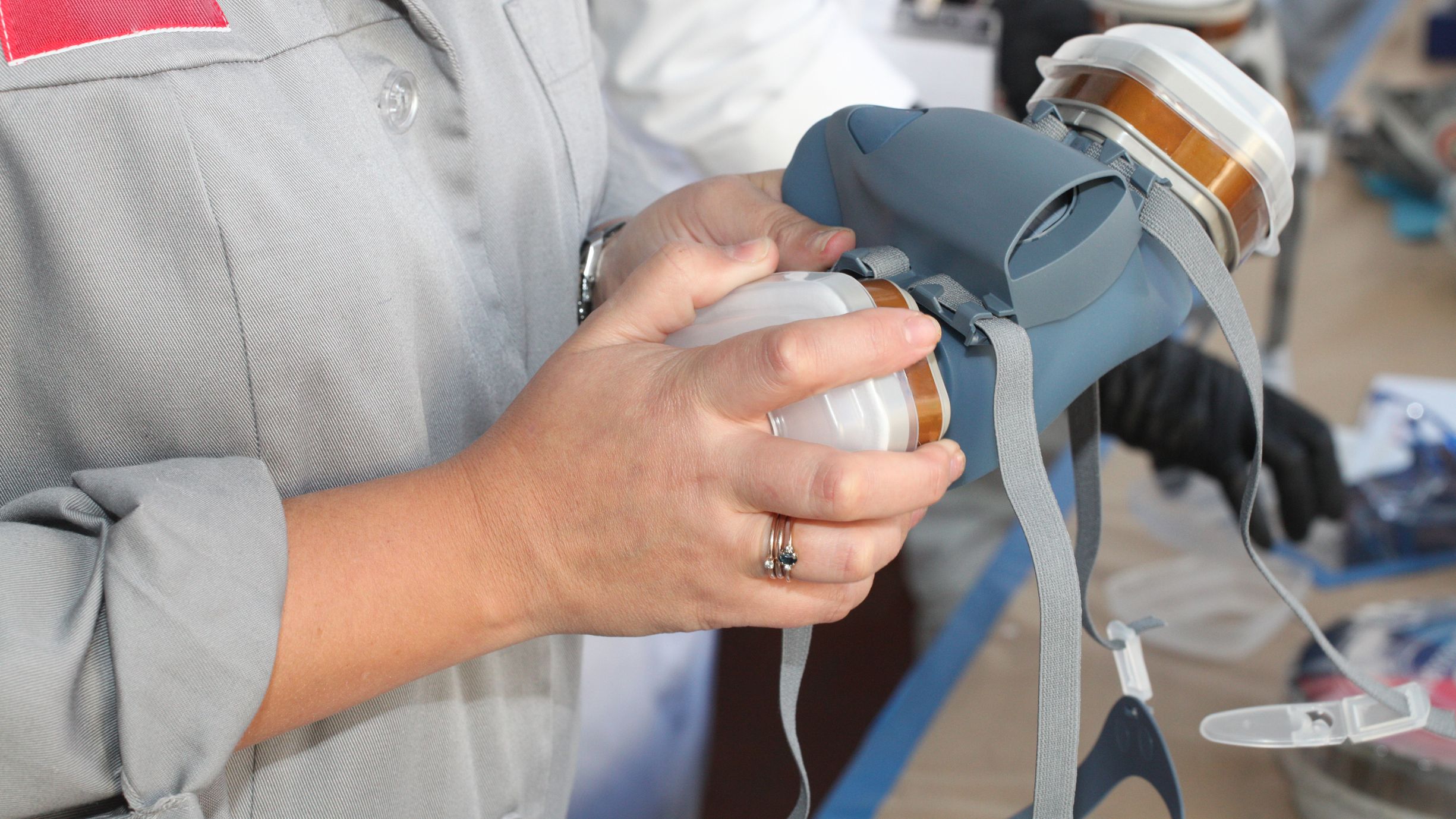 Respiratory protection buying guide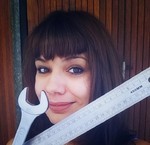 Guide written by:
Jennifer, Self-taught DIY enthusiast, Manchester
13 guides
Protecting your respiratory tract is mandatory, your choice is between disposable masks, cartridge half masks, and full-face masks. To protect against gases and dust choose a protective mask that meets controlled standards. A valve, filters, cartridges, FFP2 or FFP3: explanation to follow.  
Protective mask: which mask for what task?
---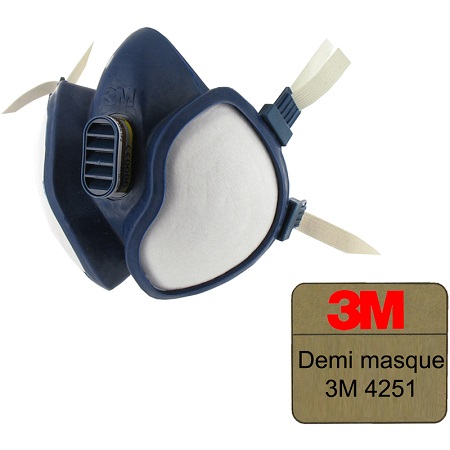 If you are preparing for Mardi Gras, choose a classic Venetian mask, it is always very tasteful.On the other hand, if you want to do some home improvement work, you should choose a protective mask that will keep your airways operational and healthy. For a simple and effective approach, find the DIYer inside you:
Weekend or occasional DIYer:  opt for disposablemasks, either foldable or not. Disposable masks are very effective at protecting you, cheap, and are often sold in bulk. No excuse now for your friends who come to help you with your projects, everyone gets a mask!
Regular DIYer:  invest in a halfcartridge mask. That way, you will always have it on hand and you will only have the refills to buy. The cartridges are different depending on the nature of your work so take note of the variety you are purchasing.
Your DIY enthusiast:  if you work like a pro, you should be protected like a pro. Go straight to the full face mask that will also protect your eyes to save yourself having to equip protective glasses as well.
Explore the ManoMano catalog
Protective mask
Protection mask: defining the standard and type of protection
---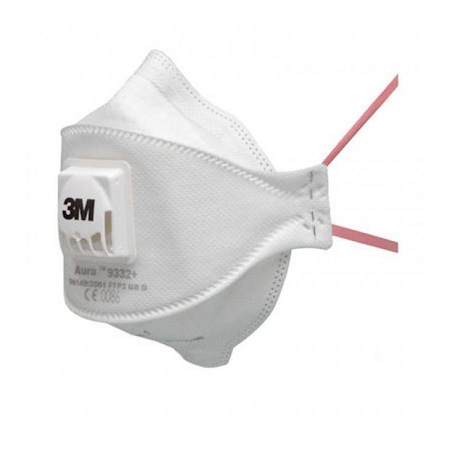 Protective masks must comply with the CE standard. If the logo is not present, go on your merry way. In addition, each mask has a precise function:
Protect yourself from dust and particles
But they can also have multiple or cumulative protections as on cartridge half masks. To find the type of protection of your mask, it is necessary to look at its reference number and/or its colour code according to Directive 89/686/EEC.But do not worry, to avoid having to remember all the codes by heart, you will find the function of your protective mask in its description.For the most courageous, and those who want to impress colleagues with their knowledge, we will nevertheless delve into the subject. We do not joke around with safety so think long and hard about your Personal Protective Equipment (PPE) needs.
Explore the ManoMano catalog
Personal Protective Equipment
Protective mask: a reference in the standards
---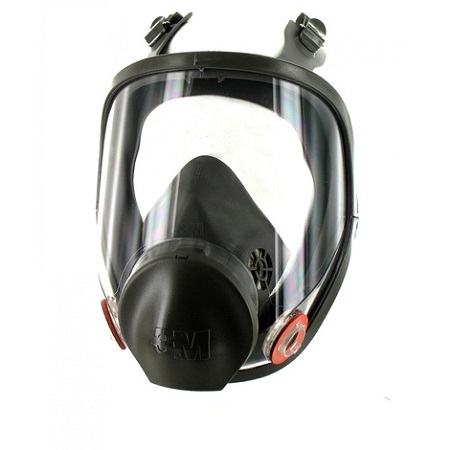 We are not going to lie, there are as many standards for masks and consumables for masks. However, it would be wise to look at a minimum of these three specific criteria:
The type of product you need:  disposable mask, cartridge mask, full face mask, etc.
Its effectiveness:  low, medium, or high efficiency
The type ofpollutant against which it is effective:  gas, dust, odours, etc.
These references translate into numbers, letters, and a colour code.
Protective mask: the reference for a disposable mask
---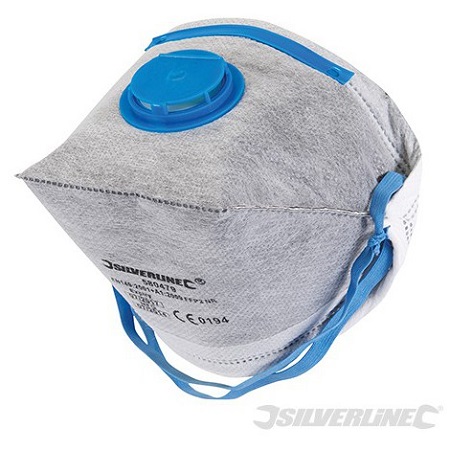 Disposable masks are referenced under EN 149 or EN 149 A1. According to the marks, the reference can be listed as EN 149: 2001 A1: 2009. Do not be afraid of these figures, we'll explain.
EN 149: 2001 indicates a disposable mask certified by the 2001 standard and A1: 2009 indicates a disposable mask that meets the new 2009 standard - a standard that requires the manufacturer to mention whether the mask is reusable or not.
Then, to meet the needs of every DIYer, disposable masks will have different functions and different degrees of effectiveness. And this is where our battle of references begins:
FF means that it is a Filtration Facial.
P corresponds to protection against Particles.
The figures 1, 2, or 3 correspond to the degree of effectiveness of the filtering power, whether low, medium, or high;
The presence of the letters S or SL means the mask filters either solids or solids and liquids.
For example, if you need to sand a piece of untreated wood or clean up scraps of coal, a disposable mask FFP1 (Facial Filtration, Particulates, Low-effectiveness) will suffice. On the other hand, if you need to replace the insulation in your attic and work with fibreglass wool, choose a mask FFP3 (Facial Filtration, Particulates, High-effectiveness) or FFP3SL (Facial Filtration, Particulates, High-effectiveness, Solids and Liquids) for maximum protection.
Explore the ManoMano catalog
Mask
Protective mask: how to choose a cartridge half-mask
---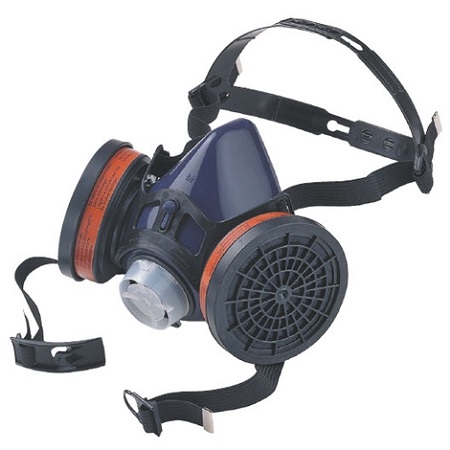 If you choose this type of protective mask, there are many standards.Each mask structure has a standard depending on its usefulness. For some protective masks, you will simply have to change the filter in the cartridge. For others, it will be necessary to change the cartridge entirely. And as if that were not enough, all the brands are not interchangeable, so it will be necessary to check the reference of the products that you buy.
Half-masks with cartridges still offer greater versatility than disposable masks. The purchase of your filters or cartridges is targeted according to your work and you can even use several types of filters in a single cartridge.Since we like numbers and letters, there are a multitude of references and standards to know:
NF EN 14387 is the standard for gas filters and combined filters;
NF EN 143 concerns particle filters;
NF EN 372 is a special standard (for pros) for protection against the specific compounds listed by the manufacturer and which do not belong to the first standard - EN 14387.
These standards are accompanied by one or more letters and one or more colours depending on the protection they formalise:
A-brown is organic gases and vapours - boiling greater than 65 °;
AX-brown is organic gases and vapours - boiling less than or equal to 65 °;
B-gray is inorganic gases and vapours;
E-yellow is acid gases and vapours - sulphur dioxide etc. ;
K-green is ammonia and amine organic derivatives;
SX-violet is specific compounds designated by the manufacturer.
And also:
The HgP3 and NOP3 filters are specific for Mercury vapour of nitrogen oxides. Each letter is followed by the number 1,2, or 3 and corresponds to its effectiveness
The particulate filters will always be white and designated by the letter P followed by the number 1,2, or 3. You can use them alone or in addition to your gas filter for optimal protection;
Mixed gas filters referenced with letters and corresponding colours. For example, the reference AB followed by its number of efficacy will have the colours brown and grey and will protect you from gases and vapours, both organic and inorganic.
Explore the ManoMano catalog
Cartridge
How to choose a comfortable protective mask
---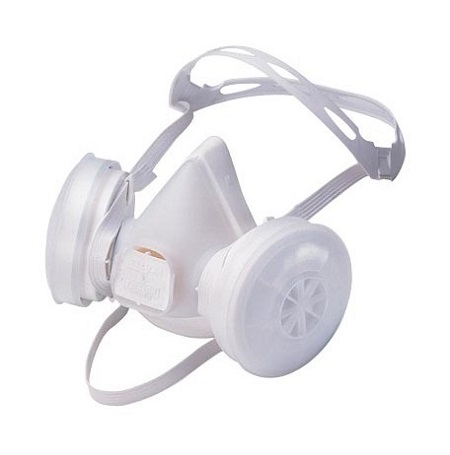 That's enough of the standards. In addition to the safety standards, comfort is a very high priority, you should have no excuse to not wear your mask. The mask should fit your face like a shoe to your foot or a glove to your hand.If the masks are of a single size then the fastener is elastic or otherwise adjustable.On the side of the cartridge half masks or full masks, you often have three sizes available, S, M, and L which correspond to Small, Medium, and Large. The ergonomics of the protective mask is made in such a way that you are not embarrassed to wear glasses and to keep the field of view free.Disposable masks are lightweight, so much so that we almost forget they're on. On the other hand, masks that do not have a valve can cause you to sweat because your breath will not be well ventilated.The half masks are also designed so that you are not crushed under their weight. The materials used are very often hypoallergenic, this ensures that you are safe even from your safety equipment.
Protective mask: other tips for choosing respiratory protection
---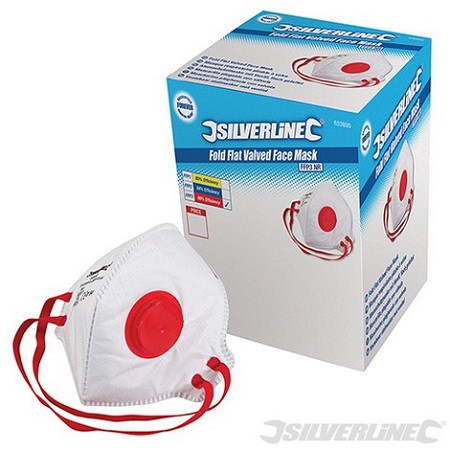 Again, it is very important to protect your respiratory tract with a suitable mask.For more information, it is recommended to consult an official website.If you do not really know what type of work you will be doing, do not hesitate to take Level 3 protections.That said, there is no need to become paranoid if it's just a bit of dust, a classic level 1 disposable mask will do the trick.To always work safely, to equip yourself with the different PPE, and to choose them well, read through the advice of our editors and look at their Guides:
How to choose your safety shoes
How to choose your protective eyewear
How to choose protective gloves
How to choose protective clothing
How to choose your anti-fall equipment
Guide written by:
Jennifer, Self-taught DIY enthusiast, Manchester, 13 guides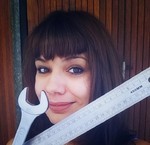 I didn't receive any special training, I learned everything on the job as it came up. And what a joy it is to be able to do little jobs around the house that we love so much. That is, until the moment we decided to move and had to do everything; from the floor to the ceiling, from the kitchen to the bathroom...In short, you become as good as a pros. So today, my friends don't hesitate to call me when they need help. And when you dip your toe in, there's no turning back. It's a true passion that drives us to take on the challenges, to have an idea in mind and see it come alive with just a few tools. And a passion is even better when you can share it. So, whenever I can give you a little advice, it's with great pleasure that I do it.
The products related to this guide