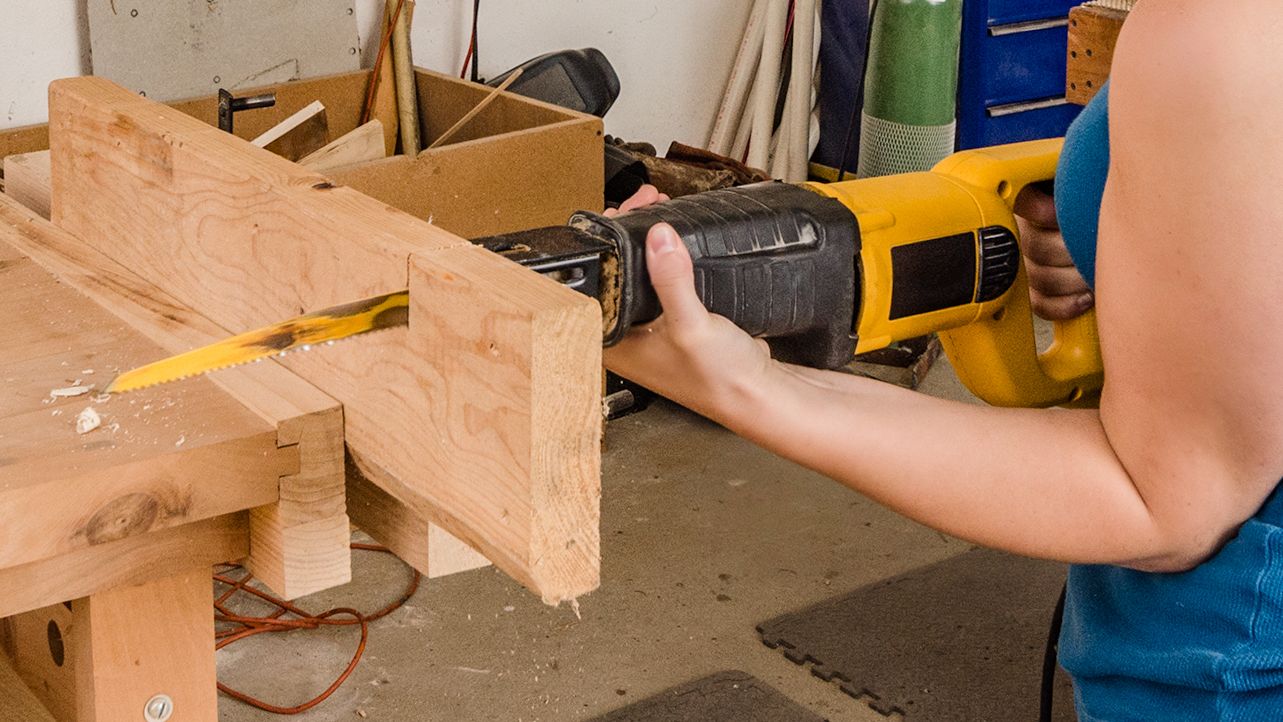 Reciprocating saw buying guide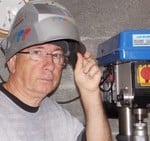 Guide written by:
Michael, Professional and passionate welder, Sheffield
74 guides
A reciprocating saw can be electric, battery operated or pneumatic and is in the same family of electric saws as the jigsaw. Used to cut wood, steel or plastic, the reciprocating saw allows for tough cutting. Its stroke, its depth of cut and its power are its main characteristics.
What is a reciprocating saw?
The reciprocating saw, is basically nothing more than a motorized power saw and is the all-purpose electric power tool par excellence. The wood saw, whose invention long predates civilization, has been the subject of countless versions with the addition of teeth adapted to all types of cutting. It is only in recent decades that a heavy-duty motorized version has appeared on the market.
The reciprocating saw has largely put a stop to unbearably long, manual woodworking chores, synonymous with inaccessibility, lack of convenience or danger. It offers exceptional user comfort which simplifies the life of any woodworker involved - carpenter, joiner etc. It complements the range of existing portable saws such as the circular saw or jigsaw.
Explore the ManoMano catalog
Wood saws
What can a reciprocating saw cut?
---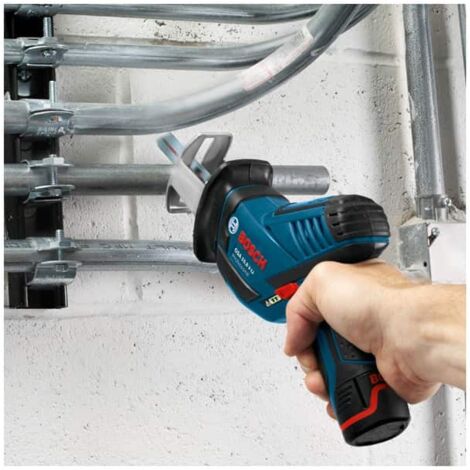 Deconstruction experts can only speak positively of this machine, without which many of the materials they work with would make their life very hard. The reciprocating saw can be used in places that are normally impossible to access and awkward positions. It is possible to tackle any material, no matter what, provided the correct blade is used.
Green wood, boards, plastic, PVC, PE, copper, steel, red bricks, cellular concrete, plaster and many other materials are no match for this highly effective tool. Its versatility is recognized and appreciated throughout many industries.
Motorization: electric or pneumatic?
Corded electric reciprocating saw
---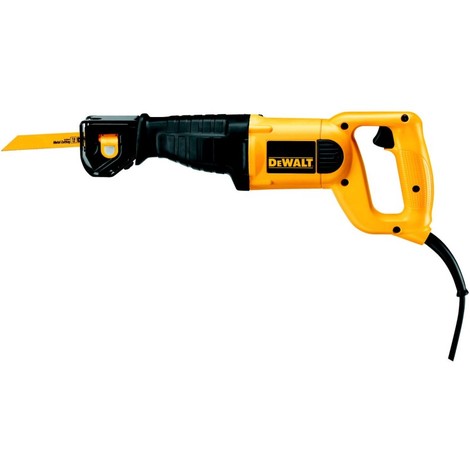 As always with corded power tools, the resulting performance is superior to their battery-operated counterpart. Corded reciprocating saws have different features:
Ergonomic handle (swiveling on some models) with lockable on/off switch;
Electronic variable speed - potentiometer;
Main body with motor ranging from 450 to 1300 W;
Oscillation of 2,300 rounds/min, for an optional pendulum system;
Anti-vibration system for high comfort during long-term work;
Soft front grip - non-slip rubber;
Fast blade changing system without tools;
A tilting and depth adjustable clamp for moving the cutting area over a portion of the unused blade;
Blades of various shapes and lengths, stroke from 25 to 30 mm depending on the model;
Pendular system - faster but less accurate cuts;
Cutting capacity of 100 to 200 mm in wood for high performance and 100 mm in steel - lubrication;
Some machines offer a removable hook which is very useful when working on ladders - possibility of hanging on a bar for example;
---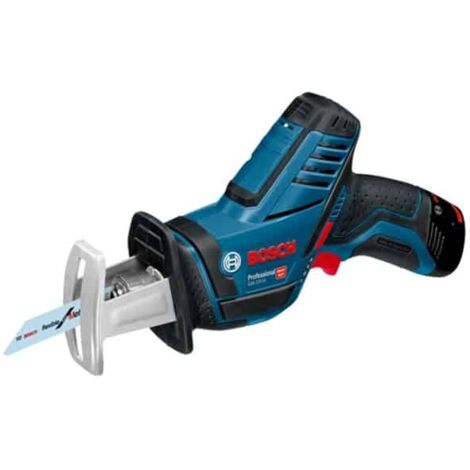 Cordless reciprocating saw
The cordless reciprocating saw is slightly heavier due to its li-ion battery. Its performance is also limited by its technology. However, it is a compact, autonomous and handy tool for difficult and restricted access cuts. It's also useful on sites where no power supply is available and where dragging along a compressor would be tedious. Their features are quite similar to corded electrical models:
12 V to 18 V with battery charge indicator;
Li-ion battery in most cases;
Intensity from 3 to 4 Ah - amperes per hour;
Cutting capacity of 100 to 200 mm in wood in high-performance models and 100 mm in steel;
Frequency of about 3,000 strokes/minute (cps/min);
LED lights;
Anti-vibration system;
Cordless;
Blade change without tool - optional;
Adjustable pad for better cutting quality;
Pneumatic reciprocating saw
---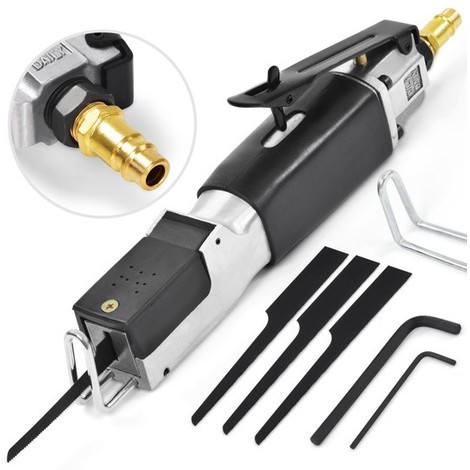 In the pneumatic range, you have very interesting compact models ideal for cutting small parts, alongside larger models whose performance can easily match that of power saws. Due to its technology that is directly linked to a high-volume air compressor, the pneumatic saw is popular with some professionals. Its features make it an essential tool for high risk or poorly ventilated sites. Very light and compact, various industries became a fan of this tool mainly because of the precision it brings to their work. It has several important features:
Speed of 1000 rpm (rotations per minute);
Blade cover - depth of cut control;
Usable for steel, aluminum and plastic;
Rubberised handle for better grip and protection from the cold - expanded air makes grinders, saws etc cold;
Because of the small size one can work with one hand;
The required air flow is about 200 l/min (litres/minute) and the minimum pressure is 3 B (bar).
Explore the ManoMano catalog
Power saws
How to choose a saw blade
Choice of materials
Just as the jigsaw has a wide variety of blades, the same is available for the reciprocating saw. Gathering a collection of blades, covering all materials and cutting lengths avoids a last minute panic to find the right blade for the appropriate material.
Based on cutting type
Be careful to select only the specific blades designed for scroll cuts. Ignoring this rule can put you at risk if the blade breaks. If it becomes necessary to cut near a wall or floor (shaving), flexible blades are also available. Cutting steel is also possible, but requires the use of a specific lubricant, a small detail that should never be overlooked.
Usage tips
---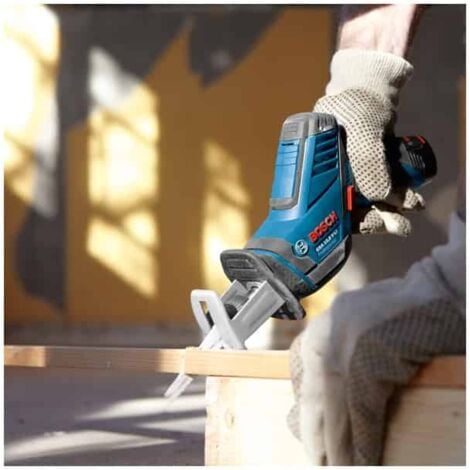 Having powerful hand-held power tools at your fingertips is a guarantee of absolute success, provided you protect yourself with the appropriate equipment.
You should never use a reciprocating saw without protective goggles or gloves. If you're involved in demolition work, a whole outfit is required:
Explore the ManoMano catalog
Jigsaws
More Information
From the amateur hobbyist to the experienced professional or anyone that is simply curious, follow the links below for related accessories, advice from our editors and more helpful guides:
Guide written by:
Michael, Professional and passionate welder, Sheffield, 74 guides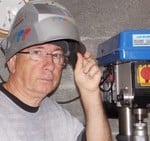 I was trained as a pipe worker and a pipe-welder and after having traveled for 35 years working around the UK, I became the head a metal shop and then a designer and in the end the head engineer. I have designed and built a workshop where I make metal sculptures: I managed to find a piece of paradise where I can to let my imagination run wild. Auctions and garage sales are no secret to me. I find unusual objects and old tools there that I collect or transform into works of art. I also like decoration, painting on canvas, and gardening. I am developing new technologies concerning tools. To share my passion and humbly advise you in your choice of materials is a real pleasure.
The products related to this guide