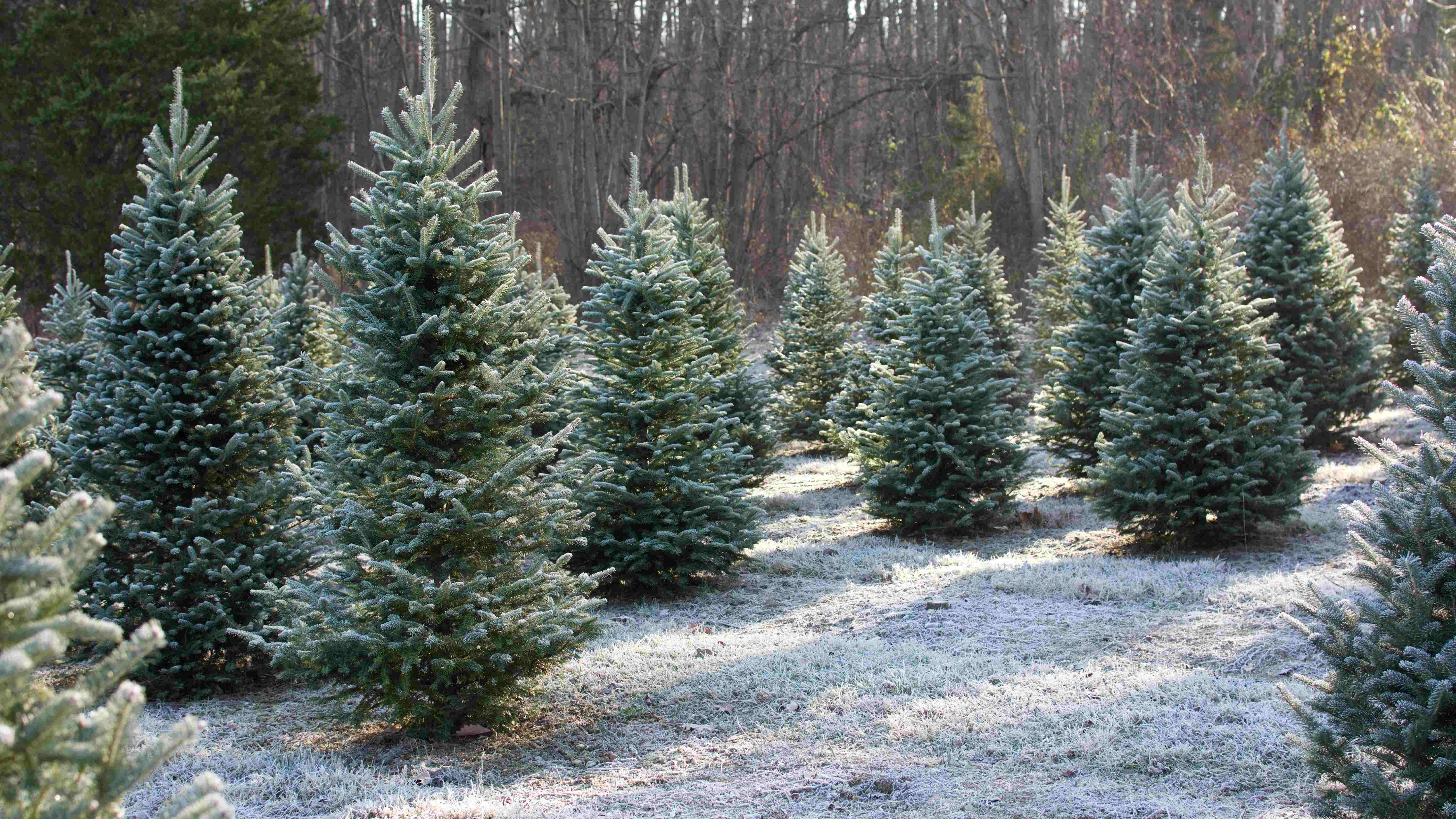 Real or artificial: which Christmas tree is better for the planet?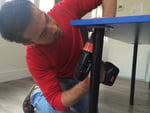 Guide written by:
Sebastian, self-taught DIY-er, Exeter
220 guides
Each year, around eight million real Christmas trees find their way into British households while around half of all UK homes opt for an artificial tree. But the question remains: which is better for the environment? Is it best to invest in a new fir or spruce each December or opt for a plastic tree that can be used year after year? Read on to find out more!
Time to spruce things up!
---
About 90% of British households opt to put up some kind of Christmas tree for the festive season and around eight million of these trees are real. 
While the majority of real Christmas trees sold do come from British Christmas tree farms, the UK is still heavily reliant on imported trees. In fact, around three million Christmas trees were imported last year alone. Cut Christmas trees have a pretty much non-existent lifespan and even potted varieties will only last a few years if they aren't planted in the ground.
Artificial Christmas trees make up around half of the total trees sold in the UK and the majority of these are made in Chinese factories. Most are made of steel and PVC and are shipped halfway around the world before they reach our homes. While these trees are intended to be brought out for many years, the average lifespan of an artificial tree is just six years. After this, they are thrown out to spend centuries in landfill. 
With these figures in mind – and considering that a real Christmas tree will biodegrade – it seems obvious that artificial trees have a bigger carbon footprint than their natural counterparts. But is that really the case? Is the carbon footprint of a real tree as low as we might be led to believe? Before we get to that, let's take a quick look at the UK Christmas tree market!
UK Christmas tree market 
Around 60 million Christmas trees are grown in Europe each year and eight million of these are bought in the UK, compared to just two million thirty years ago. But the industry isn't quite done expanding yet. With almost a quarter of UK families now choosing to have two Christmas trees, it's no surprise to hear that British farms are struggling to keep up with demand. 
Real Christmas trees
---
Despite the fact that around 70 million trees are growing in the UK at any one time, around three million trees are imported from places like Belgium, Ireland and Scandinavian countries. This is due to the length of time a Christmas tree takes to grow; the average pine takes five years to grow, a spruce will take seven years and the Noble fir needs ten years to reach Christmas tree height. The most popular tree in the UK remains the Nordmann fir which represents around 80% of the market.
Artificial Christmas trees 
---
Around half of the Christmas trees that decorate UK homes are artificial. One of the greatest benefits of an artificial tree is cost. While these trees are usually much cheaper to buy in the first place, you'll also save a substantial amount of money compared to investing in a real tree every year. What's more, they won't leave spiky needles all over your home!
That said, fake trees also come with their fair share of drawbacks. Firstly, they are made of metal and PVC, the raw materials of which are derived from salt and oil. Secondly, you have to factor in the environmental impact of energy-intensive manufacturing as well as the carbon emitted in transporting the trees across the world. 
Explore the ManoMano catalog
Artificial tree
Real trees vs. artificial trees: the environmental impact 
Back in 2013, the Carbon Trust published a press release regarding the environmental impact of real and artificial trees from their production to their disposal. 
It estimates that a two-metre artificial Christmas tree has a carbon footprint of around 40 kg CO2e. Around two thirds of this carbon footprint comes from the materials to make the tree (mostly oil-derived PVC) while around a quarter can be traced back to the manufacturing process. 
---
Comparatively, a real Christmas that has been cut has a carbon footprint of 16 kg CO2e if it ends its life in landfill. This means that you'd have to hold on to your fake Christmas tree for over ten years to ensure its carbon footprint is lower than that of a real tree.
However, as the Carbon Trust stresses, the most significant way to lower the carbon footprint of a Christmas tree is to dispose of it responsibly. 
If you choose a real cut Christmas tree, it can be made into compost, wood chippings, or mulch at the end of the festivities. These wood-derived products will all come in handy around the garden and it's good to know that your tree will help to encourage life as it returns to the ground.
Bear in mind, however, that even composting your tree will produce CO2 and methane.
How to dispose of your Christmas tree
Burning a real Christmas tree
It may seem counter-intuitive but burning your real Christmas tree is a great way to reduce its carbon footprint.
In fact, if you throw away your Christmas tree with your regular rubbish, it will end up as landfill. As the tree decomposes, it will emit methane gas which, according to the Carbon Trust, is around 25 times more potent as a greenhouse gas than carbon dioxide.
---
If you choose to burn your tree instead, you can reduce its carbon footprint by up to 80%. And who doesn't need an excuse for a cosy winter bonfire?!
Planting a potted Christmas tree
The best option of all is to buy a potted tree. While these trees may be a little more expensive to purchase than a cut tree, the benefits are enormous:
a potted tree is still living and therefore able to absorb CO2;
potted trees can be used to decorate the garden once Christmas is over;
you can bring your potted tree back indoors year after year.
Bear in mind, however, that if you choose to keep your Christmas tree in a pot, you will have to re-pot it on a regular basis.
"A real pine or fir tree naturally absorbs CO2 and releases oxygen. The best thing you can do at Christmas is keep a tree alive and breathing." – Darran Messem, Managing Director of Certification at the Carbon Trust
Explore the ManoMano catalog
Pots
Picking an eco-friendly Christmas tree
UK-grown trees
If you have settled on getting a real Christmas tree – great! If you're looking to make the least environmental impact, do your research to ensure your tree has been grown in the UK. With millions of imported trees now on the market, it's best to double check before you purchase.
Forest Stewardship Council (FSC) logo
---
Buying an FSC-certified Christmas tree gives you the guarantee that your tree was grown in Britain in a responsibly managed forest. 
In turn, you will know that your tree was harvested recently meaning it will stay fresh for longer; some imported trees may have been cut weeks before they reach your home.
Furthermore, trees that come with the FSC logo are grown in forests that minimise the use of pesticides.
Final tips for choosing an eco-friendly Christmas tree
If possible, choose a locally grown tree to cut down on the carbon cost of transporting your tree.
Try to source an organic grower to cut out the use of pesticides altogether.
Finally, if you already have an artificial tree, don't dispose of it immediately! Make the most of your artificial tree until it reaches the end of its life and consider a more eco-friendly solution when it does.
More information
Looking to cut down on your carbon footprint? Check out the following guides for more ideas.
Guide written by:
Sebastian, self-taught DIY-er, Exeter, 220 guides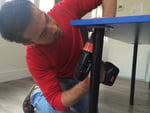 Redo a roof with wooden beams? Check.Advise Mister everybody in the DIY shop? Check.Redo the bathroom plumbing? Check.Fit together, build the walls, paint a partition, throw my hammer in a rage thinking that it will fix the problem? Check. The DIY motto ? Learning is better than delegating… well, it's also a question about your wallet! The satisfaction? The beer at the end of the job! What do the best have in common? The influence of Gyro Gearloose, Mac Gyver and Carol Smiley depending on your generation, a good dose of curiosity, a average hand-eye coordination and a taste for risks… and if it doesn't work, try again! Advise you? I'll do my best!
The products related to this guide