Pruning shears buying guide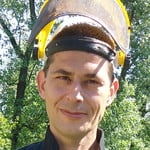 Guide written by:
Jeremy, construction site supervisor, Cardiff
131 guides
Bypass pruners, anvil pruners or battery-powered pruners, this cutting tool is a must for the avid gardener! To prune your roses or trim your hedges, just grab your pruning shears!
What are the different types of pruning shears?
An indispensable tool for any good gardener, pruning shears are used to cut and trimbranches ranging from 0 to 3 cm in diameter.
Depending on the vegetation that needs to be pruned, there are three different types of pruners.
Pruning shears or Bypass pruners
---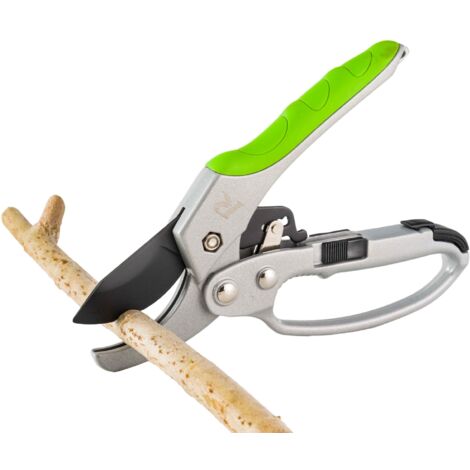 These pruning shears are conceived to cut green wood, dry wood and small plants.
It produces sharp,distinct cuts without damaging the plants' fibers.
Bypass pruners feature of a pair of sharp curved blades.
Anvil pruners
---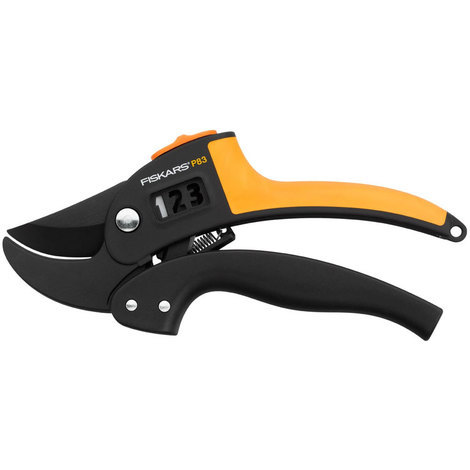 Anvilpruning shears are used to cut and trim dead wood and hardwood. They are equipped with a fine cutting blade and a much wider blade equipped with a groove (used in combination with the other blade).
These pruning shears are not advised for cutting green and/or soft wood as they tend to crush the fibers instead of cutting them.
Battery pruners
---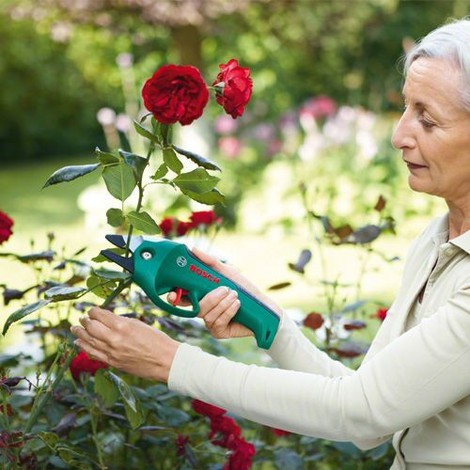 The most sophisticated pruning shears can cut branches up to 45 mm in diameter - the basic models have a 14mm slot for dual blades.
The provided battery is Lithium-Ion (3.6V - Amp hours can vary). These pruners are also lightweight which facilitates their prolonged use without straining.
Explore the ManoMano catalogue
Pruning shears
What accessories are available for your pruner?
---
When choosing your pruning shears, always choose a brand that will include the spare parts and accessories in your initial purchase.
The blades wear out quickly with frequent use, so it's important to make sure they are available in spare parts.
It's also good to make sure that you can easily find parts for the bolt mechanism: the spring, bolts , and the handle kit.
Advice on use and maintenance
---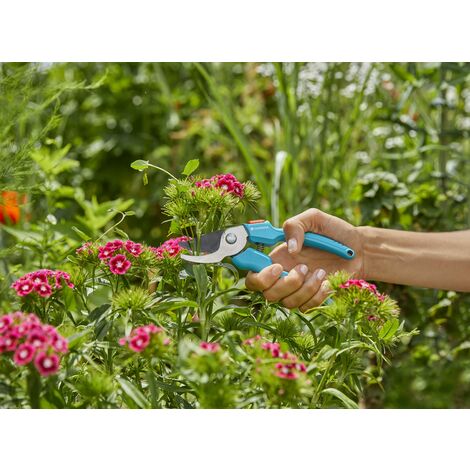 Pruning shears are used with one hand, which is why it's important to choose a model adapted to your morphology (size of the handles) and your strength (spring or rope mechanism).
In any case, your first choice should be an ergonomicpruner, with good quality blades. Small tip: choose a brightly colored tool in order to more easily spot it when it falls on the ground. 
Pruning shears can be combined with the use of other shears, branch cutters or even a pruning pole if you have to cut and/or trimhigh up.
The blades can be sharpened, so there is no need to systematically replace your tool when the blade starts to get dull. 
Resinoussap can further damage your tools, reason why it's important to clean the blades and the mechanism of your pruning shears if ever cutting resinous branches.
Guide written by:
Jeremy, construction site supervisor, Cardiff, 131 guides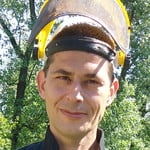 Electrician by trade, I first worked in industrial estates where I installed, wired and fixed a large number of electrical installations. After this, I managed a team of electricians for this type of work. 10 years or so ago, I turned to building and construction. From the modest family home, to gyms and theatres; I have been able to coordinate, audit and organise all sorts of construction sites. for 4 years now, I am restaoring and bulding an extrension to a bungalow in the heart of the welsh countyside. My experience in manual work and my knowledge means I am proud to be of service. Terraces, interior design, roofing, plumbing, electricty, anything goes! We have, my wife, daughter and I, built almost everything we have from scratch! So to answer all of your questions, and to orientate and advise you on coosing your tools? Easy!
The products related to this guide