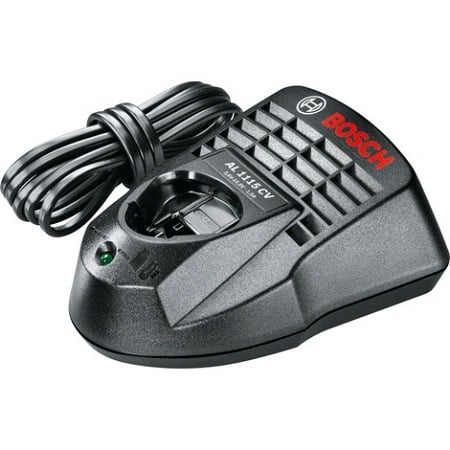 Power tool battery charger buying guide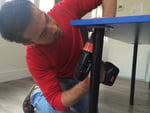 Guide written by:
Sebastian, self-taught DIY-er, Exeter
198 guides
From screwdrivers to hedge trimmers, many cordless tools run on lithium-ion (Li-Ion), nickel cadmium (ni-Cd) or even NiMH batteries. Your charger needs to match your power tool battery in terms of voltage (12, 14.4 or 18 volts) and capacity (1.5 or 3 Ah rating). Read on to find the right power tool battery charger!
Which tools require a battery charger?
---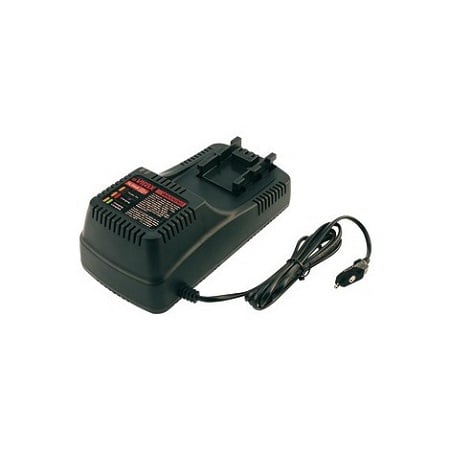 With the exception of tools that require a lot of energy, most power tools – and some gardening tools – can run on batteries; drills, electric screwdrivers, hedge trimmers and circular saws can all be battery-powered.
Battery-operated power tools may not offer the same level of performance as their mains-powered counterparts (circular saws, jigsaws, etc.), but the freedom you get with cordless tools is unbeatable. Other tools, such as electric screwdrivers, are almost exclusively powered by batteries and even work best using this technology.
Key factors for choosing a cordless tool battery charger
Choosing the right type of charger should be quite straightforward. You simply have to think about the following:
Compatibility of battery terminals with charger terminals;
Output voltage and current;
Presence of battery indicator;
Versatility (i.e. universal battery chargers);
Charge time;
Compatibility with battery technology: lithium-ion (Li-Ion), nickel cadmium (Ni-Cd) or nickel metal hydride (Ni-MH);
Power supply - 3-pin plug for 240V mains supply or car cigarette lighter socket for building sites without electricity.
Some chargers offer particularly fast charge times (20, 30 or 60 mins). These chargers can be used to charge batteries rated 7–24V and may function with nickel cadmium (Ni-Cd), nickel metal hydride (Ni-MH) or lithium-ion (L-Ion) technology. Charge time is also dependent on current characteristics; for example, a powerful battery charger will charge a 1.5 Ah lithium-ion battery in 30 minutes, a 3 Ah battery in 60 minutes and a 4 Ah battery in 80 mins.
Volts and ampere hours
As a reminder voltage is measured in volts (V) and current is measured in amps (A). The ampere-hour rating therefore indicates how much charge (in amps) flows through the battery terminals in one hour (the terminals being the contact surfaces where the energy enters and exits the battery).
Explore the ManoMano catalogue
Battery chargers
Choosing a charger for your power tool
Bosch, Makita, Metabo... matching battery brands to chargers
---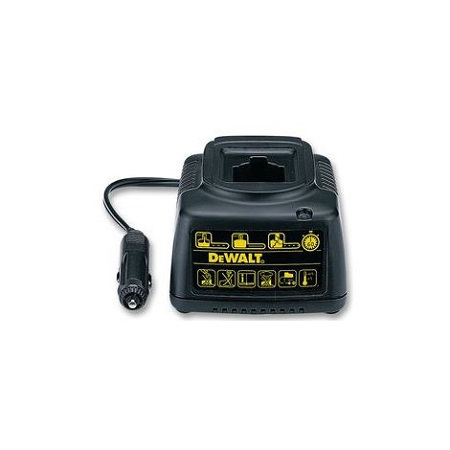 Given that power tool batteries tend to vary from brand to brand, your choice of charger will usually come down to two factors: the brand and the type of power tool you want to charge. Of course, big name brands such as Bosch, Makita, Metabo, Milwaukee and Dewalt usually offer battery chargers designed to charge their own power tools which makes it much easier to choose a charger.
Final tips for choosing a power tool charger
It is highly recommended to choose a battery charger with a fast charge speed.
A power tool battery charger must always be kept dust-free and must never be covered during use.
Finally, make sure that your battery and charger have the same voltage and amperage.
Explore the ManoMano catalogue
Battery chargers
Guide written by:
Sebastian, self-taught DIY-er, Exeter, 198 guides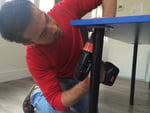 Redo a roof with wooden beams? Check.Advise Mister everybody in the DIY shop? Check.Redo the bathroom plumbing? Check.Fit together, build the walls, paint a partition, throw my hammer in a rage thinking that it will fix the problem? Check. The DIY motto ? Learning is better than delegating… well, it's also a question about your wallet! The satisfaction? The beer at the end of the job! What do the best have in common? The influence of Gyro Gearloose, Mac Gyver and Carol Smiley depending on your generation, a good dose of curiosity, a average hand-eye coordination and a taste for risks… and if it doesn't work, try again! Advise you? I'll do my best!
The products related to this guide