Power tool battery charger buying guide
Guide written by: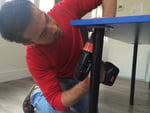 Sebastian, self-taught DIY-er, Exeter
177 guides
Screwdrivers to hedge trimmers: many tools work with a lithium-ion (Li-Ion), nickel cadmium (ni-Cd) or even NiMH battery. Whether you're working on 12, 14.4 or 18V (voltage), 1.5 or 3Ah (charge), your battery charger must be chosen to suit your tool battery characteristics! Here are some tips for choosing.
Important features
Voltage
Current
Terminals
Charging time
Trusted brands
Which tools require a battery charger?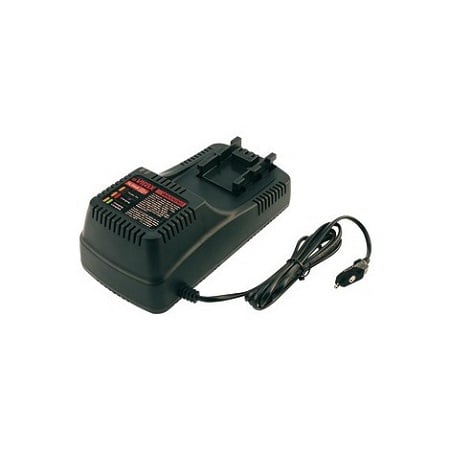 Many power tools run on batteries:
drills
, electric screwdrivers,
hedge trimmers
, edge-trimmers,
circular saws
... Below a certain level of power consumption, battery-powered tools are common.
Battery-operated power tools may be less high-performing than their mains-powered counterparts (circular saws,
jigsaws,
etc.) - however, the
autonomy
you get with batteries is a real asset.
Other tools, such as
electric screwdrivers
, are best when they're battery-operated.
What are the important factors for choosing your charger?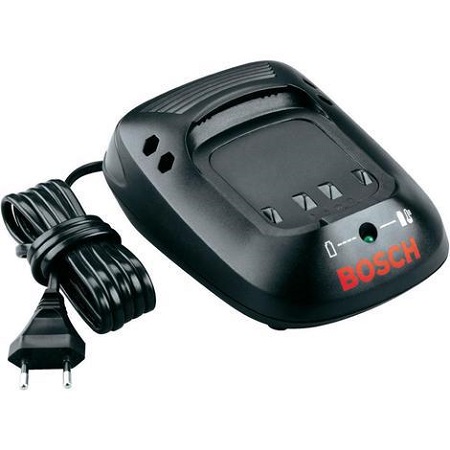 The important factors are pretty self-evident and can be summarized as follows:


Compatibility of battery terminals with charger terminals;
Output voltage and current;
Inclusion of a charge indicator;
Battery types accepted - Lithium-Ion (Li-Ion), Nickel Cadmium (Ni-Cd) or Nickel Metal Hydride (Ni-MH);
Power supply - 3-tine plug for 240V mains supply or car cigarette lighter socket for building sites without electricity.
Some
chargers
offer particularly
fast charge times
(20, 30 or 60 mins) for
batteries
from 7–24V and various battery types -
Nickel Cadmium
(Ni-Cd), Ni-MH (
Metal Hydride
) or
Lithium-Ion
(L-Ion).
Charge time is also dependent on current characteristics - with a powerful battery charger, a 1.5Ah Lithium-Ion battery will recharge in 30 minutes, 3Ah in 60 minutes and 4Ah in 80 mins. The greater the amp-hour (Ah) value, the more charge the battery can store, hence the proportional charge times given.
Just to remind you, voltage is measured in volts (V) and charge (a function of current) in amp-hours (Ah). Terminals are the contact surfaces where the energy of the battery enters and exits.
Some top tips for choosing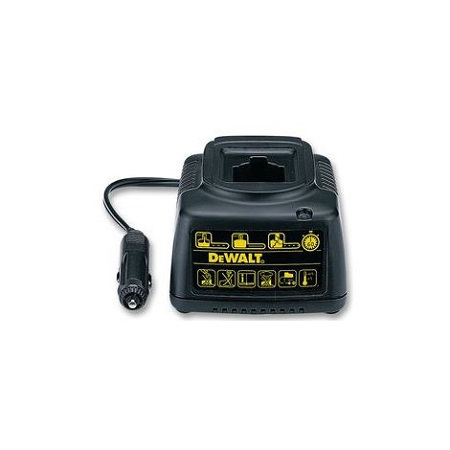 Given the widespread availability of battery-operated power tools and the different terminals specific to each manufacturer, your choice of battery charger will crucially depend on these two criteria: brand and type of tool(s) to be charged.


Power tool brands such as Bosch, Makita, Metabo, Milwaukee, Dewalt etc. usually offer
battery chargers
suited to their range of products, making it easier for you to choose.
It is highly recommended that you choose a battery charger with a rapid charge speed.


When using a battery charger, always ensure you keep it free from dust and don't cover it.

And of course, make sure you the voltage and amperage match between battery and charger!
Learn more about power tools...
To find out more about power tools, follow our editors' advice and check out their other guides:
Did you find this guide helpful?
Guide written by:
Sebastian, self-taught DIY-er, Exeter 177 guides écrits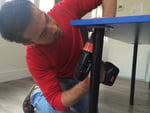 Redo a roof with wooden beams? Check.
Advise Mister everybody in the DIY shop? Check.
Redo the bathroom plumbing? Check.
Fit together, build the walls, paint a partition, throw my hammer in a rage thinking that it will fix the problem? Check.
The DIY motto ? Learning is better than delegating… well, it's also a question about your wallet! The satisfaction? The beer at the end of the job!
What do the best have in common? The influence of Gyro Gearloose, Mac Gyver and Carol Smiley depending on your generation, a good dose of curiosity, a average hand-eye coordination and a taste for risks… and if it doesn't work, try again! Advise you? I'll do my best!