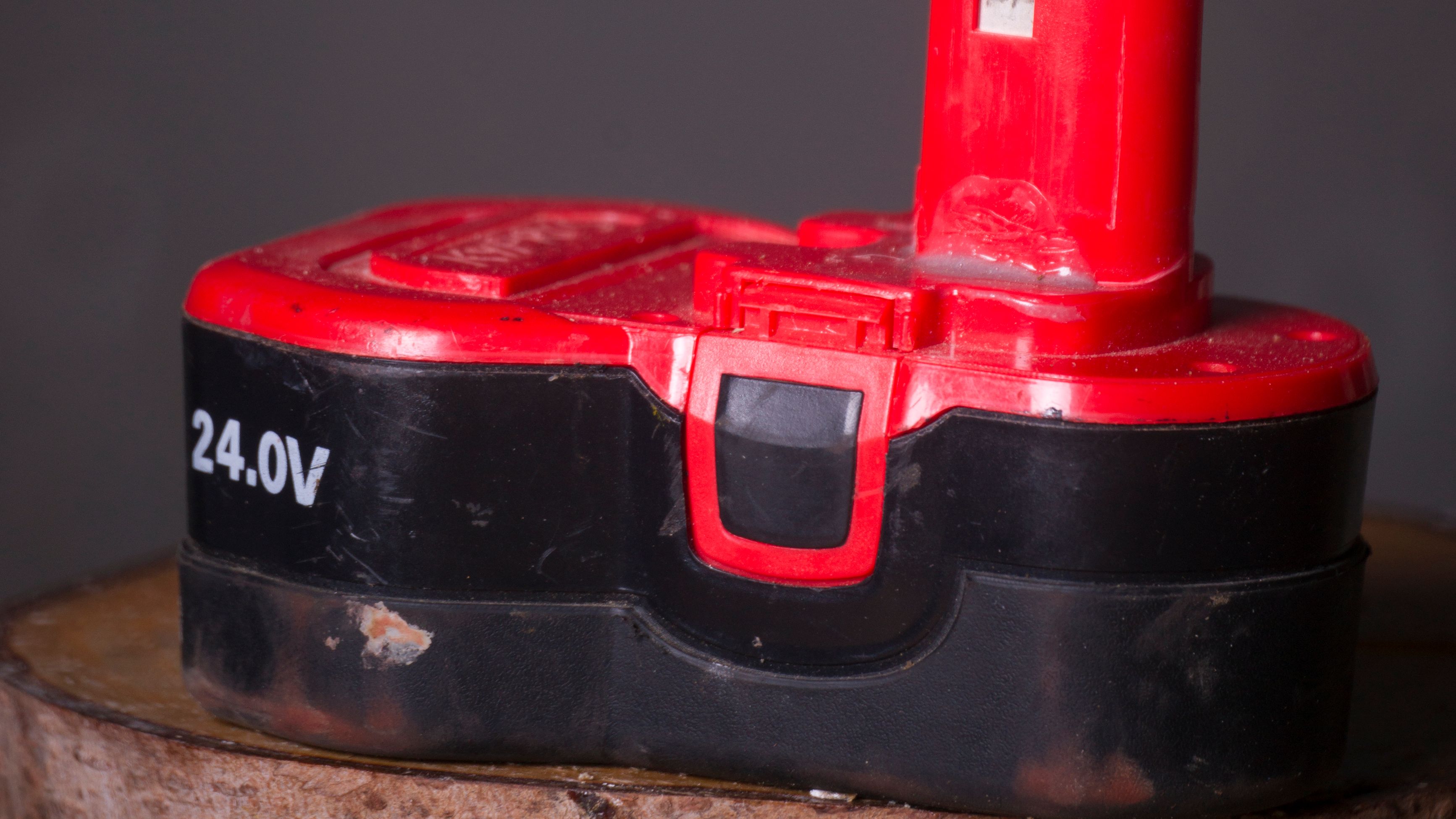 Power tool battery buying guide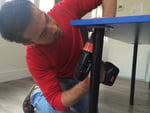 Guide written by:
Sebastian, self-taught DIY-er, Exeter
198 guides
Power tool batteries work using lithium-ion, nickel cadmium or nickel metal hydride technology. But all types of battery differ in terms of voltage (12, 14.4 or 18V) and capacity (1.2 or 3 Ah) which dictate the strength and life of your battery. Read on to find the right type of battery for your cordless power tool!
Ni-cd, Li-Ion, Ni-Mh: the three types of battery
Broadly speaking, there are three main types of power tool battery. That said, most cordless power tools on the market will use one of two different types of battery technology. To narrow it down even further, it's fair to say that most mid-range power tools (such as cordless drills) will be equipped with a lithium-ion battery.
Ni-cd batteries
---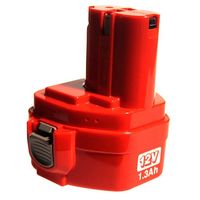 Nickel cadmium batteries represent the oldest generation of batteries on the market. These batteries are heavy and usually take a fairly long time to charge up. They also have a memory effect which means that if the battery is not sufficiently discharged before you attempt to recharge, the battery will fix a lower point of charge as its maximum level the next time it's plugged in. Over time, your battery will not be able to hold a full charge and won't be able to deliver as much power. Nickel cadmium batteries are used to charge low-end power tools. However, these batteries have largely been replaced by lithium-ion batteries. It is recommended to allow Ni-cd batteries to discharge fully before recharging. You should also ensure that you don't leave them on the charger once they are fully charged. These batteries can withstand a high number of charge cycles.
Lithium-ion batteries
---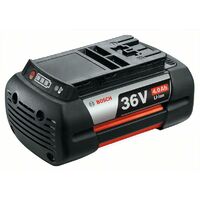 Lithium-ion batteries are, without a doubt, your best option! These batteries are lightweight, quick charging (an hour and a half on average) and do not have a memory effect. A Li-Ion battery will really give it all it's got until it eventually runs out of juice; in fact, this can be quite misleading if the battery doesn't have a battery indicator! Generally speaking, lithium batteries are found on most power tools as they offer the greatest user comfort.
Ni-Mh batteries
---
Nickel metal hydride batteries are fairly heavy (heavier than nickel cadmium) but don't have much of a memory effect. This type of battery generally withstands a lower number of charge cycles than nickel cadmium (about three times less). Ni-Mh batteries are not very common these days.
Explore the ManoMano catalog
Batteries
Voltage and current: how to choose your battery
The power of a battery is based on its strength and how long it lasts between charges; this translates into battery voltage and capacity.
What are volts and ampere hours?
---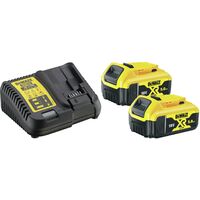 The capacity of a battery is indicated in ampere hours (Ah); this value dictates how long it will last before you need to recharge. The higher the Ah rating, the longer the tool can be used between charges.
The voltage of a battery is given in volts (V) and indicates the strength of the battery. The higher the voltage, the more power the tool will be able to deliver.
In order to choose the right battery for your cordless tool, you'll have to find the right balance between voltage and capacity. While you will need to match the voltage of the battery to the power tool to avoiding damaging your tool, you can go for a higher Ah rating for greater autonomy. It's worth bearing in mind that if you are comparing two batteries with the same voltage, the one with the higher Ah rating will be more powerful. It is also essential to use the correct charger!
Explore the ManoMano catalog
Chargers
7 tips for choosing your power tool battery
---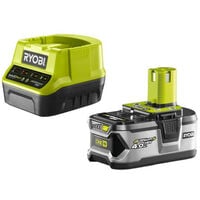 Ideally, you should choose a tool that comes with two batteries so you don't get caught out when you're working on a longer task (you can simply swap the batteries over). 
Lithium-ion batteries are lightweight and will therefore make your tool easier to handle.
If you have the choice when replacing an old battery, go for a battery with a higher ampere hour rating so it lasts longer between charges.
Be sure to purchase a battery with the same voltage as your power tool so as not to damage your equipment. 
You can choose to repair an old battery in which case the components will be replaced; beware that the costs of delivery may be high. It's a good idea to ask for a quote to avoid any unpleasant surprises!  
A battery indicator will be a handy and provide you with more control in terms of recharging. 
Do not store your batteries without charging them first. If you don't plan to use your tool for a while, be sure to charge it fully before storing.  
Guide written by:
Sebastian, self-taught DIY-er, Exeter, 198 guides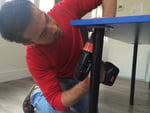 Redo a roof with wooden beams? Check.Advise Mister everybody in the DIY shop? Check.Redo the bathroom plumbing? Check.Fit together, build the walls, paint a partition, throw my hammer in a rage thinking that it will fix the problem? Check. The DIY motto ? Learning is better than delegating… well, it's also a question about your wallet! The satisfaction? The beer at the end of the job! What do the best have in common? The influence of Gyro Gearloose, Mac Gyver and Carol Smiley depending on your generation, a good dose of curiosity, a average hand-eye coordination and a taste for risks… and if it doesn't work, try again! Advise you? I'll do my best!
The products related to this guide