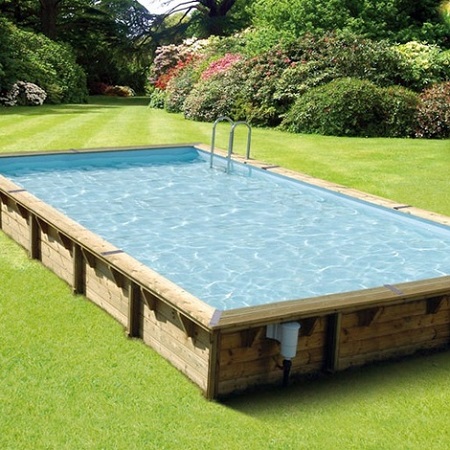 Pool or hot tub: which one is best for me?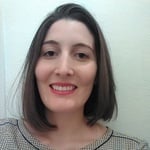 Guide written by:
Pauline, Self-taught handyman, Leeds
89 guides
A hot tub, otherwise known as a jacuzzi, is the epitemy of relaxation, well-being, enjoyment, whirlpools and hydromassage. A pool, either above ground on in-ground, is more focused on recreation and offers leisure activities for the whole family. While some hot tubs propose counter-current swimming, the pool has entire pool lengths to offer... so hot tub or pool? Here's a quick look at the pros and cons of each. 
Pool or hot tub: Do you prefer swimming or lounging?
---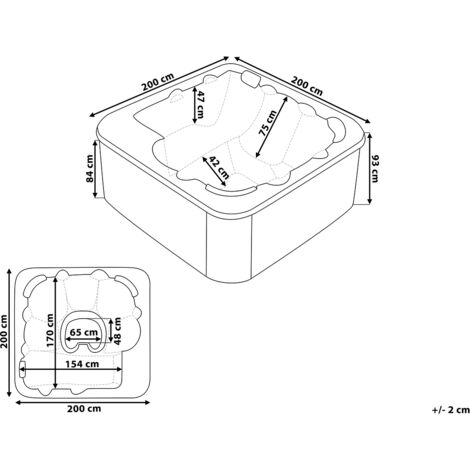 To get the most out of youroutdoor space, the idea of installing a pool or hot tub may have crossed your mind. During the day, when the sun is shining brightly, or in the evening time for a laid-back garden party, a pool or hot tub are both options that are generally unanimous. However, most of us will need to choose one, either a swimming pool or hot tub.
When bringing up the subject of hot tubs, our minds quickly jump to something out of a top-quality spa. A 38-degree whirlpool is usually a most welcome addition to a garden, bringing nostalgic memories of past experiences and holidays.
While it is primarily targeted towards couples or the physically active, the goal is the same: a center ofwell-being, accessible at any time. In addition to stressrelief, a hot tub can help relieve joint pain and can be combined with other alternative therapies such as aromatherapy and chromotherapy.How about this for a fact? Some jacuzzis are even capable of generating waves, for the users to be able to swim against the current, a valuable praticaly therapy tool that should not be taken lightly.
A pool inspires vigor more than relaxation. It's the feeling you get when your legs are hanging off the edge into the cool water or after you've done a couple of breathstroke lengths in the pool. The pool is also a pleasant place that is appealling to the whole family, whether you are 7 or 77 years old. It is a space for sharing and having fun. By its very nature, having a pool in his garden provides a free activity for all and to keeps the children happy and busy for as long as the weather holds out.
Explore the ManoMano catalogue
Jacuzzis
Price comparison: which is cheaper, pool or hot tub?
---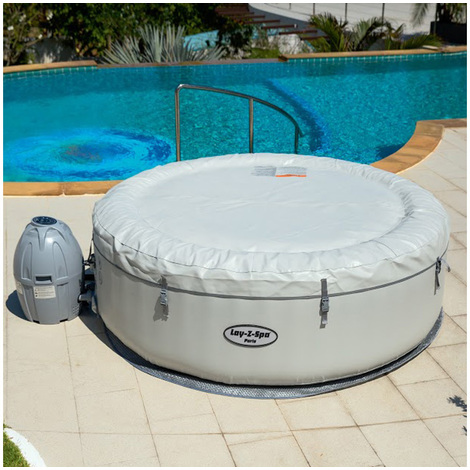 The cost of installing a pool is extremely high, although there is a significant difference depending on the type of ppol you choose: in-ground, above-ground or even inflatable. For enhanced maintenance, most pools will also require a robot cleaner. A pool must be protected and secure at all times. A pool cover or glass panels are essential options to add in order to seal it off, effecively creating a barrier in the presence of children.
Budget swimming pools VS budget hot tub
In-ground or semi-buried pool
While semi-buried models can start anywhere from 600 euros, it costs on average between 2,700 and 12,000 euros for an in-ground swimming pool, without counting any of the installation costs. Luxury swimming pools can run up to 50,000 euros. Any and all pools are subject to specific regulations and must be declared at your local town hall. Be sure to do your research before breaking ground!
Above ground pool
Plan on anywhere from 70 to 2700 euros depending on the associated equipment (ladder, pump, etc.) and up to 6500 euros for a wooden model.
Hot tub
A hot tub's price tag can range between 5100 and 9200 euros for a free-standing hot tub and anywhere from 300 and 1900 euros for an inflatable hot tubs.
The price of hot tubs ultimately depending on it's style, number of jets, accessories, ease of access and options such as aromatherapy or light therap, among others.
Explore the ManoMano catalogue
Aromatherapy
Want to enjoy your hot tub all year round?
---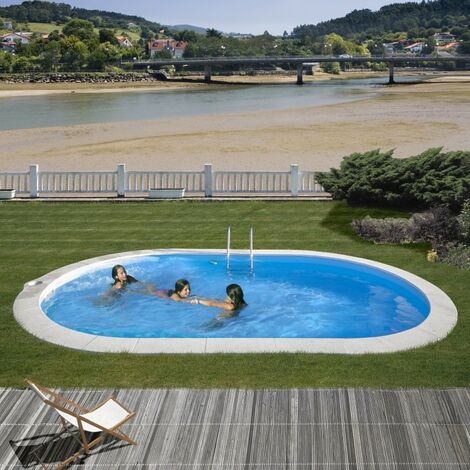 There are a variety of different types of hot tubs available, enough to be sure to find one that meets at the same time your budgets and requirements. You can choose from an in-ground hot tub for a permanent installation in a dedicated space or a free-standing hot tub for easy and variable indoor-outdoor installation. Equipped with hydromassage jets, hot tubs can have additional features such as chromatherapy, aromatherapy or even music therapy. An inflatable spa gives you the freedom of use anytime, 365 days a year, rain or shine.
An inflatable jacuzzi, most often wrapped in PVC sheets, can be installed in all its splendor outside during the summer, and easily be moved inside during the fall and winter months. Clever! Unlike an unheated outdoor pool, you can enjoy a warm hot tub at any point in the year.
Installing a heated pool with a pool cover, is another valid option for being able to swim at anytime. Be aware however, that this implies an elevated maintenance and operation budget.
The choice between a pool or hot tub all comes down to a matter of taste. Which option will you choose to make the most out of your free time?
Explore the ManoMano catalogue
Pool cover
More information
A lot goes into the choice of a pool or hot tub. Follow the links below for more pool and hot tub-related accessories, advice from our editors and more helpful guides:
Guide written by:
Pauline, Self-taught handyman, Leeds, 89 guides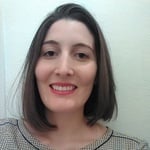 With a handyman-father, I grew up with the soft sound of the sander and hammer on weekends. I am both manual and cerebral (yes, it is possible.), I learned the basics of DIY and the customization of furniture because I was passionate. The salvage mentality is a true way of life that allowed me to know how to use all the tools and products needed to give something a second life, from sander to varnish. I have two favorite activities: the transformation of old furniture and decoration tips. I am always ready to lend a helping hand to revamp a table or to restore a mirror that was intended for the trash that will become a friend's centerpiece. I'm convinced that it's possible to reinvent an interior by small, regular modifications, I constantly research low-cost, test ideas.
The products related to this guide