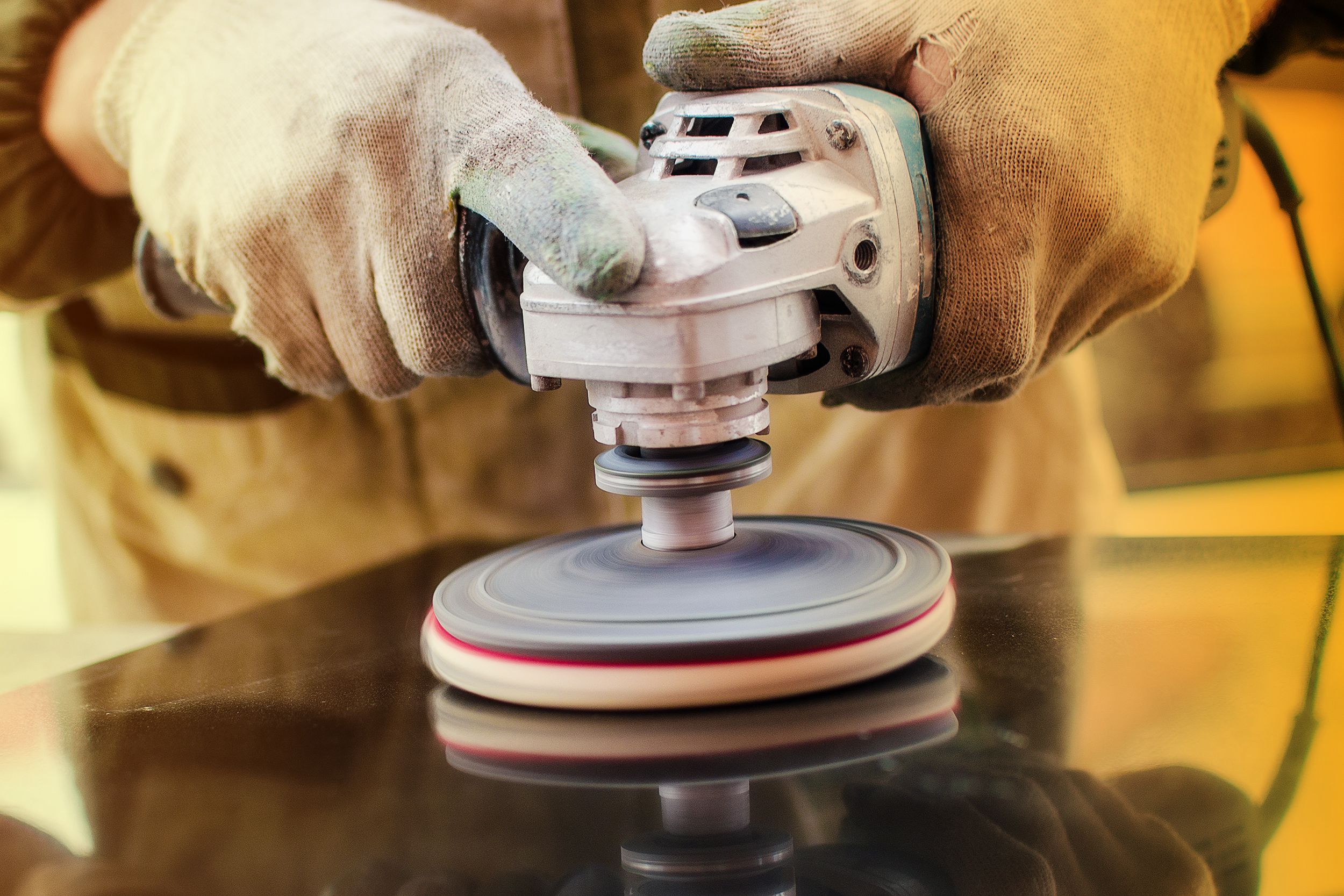 Polisher buying guide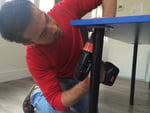 Guide written by:
Sebastian, self-taught DIY-er, Exeter
198 guides
Used mostly in automobile detailing, polishers buff and polish! Classic or sheepskin disk pad, it's best to start with a circular polisher and work up to the orbital polisher! To maintain your car's shine, take out the polish and get polishing!
What are the different types of polishers?
---
Used to polish flat surfaces such as automobiles or even marble, the polisher is primarily reserved for auto detailers and car enthusiasts. Two main types are used:
Circular polisher
The circular polisher, also referred to as a rotary polisher, polishes and waxes due to the simple, circular rotation of its high speed disc.
Visually similar to a grinder, the circular polisher can be very powerful and should be used with care to avoid damaging the paint. Its work can also be completed by an orbital polisher.
Orbital polisher
The orbital polisher is less powerful and therefore more suitable for finishing or paint that does not require deep polishing/waxing - include paint that is in good condition and just barely passed. It waxes/polishes through an orbital movement - a combination of two patterns, thanks to dual axis crossing (to achieve the orbital movement). It is perfectly suited for applying polish.
Explore the ManoMano catalog
Polisher
What are the main characteristics of circular polishers?
---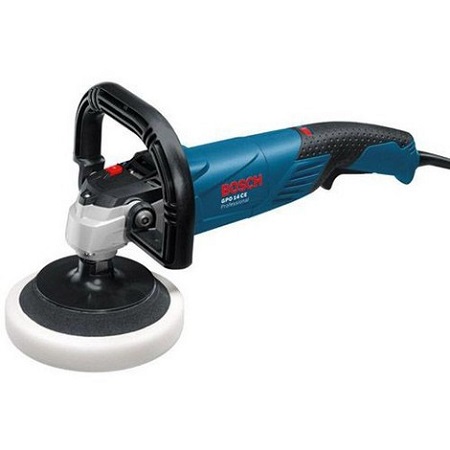 Circular polishers are distinguished by:
The power of their engine, ranging between 1100 and 1600 Watts;
The speed of rotation, itself relative to the power of the polisher and oscillating between 600 and 4000 rpm;
The diameter of the discs accepted which can be 150, 180 or 230 mm. The majority of models are equipped with 180 mm discs;
The weight, a determining factor, especially when planning on prolonged vertical use. Normally around 2 and 3.5 kg;
A variable speed drive allows you to adapt to all kinds of different work;
A progressive start to avoid any violent jerking when starting.
For the reasons listed above, this type of tool tends to heat up. Some models are designed with specific cooling vents and reinforced dust protection.
What are the main characteristics of orbital polishers?
---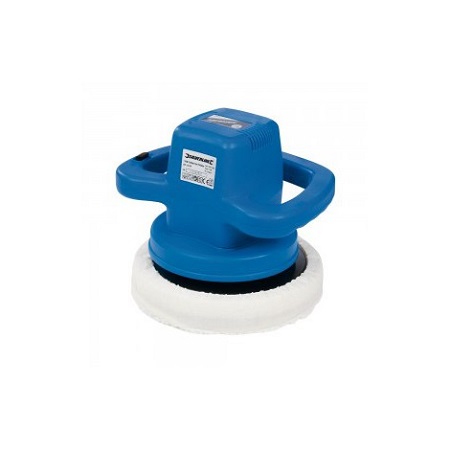 Orbital polishers are more suitable for beginners and are much lighter. Their primary characteristics include:
The power, generally between 100 and 600 Watts;
The number of revolutions per minute normally ranging from 1500 to 6800;
The disc diameter, starting from 150 to 240 mm;
The presence of a variable speed drive to adapt to different types of work;
The weight which is generally of 2 kg.
When tackling paint jobs, the orbital polisher is eqiupped with foampads. The pads are specific to the product they are used with (polish, wax, etc.)
Other useful features about polishers?
---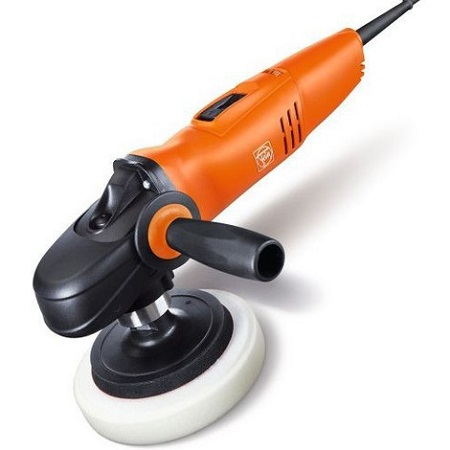 Polishers are fairly simple tools, where power and rotationsper minute are often the most important factors. To better understand the in-outs and a make the best decision:
An anti-start switch prevents any unintentional starts;

Ergonomic handles are preferred for better comfort;

The polishers can accomodate different accessories such as a sanding plate, a polishing sponge, a wire brush etc.;

Easily accessible pins are an undeniable plus;

Thermal override protection is always a safe option;

Good thermal insulation is highly recommended;

The rod's thread should generally be classified M14;

For those who have a compressor and wish to use it, compressed air polishers are also available!

Sponges, sheepskins and polishing discs etc. are attahced according to their type - some are velcro, others are threaded on the disc.
Don't forget to polish and Shine!
Explore the ManoMano catalog
Sanding plate
More Information
For passionate builders and DIY-lovers, follow the links below for polishing-related accessories, advice from our editors and more helpful guides:
How to choose your stepladder?
How to choose your ladder or scaffolding?
Guide written by:
Sebastian, self-taught DIY-er, Exeter, 198 guides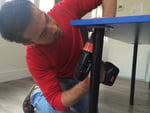 Redo a roof with wooden beams? Check.Advise Mister everybody in the DIY shop? Check.Redo the bathroom plumbing? Check.Fit together, build the walls, paint a partition, throw my hammer in a rage thinking that it will fix the problem? Check. The DIY motto ? Learning is better than delegating… well, it's also a question about your wallet! The satisfaction? The beer at the end of the job! What do the best have in common? The influence of Gyro Gearloose, Mac Gyver and Carol Smiley depending on your generation, a good dose of curiosity, a average hand-eye coordination and a taste for risks… and if it doesn't work, try again! Advise you? I'll do my best!
The products related to this guide