Pneumatic tools buying guide
Guide written by: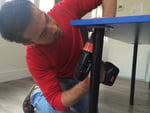 Sebastian, self-taught DIY-er, Exeter
187 guides
Compressed air enhances comfort of use for tools such as the chisel, nailer or impact wrench. Essential in the use of sandblasters and paint spray guns, we'll cover the importance of air flow and pressure!
Important features
Pressure
Flow
Compressor
Tool Type
Why use pneumatic tools?
---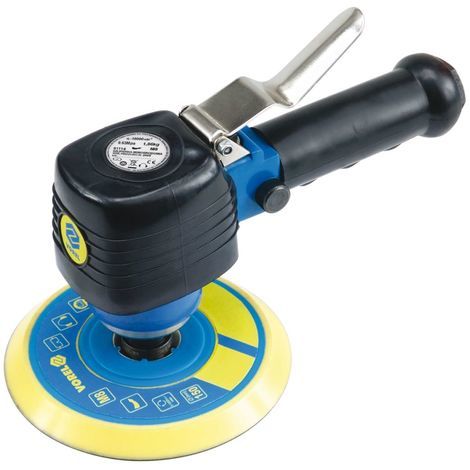 Pneumatic tools
are
lighter
than their wired or battery-operated electric counterparts.
With a simple
manufacturing process
, their apparatus is less prone to
breaking down.
Their performance will remain
stable
as long as they are supplied by a correctly configured compressor.
Some tools, such as the
pneumatic nailer
, have unique characteristics, specifically linked to the relative technology, such as the
pulse
speed
and
impact rate.
Other tools are simply more efficient with compressed air than with electricity or battery while others still will only function with this technology.
What are some pneumatic tools?
---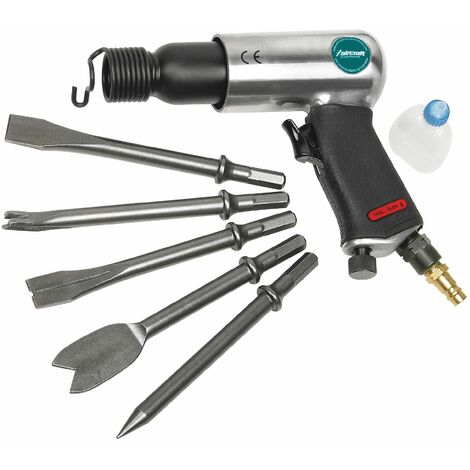 Electric motors
can operate with compressed air. Other tools such as
jacks
,
rivet guns
,
shears
,
vacuum cleaners
etc. also use the same technology.
Explore the ManoMano catalogue
Paint guns
Pneumatic tools: pressure and use and air flow
---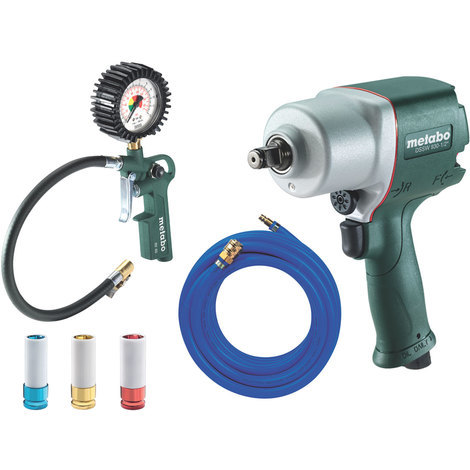 To properly configure your pneumatic tool, it's important to pay attention to:
The operating pressure, expressed in bars (B) as needed for the tool used;
The required air flow rate expressed in liters per minute (l / min).
It is crucial that the compressor be specifically configured to meet the needs of each individual tool to obtain optimum use, whether it be the
impact wrench
, drill, paint gun, grinder,
pneumatic sandblaster
etc.
The
reservoir
's
volume
will determine the tool's
time
of use
before the engine needs restart to re-pressurize the air. A
minimum of 50 liters
(l) is required for the vast majority of tools.
The pipes' diameter impacts the flow, so always remember to follow the manufacturer's recommendations for each tool to get maximum use! Remember to check for the right connection size!
How does an air compressor work?
---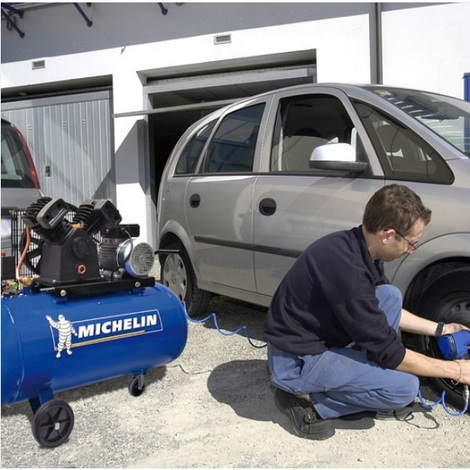 A
compressor
functions with
compression units
made up of an
electric
or
gas
motor in which a
cylinder
(equipped with a
piston
) compresses air and sends it into a
sealed reservoir
of a variable volume, stabilized at a given pressure.
The compressor unit's only role is to compress the air while's the reservoir's job is to store it. The compression therefore disengages whenever the reservoir's storage limits have been attained, it then re-starts once a certain threshold - determined by the manufacturers and based on the volume and the compression unit - is reached.
Compressed air is used to operate pneumatic tools. A compressor has one fundamental attribute: the air flow.
The aire flow rate is measured in l / min (liters per minute) or in m 3 / h (cubic meters per hour), where 1 m 3 / h = 16.67 l / min.
The air flow is based on the reservoir's volume and filling rate- all relative to the compression unit.
Small portable electric compressors only have a small air reserve of a few liters, generally 2 to 6 liters, they can operate continuously, without needing to reset. These tend to be favored for smaller jobs.
Choosing a compressor is the result of an in-depth analysis of your needs in terms of air flow, pressure, autonomy, etc.
Explore the ManoMano catalogue
Compressor
Tip for sizing pneumatic tools and compressors
---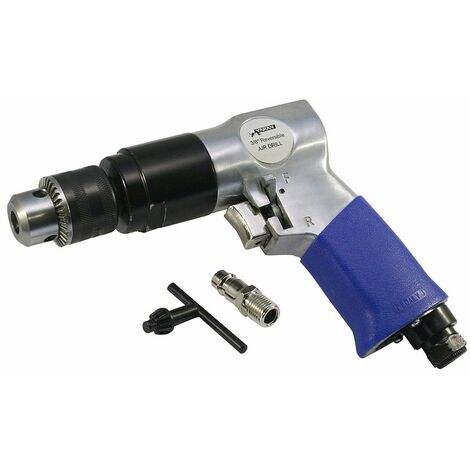 Understanding your needs is simple, but it's always good to have a
margin of safety
.
Add up all the
air required for the pneumatic tools you plan to use
(paint spray gun,
airbrush
etc.) and multiply that by 1.5.
The result is the minimum number of liters per minute (l / min) required!
Lastly, avoid adding m
3
/ hr (cubic meters per hour) with l / min (liters per minute).
More information
To learn more about pneumatic tools:
How to choose and connect blower hose, compressors and pneumatic tools
How to choose your compressor
And to work safely:
How to choose your protective gloves?
How to choose your protective eyewear?
How to choose your safety shoes?
Guide written by:
Sebastian, self-taught DIY-er, Exeter 187 guides écrits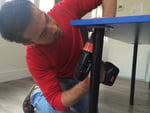 Redo a roof with wooden beams? Check.Advise Mister everybody in the DIY shop? Check.Redo the bathroom plumbing? Check.Fit together, build the walls, paint a partition, throw my hammer in a rage thinking that it will fix the problem? Check.

The DIY motto ? Learning is better than delegating… well, it's also a question about your wallet! The satisfaction? The beer at the end of the job! What do the best have in common? The influence of Gyro Gearloose, Mac Gyver and Carol Smiley depending on your generation, a good dose of curiosity, a average hand-eye coordination and a taste for risks… and if it doesn't work, try again! Advise you? I'll do my best!
The products related to this guide