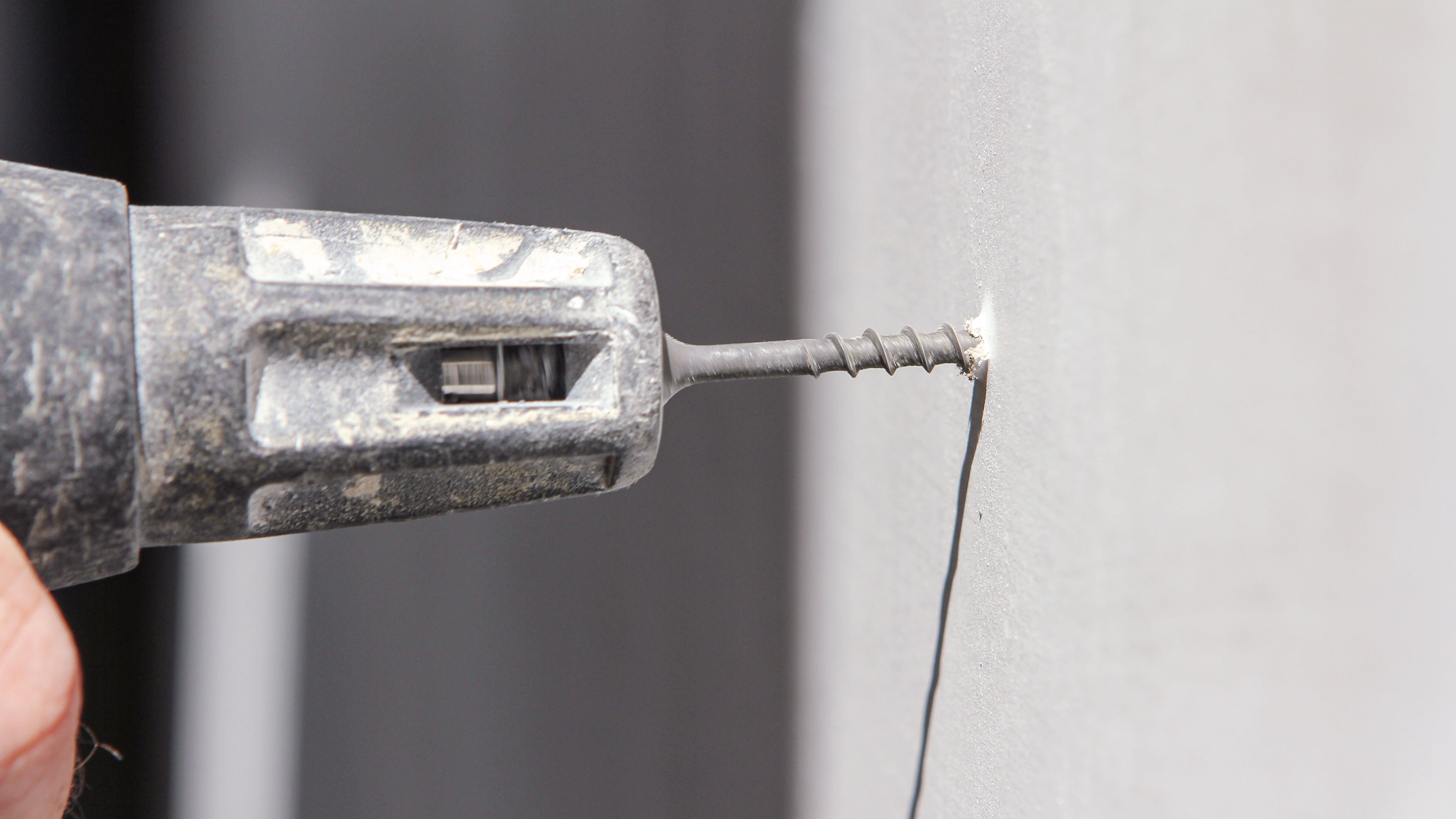 Plasterboard screwdriver buying guide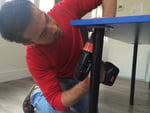 Guide written by:
Sebastian, self-taught DIY-er, Exeter
198 guides
Depending on the type of board you're laying and your working rhythm, you can choose between automatic (belt-fed), adaptable or traditional plasterboard screwdrivers... All these types may additionally be wireless or mains-powered. Let's get plastered!
What's a plasterboard screwdriver?
---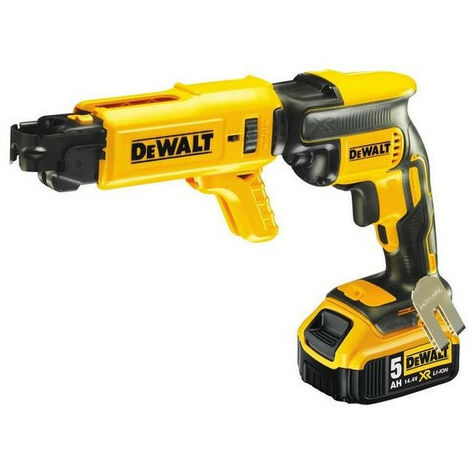 The plasterboard screwdriver is a simple concept: it's a screwdriver with interchangeable bits that lets you insert specialized plasterboard screws.The device lets you limit screw depth as desired by adjusting a stop which disengages the bit when it is reached.Operating at high rotational speed, it allows rapid insertion of screws, particularly in metal frames. Without the aid of this specialized tool, one screw too many and you'll smash the plasterboard!On the other hand, if you don't screw in enough, the screw head will protrude and make your life a nightmare when you go to apply joint strips. The solution? A plasterboard screwdriver of course!
What are the different types of plasterboard screwdrivers?
---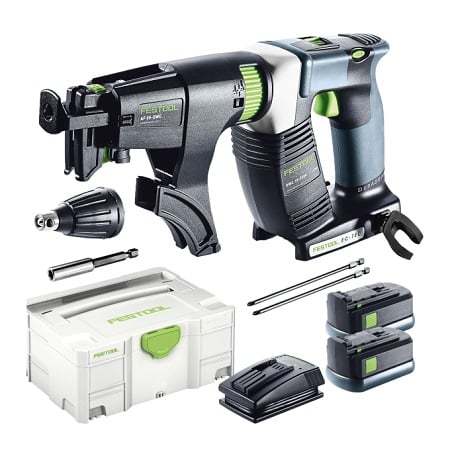 All these screwdrivers serve the same general purpose; however, depending on how often you plan to use them etc, you'll want to consider the finer points.
Automatic plasterboard screwdriver
Automatic models are designed for large-scale work and intensive regular use. Fed with long screw belts and operating at high rotational speeds (over4000rpm), they're well suited to protracted use as the screws automatically fall in line with the moving bit. The result is a very efficient screwing session! Some models can take belts of up to 1000 screws.
Adaptable plasterboard screwdriver
This type is ideal for occasional use and on large-scale worksites where you may need to move around. It takes automatically-feeding screw belts, but can also be used in screw-by-screw by removing theadaptor from the body of the screwdriver. The belts used on these models generally carry at least 50 screws.
Classic manual plasterboard screwdriver
This more traditional screwdriver is intended for occasional use on smaller projects. Screws are placed one by one onto the magnetized bit before insertion. Some traditional models offer the option of fitting a beltadaptor if the need changes.
Power and speed
Power
---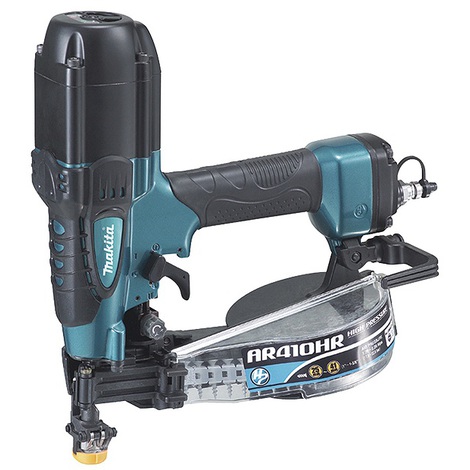 Screwdriver power ratings, whatever their type, lie in the range of 400–700W. The higher the power, the more tightening torque - or screwing force - the tool applies. High power makes for easier insertion in thicker boards requiring long screws.
Rotational speed
Speed of rotation affects screwing time. All screwdrivers operate at speeds above 2000rpm, and higher speeds can be had if you're using long screws. A speed of say 4000–5000rpm will compensate for the additional screw length when screwing through thick plasterboard.
Plasterboard screwdrivers: mains or battery operated?
---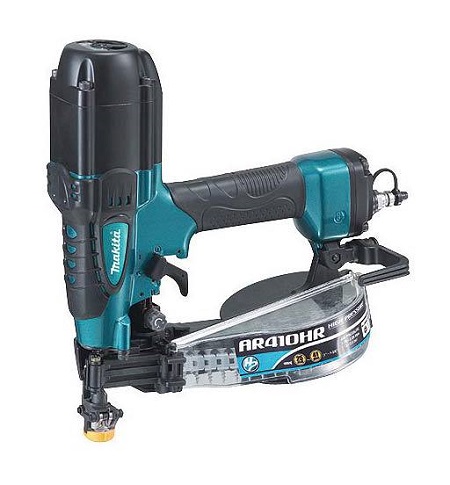 Note that all the varieties of screwdriver discussed above generally come in two forms - wired or wireless - just like drills!
Mains-powered screwdriver
These have the advantage of maintaining constant power and of course no duration-of-use constraints. You obviously need a mains connection to use them. But the real downside is the cable itself - you don't want to trip yourself up! A silver lining is that these models are generally a little lighter than the battery-powered variety.
Battery-powered screwdriver
On batteries you gain the advantage of working anywhere but at the cost of a limited duration of use. When choosing your battery, you'll need to consider two criteria: voltage (V) and charge (amp-hours, Ah).
Voltage
This is expressed in volts, and represents the potential difference between battery terminals. The battery voltage determines the torque of the screwdriver. The higher the voltage, the greater the force of the screwdriver.
Charge
The charge represents the amount of energy the battery can store. It's the product of current (A) and duration (h) - so, for instance, a 5Ah battery can run a current of 5 amps for 1 hour, 1 amp for 5 hours, etc.
To choose the right battery, consider how powerful you need your screwdriver to be and select the voltage accordingly. Batteries between 14 and 24 volts give the best performance and are therefore preferable for automatic plasterboard screwdrivers. For less heavy-duty models, 10–14V batteries are generally sufficient. Current Lithium (Li-Ion) battery technology delivers fast recharge times and several hours of operation, depending on nature of use. It's worth noting that although the lack of cable may increase ease of use in one way, the battery adds weight to the tool which can make it less practical to handle.
Explore the ManoMano catalog
Battery
Plasterboard screws
---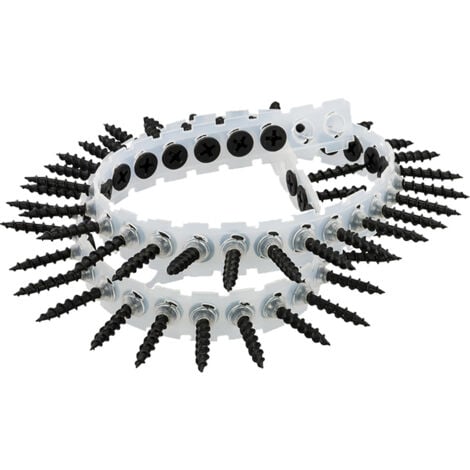 Screws for plasterboard have a fine thread, are self-tapping and generally 4mm in diameter. They are made of phosphated steel to protect against corrosion.The head is a countersunk phillips-pattern that sinks easily into the plasterboard.Screw lengths range from 25–150mm. Depending on your type of screwdriver, you may want to purchase belts of say 50 screws (automatic machines) or loose screws in various quantities (traditional screwdrivers).Belts of up to 1000 screws also exist for screwdrivers with magazines to store them.
Explore the ManoMano catalog
Screws for plasterboard
What additional options are there?
---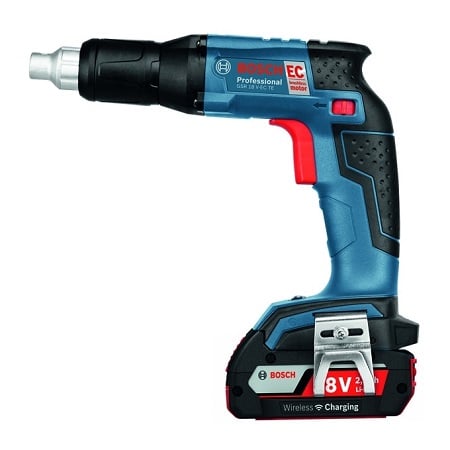 Some extra accessories and options can come in very handy.
Belt or scaffolding hooks
These hooks located on the handle of thescrewdriver let you keep your screwdriver on hand even when working on high scaffolding.
Lights
LEDs installed on the side of the screwing head make a big difference when screwing in a poorly lit environment.
Anti-slip grip
A soft grip on the handle improves your purchase on the screwdriver while working.
Batteries
Just one battery can be sufficient if you only work occasionally for short periods of time. For more intensive work, a second battery is helpful because it allows you to rotate and always keep one charged.
Explore the ManoMano catalog
accessories
Final tips for choosing...
---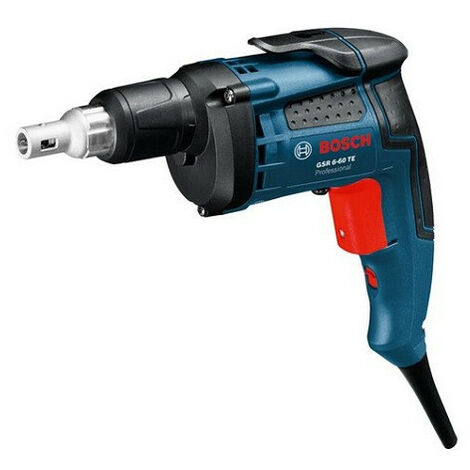 Whether you're planning to use it a little or a lot, a plasterboard screwdriver is essential for quick and accurate work. Whatever tech level you go for, it'll make your dry plastering much easier.Working positions can be difficult to optimize in this area of work (arms in the air, kneeling, standing or even lying flat). Your choice of plasterboard screwdriver must ultimately be made according to your requirements and personal preferences.The most significant benefit of a specialized plasterboard screwdriver is the time savings it offers; if it also gives you improved working comfort, it's all a bonus!
Guide written by:
Sebastian, self-taught DIY-er, Exeter, 198 guides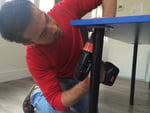 Redo a roof with wooden beams? Check.Advise Mister everybody in the DIY shop? Check.Redo the bathroom plumbing? Check.Fit together, build the walls, paint a partition, throw my hammer in a rage thinking that it will fix the problem? Check. The DIY motto ? Learning is better than delegating… well, it's also a question about your wallet! The satisfaction? The beer at the end of the job! What do the best have in common? The influence of Gyro Gearloose, Mac Gyver and Carol Smiley depending on your generation, a good dose of curiosity, a average hand-eye coordination and a taste for risks… and if it doesn't work, try again! Advise you? I'll do my best!
The products related to this guide